Last week I was invited to visit Rouge Day Spa, to enjoy a luxurious spa mani and pedi. What a treat! After quite a stressful weekend, a bit of me time, was just what the doctor ordered!

Rouge Day Spa is a health and beauty spa, situated in the tree-lined suburb of Kenilworth, in Cape Town. It is conveniently situated, in close proximity to many popular hotels, restaurants and shopping areas in the Southern Suburbs.
The Spa offers a full range of skin and body treatments, massages, mani's and pedi's, facials, waxing and tanning – anything to do with beauty, they do it!

Rouge Day Spa is a professional and inviting space, while also being wonderfully casual and comfortable. The staff at Rouge Day Spa are super friendly and nothing is too much hassle! You can relax in the lounge area, before or after your treatment or spend time chilling on the deck or a lounger next to the pool – while enjoying a glass of bubbly or ice tea.
Free wifi is available should you need to follow-up on your emails or do a bit of online shopping, while you are visiting. In winter the atmosphere is more cosy – complete with a roaring fire and TV, in the relaxation lounge, which is also perfect for 'Chick flick' movie viewings.
In the words of the owner Lindsay Collocott, Rouge Day Spa Is Your Spa Away From Home! Ours is a space where people feel comfortable socialising and interacting with both ourselves, as well as the other guests.
When I arrived at the spa, I was welcomed by my therapist Tersia and offered something to drink – being an extremely hot day, I opted for fruit infused water.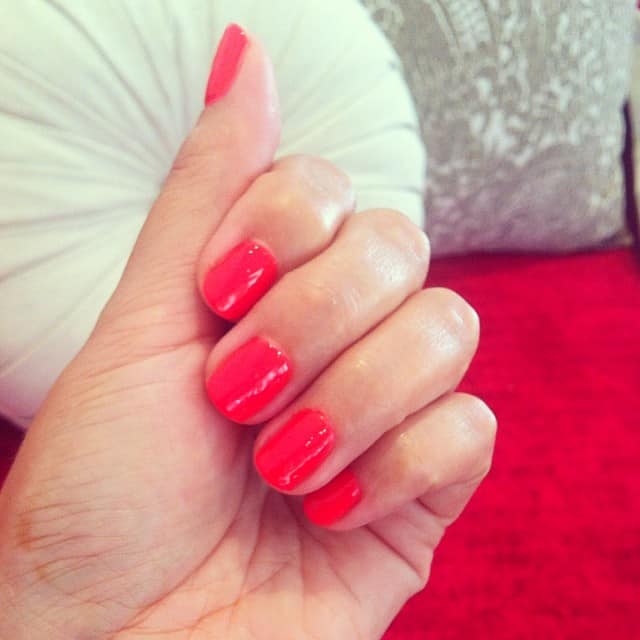 Tersia then asked me to select my nail polish colour, which is Orly "Hot Shot" and all there was to do then, was sit back, relax and enjoy my treatment! Oh did I forget to mention the chilled glass of bubbly I enjoyed while having my pedicure!!! What a treat!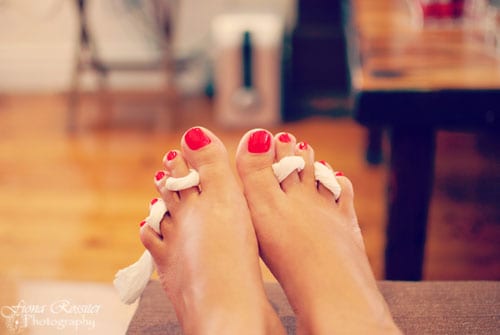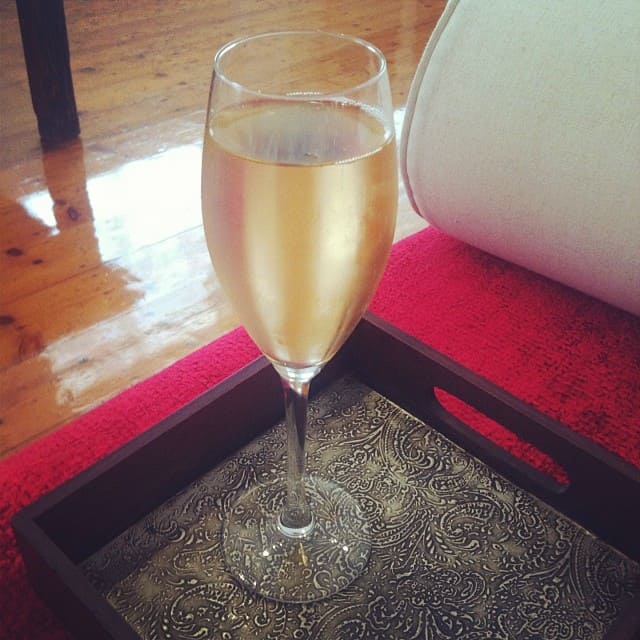 I thoroughly enjoyed my treatment and found Tersia to be professional, well-trained and very knowledgeable on all things beauty related.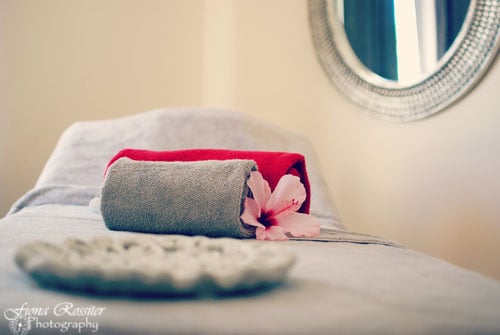 Whether you choose to drop in for an hour or stay for the day, the spa offers a range of packages to suit both him and her. You can also make use of the couples therapy room, if you would like to enjoy some one-on-one pamper time, with your loved one!

Rouge stock a range of products, which include Vitaderm and Environ facial products, as well as Orly and Gelish nail treatments and Theravine body treatments. They offer Hapro Onyx Pro Line sun bed tanning facilities and spray tanning.
If you would like to make a booking for a special occasion, make Up Artist and Hair stylist, Cindy Horton also offers her bridal packages and make up lessons, at Rouge Day Spa.
To make a booking you can visit Rouge Day Spa Website or contact them via email. They are located at 27 Gibson Road (entrance on Ascot Road), Kenilworth, Cape Town, South Africa.