I was recently invited to spend a Stomp and Sip Day at Beau Joubert Wine Estate, in Stellenbosch, Cape Town. We were advised to bring our swimming gear along – as we would be "swimming" in grapes! I must admit I was a tad nervous of what we actually be doing but we were promised a fun day in the vineyards!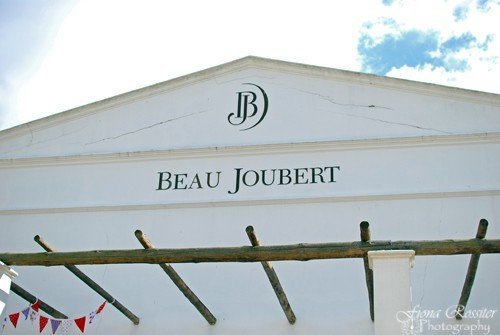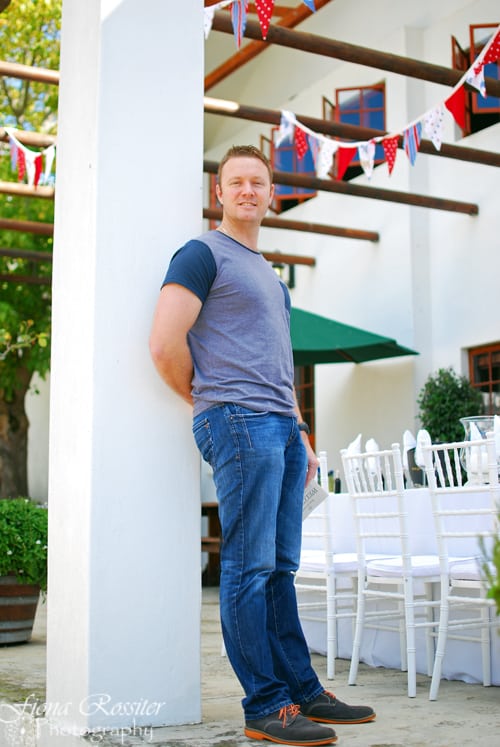 First a bit of history:
Beau Joubert wine farm, in the renowned Stellenbosch Wine Region, dates back to 1695. Governor Simon van der Stel originally granted the land then known as Veelverjaagt, to Coenraed Visser. A century later, in 1795, the farm was bought by a French Huguenot descendant, Dirk Daniel Joubert, who divided it between his two sons. One of them retained the Veelverjaagt name while the other named his portion La Provence, to honour the birthplace of his forefathers. Five Joubert generations have since placed their unique stamp on this mountainous 80-hectare estate.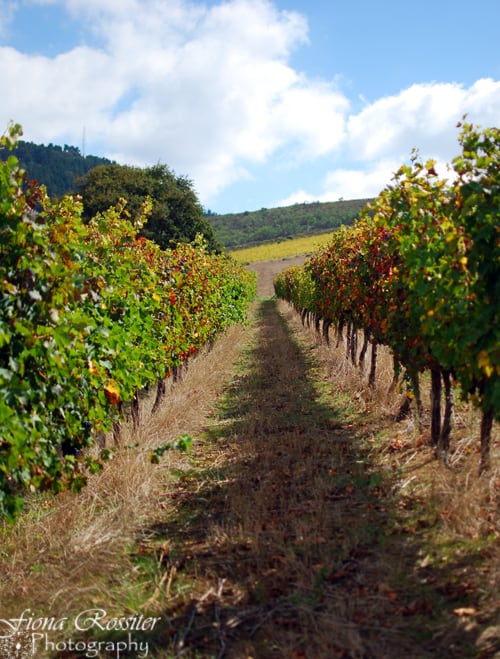 An exciting new era dawned at the turn of the millennium when a group of families from Wisconsin, USA fell in love with the grandeur of the Cape.This led to a vibrant American-South African joint venture and a change of name for the farm. The name BEAU JOUBERT combines the French for 'beautiful' with the name of the family who originally put the farm on the wine map. Adding to the sense of history is the fact that the dwellings built in the 1700s as well the splendid historic manor house built in the late 18th century still grace the estate.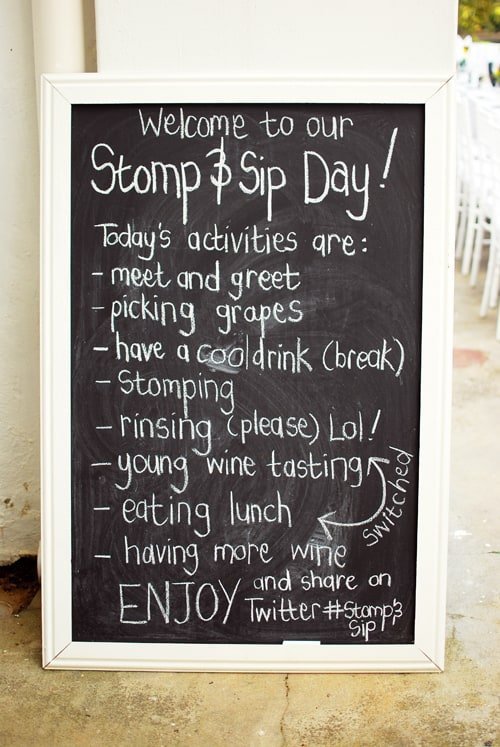 Stomp and Sip Day: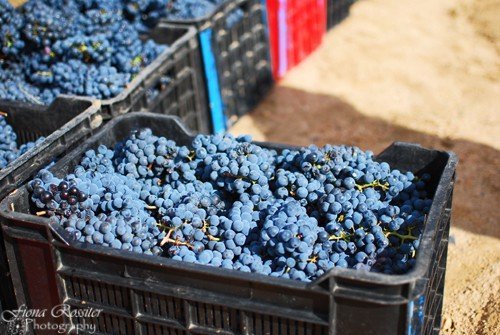 The day began with grape picking, which we actually missed as we arrived a bit late but we did get to see the grapes being loaded up and transported back to the cellar for sorting.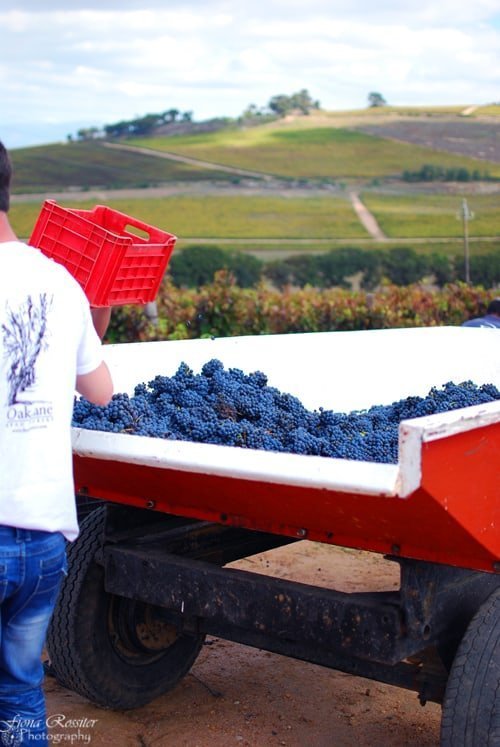 After grape picking we wandered back down to the cellar to get ready and change into our swimwear, for some grape stomping! As we were advised not to take any cameras or cell phones near the grape tanks, will have to take my word on this one! You could choose from three levels of submergence – being a complete scaredy cat, I opted for the 1st tank, which on reached waist height! There was quite a bit of hysteria and grape throwing which ensued, it was as promised lots of fun and definitely a memorable experience!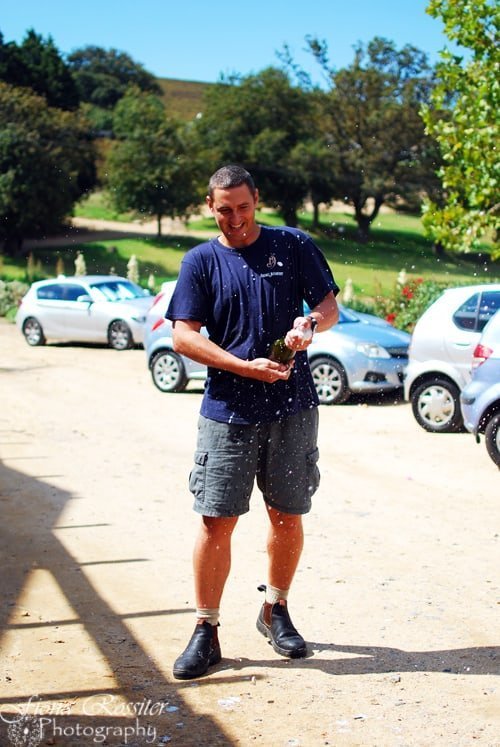 Once we had rinsed off and removed grapes from places they should not be, we were treated to a tasting of the first ever bubbly produced by Beau Joubert. The bubbly is still in its infancy stage and is yet to be named. I was rather impressed with the flavour of the bubbly, even in its young state and cannot wait to taste it, once it has been released to the public.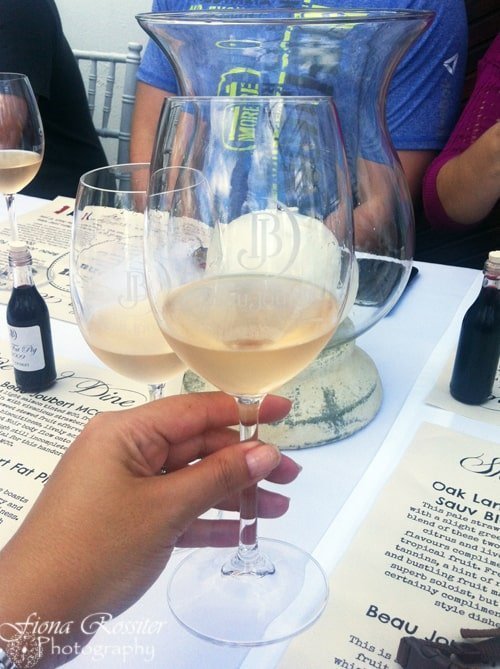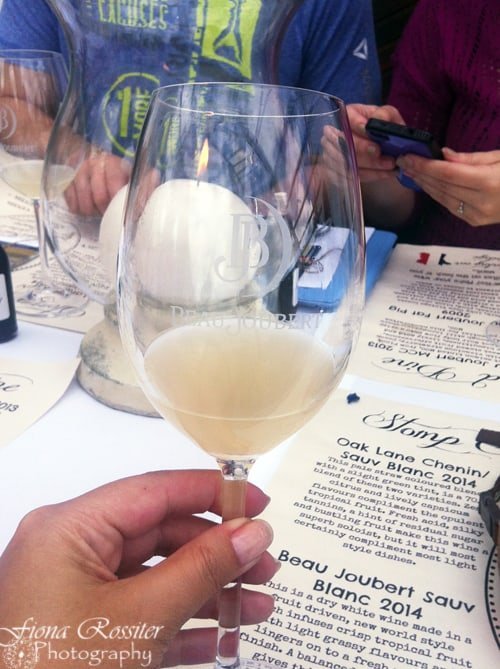 After tasting a few more young wines we were treated to a lovely alfresco lunch.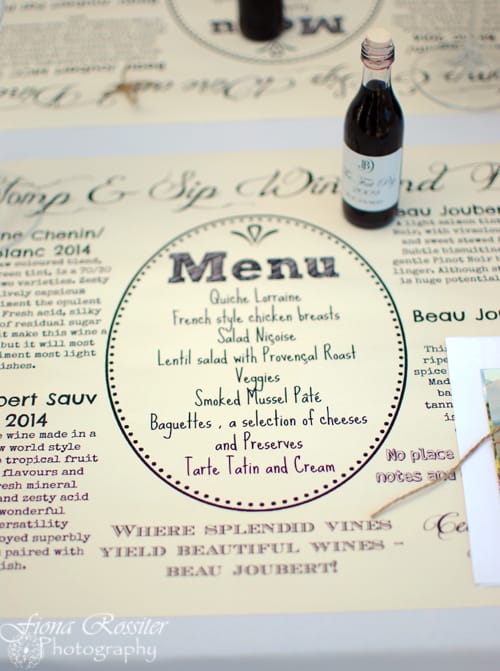 During lunch we had the opportunity to taste a few of the estates red wines – the highlight for me was definitely the Beau Joubert Shiraz. I liked it so much, I bought a few bottles to take home 🙂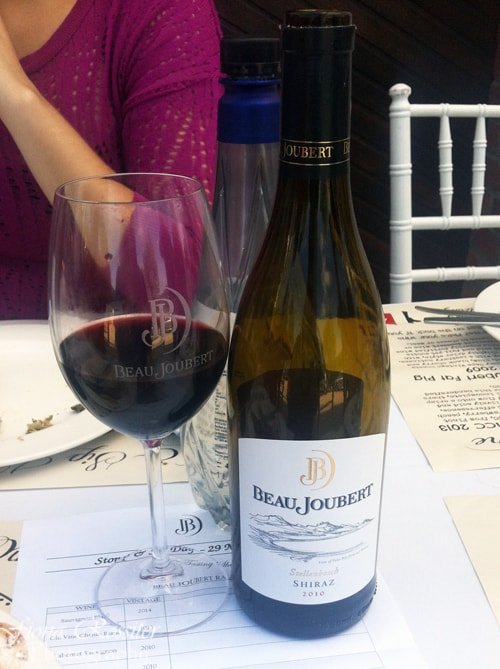 A wonderful day was rounded off with a delicious apple desert and cream, paired with the Beau Joubert Fat Pig Port.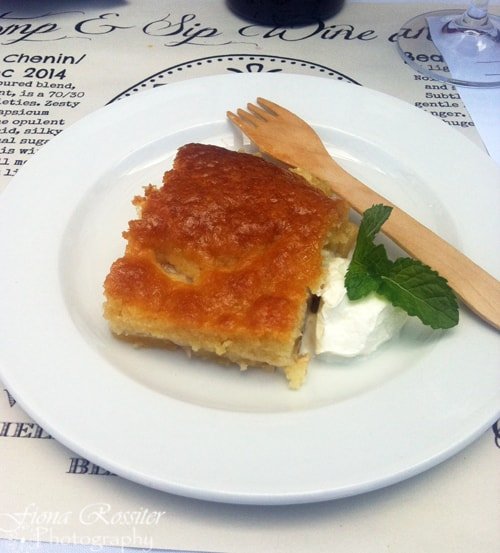 Thank you to Beau Joubert for an awesome experience! What a lovely day, spent with great people, in an stunning setting, eating and drinking delicious wine!
For more information on the farm and their wines please visit the Beau Joubert Website.