As you may already know I have been waging a war on pigmentation over the past few years! It is a battle which I feel I have been less than successful at winning but along this journey, I have discovered a handful of amazing skin care products! One of these products which I recently started using is Regen Ceutic by Dermaceutic.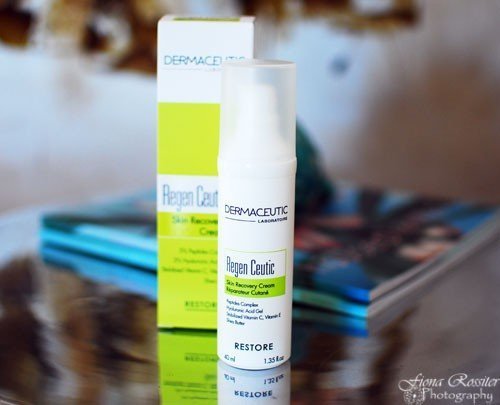 Dermaceutic is a range of cosmeceuticals created by Dermatologists and surgeons specialising in facial rejuvenation. The Dermaceutic range offers technologically advanced skin care products for their patients, to accompany general medical and cosmetic procedures. The range helps to prepare skin, optimize and maintain the results of all medical and cosmetic procedures.
Apart from my issues with pigmentation, I have extremely sensitive skin, so I cannot just slap on any old cream. Although it is important to me to try and reverse the pigmentation, I am also determined to maintain good skin tone and protect my skin against the elements. I am always hesitant when trying new skin care and will always do a bit of research on the product before I start using it.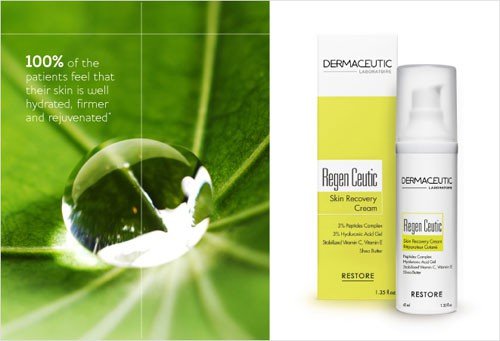 Regen Ceutic, which I have been using is part of the Dermaceutic Homecare Range. It is a Skin Recovery Cream, which accelerates epidermal restoration post aesthetic treatments: nourishes and firms the skin. Regen Ceutic contains, 3% Peptides Complex ~ a synergy of 2 of the most efficient peptides, which stimulates collagen, hyaluronic acid and elastin production to induce an anti-wrinkle effect from within, 3% Hyaluronic Acid ~ Moisturizes skin and improves firmness, Stabilized vitamin C & E ~ a combination of vitamins which combats and limits the signs of photo-aging and has an anti-inflammatory action, as well as Shea butter ~ which hydrates and nourishes the skin. It is recommended for sensitive, dehydrated and aging skin.
The Dermaceutic homecare range focuses on the three essential areas of skin rejuvenation: stimulation, protection and repair. It was created to address most skin types' needs- from pigmentation, to fine lines, to acne. The products are packaged in airless bottles to ensure optimum hygiene, ease of use and a minimal concentration of preservatives.
I have found Regen Ceutic amazing! The formulation although light-weight, once applied, instantly hydrates my skin, while calming any redness or sensitivity. This is definitely a product I will continue using as a part of my everyday skin care routine! I also think as far as more high-end skin care products go, the RRP of R 550.00 for R30ml, it is quite affordable.
For details on these and other products please visit the Dermaceutic SA Website.
Disclosure Ranking: 2