One of the things many of us worry about is aging – seeing the start of fine lines and wrinkles can induce mass panic! Most woman I know, would pay good money and undergo a multitude of painful procedures, to either stop or reverse the signs of aging.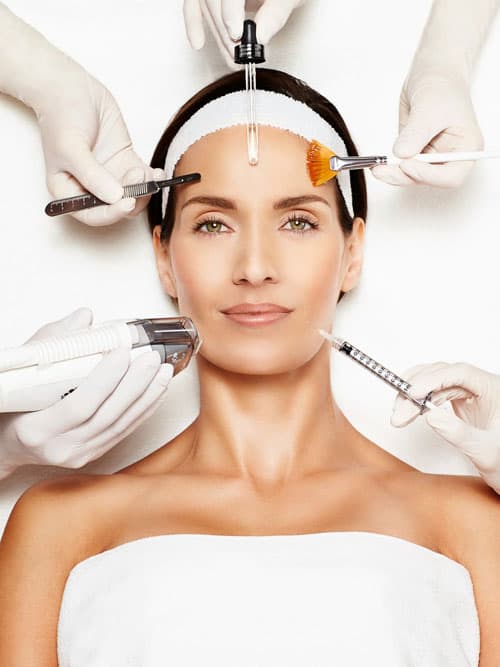 The signs of aging can vary from thinning skin to wrinkles and fine lines, as well as uneven pigmentation and sun spots. Aging skin does not heal as quickly, as the cell cycle slows down. Elasticity and collagen are diminished, and firmness is lost, the underlying fat shrinks and the skin loosens. This all sounds so scary!
The thing is there are so many factors, which can determine when and how badly we age. Some are simply born lucky and do not age badly at all. However there are much more determining factors, other than genealogy, of which we should be aware.
Free radicals attack the skin, which can cause major changes in the skin, including collagen breakdown, loss of elasticity and uneven pigmentation. As I mentioned earlier, your genetic predisposition will largely determine how you age but other factors such as UV Exposure, Infrared Damage, and Pollution, are all the key contributing factors in aging.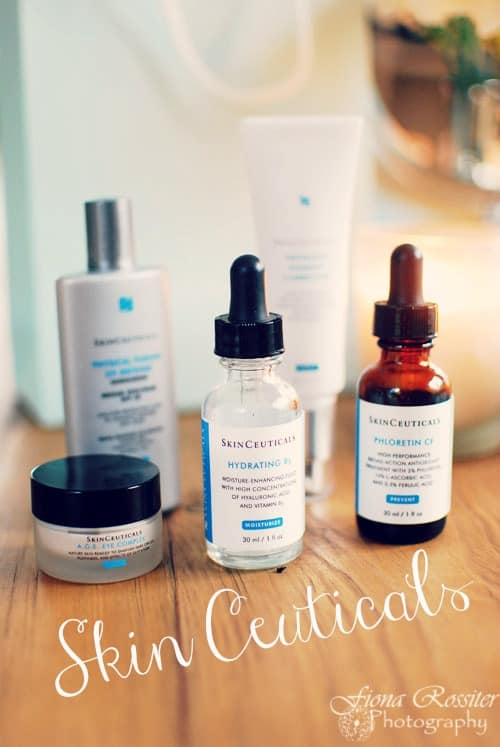 After attending a very informative talk, which dealt with the science of aging, hosted by SkinCeuticals South Africa, I received a range of their products to try. I have been using these products for over a month now and have been impressed with the results!
Our mission is to improve skin health. Dedicated to this purpose, we make one simple promise-to provide advanced skincare backed by science. Born from decades of skin cancer research, our high potency formulas are concentrated in pure actives and proven to penetrate optimally into skin. Made in the USA, we are used and recommended by dermatologists and plastic surgeons, select pharmacies, medical spas, and premium spas to both correct the signs of aging and prevent future damage. ~ SkinCeuticals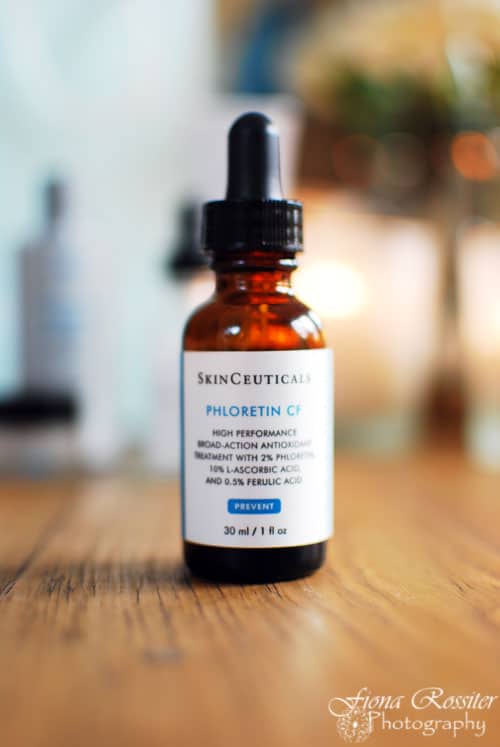 SkinCeuticals Phloretin CF
SkinCeutical philosophy is Prevent – Protect, and they have created a product which does just that. Phloretin CF is a high-performance broad action anti-oxidant treatment, which combines 2% phloretin, 10% L-ascorbic acid, and 0.5% ferulic acid.This skin care treatment helps to reinforce the skin's natural protection against free radicals and helps to protect the skin against external aggressors, which may cause damage to the skin.  I have used this product in conjunction with the other products listed below, and I have noticed an incredible difference in the general tone and elasticity of my skin. This is particularly surprising as my skin tends to look extremely dull in winter! The one downside of the SkinCeuticals range is the price tag, as the products are quite expensive. In my opinion, if you are able, it is worth spending money on good skin care products – you only have one skin! RRP 30ml R2409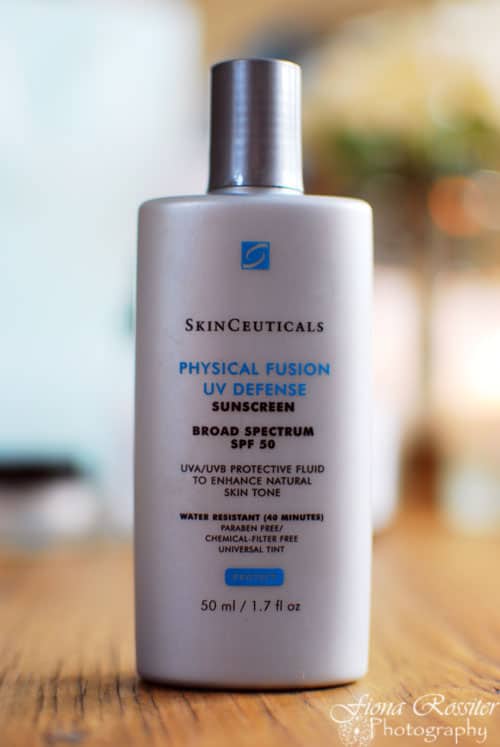 SkinCeuticals Physical Fusion ~
This is a broad spectrum UVA/UVB sunscreen fluid to enhance natural skin tone. This groundbreaking, weightless, 100% physical sunscreen provides water-resistant broad spectrum protection with transparent titanium dioxide and zinc oxide (Z-Cote®*). Enhanced with artemia salina, a plankton extract, this lightweight sunscreen increases skin defenses and resistance to UV and heat stress. Color-infused technology enhances natural skin tone and boosts daily radiance.  This sheer, universal tint, is adaptable to all skin tones and boosts radiance for a more even, luminous complexion. It is also water-resistant for 40 minutes and is paraben-free and non-comedogenic. Unlike other sunscreens this formulation feels completely weightless on the skin and having a tint is great, as you are not left looking ghost-like after applying it. The only slight negative for me is if I combine it with a serum and a moisturiser it makes my skin a bit oily. RRP 50ml R554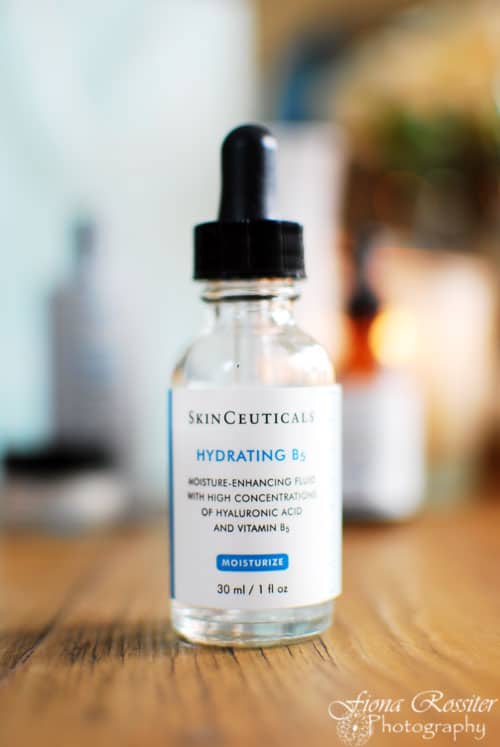 Hydrating B5 Moisture-enhancing Gel Enriched with Vitamin B5 ~
This product is like the holy grail of serums – it is not necessarily branded as a serum, but that is how I use it! It replenishes nutrients in the skin and maintains hydration; it is especially amazing if your skin is feeling sensitized after a procedure. Using fingertips, apply 2-3 drops to entire face, neck, and chest, avoiding the eye area.Hydrating B5 contains Hyaluronic Acid, which holds 1000x its weight in water and Vitamin B5, which is a penetration enhancer. Your skin feels instantly moisturised and silky smooth after applying it – as I mentioned I use it as a serum before I apply my moisturiser. RRP 30ml R1166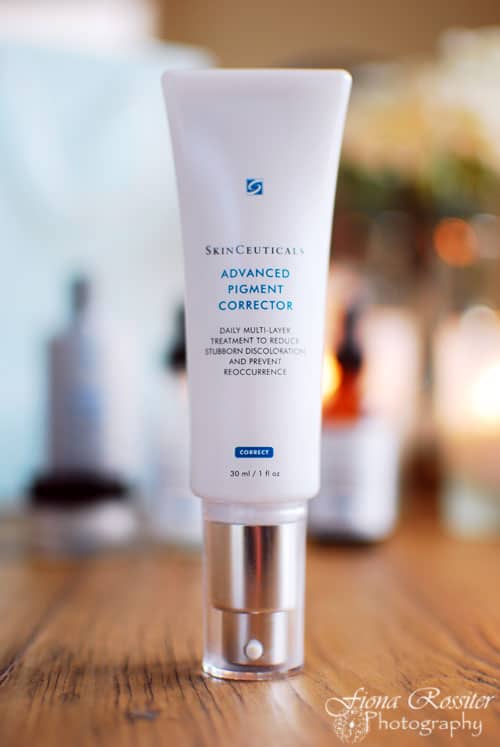 SkinCeuticals Advanced Pigment Corrector ~
As you know, I have pigmentation which I would love to get rid of, so this product was one which I was super excited about receiving! This daily multi-layer treatment helps to reduce stubborn discoloration and prevent its re-occurrence. Advanced Pigment Corrector is clinically proven and tested on all ethnicities to help correct and prevent unwanted pigmentation. It is relatively difficult to tell whether my pigmentation is, in fact, getting lighter over such a short period but I definitely can see improvement in the general tone of my skin! While it may not completely remove pigmentation, it fades stubborn discoloration and enhances resistance to new pigment. I will continue to use this product over the next few months and let you know if there is further improvement. RRP 30ml R1645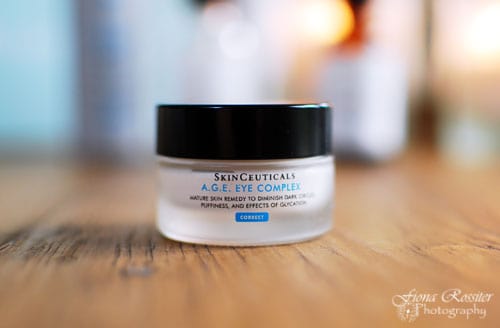 A.G.E Eye Complex Mature Skin Remedy ~
One of the first tell-tale signs of aging most people experience, are fine lines around the eyes, which is why it is of particular importance to use a good eye cream! I have been fairly lucky until now and not had many wrinkles around my eyes, but it is starting to happen! The A.G.E Eye Complex immediately improves radiance, reinforces firmness and density. This product is recommended for all skin types and helps to treat wrinkles, crows feet, dry, dull, thinning, cracking skin, puffy eyes and dark circles. Apply once or twice daily under the eyes and around the brow area. I also use it on my lips at night before I go to bed. The key ingredients are Blueberry Extract, Proxylane, Complex of Flavonoids, Optical Diffusers. As with the products mentioned above the eye, the complex is not cheap, but it has quite a dense formulation, so a little goes a long way! RRP 15ml R1392.
To find out more about these and other products, please visit the Skin Ceuticals Website.
Disclosure Ranking: 2