For me eating out is part of what I do, whether it is for a review on my website or trying a new spot with my hubby, I simply love great food! This can become tricky if you are trying to watch your weight because let's face it most restaurants are not serving low-carb, low-calorie meals! So as much as I love food and eating out Healthy Living is extremely important to me. 
Healthy Living
So what to do? How do you eat out without putting on a couple of kilograms each month and see your health risks increase? Well, it is quite simple really. Firstly watch what you eat and maintain a suitable portion size. I like to think that healthy living, starts with healthy eating.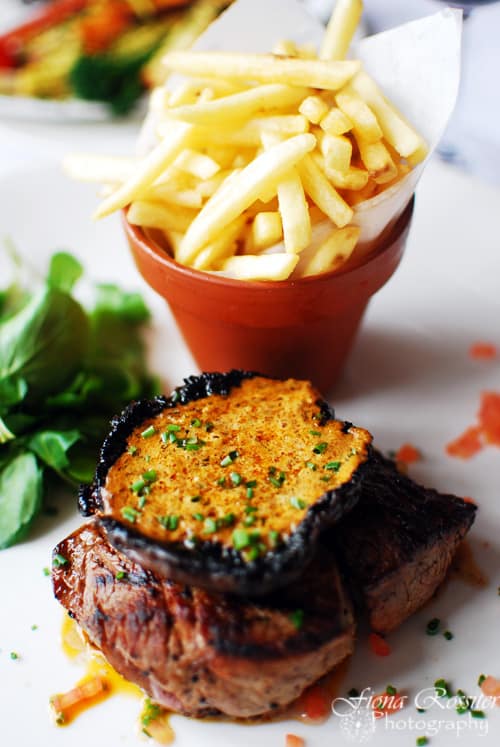 Healthy Menu Choices
I can hear some of you saying "easier said than done" because when faced with the menu, the Fillet Steak with Hand Cut Fries, sounds way more appealing than the Garden Salad with Chicken.
Eating meals laden with carbs and high fat may be an option when you are a spring chicken but as you get older, your metabolism slows down, which is why it is important to be very conscious of what you are consuming. We are all aware of things like heart disease and high cholesterol and hope they never happen to us.  Health insurance can only cover you in the event of dreaded disease but the rest is up to you and prevention is definitely better than cure!
As I mentioned, watching what you eat and portion size can have a huge impact on weight loss/gain and your general health and well-being. By all means, if you love meat, then have a fillet steak when you eat out but instead of fries, have a healthy salad or stir-fry veggies with it. Sauces can also be loaded with hidden fats so opt for a tomato based sauce rather than a cream based sauce and always ask for your sauce to be served on the side. If you are not a meat lover then grilled fish or grilled calamari, with a salad, can be an excellent choice as a main course.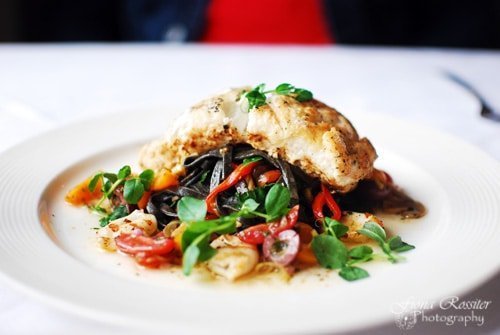 Try to avoid eating anything that is deep-fried, such as battered fish, having it grilled is far healthier for you. As I mentioned if you can do without carbs, then substituting them with tasty veggies or a salad is a huge plus!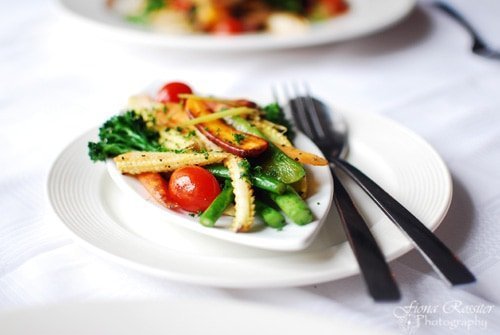 If you have a sweet tooth and simply have to have a dessert, try to steer clear of desserts high in saturated fat and refined sugar. A better option would be sorbet or something fruity i.e. Apple crumble or fruit salad.
Portion Size
Portion size can be a bit trickier when eating out. You cannot lug a scale around everywhere you go! Most restaurant menus give you an indication of meat portions but for the rest, each restaurant is different.
So how do you work how much you should be consuming per meal? These simple indicators can help determine the appropriate portion size:
Palm determines your protein portions.
Fist determines your veggie portions.
Cupped hand determines your carb portions.
Thumb determines your fat portions.
Now that you know how to calculate portion size, what is the recommended portion per meal?
For Men:
Two palms of protein per meal.
Two fists of vegetables per meal.
2 cupped hands of carbs per meal.
Two thumbs of fat per meal.
For Women:
One palm of protein per meal.
One fist of vegetables per meal.
1 cupped hand of carbs per meal.
1 entire thumb of fat per meal.
These are just indicators and not a stipulation per meal plan. It is not necessary to include carbs and fats with each meal; that would be a personal choice. Another factor to remember is that people are different sizes, so naturally bigger people will have bigger hands, hence larger portions and vice versa.
Most people view eating out as a treat and it would be crazy not to enjoy your meal but remember to make wise menu choices and watch your portion size! This way you will enjoy it more and not be laden with guilt afterwards!
Healthy Living is a decision – make it today!
Source: Info Precision Nutrition
Disclosure Ranking:3