One of the fashion trends I am really loving for summer, is tailored or structured shorts. I am not the tallest person in the world and always feel slightly self-conscious wearing short-shorts but recently discovered that wearing more tailored shorts can be very flattering.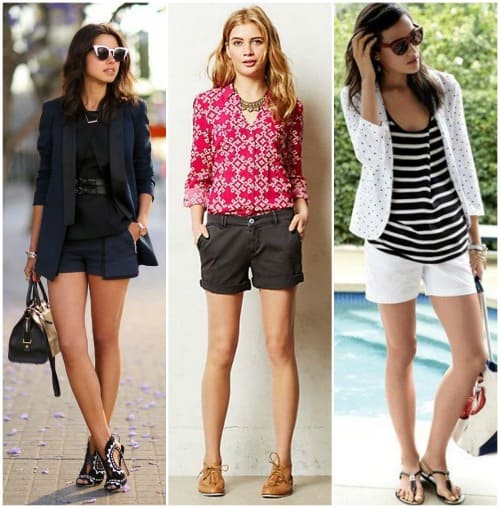 I think the key, for me anyway, is to ensure the shorts are not too short but not too long either. If they are too long they tend to cut off my leg in the wrong place and make me look even shorter! The key with fashion, is to always dress your body shape and showcase your best "bits"!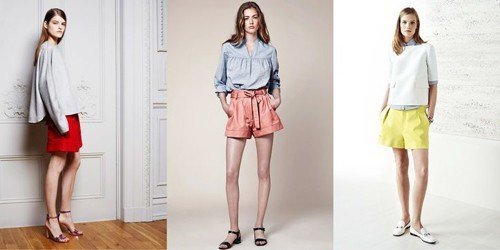 This is a look that can be very casual or quite chic, depending on how you style it. There are endless possibilities as far as tops go, either a short sleeved blouse or a long sleeved demin shirt work well. As far as shoes go, you can pair tailored shorts, with a pair of ballet flats or strappy sandals or you can glam it up a bit with a pair of sexy wedges or heels.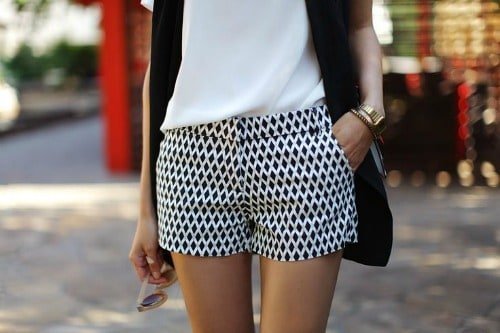 If shorts are tailored correctly and styled well, you can carry a great shorts look from morning to evening.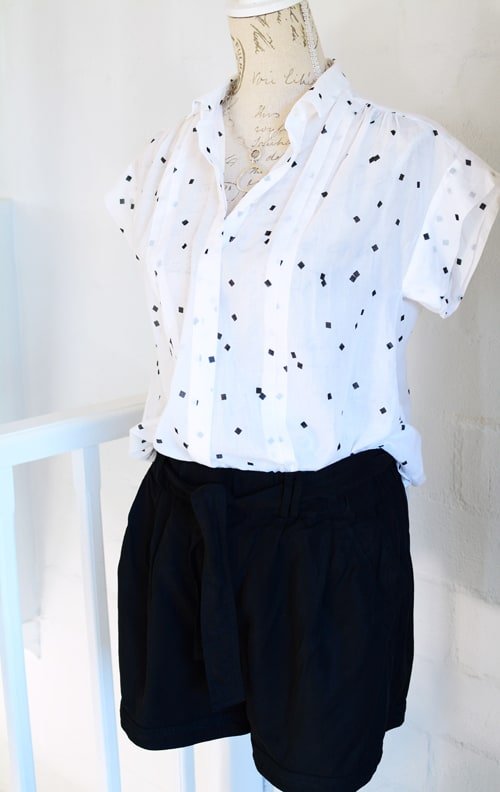 After a bit of hunting around, I found a great black pair of tailored shorts at Country Road. I have been wearing them non-stop since I bought them. I love pairing them with a pretty blouse, tucked in at the waist or a more fitted T-shirt or tank. To smarten up the look for evening, you could simply slip on a blazer or denim jacket.
What do you think of this look? Is it something you would wear?
Disclosure Ranking: 1