Last year saw the launch of Maybelline Baby Lips in SA, which created much excitement! Well, Baby Lips fans will be super excited to know that the new Maybelline Baby Lips Dr Rescue, is now available in SA!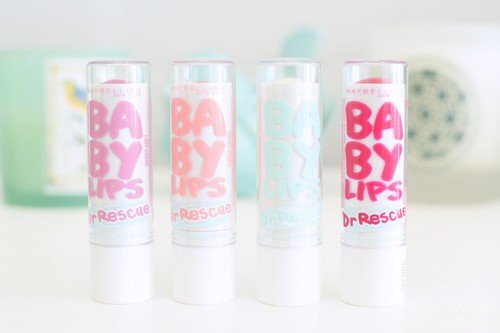 Maybelline Baby Lips Dr Rescue
As I have mentioned before, I am just a tad addicted to lip balms and carry at least 2 in my handbag. You will also find a few in my car and scattered around the house. Using a lip balm but more specifically a medicated one is an absolute necessity when I travel! Aeroplane air is not kind to lips and can be exceptionally drying!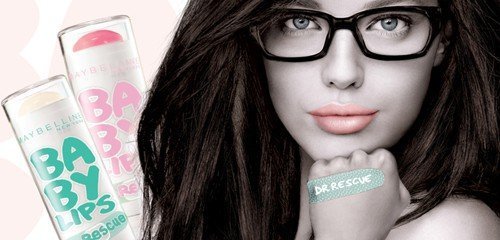 The Maybelline Baby Lips Dr Rescue balms are perfect if your lips are dry and need a bit of TLC. They are medicated and are said to offer more than 12 hours of hydration. Baby Lips Dr Rescue helps soothe lips quickly with a hint of eucalyptus and cools sore lips with a touch of icy menthol. These balms also contain shea butter to assist with hydration.
First off I love the packaging – I think it is super cute!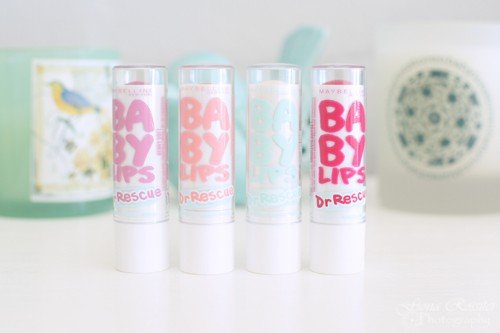 There are six new natural tints available of which I am featuring four:
Maybelline Baby Lips Dr Rescue Berry Soft
This mauvy-pink shade is probably my favourite out of the shades, which I tested. It has a very subtle tint which I prefer, as I am not big on tinted lip balms.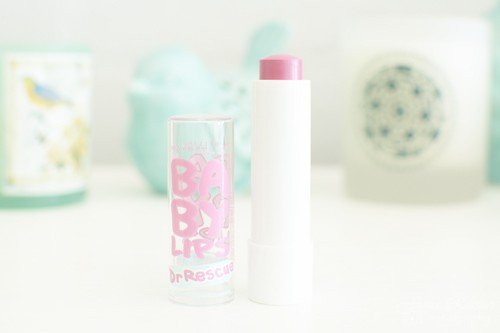 Maybelline Baby Lips Dr Rescue Coral Crave
Is just what it says on the packaging a pretty, although very sheer coral shade.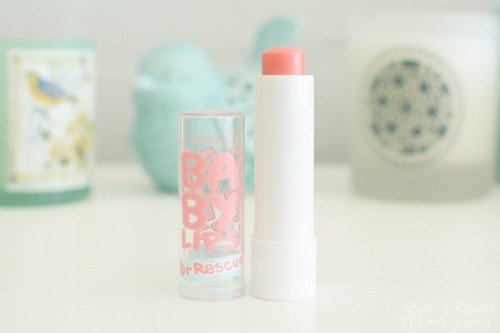 Maybelline Baby Lips Dr Rescue Too Cool
Too Cool is translucent and is probably the one I would use most often, especially under lipstick, as it has no colour. It feels the slickest, out of the four, when applied but it tends to dry very quickly on my lips.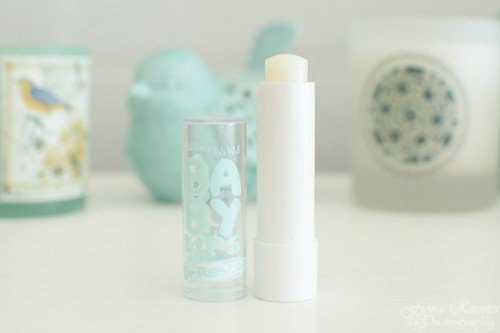 Maybelline Baby Lips Dr Rescue Soothing Sorbet
Soothing Sorbet is the most pigmented, out of the three tinted Baby Lips Dr Rescue, which I tried. The colour is a berry-red, which reminds me so much of Raspberry sorbet! 🙂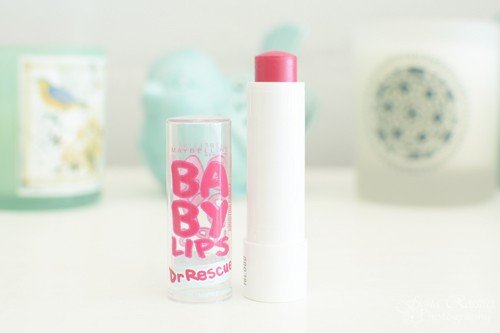 I am not sure if I would use these balms every day, as I find the eucalyptus smell a bit strong. After doing a bit of research, it would appear that the Maybelline Baby Lips Dr Rescue lip balms are aimed at being more of a medicated balm and for everyday hydration. They are specifically designed to treat chapped and dry lips, which I think will be particularly helpful in winter.
As with the original Baby Lips balms, these are super affordable and retail for R34.95.
Have you tried any of these lip balms yet? I would love to know your thoughts if you have, so please leave a comment below.
Stockists: Dis-Chem, Clicks and Foschini stores.
Disclosure Ranking:2