Maybelline Color Show Nail Polish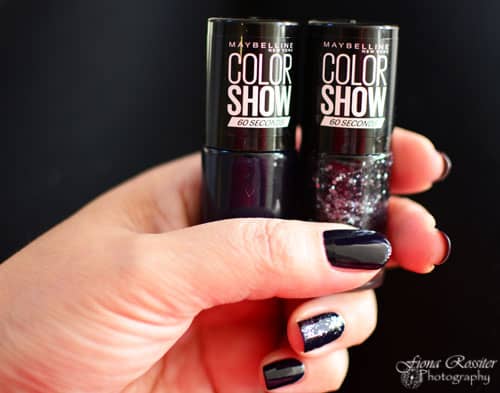 I cannot believe it is the beginning of a new week and time for Mani-Monday again! We are now well entrenched in the chilly grip of winter, in the Cape, so I thought a sexy and sultry look would be perfect for today's feature!
You may remember a recent Mani-Monday feature I did using two of the latest Maybelline Color Show Nail Polish shades – Park Avenue Pink and Wine Shimmer. Well today's look also features two shades from the Maybelline Color Show Nail Polish Collection.
The Colours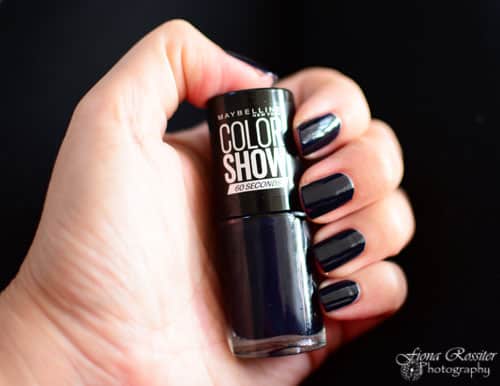 The first shade I used is Maybelline Color Show Nail Polish Manhattan Midnight. It is an ultra sexy midnight blue, which depending on the light looks almost black. This is a great alternative for someone who is afraid to try black nail polish but is still wanting to achieve a dark sultry look.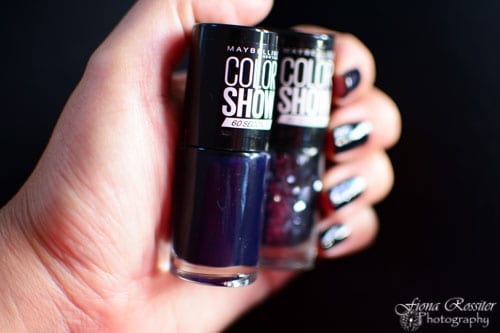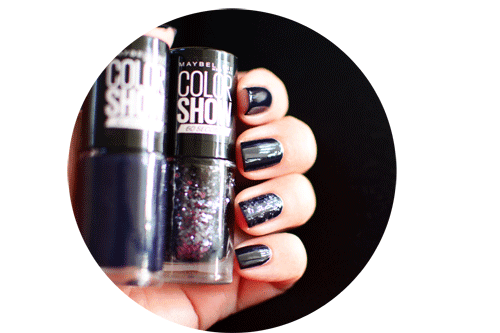 The second polish I used from the Maybelline Color Show Nail Polish Collection is Black Magic. Black Magic is a textured clear polish, with reflective gun metal grey glitter, which is perfect as a top coat! I used this colour as an accent on one of my nails but you could use it on all your nails, if you are after a bit more sparkle.
The Application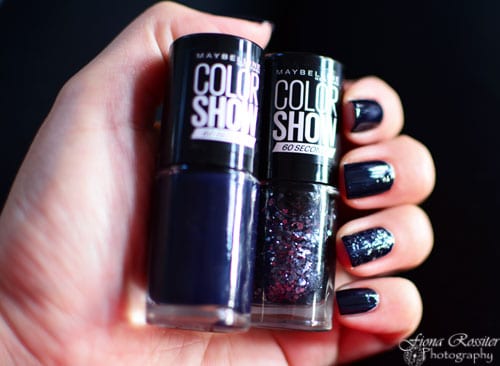 I really do like the application of the Maybelline Color Show polishes and they really do dry super fast. Generally two coats of polish give you great colour pay off and the polish tends to last about a week, providing you apply a top coat.
The Verdict
Maybelline Color Show Nail Polish really is a great product if you are looking for a nail polish which applies easily, lasts relatively well and is affordable! At R49.95 it really is a good value for money and you can safely buy a variety of trendy colours and not break the bank.
All you need to do now is pop on your sexy LBD and you are all set for a night on the town! What do you think of this look? I would love to hear from you, so please a comment below and remember to share this post if you loved it!
Maybelline Color Show Nail Polish is available from selected Clicks Dischem, Foschini and Edgars stores. RRP R49.95