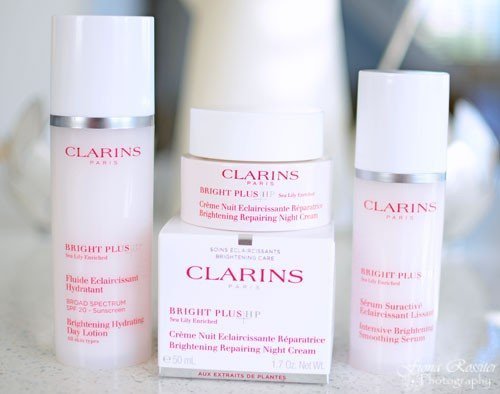 I think most women have that one thing that they wish they could change about their appearance, mine is my pigmentation! I only developed pigmentation a while after having children. Although it is completely harmless and I am very good at concealing it, it does bother me!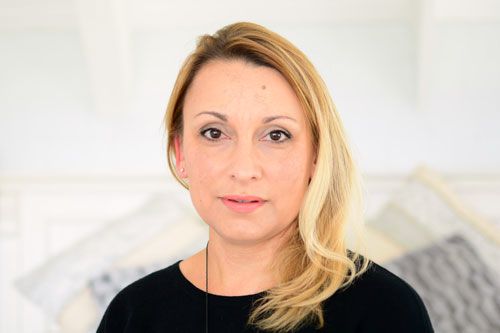 First off let us look at what pigmentation or hyperpigmentation is:
Pigmentation or hyperpigmentation is a common skin condition, which plagues mostly women. It is usually a harmless condition, where some areas or patches of skin become darker in colour; this is caused by too much pigment i.e. melanin on the surface of the skin.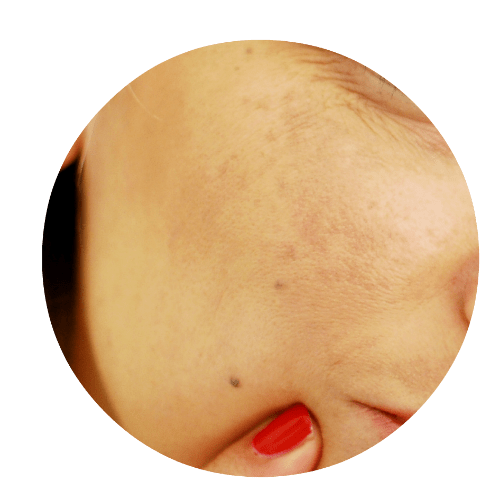 What causes pigmentation or dark spots?
Exposure to the sun is one of the main causes of the appearance of dark spots or pigmentation.
Hormonal imbalances, which occur during pregnancy and menopause, can also be to blame.
Inflammatory reactions caused by allergies, eczema, acne or post skin burns, can be a factor, particularly in darker skins.
Another factor which can become an issue for women, is a dull or uneven complexion. External factors such as UV exposure, pollution or smoking, can cause the skin to undergo various changes, which reduce its capacity to reflect light and give it a dull look.
I think I can speak for the majority of women when I say, all we want is beautiful radiant skin, which is why good skincare is so important!
Personally I have tried quite a few different treatments for pigmentation but in my opinion prevention is still better than cure! This is vital, especially when it comes to sun exposure. The first step to preventing pigmentation, is to always wear an effective sun screen and where possible avoid sun exposure, particularly at peak times.
Clarins Bright Plus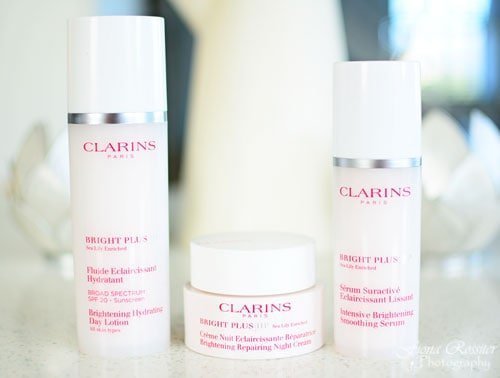 A product which I am currently testing to help treat my pigmentation is the Clarins Bright Plus Range. The Clarins Bright Plus Range is formulated with the brightening power of, Clarin's exclusive, Sea Lily Botanical Extract, to help prevent, as well as correct dark spots and uneven skin tone.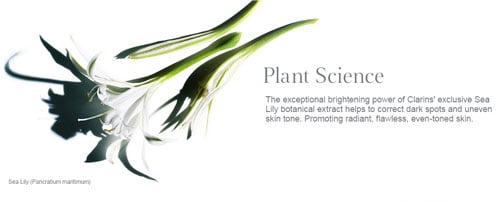 I have been using the Clarins Bright Plus Intensive Serum, Brightening Hydrating Day Lotion SPF20 and the Repairing Night Cream.
The Products: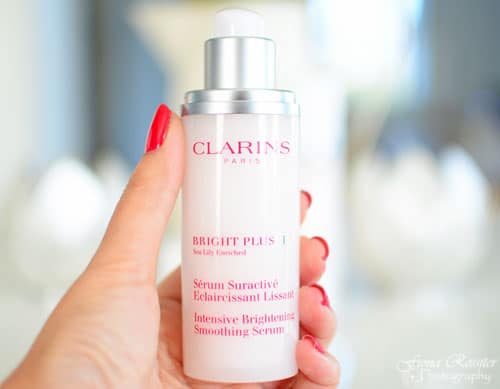 Clarins Bright Plus Intensive Serum
This lightweight serum contains Clarins' exclusive Sea Lily extract, which helps fade discolourations and dark spots. A high-performing plant-based complex based on Sea Lily, targets all of the factors of hyperpigmentation to brighten the complexion. Apply in the morning and evening after your normal cleansing routine and before you apply your regular day or night cream. I started using a serum regularly a few years ago and I think it is such an important part of skincare, especially for aging skin. RRP R605
Clarins Bright Plus Brightening Hydrating Day Lotion SPF20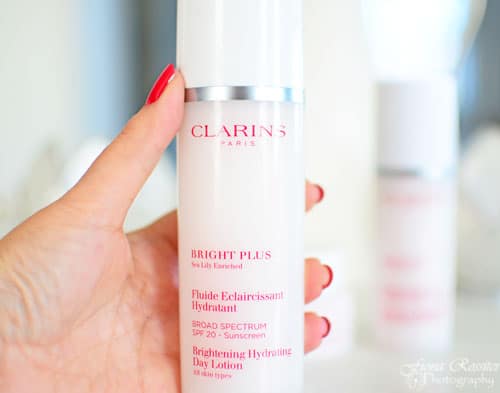 The Brightening Hydrating Day Lotion, like the serum, is also a lightweight formula, which helps overcomes dullness by correcting dark spots and uneven skin tone. As well as moisturising, the day lotion contains an SPF20, which helps protect the skin from ageing UV rays and harsh environmental influences. Again Sea Lily extract, targets all of the factors of hyperpigmentation to brighten the complexion. Apply in the morning after the Bright Plus Serum. I find that lightweight formulas are not moisturizing enough for my skin, especially during winter. Therefore I think it is vital to use a hydrating face mask, at least once a week, for extra hydration. RRP R595
Clarins Bright Plus Repairing Night Cream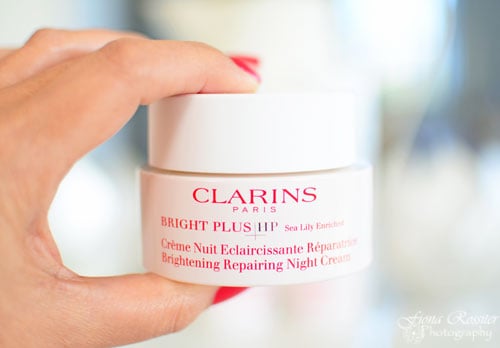 The nourishing night-time treatment turns around dull, uneven skin while you sleep. Clarins have combined extracts of Raspberry, Alchemilla and Vitamin C, to help counter the effects of daytime stress, and minimize dark spots and discolouration. Apply in the evening after using a cleanser, toner and the Bright Plus Serum. I have been particularly generous when applying the night cream, as I feel my skin really does need extra moisturizing, especially during winter. RRP R600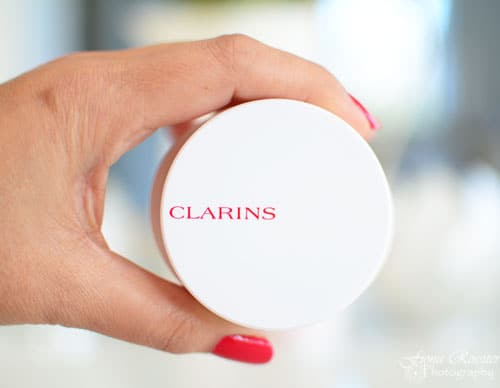 The Verdict
I have been using the Clarins Bright Plus Range for less than a month, so I cannot really report back on any major changes in my pigmentation yet. I have however noticed the dark borders around the dark patches on my cheeks and forehead, since using the Clarins Bright Plus range, appear to be less defined, which makes the pigmentation less noticeable. I am really hoping that the products will continue to break down and fade my pigmentation, as I continue to use them. I love the fragrance products, as well as the feel on my skin and have had no adverse reactions, of any kind. I have also found the overall tone and feel of my skin has been more refined and less dull – which in my book is a win!
Skincare Tips
Exfoliating and masking regularly, is an important part of any skincare routine and including these steps, makes the other products you use more effective. Also never leave home without sun protection on your face, regardless of the weather!
To locate your nearest stockist you can visit the Clarins Website or Shop online via the website.
Disclosure Ranking:3