I love trying new makeup looks, experimenting with bright lipstick colours or trying different hairstyles! Time, however, is not usually on my side, especially being a full-time mom! Running a busy household, as well as managing my website often means minimal makeup and tied back hair. When I do get the opportunity to spend time on myself, I love it! Whether it is a long soak in a bubble bath or getting dolled-up for a night out, I am in my element.
Top Beauty Favourites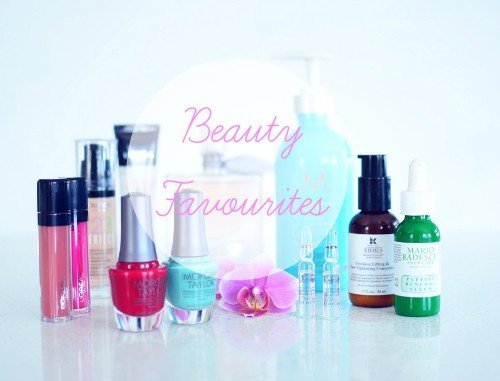 As well as buying new makeup products, I receive quite a few products to review. Don't get me wrong I am not complaining, but I do find it almost impossible to try and review every product, which is why I thought I would share my Top Beauty Favourites. I also thought I would mention a few Hot New Products, which have just hit the shelves! If there are any products you would like more details on, please leave a comment below the post or email me.
Skin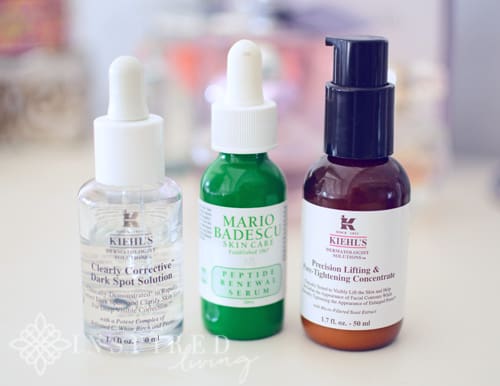 Kiehl's Clearly Corrective Dark Spot Solution
I am always on the look out for products which help correct dark spots or hyperpigmentation. The Kiehl's Clearly Corrective Dark Spot Solution formulation was developed to promote youthful clarity while addressing the appearance of dark spots, discolorations, and hyperpigmentation.
The gel-like formula's key ingredient, power-packed Activated C, is the latest-generation Vitamin C derivative available. Kiehl's is proud to be the first company, to bring this ingredient to the South African market. The unique, entirely clear preparation is 100% active, allowing it to begin attacking deep-set dark spots quickly. Its "anti-cluster" technology, swiftly breaks apart discolorations and prevents the formation of new pigment clusters.
Formulated with White Birch and Peony Extracts, the product offers a potent combination of ingredients, in one application.
I apply the Kiehl's Clearly Corrective Dark Spot Solution, as I would a serum, before my moisturizer. As with many of the products aimed at reducing the appearance of dark spots or pigmentation, it is quite difficult to see any change. I find this especially true in summer and now that I have started running again, as my pigmentation seems darker, but I will persevere! RRP R665 Kiehl's products are available from Edgars stores, as well as the standalone Kiehl's stores.
Mario Badescu Peptide Renewal Serum
I recently received a few of the Mario Badescu products to test, one of which was the Peptide Renewal Serum. The serum was developed to help target dry and mature skin. The product contains a soothing blend of youth-boosting peptides and botanicals.
The blend of Peptides and Sorghum Bicolor Stalk Juice work together to help encourage a smoother, more lifted and toned appearance, while White Willow Bark keeps dull, lackluster skin at bay. all contributing to a bright, radiant and youthful complexion. Chamomile Extract, Yarrow Extract, and Aloe Vera are also included to help soothe even the most sensitive skin types while Green Tea acts as a powerful antioxidant.
I use the Mario Badescu Peptide Renewal Serum at night, before applying my night cream, as I find the formulation quite rich. For best results, apply before the Peptide Renewal Cream.
Apply the serum before moisturizing, add 1-2 drops to the face, neck, and décolletage. RRP R699 (29ml) Mario Badescu
Kiehl's Precision Lifting & Pore Tightening Concentrate.
Along with a few wrinkles, loss of elasticity and uneven skin tone, another skincare issue, aging brings with it is enlarged pores.
As this is a concern which affects over 300 million women worldwide, Kiehl's chemists developed a formula, which promises to go beyond lifting, to offer visible anti-aging, pore-tightening! It is the NEW Dermatologist Solutions™ Precision Lifting & Pore Tightening Concentrate.
Featuring the power of highly refined Micro-Filtered Yeast Extract plus Geranium Essential Oil, this clinically demonstrated formula significantly improves the look of facial skin's overall "bounce-back" quality and definition, while visibly reducing the size and appearance of enlarged pores.
Micro-Filtered Yeast Extract
Yeast Extract (Saccharomyces Cerevisiae), has been studied in the past for its multiple skin benefits, which include anti-oxidant and cell renewal properties, with the ability to improve skin smoothness and texture when introduced in cosmetic formulations.
"What makes Kiehl's Micro-Filtered Yeast Extract unique and effective is that it was derived from fresh, cultivated yeast which undergoes a multi-step micro-filtration process," noted. Dr. Genesky. "This process yields an ultra-purified form of the ingredient, composed mostly of polysaccharides and proteins. Our formula, featuring this refined yeast, acts to visibly lift skin and tighten pores."
Geranium Essential Oil
Geranium Essential Oil has been shown to stimulate biomarkers associated with anti-aging and antioxidant benefits, and to protect against the degradation of collagen and elastin8. Preliminary clinical studies have further suggested the use of Geranium Essential Oil for wrinkle reduction and for improving skin tone. For the formula, Kiehl's chemists chose a specific form of Geranium Essential Oil, obtained through a steam distillation process. This minimal processing helps to preserve the ingredient's most potent components to deliver optimal results.
I have just started using the Kiehl's Precision Lifting & Pore Tightening Concentrate, so I cannot report back on the visible effects yet, but I will let you know. RRP R895 (50ml) Kiehl's products are available from Edgars stores, as well as the standalone Kiehl's stores.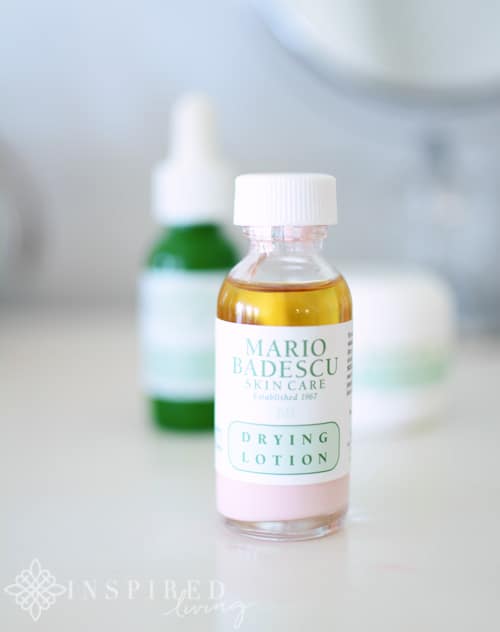 Mario Badescu Drying Lotion
I can only describe the Mario Badescu Drying Lotion, as a miracle pimple zapping potion! The Drying Lotion is an excellent spot treatment, made with a blend of Calamine and Salicylic Acid. It is one of those products that lives up to its promise. It is not something, which I have much need for but my teenager daughter has found it very effective!
The Drying Lotion clears up and soothes unsightly whiteheads overnight, without leaving the skin feeling dry or irritated. I find that this is particularly important if you have sensitive skin like my daughter does.
Benefits: The Drying Lotion is a fast acting, effective acne spot treatment. Formulated with salicylic acid, calamine, and other quick-drying ingredients, this product will shrink ugly whiteheads virtually overnight while you sleep.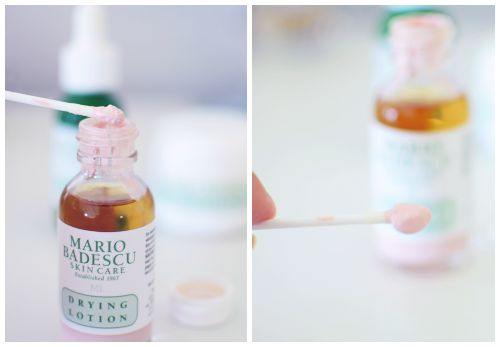 How to Use: Before bed, after cleansing, toning and moisturizing apply a dab of lotion directly on the whitehead using a cotton swab. Do not rub in. Let it dry and rinse off in the morning. DO NOT shake the bottle and apply only the pink sediment on the skin.
Beauty Tip: Great for back acne and breakouts on the chest. The Drying Lotion will also take the itch out of mosquito bites fast! RRP R360 (29ml) Mario Badescu
Babor Collagen Booster Fluid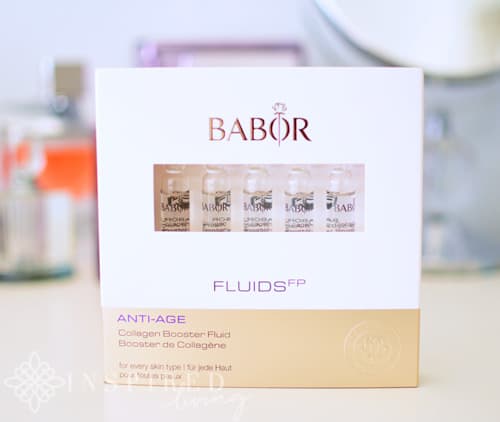 You may recall a feature I wrote about the Babor Reversive Cream, which I have love. I still have a bit of the cream left, which I am savouring as it is not cheap!
The Babor Collagen Booster Fluid ampules, where formulated for skin in need of regeneration. The active ingredient concentrate combats the loss of skin elasticity. The distinct Babor tripeptide found in the fluid stimulates the skin's natural collagen production. Plumping up the skin, improving tone, as well as elasticity and firmness.
I recently started running again and have found that my skin tends to become quite dehydrated after a run. I have found that using the Babor Collagen Booster Fluid, once a week is the perfect boost for my skin.
RRP R R730 (7 x ml Ampules) Babor Website
Makeup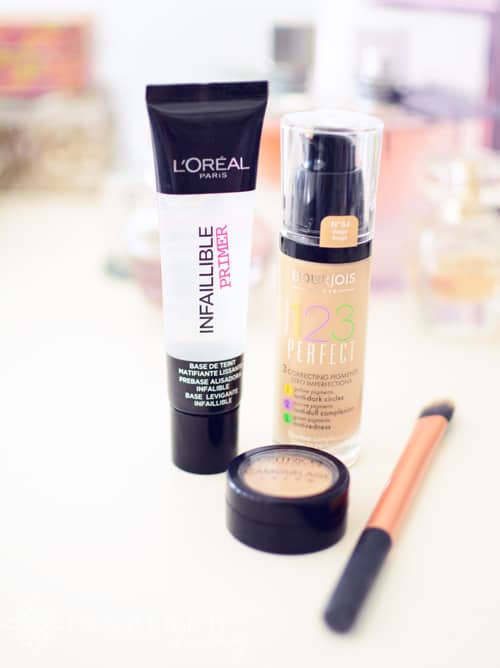 L'Oreal Infallible Primer
I received both the new L'Oreal Infaillible Foundation and the Primer to try but the foundation was not the correct shade, so I was only able to test the primer.
The L'Oreal Infaillible Primer prepares and smoothes skin, by minimising imperfections, pores, and shine. It has a mattifying effect and instantly transforms skin's texture, to give you an even surface, perfect for applying foundation.
I tend only to use a primer if I am going out and want to achieve a flawless finish. The L'Oreal Infaillible Primer does feel great on my skin and give me flawless overall finish. I do however believe that to give you the matt effect it can be a bit drying. To combat the dryness, I use a richer moisturiser before applying it, which works really well.
Bourjois 123 Perfect Foundation
I have been loving the Bourjois Healthy Mix Foundation but was unable to find my "shade" after I ran-out recently, so I decided to try their 123 Perfect Foundation. This foundation did not disappoint!
The Bourjois 123 Perfect Foundation contains three colour correcting pigments:
Yellow pigments – to conceals dark circles
Mauve pigments – to correct dullness and create for radiance
Green pigments – to neutralises redness and even out the complexion
The formula is extremely lightweight and smooth, giving you a second-skin finish. The founadtion is build-able, but I would not recommend it if you are looking for full coverage. It is, however, a great foundation for every day, it is breathable, which is great in our climate, as well as being affordable!
It is available in 9 natural shades. RRP R209.95 Available at Clicks Stores.
Catrice Camouflage Cream
The Catrice Camouflage Cream is one of those products which delivered way more than I expected. I bought it on a whim a while back when purchasing a few other products and I was pleasantly surprised. The colour 010 Ivory is very light but I use it under my eyes to conceal dark rings, so it is perfect. I do need to apply an eye cream first, as it is full coverage and has a relatively thick consistency, but it works well!
Lips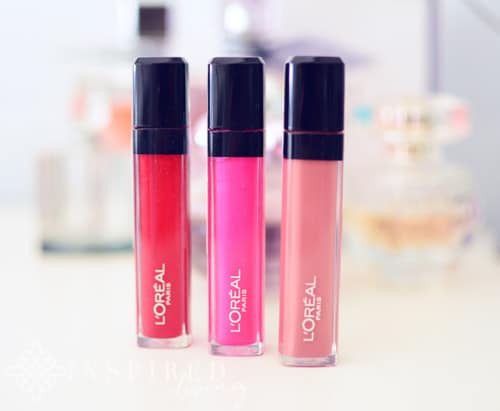 L'Oreal Mega Gloss
The L'Oreal Mega Gloss is the first gloss to have a lip-shaper applicator. The applicator is designed to hug your lip shape, for a flawless finish.
Like mascara, gloss perfections is the right mix of formula and applicator. ~ L'Oreal
I received the products to test – two are from the Xtreme Resist range, and the third is from the Matte range. The Xtreme Resist glosses feel quite sticky when first applied but set well. The finish is glossy, with resistant colour and a pleasant feel on the lips.
The Matte Gloss has a cotton finish and a matte texture. It is my favourite out of the three! I love the shade I received, which is Amen. It is a fantastic nude, which I have been wearing every day. RRP R149.95
Nails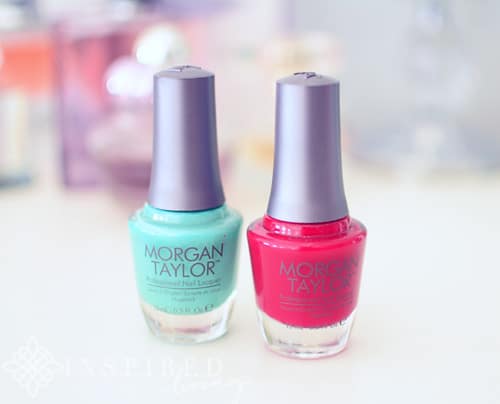 Morgan Taylor Nail Polish
These are two of my current nail polish crushes, and they just happen to both be from Morgan Taylor! Morgan Taylor Lost in Paradise is blue-green creme shade, which reminds me of the seaside! It is the perfect colour for spring and looks great with white and navy blue, two colours I love for spring/summer.
The second shade Man of the Moment is a fantastic deep cherry red! I do like wearing a red polish in spring/summer, as it pops beautifully against white and looks equally good worn with navy or denim.
As I have mentioned before, the Morgan Taylor lacquers paint very well and tend to last well, without chipping. I tend to get a full week of wear of the polish, without it looking like it needs a touch-up.
Morgan Taylor Nail Lacquers are available at selected Dis-Chem stores, all Sorbet stores and leading salons and spas nationwide – RRP R110.
Hair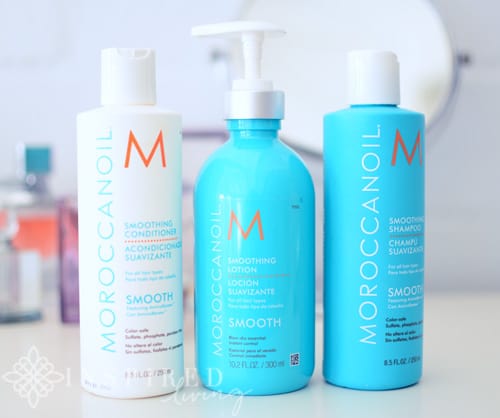 Moroccanoil Smoothing Shampoo & Conditioner
The Moroccanoil Smooth Collection formulations, enriched with a proprietary Moroccanoil argan oil-infused blend. A combination of nourishing Argan butter and coconut derived fatty acids work together to leave the hair smooth, as well as manageable.
I have enjoyed using the Moroccanoil Smoothing Shampoo and Conditioner, but as I have fine hair, I find it too moisturizing to use every time I wash my hair. So I alternate with another shampoo and conditioner. The Moroccanoil Smoothing combo is perfect, especially if I am not going to heat style my hair, as it leaves it soft and bouncy, accentuating my natural wave.  Moroccanoil Smoothing Shampoo RRP R350 Moroccanoil Smoothing Conditioner RRP R370 Leading Hair Salons
Moroccanoil Smoothing Lotion
I love this product! The Moroccanoil Smoothing Lotion is a lightweight styling product, which I use every time after washing my hair. It helps work out the enormous amount of knots I have and smooths my ends which tend to be fly away. It does all this without leaving my hair feeling weighed down or sticky. RRP R 570 Leading Hair Salons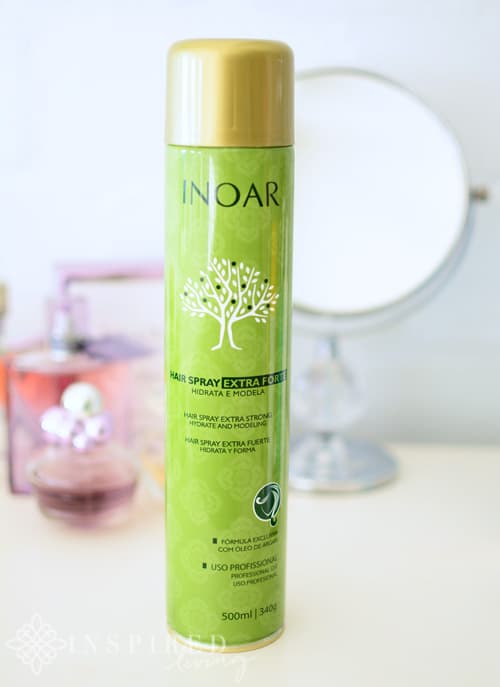 INOAR Hair Spray
I don't often use hairspray, but when I do, I prefer a formula, which does not dry out my hair or leave it feeling sticky. The INOAR Hair Spray, enriched with argan oil, hydrates and protects the hair, as well as providing hold – making it the perfect styling solution. The INOAR Argan Hair Spray is suitable for all types. RRP R420 (500ml)
Fragrance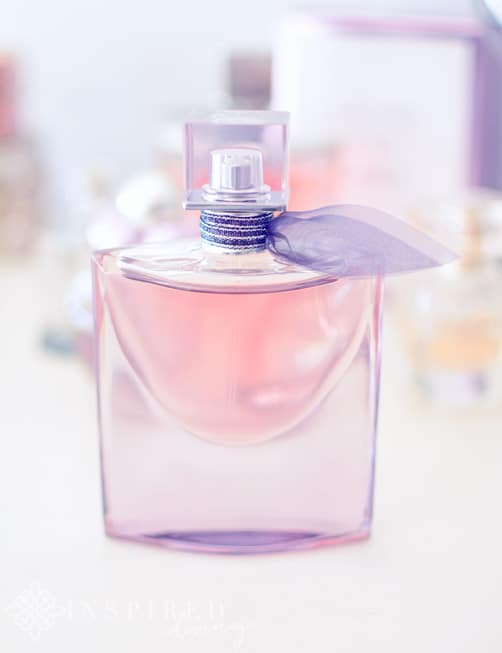 Lancome La Vie Est Belle Intense
I fell in love with the Lancome La Vie Est Belle fragrance and have been wearing it nearly every day! I am usually a bit skeptical when I try an 'intense' version of a fragrance, but the Lancome La Vie Est Belle Intense did not disappoint!
La Vie Est Belle Intense is like the older more sophisticated sister, of the original version. The addition of intriguing tuberose and exquisite hazelnut, have added a new dimension to the already beautiful fragrance. Zesty fresh top notes of a trio of bergamot, orange and pear are expanded with a hint of tangy, fruity blackcurrant bud. A touch of pink pepper adds a joyful, sparkling and quirky twist.
The fragrance appears to blush with ever more exquisite, refined pleasure. Around its neck, the symbolic wings of freedom are revisited in mauve organza, their ribbon interwoven with glinting silver and purple threads to guarantee its sheer radiance. The hand-finished couture bow makes every bottle unique. The cap too is delicately tinged with purple, while the box is immersed in the same deep hue, yet beautifully iridescent for a precious interplay between light and shadow.
As I mentioned, I love the original and have also fallen for the La Vie Est Belle Intense! It is a gorgeous heady fragrance, which is feminine, as well as being super sensual! RRP R1300 (50ml), R1700 (75ml)
I hope you have enjoyed this post featuring a few of my top beauty favourites, as well as a few new products. Please leave a comment below if you would like to know more about certain products or have any questions.