I recently received a delivery from Juiced Co. containing a few smoothies, juices and soups to try. Fresh juices are super healthy and I often have them for breakfast. Lunches however, are a daily struggle. Finding a meal that is quick and easy but more importantly healthy, can be tricky! The Juiced Co. Soup'd range sounded like the perfect solution.
Juiced Co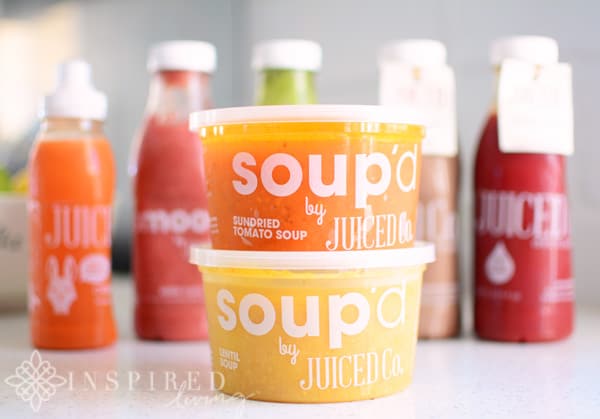 About
Juiced is a collaboration of friends; it is the story of a biokineticist, a sportsman and an accountant. Each of whom have an overwhelming need to find fulfillment and balance on a daily basis.
In today's world, we are spoiled for choice when it comes to quick solutions; however we believe that we need long term sustainable choices, which are simple and convenient, and allow everyone to live their best life. It is with this belief that Juiced was formed. We aim to keep it simple, to cut through the confusion of trends and the newest fads and revert to what it is: To provide the most natural effective option for one's body to function at it's optimal level.
Juices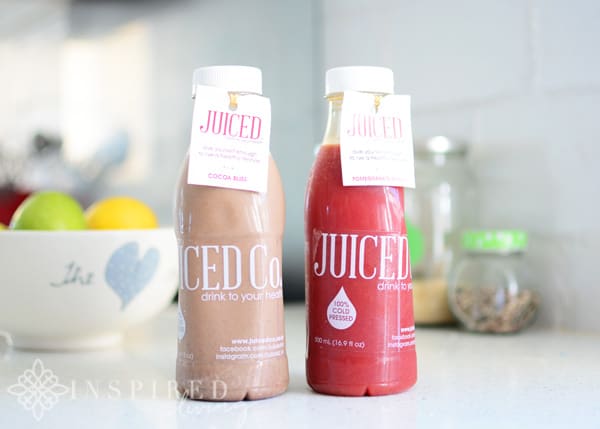 Juiced Co offer a range of fresh juices, which can be ordered from their A′la carte menu or as part of a juice cleanse.
At Juiced, we make small batches of made to order, 100% natural, cold pressed juice, with the options of pickup or delivery.
All Juiced cleanses are designed with input from a registered Dietician and have been tailored for different focus areas. The juice cleanses are made to order and may take up to two to three working days to make and deliver. Due to the fact that the juices contain ZERO ADDITIVES, PRESERVATIVES or STABILISERS, for bulk orders, directly after pressing, the juices are placed into a blast freezer. This immediately freezes the juices and locks in the nutrients to ensure no nutritional value is lost. This allows Juiced Co. to deliver the juices frozen, which enables you to store the juices in a standard freezer, until such time as you are ready to consume them.
A juice cleanse will include the following: 5 X 500ml juices daily, Two herbal teas daily, Wheatgrass or apple/ginger shot daily. You will also be given a schedule, which you can pop on your fridge, detailing what to drink and when.
I was sent two juices to try the Pomegranate Punch and Cocoa Bliss. The Pomegranate Punch was my favourite! It contains Pomegranate, which I love and Orange. Pomegranate is a very good source of vitamin C and Vitamin K and is loaded with antioxidants and anti-inflammatory properties. Oranges are full of soluble fiber and are helpful in lowering cholesterol. Although oranges are acidic before you digest them, they contain many alkaline minerals that help to balance out the body after they are digested. The juice was wonderfully zesty and refreshing.
Smooth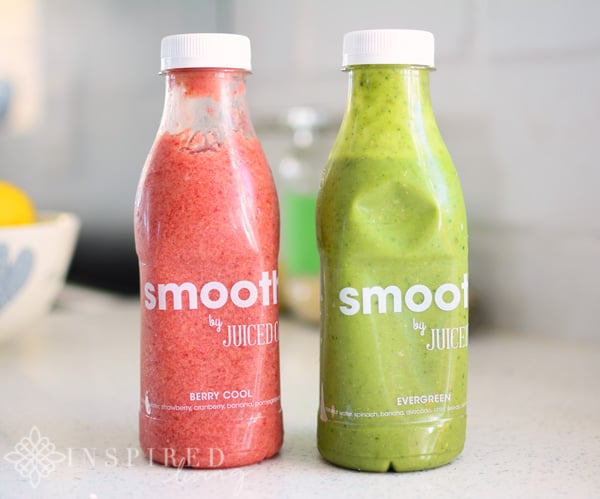 The smoothies I received were Berry Cool and Evergreen. Out of the two I preferred Berry Cool, Evergreen contains Almond butter, which is something I do not enjoy but that is very much personal preference. Berry Cool contains: Goji berries, Cranberries, Pomegranate, Banana, Strawberries and Coconut water. Evergreen contains: Spinach, Bananas, Almond butter, Chia seeds, Honey and Coconut water.
Soup'd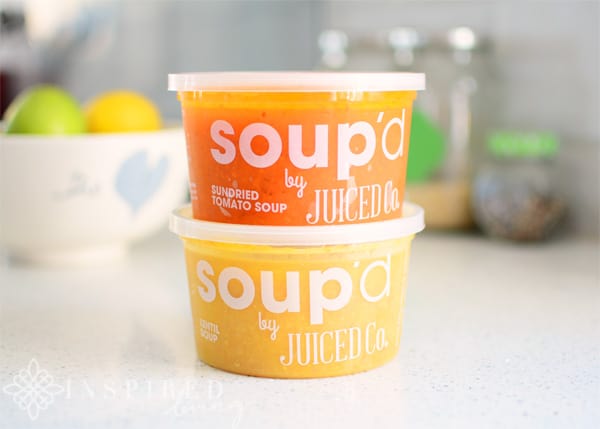 I was really looking forward to trying the soups and they did not disappoint! I tried two soups, which were the Sundried Tomato and the Lentil Soup. I loved both but the Sundried Tomato Soup was my favourite, it was zingy and fresh and extremely tasty!
Kids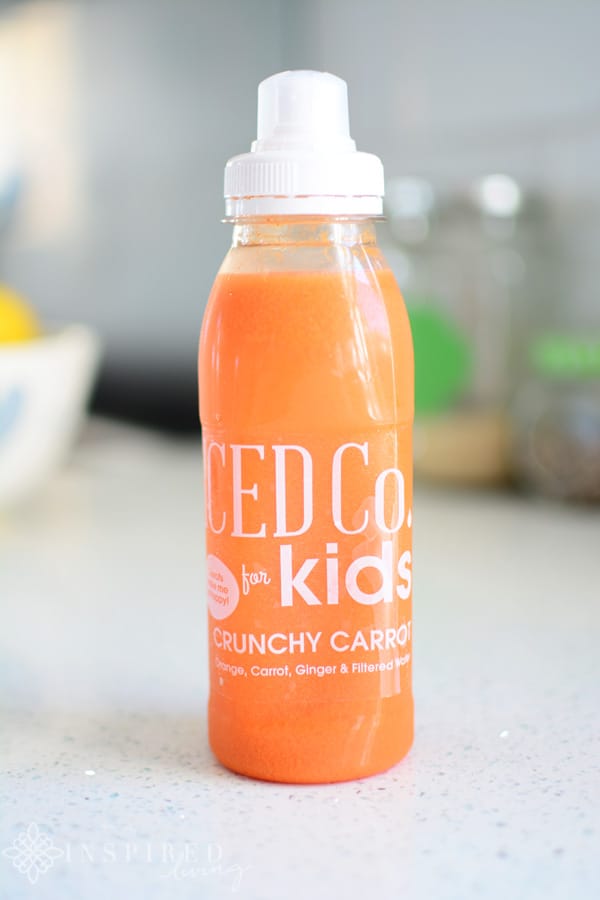 Juiced Co also has a kids range of 100% natural cold pressed juices, in an 300ml easy to drink kid friendly bottle. As with the other juices they contain No preservatives or additives. This is a great way to get picky eaters to consume veggies, as well as keep them hydrated!
Contact and Location
Juiced Co shop is based in Johannesburg but the do deliver countrywide. Please visited their website for more product  information.
Phone numbers: +27 82 683 2275 (Joy), +27 72 444 8023 (Dyl), +27 74 129 7718 (Tiff)
Email: [email protected], [email protected] or [email protected]
Juiced Co Shop
155 Smit Street, Braamfontein
(entrance on De Beer)
Disclaimer: The Juiced Co. products were sent to me for review purposes but I have not been paid for this post and all the opinions and images are my own. To see more read my full PR & Disclosure Policy below.