To many people, Martins Bakery is a Cape Town institution! I have fond memories of regular visits to Martins as a teenager, indulging in their delicious baked goods! It has been quite a while since I visited Martins and was pleasantly surprised too see how much the business has grown over the years.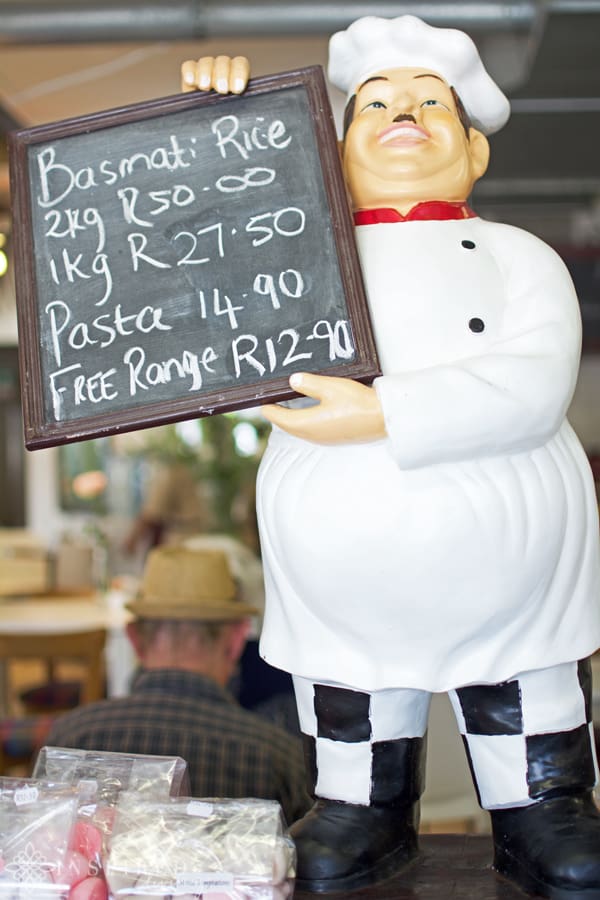 Martins Bakery
Martins Bakery, is located in Diep River, Cape Town and was originally established by Firmino Martins in 1970. It was formerly known as "Steurhof café", a local Convenience store. In 1983 Firmino's son, John Martins, decided to follow in his fathers footsteps and opened a bakery division. John left his day job as manager of the Bank of Lisbon, to pursue his passion. John now runs Martins Bakery with his wife Teresa.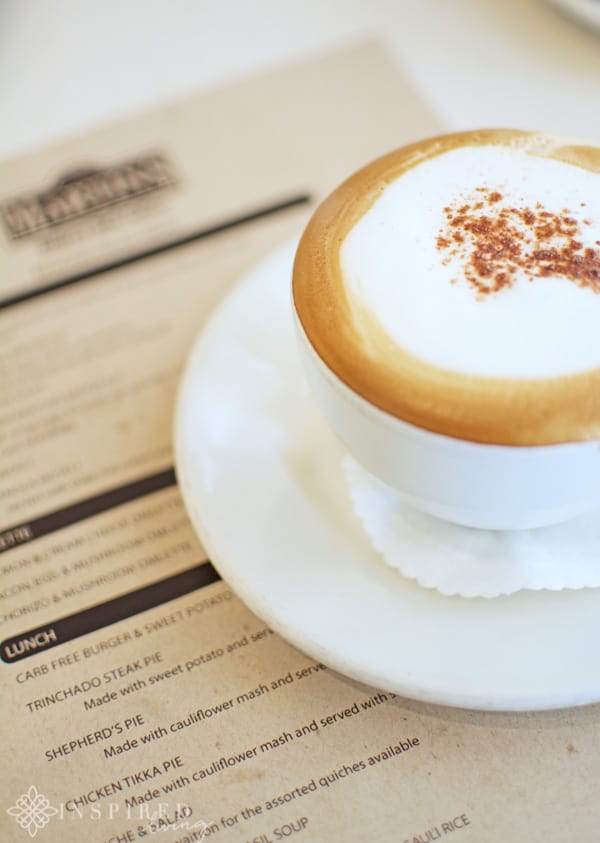 Coffee Dates
Life is so busy lately but even in the midst of all the chaos, I do try and make time for my close friends, even if it is only for a quick coffee date! I managed to meet up with a good friend of mine at Martins recently, for brunch and a catch up.
Martins Bakery has a definite European feel about it, enticing you with the aroma of baked goods and freshly brewed coffee. It was rather busy when we arrived, which in my opinion is always a good sign! After ordering a much needed coffee and having a look at the menu, we got down to the business of something us ladies do oh so well – talking!
What's On The Menu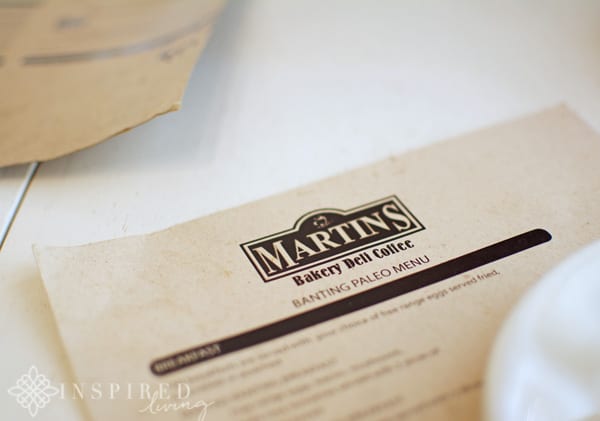 As well as an extensive Breakfast and Lunch Menu, I love the fact that Martins also has a Banting Paleo Menu. This is especially ideal for people following a gluten-free or LCHF diet.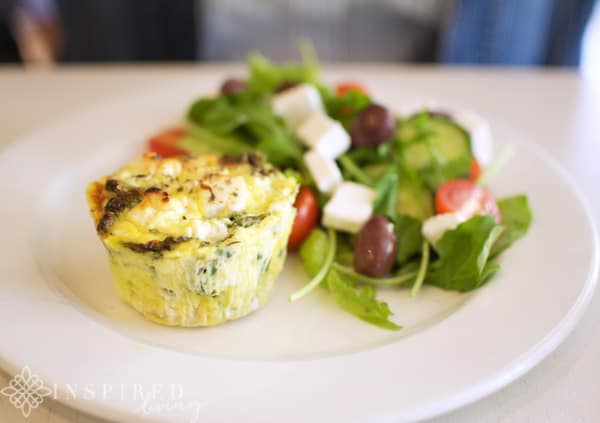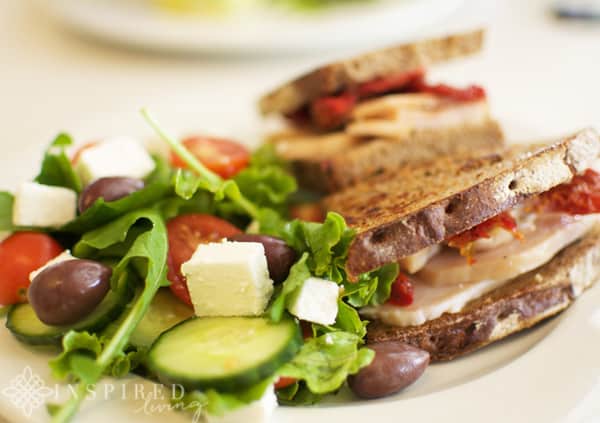 My friend opted for the Quiche and Salad from the Banting Menu, and I ordered the Smoked Chicken Sandwich on Rye. You have a choice of either chips or a side salad with your sandwich; I decided to be good and have a salad. Both meals were delicious, and the salads were lovely and fresh!
Other items on the menu which sounded great, are the Original Martins Chicken & Leek Pie, the Wholegrain Mustard Chicken Salad and the Guacamole Burger! They also do a Shepherds Pie with Cauliflower Mash, which I would love to go back and try. Not to forget the amazing sounding tea-time treats!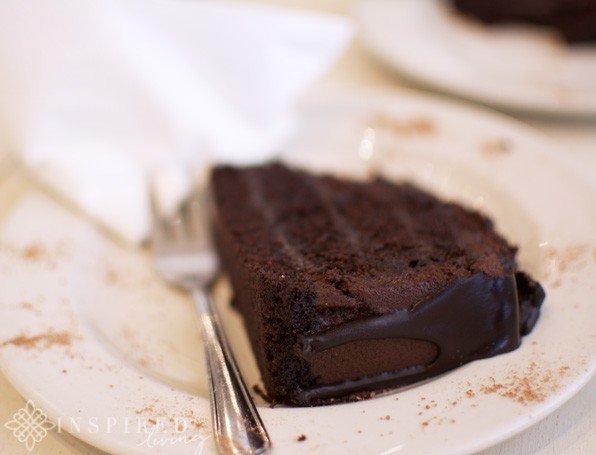 Our super friendly waitress somehow managed to convince us to try the chocolate cake! We did have a salad with our brunch, so with arms sufficiently twisted, we compromised and decided to share a slice. It was indeed a small slice of heaven!
The Bakery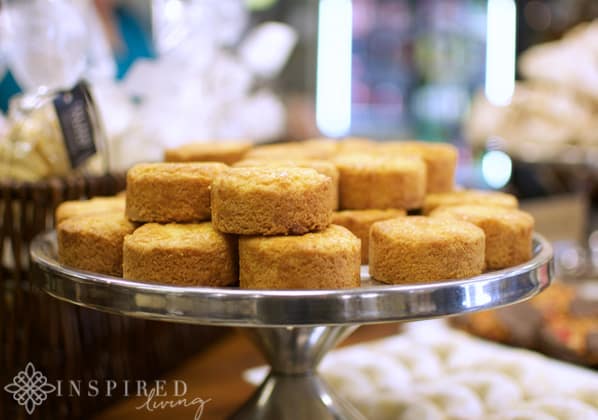 You may recall me mentioning the indulgent baked goods at Martins; well the display tables are laden with complete decadence! There is everything you can think of, from Meringues the size of your face, to the cutest Petit Fours.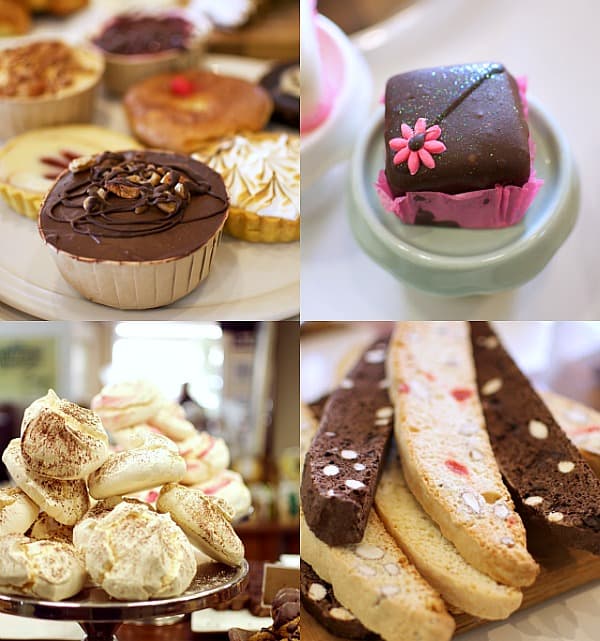 As well as their scrumptious delights, Martins bakes the best non-commercial, homemade bread, which contains no preservatives. They use traditional baking techniques and have a great range of gluten and carb free options available. I tasted the Courgette Bread, which was delish!
When you are next in the area pop into Martins for coffee and a meal or treat yourself to a wicked slice of chocolate cake!
Contact and Location:
Tel: (021) 7128555 or Fax: 7155026
Address: 43 Main Road Diep River, Cape Town.
Disclaimer: I enjoyed brunch, as a guest of Martins Bakery. This is not a sponsored or paid post. All opinions and images are the property of Inspired Living unless otherwise stated.