To many people, a watch is simply used for timekeeping, but to me, it has always been so much more. I have developed a particular affection for watches and have collected quite a few over the years. When Daniel Wellington contacted me about a possible collaboration, I could not have been more excited. In fact, I have had my eye on one of their watches for a while now!
Daniel Wellington
Trends are great but a classic timepiece, in my opinion, is something everyone should own. Selecting a classic timepiece is such a personal thing. First and foremost it should be something you can treasure, and if you look after it properly, it could last you a lifetime. Secondly, it should suit and complement your lifestyle. Lastly just because it is a "classic timepiece," does not mean you have to spend the earth!
Dapper St Mawes Watch
The first thing that drew me to the beautiful Dapper St Mawes watch was the Roman numerals. Then there were the lovely blue hands. I have always been a bit of a sucker for Roman numerals, and the blue hands are a unique feature!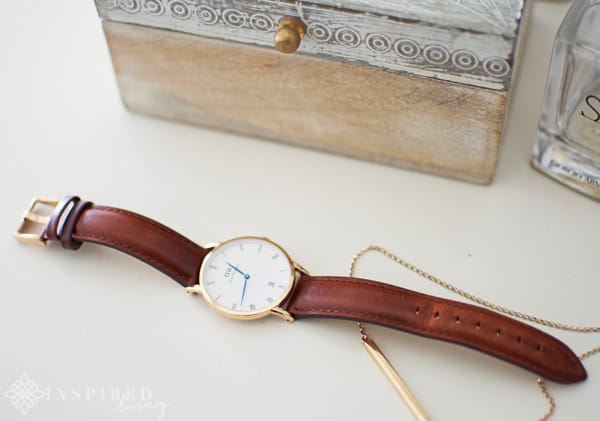 Elegant and polished, the Dapper St Mawes is an unpretentious watch that starts your day at the office and ends it at a cocktail party. ~ Daniel Wellington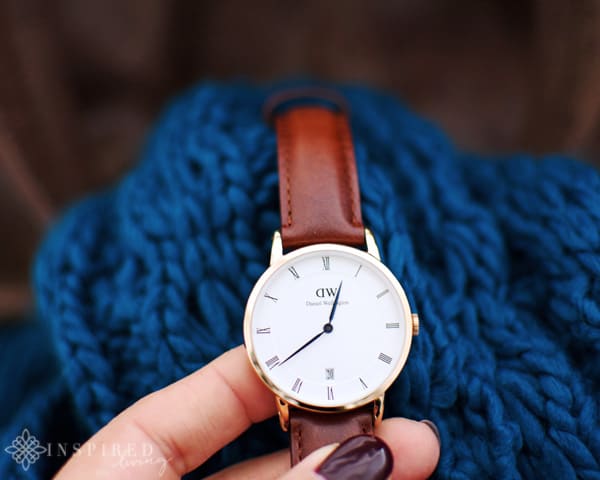 My current watch has a metal strap, which is why I decided on the gorgeous leather strap. The reddish brown leather has been perfectly paired with a slim rose gold case. I love rose gold, but if that is not your thing, then the Dapper St Mawes is also available in silver.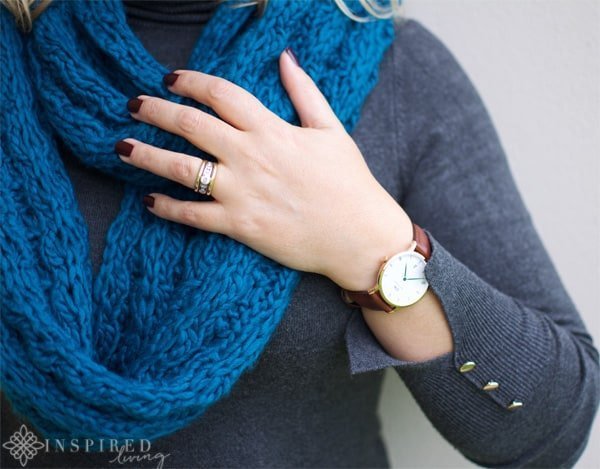 I think that this sophisticated timepiece is a great addition to my winter wardrobe. I particularly love how the rose gold case and brown leather strap pop against the jewel tones, which I love so much.
Contact Details
You can purchase your watch directly from the Daniel Wellington Website, who offer free shipping worldwide, with UPS Delivery and Standard Post. Please, note customs duties may apply. Alternatively, the brand is available from select retailers in SA and prices range from R3100.
Items featured: Grey Turtleneck Sweater ~ Zara, Blue Snood ~ Woolworths.
Disclaimer: I was sent the Daniel Wellington Dapper St Mawes Watch for review purposes, and the post does not contain sponsored or paid content. All opinions, content, and images are the property of Inspired Living or Fiona Rossiter unless otherwise stated. To see more, read the full PR & Disclosure Policy below.