If you are a chocolate lover, then this event is for you! The second Winelands Chocolate Festival, is happening this weekend, at Blaauwklippen Wine Estate in Stellenbosch.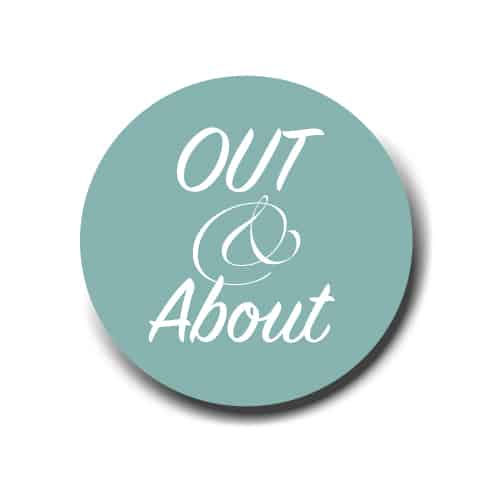 When & Where
This year's festival is taking place on the 20th and 21st of August 2016 and will be hosted at the expansive Blaauwklippen Wine Estate in Stellenbosch. The stunning Blaauwklippen Estate is centrally situated on the R44. The Chocolate festival will flow through the many inter-leading rooms of the main building, the elegant, covered, outdoor courtyard, the Manor house, the restaurant and outside lawns where a marquee will be erected for the chocolate festival activities.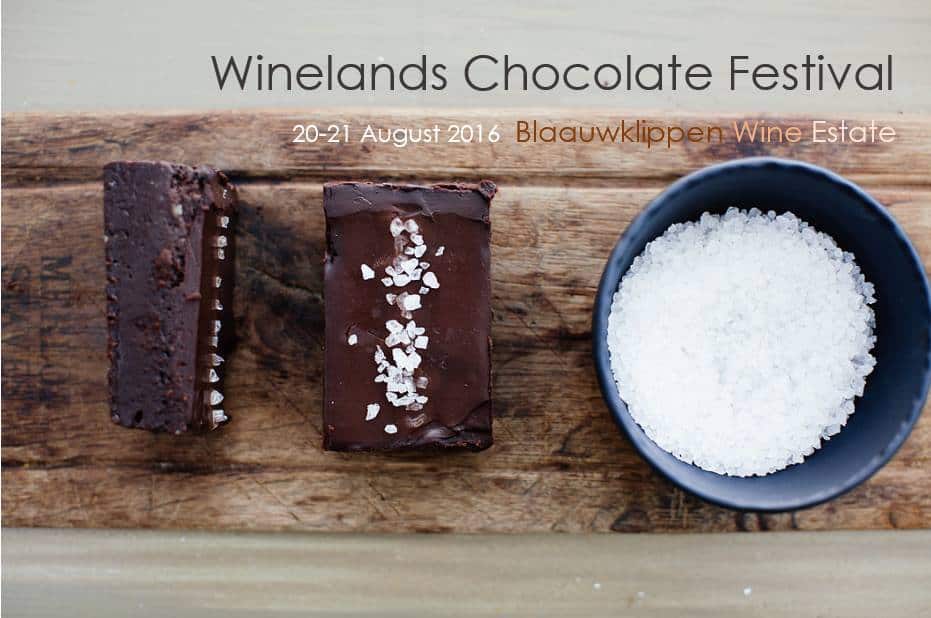 What to expect
The Winelands Chocolate Festival, is focused on giving visitors a superb and wholly indulgent experience. Catering for all ages, with a bigger and better line-up with more features, more chocolate and more wine. What to expect:
Chocolate – Taste and purchase chocolates and confectionery from over 40 leading artisanal chocolatiers,
patisseries and confectioners.
Chocolate Demos and Tutored Tastings in the Manor House – Demos by South Africa's top chocolate professionals, including Abigail Donnelly, food editor of Taste magazine; Dimo Simatos, Lindt Chef and Alice Toich, the Playful Baker.
Tutored tastings of: Tea (and chocolate) Mingwei Tsai,an MCC Master Class (Nikki Friedman, MD of Môreson, and brandy (SA Brandy Foundation)Winnie Bowman and MD Danie Pretorius, award-winning brandies paired with premier chocolates – in the Manor House.
Morning/ Afternoon ChocolateTea with Lindt – Experience extraordinary chocolate creations made by the
amazing Lindt chef, Dimo Simatos and his team.
Winelands Festival Video
Children's Play Area – There will be 3 jumping castles (for different ages), an obstacle course and more – including a seating area for mums and dads nearby.
Sugar Craft Creativity – Stylish competition cakes from South Africa's chocolate/ sugar craft industry. Judging is scheduled for 11am Saturday
Fashion Show – Two shows daily showing the unique-occasion and evening wear. You will see fashion from Stephan Olivier's Stephano Collection, accessorised with jewellery (and chocolate) by local designers Zuyda van Dyk and Jacomien Labuscgane.
Local wines, MCC and spirits – Celebrate Winter with a glass of bubbles or fine local wine.
Food Stands – Fill those hungry tummies with an impressive variety of delicious gourmet foods.
Live music – from 1 – 5pm on Saturday (Mischa) and 1 – 4pm on Sunday (Newton and Maria)
Tickets
Adult tickets cost R120 p/p which includes a festival bag, plus a wine glass, Scholars are R60 and kiddies under 6 are free. To book tickets visit Webtickets – http://www.webtickets.co.za/event.aspx?itemid=1463494354.