An email popped into my inbox recently, inviting me to create my very own Visit Stellenbosch Bucket List! Needless to say, I found this idea super exciting, as well as extremely intriguing! As writers or bloggers, we are often exposed to many of the same or similar experiences, consequently resulting in a mass of fairly generic content.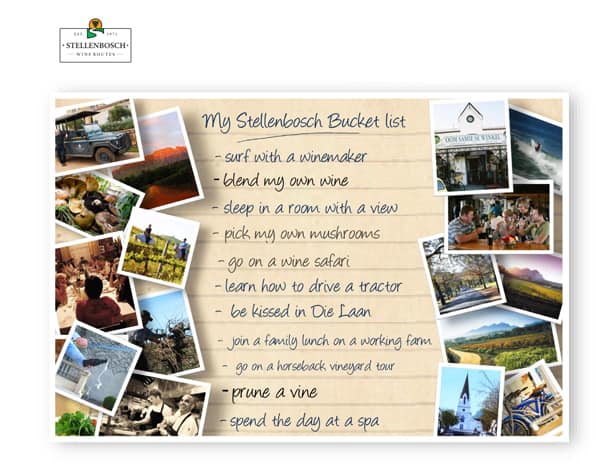 Visit Stellenbosch My Ultimate Bucket List
The thing I loved most about creating my own Stellenbosch Bucket List, was the ability to tailor-make my experience, as well as visiting new and exciting places. Add to this spending time in one of my favourite places, the Stellenbosch Wine Route!
How does one go about compiling the Ultimate Bucket List? It was actually a bit harder than I thought it would be, especially when like me, you want to experience – EVERYTHING! With some guidance from the lovely ladies at Stellenbosch Wine Routes, I managed to narrow down a handful of fantastic experiences.
Over the next few weeks, I will be sharing my Top Things to do in Stellenbosch with you. This will hopefully highlight a few new and different experiences and give you even more reason to Visit Stellenbosch and find out what this magical part of the Cape has to offer.
Disclaimer: This is not a sponsored or paid post. All opinions, content and images are the property of ©Inspired Living and/or Fiona Rossiter unless otherwise stated. To see more read the full PR & Disclosure Policy below.