I hope you have been enjoying my Stellenbosch Bucket List series. The next item I was able to tick off my list, is Triple Three Gin Tasting, at Blaauwklippen. I am not sure about you, but I love a good G&T, especially in summer!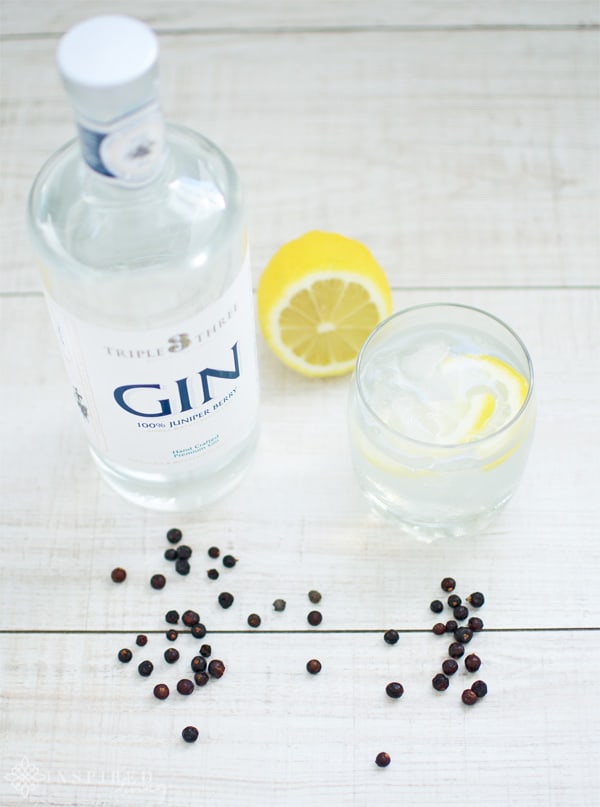 Gin Tasting at Blaauwklippen
Gone are the days when tastings are only about wine or beer. Gin bars and gin tastings have become all the rage, especially at some of the more trendy spots in Cape Town. Great news for those of us who love spending time in the country, we too can experience this in vogue tasting.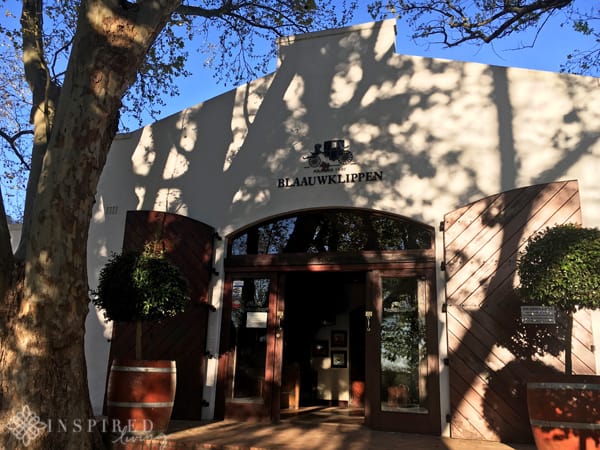 The gorgeous Blaauwklippen Wine Estate, nestled on the slopes of the Stellenbosch Mountains, is one of the oldest wine farms in South Africa. It is also home to Triple Three handcrafted gin.
Triple Three Gin
As I mentioned previously, gin and more especially craft gin is very on-trend, both in South Africa and internationally. Craft distillers have become more and more creative with their gin infusions. Infusions such as rooibos, coriander, honeybush and even buchu have become extremely popular.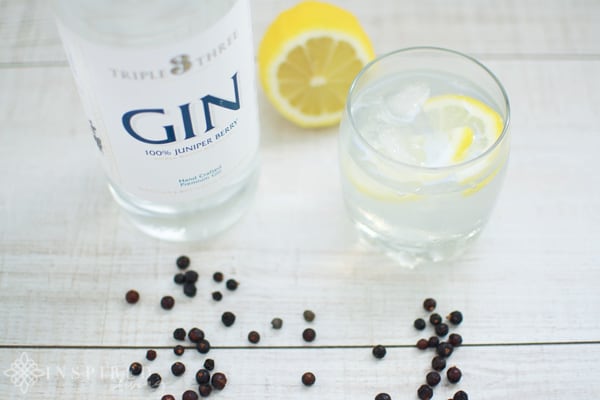 Gin is one of my preferred drinks, especially in summer and I particularly love gin-based cocktails. That said, the purist in me likes nothing better than a Gin & Tonic, over ice with a slice of lemon or lime.
Inspired by the heritage of devoted craftsmanship, our three masterfully distilled gins reflect the essence of taste. Proudly produced using a state of the art copper column-pot still located at the historic Blaauwklippen Wine Estate, home of innovation for over 333 Years. ~ Rolf Zeitvogel Triple Three Gin
The Tasting
Rolf Zeitvogel, the Blaauwklippen Estate Cellar Master and Managing Director, was to be our taste master for the afternoon. His passion and love of good quality gin were evident from the outset.
Before we got underway with the tasting, Rolf gave us a masterclass in the distilling process. He also gave us insights into what he believes constitutes a premium gin. As with most things, Rolf thinks that using quality ingredients, prepared correctly, results in a good quality product.
We tasted each gin neat, then over ice and lastly with a splash of tonic water. It was amazing how these slight variations changed the flavour profile of each gin.
The first gin we tasted was the 100% Juniper Berry Gin. This perfectly balanced craft gin is made from 100% Juniper Berries. It is South Africa's first craft gin, which expresses the unique flavour of hand-selected whole juniper berries. The ripe juniper berries used for this gin boast a broad array of aromas. Fresh essential oil fragrances like menthol, eucalyptus, pine, cloves and lime, are gently emphasised by whiffs of white pepper. The result is a gin which is bursting with juniper flavour, with hints of refreshing lemon on the palate. It would be my gin of choice for a traditional G&T or simply sipped, over crushed ice.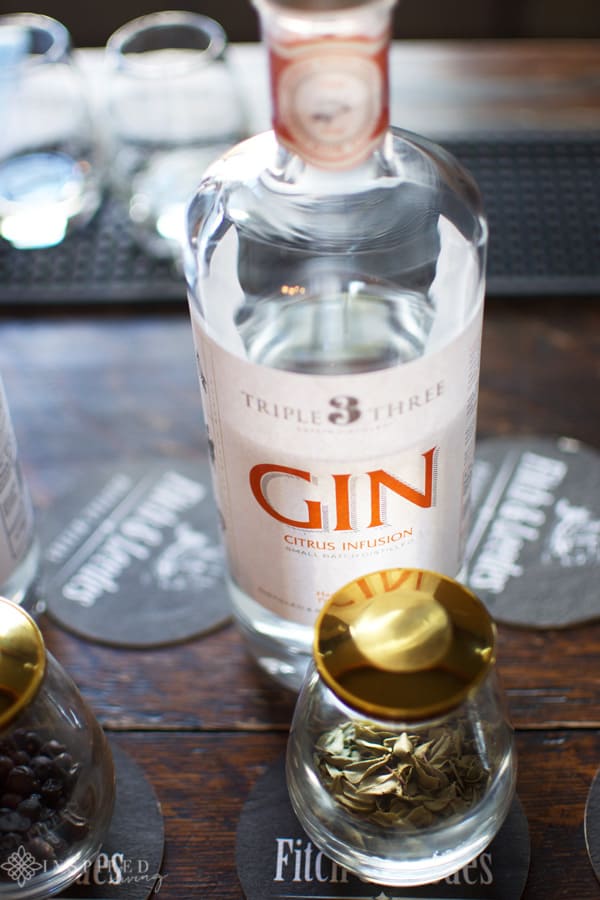 Next was, my favourite, the Citrus Infusion. Sun-ripened oranges, from the Eastern Cape, as well as organic lemons from Stellenbosch, are used to infuse flavour to this full-bodied gin. It was love at first sip, think fresh and crisp citrus aromas with a smooth, silky finish. In fact it has been our gin of choice at home, since returning from our trip!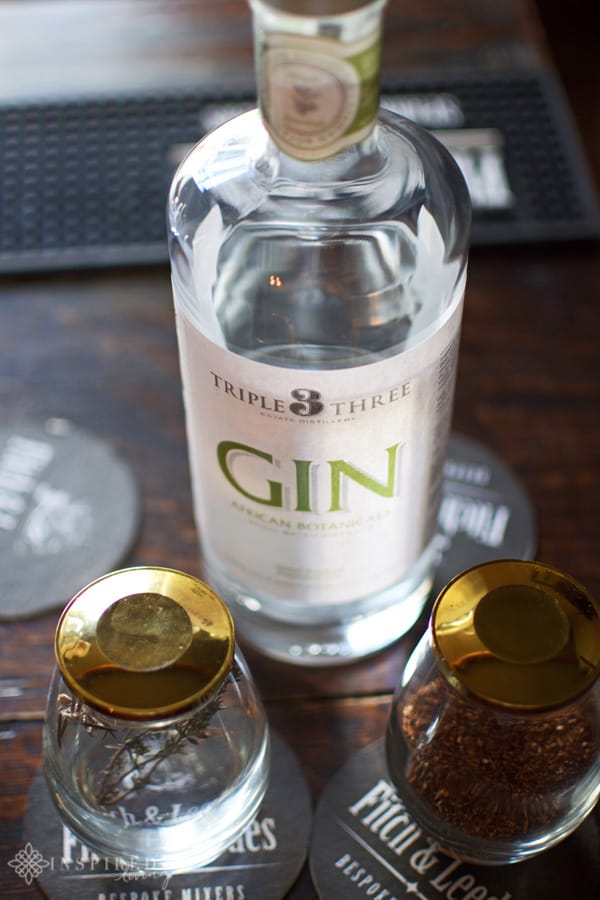 The African Botanicals Gin is infused with a blend of seven botanicals, including flora from the Western Cape. Liquorice, almonds, rooibos, juniper berries, coriander seed, buchu and galangal root, have been used to create a uniquely local infusion. I found the Botanicals Gin as wonderfully smooth as its counterparts; my favourite, however, is still the Citrus Infusion.
Conclusion
I have always enjoyed Gin, but as my palate has matured, it has become evident that the quality of the gin does matter! Triple Three Gin is a wonderful premium product, delivering a smooth mouth-feel, with fantastic flavour. As I mentioned it is our gin of choice at home, and we have also shared it with our friends, who were suitably impressed. If gin is your thing, I highly recommend you visit Blaauwklippen for a tasting. Triple Three Gin is available at Blaauwklippen and retails for R300 per bottle.
Contact Details & Location
Contact: via telephone +27 (0)21 880 0133. Location: Strand Road, R44 Stellenbosch, Stellenbosch, 7600
Disclaimer: We enjoyed our tasting as guests of Blaauwklippen and Stellenbosch Wine Routes. This is not a sponsored or paid post. All opinions, content and images are property of ©Inspired Living and/or Fiona Rossiter, unless otherwise stated. To see more read the full PR & Disclosure Policy below.