La Petite Ferme Restaurant has always been one of our favourite romantic venues for lunch in Franschhoek. I think this has a great deal to do with the incredible view! Grant and I celebrated our 20th wedding anniversary at the end of last year and what better choice for a celebratory lunch than this beautiful spot!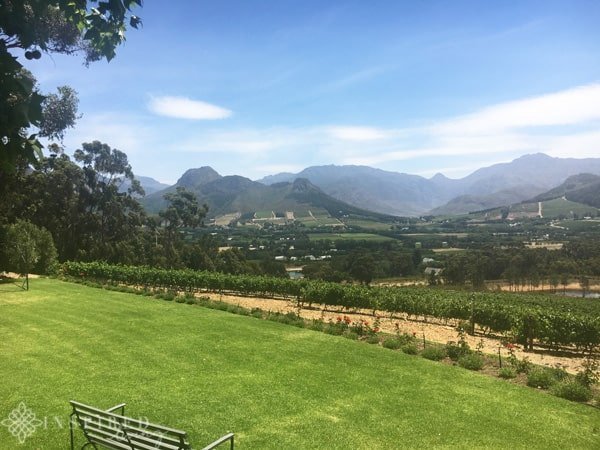 La Petite Ferme
La Petite Ferme arguably has one of the best positions in the Franschhoek Valley. As well as exceptional panoramic views, the estate is well-known for its premium boutique range of red and white wine. In addition to the restaurant and deli area, La Petite Ferme offers a variety of accommodation options with vineyard suites or luxuriously appointed rooms in its grand Manor House. It offers what I like to call a complete leisure experience.

The Restaurant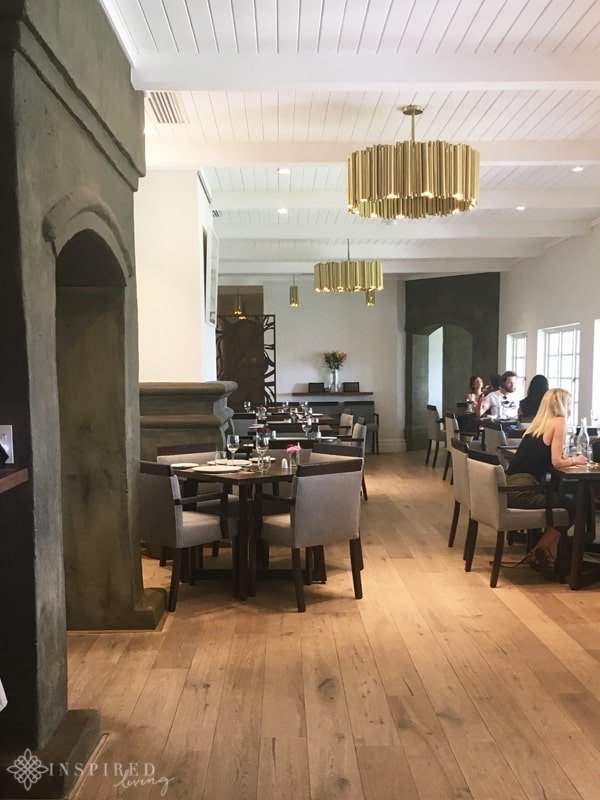 La Petite Ferme Restaurant recently underwent a makeover. It had been quite a while since our last visit and we both loved the gorgeous new look. Walls are a crisp white, contrasted by dark wood furnishings and glamorous gold light fittings. Recycled glassware and handcrafted crockery complement the elegant yet unfussy decor.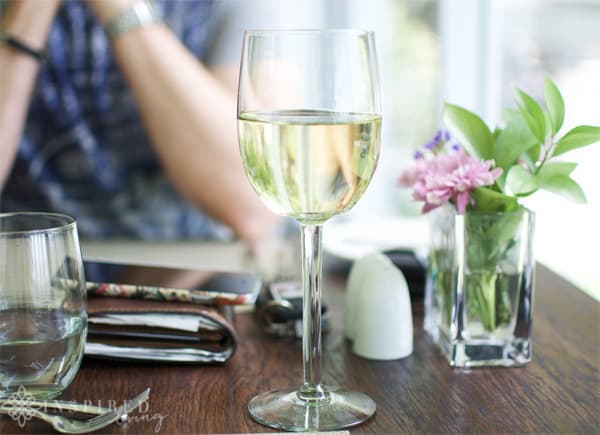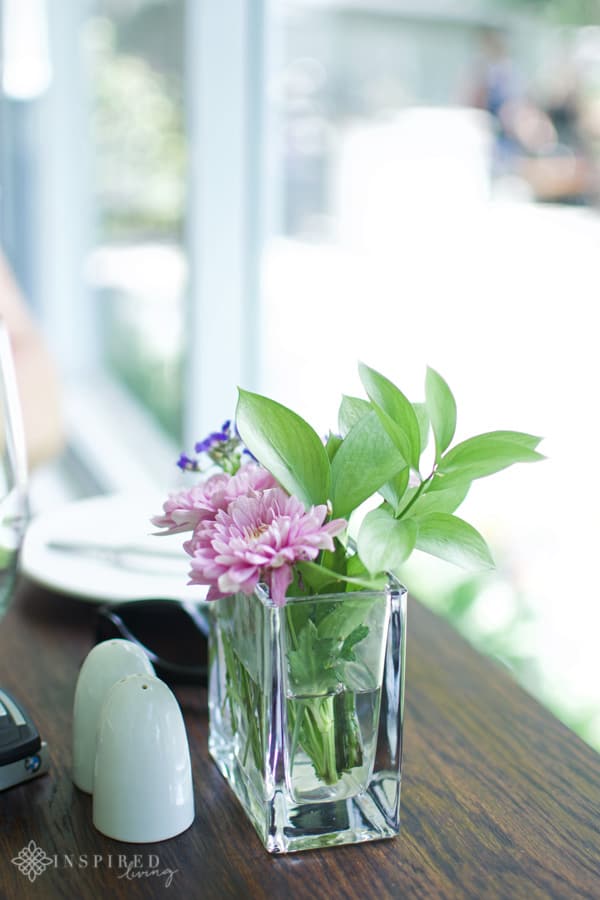 On the Menu
The new summer menu has a great balance of dishes, from small plates and light bites, to hearty mains and decadent desserts, all inspired by the season and paired with fine local wines.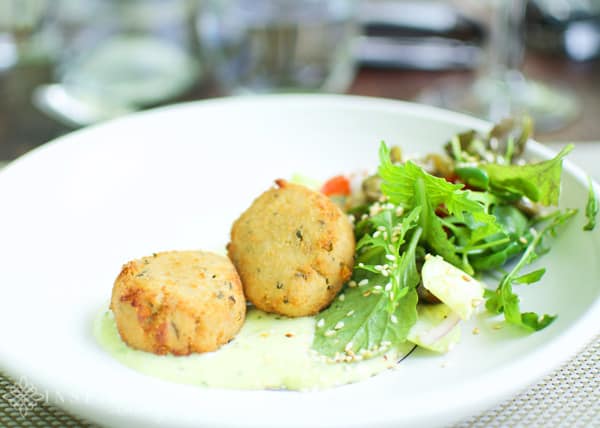 Both Grant and I felt like something quite light for starters so I opted for the Fish Cakes and Grant for the Rice Paper Wrap. Both dishes were delicious and the clean fresh flavours were perfect for a warm summer day. The crisp, citrusy La Petite Sauvignon Blanc complemented our starters beautifully.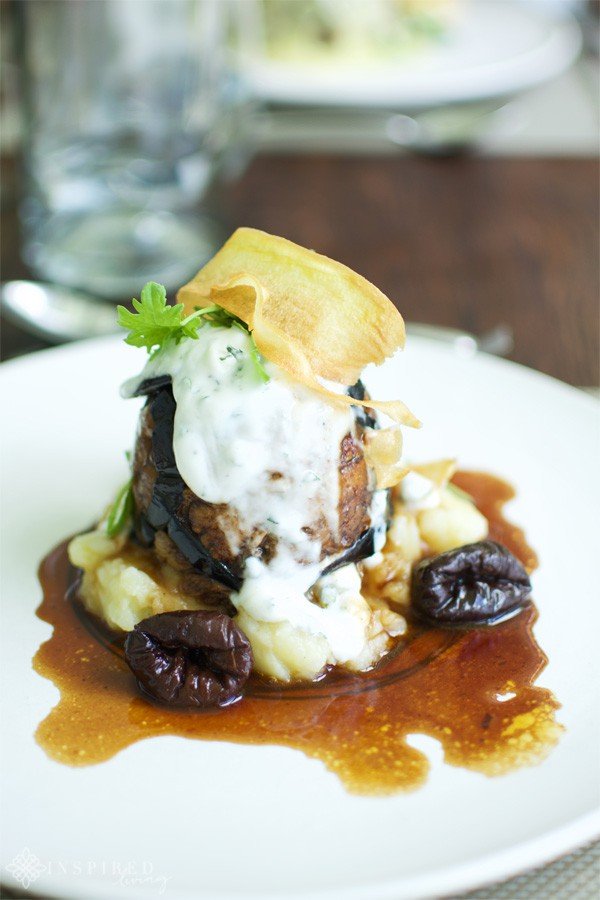 For mains I could not resist the Slow Roasted Aubergine Wrapped Lamb, which is a La Petite Ferme classic. Melt-in-the-mouth lamb, infused with Moroccan spice, is wrapped in roasted aubergine and served with garlic crushed potato. The dish is further complemented by sweet poached prunes and a rich red wine jus. Naturally I had to pair this dish with the La Petite Ferme Shiraz.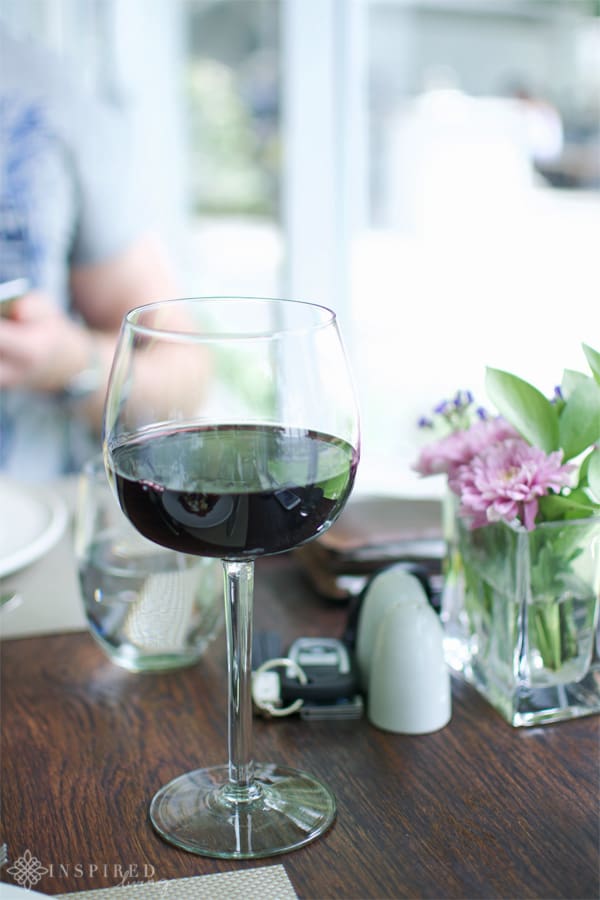 Grant had the Beef Fillet with pont neuf potato, pickled onion and a delicious garlic parsley hollandaise. The beef was perfectly cooked and the potatoes were to die for!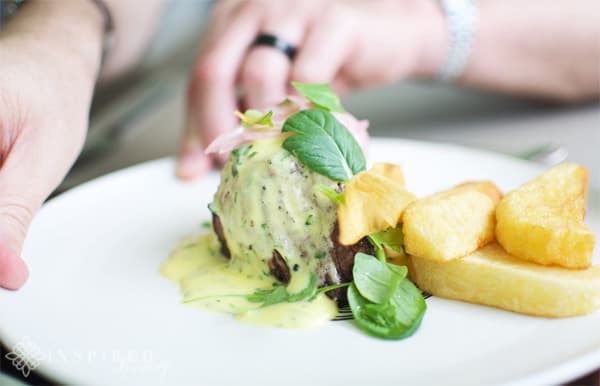 I am not a major dessert fan but when there is a Creme Brûlée on the menu it deserves a rating! The Tonka Bean and Brandy Creme Brûlée was heavenly, super smooth and creamy, served with seasonal berries and a spicy palmier. The perfect ending to a scrumptious meal.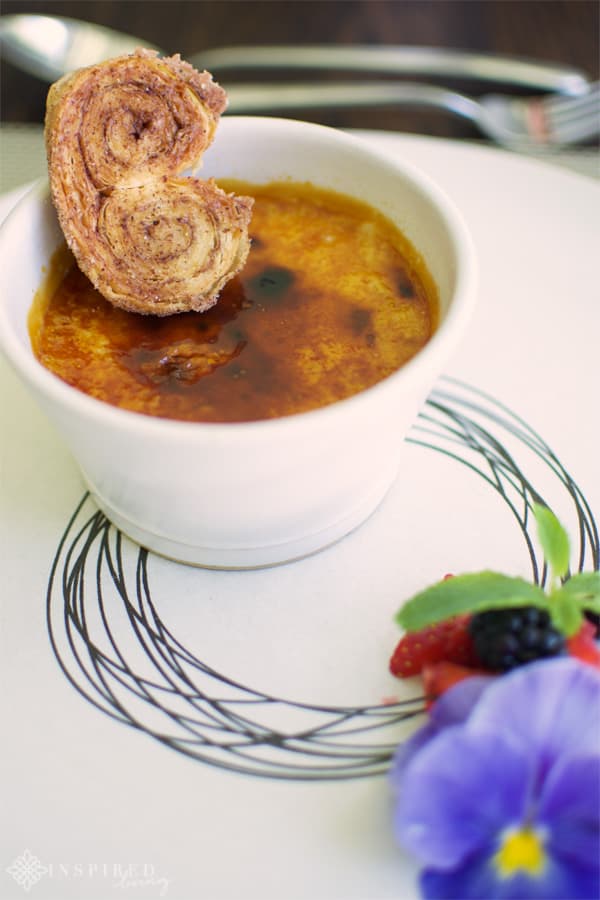 My Verdict
As I mentioned earlier, La Petite Ferme has always been a favourite, which was reconfirmed with this visit. The food was wonderful and the service attentive and engaging, not to forget their great wine. A leisurely stroll though the gardens after lunch, ended of the day beautifully. We will definitely be back soon, hopefully to spend the night!
Contact and Location
Contact via telephone +27 (0) 21 876 3016. Restaurant reservations: email – [email protected] or +27 (0) 21 876 3016. Location: Franschhoek Pass Road Franschhoek, 7690, South Africa.
Disclosure: We enjoyed lunch as a guests of La Petite Ferme. This is not a sponsored or paid post.