It is amazing how one's decor style evolves over time, especially when I think back to some of the cringe-worthy things I used to like! A recent decision to declutter, has found me moving towards a more paired down, minimalist home decor style. I am in the process of updating my living area, so I thought I would share some of my inspirations with you. These are a few of my favourite items from Superbalist, for my Summer Decor Update.

Summer Decor Update
As I mentioned, my current favourite decor style is minimalist, which tends to lean towards a more Scandinavian feel. Think shades of grey, black and crisp white, with wood and metal for texture and contrast. I do like the idea of adding a few pops of colours to a room. You can achieve this by adding soft furnishings such as scatter cushions and throws. This allows you to simply swop them out if you tire of the colours. It is also important to include some sort of natural element to your space. I love fresh flowers but a pot plant works equally well.
Form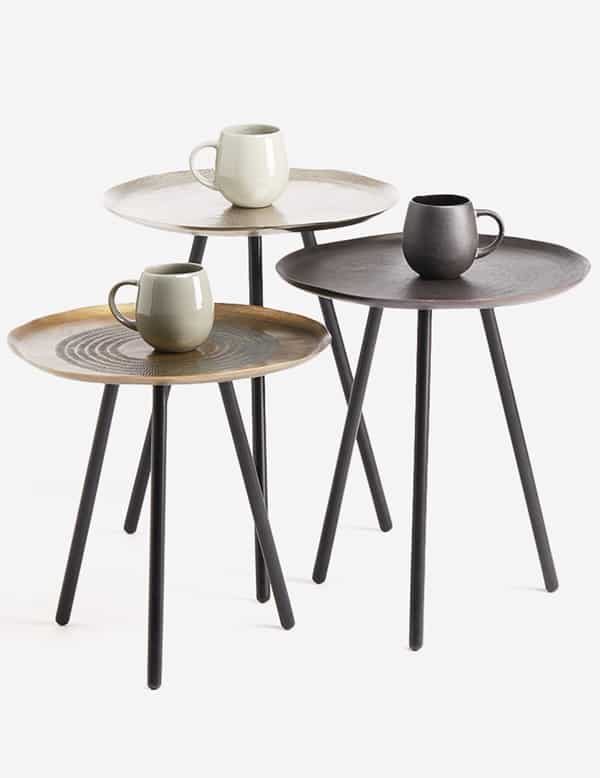 I am trying to move away from the more traditional style of furniture, in particular, I would like to update a few of our desks and tables. The pieces that have caught my attention are more unusual and will hopefully add some contrast and a sense of form to my space. These beautifully designed and rather quirky aluminium side tables are the perfect way to add an eclectic feel to any living space. Product details: Round table set of 3 by SIXTH FLOOR, R2999 from Superbalist.
Lighting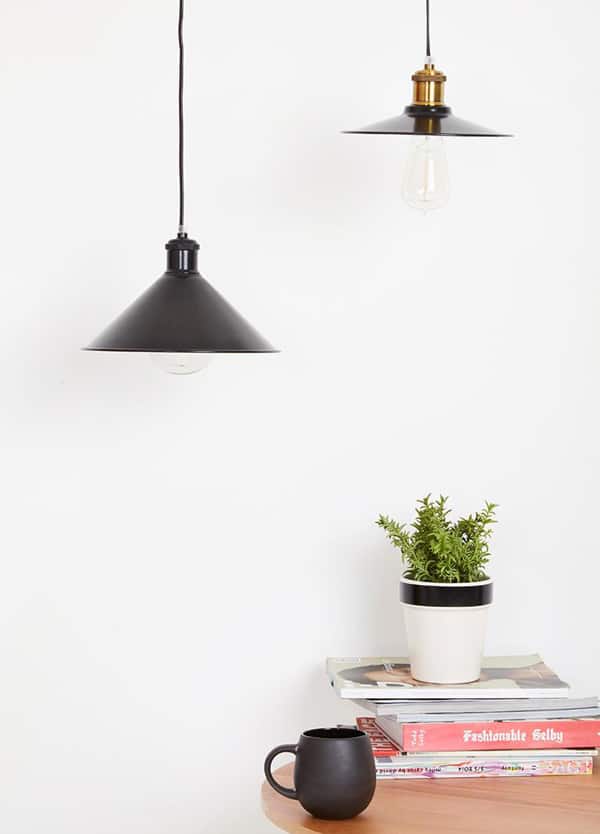 Lighting is an extremely important aspect of any space and it is definitely one of my favourite decor features. Using natural light is a winner but you do need to have other options to enhance the mood and ambience in a room. I also think that it is important to have a selection of different lighting styles. My current favourites are pendant lights. I love the look created with the black HK pendant lights above. Product Details: HK pendant, by SIXTH FLOOR R549 from Superbalist.
Colour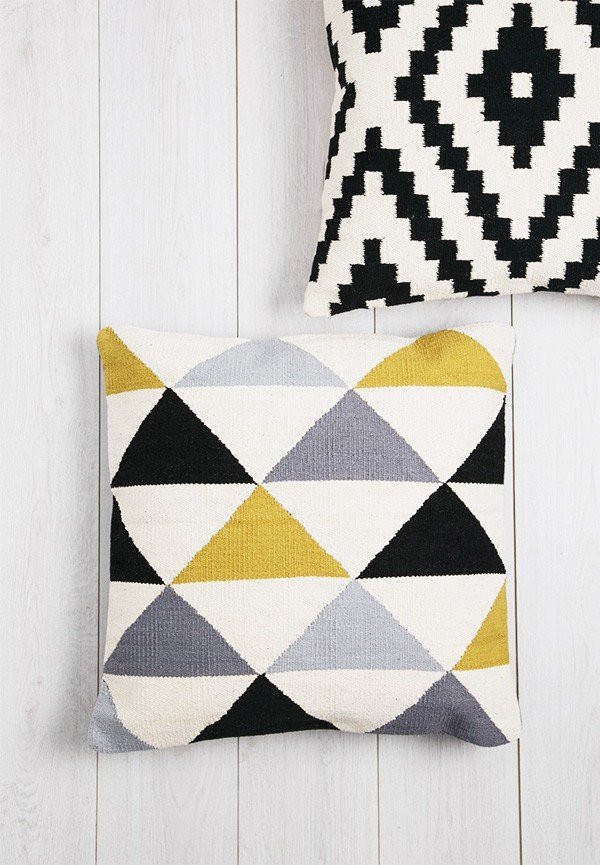 Although I really love the simplicity of using a neutral palette, I think it is vital to introduce a few splashes of colour. Add a touch of contemporary flair and colour to your space with scatter cushions, like the one seen above. Product details: Giza scatters, HERTEX FABRICS R699 from Superbalist.
Design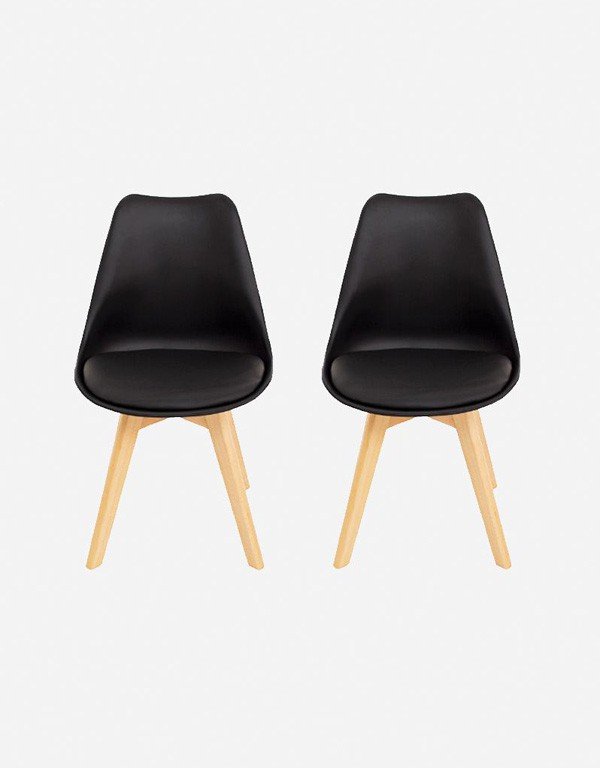 Seating is another way to bring funky design elements into your space. The design of the chairs above was inspired by the timeless Eames chair that first went into production in 1956. Product Details: Set of 2 Eames inspired chairs by ELEVEN PAST, R2899 from Superbalist.
Visual Interest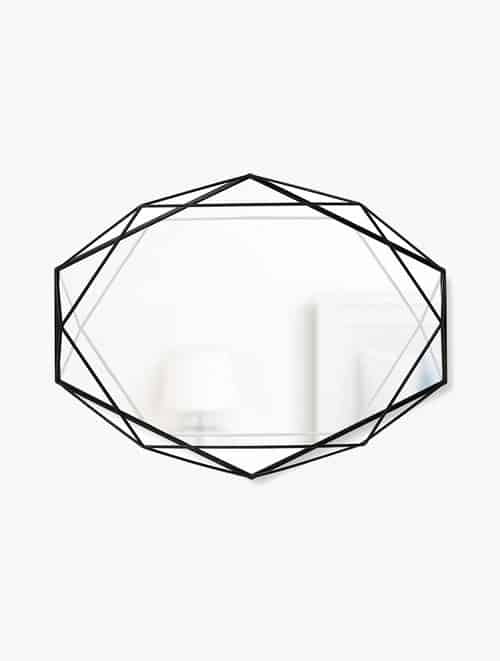 Last but not least, I think it is important to create points of visual interest in a room. There are many ways to do this – create a photo-wall or display art pieces. One of my favourites is to hang a contemporary style mirror. Product Details: Prisma mirror by UMBRA R1999 from Superbalist.
I hope you have enjoyed my Summer Decor Update and have been inspired to update your own interior spaces.
Disclosure: To see more read the full PR & Disclosure Policy below.
Images: Supplied