There is not usually much need to dress up for the weekday school run but I still like to look good. The thing is, weekday fashion should not require too much effort but deliver maximum effect. In essence Casual Fashion should be understated but you should still look groomed and well put together.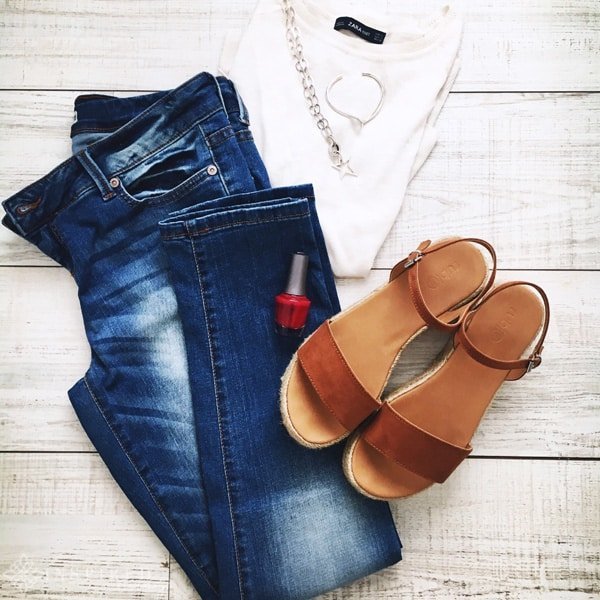 The Casual Fashion Edit
The most important thing with fashion, is to find your own unique style. Fashion trends are great but often they are not age appropriate or simply do not suit all body types. I do on occasion need to remind myself that I am not 20 anymore, and past wearing certain things but I am not dead yet either! So ultimately my advice is to dress your body – find the things that suit you and your lifestyle.
If you get the basics right and ensure you have the essential fashion items in your wardrobe, then you have a great base to work from. Items such as denim jeans in various shades, a selection of t-shirts and vests, as well as sweaters and jackets are all some of the casual wardrobe must-haves.
Denim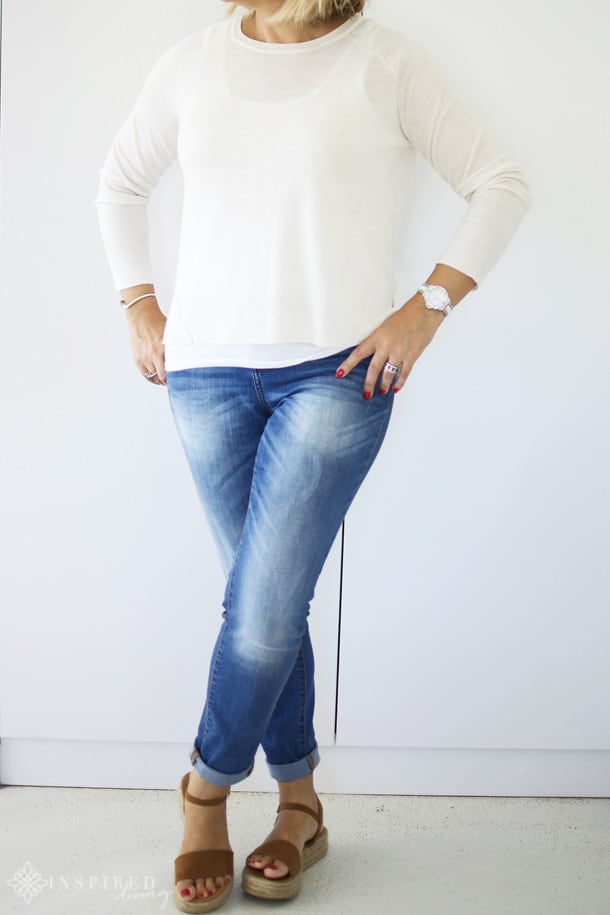 Denim is definitely one of my wardrobe staples! I am sure most women would agree that there is nothing better than a great fitting pair of jeans! After losing some weight recently I needed to find a few new pairs and I have fallen in love with the Woolworths Slim Fit Boyfriend jeans. They are super comfortable but still look great and are a near perfect fit. For a more casual daytime look I wear them with a turn up, sandals and a white vest or T-shirt, and add a light-weight sweater for cooler days. At night I simply add a pair of high wedges and a sexy top and bomber or leather jacket.
I am Wearing
Slim Fit Boyfriend Jeans -Woolworths, White Vest – Cotton On, Cream Sweater – Zara, Wedge Sandals – Cotton On.
Disclosure: This is not a sponsored or paid post.