You may, or may not have noticed that I have become slightly obsessed with the colour grey, from the lightest to very darkest shade! When Prominent Paints approached me about taking part in their 50 Shades Darker Campaign, it was easy to say yes.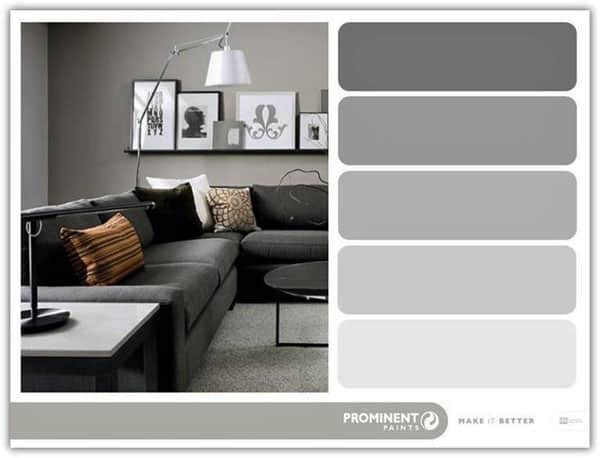 Shades of Grey from Prominent Paints
My task was to use the colour grey to makeover a space in my home. As I was giving my guest bathroom a makeover, I thought that it would be the perfect project.
One of the things I have realised with any home makeover big or small is that a coat of paint can have a fantastic effect in a room, with not much cost. Naturally, all the added extras complete the look, but those do not need to cost the earth either. In the next few posts, I hope to share how you can achieve amazing things in your home with a relatively small budget.
Choosing Paint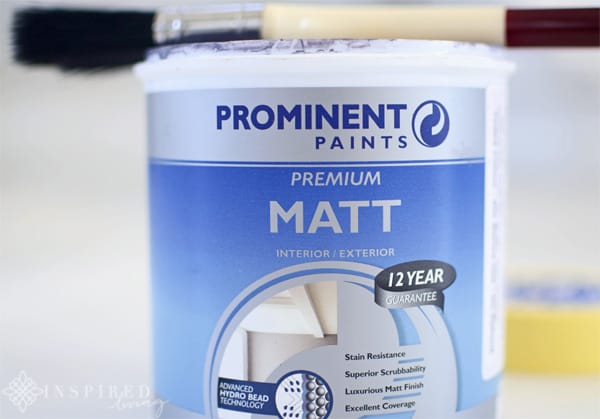 It is vital to have an idea of what effect you would like to achieve before you decide on what product to buy. For interior surfaces, I prefer a Matt finish, which must also be washable. It is a personal choice, but one of the facts to consider is how much traffic the area gets before selecting the finish. In-other-words, if you have kids choose a washable surface.
When deciding on a shade, it is always important to think about the size of the room, as well as the amount of natural light it gets. The space I had to work with was small, but I wanted to use quite a dark shade of grey. I decided to create a dark grey feature wall and keep the rest of the area and fittings white. The contrast should create a dramatic effect, which is what I was trying to achieve.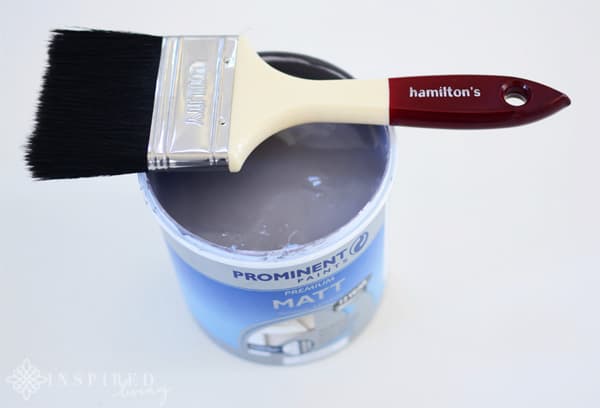 The colour I chose is not one of their standard shades, but Prominent Paints were happy to make it up for me. As I mentioned, I was looking for quite a dark shade, and the one I ended up settling on is Slate Stone. It has a cool undertone, which in certain light looks almost blue.
Preparation Tips
Before you start painting decide whether you need to use a primer? There is usually no need for a primer; unless you're painting a lighter colour over a darker one, if the walls are poorly stained or if there is an uneven surface from replastering.
Clean the walls, as well as the ceiling to remove any dust.
Apply masking tape to areas you are not painting.
Put down drop cloths to prevent paint from splattering on the floor.
Before and After
The guest bathroom was a complete mishmash of things, which I have lived with since we moved in. I wanted to create a bit of drama, without it being too loud, which is why I opted for the classic combination of grey and white.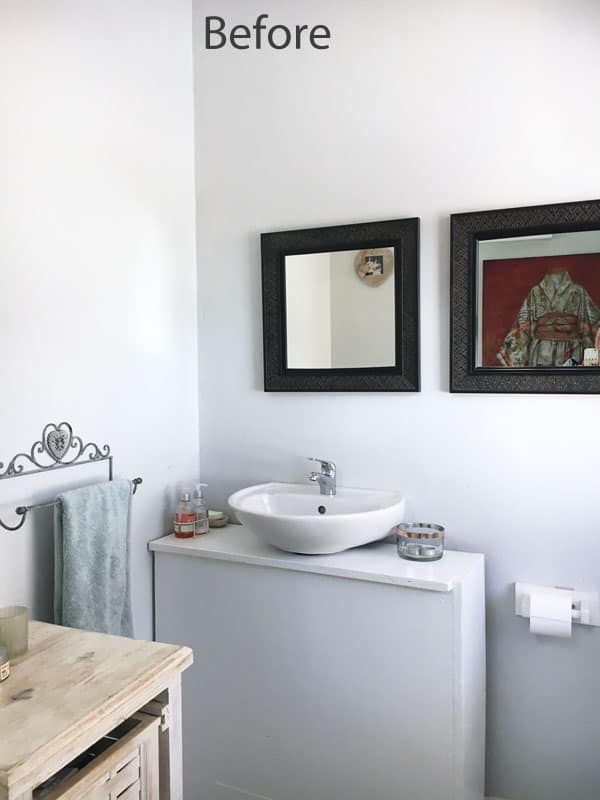 I decided to use the dark grey on the approach wall as you enter the bathroom, to create maximum impact. My idea was then to paint the remaining walls and ceiling white or if you prefer you could use a lighter shade of grey.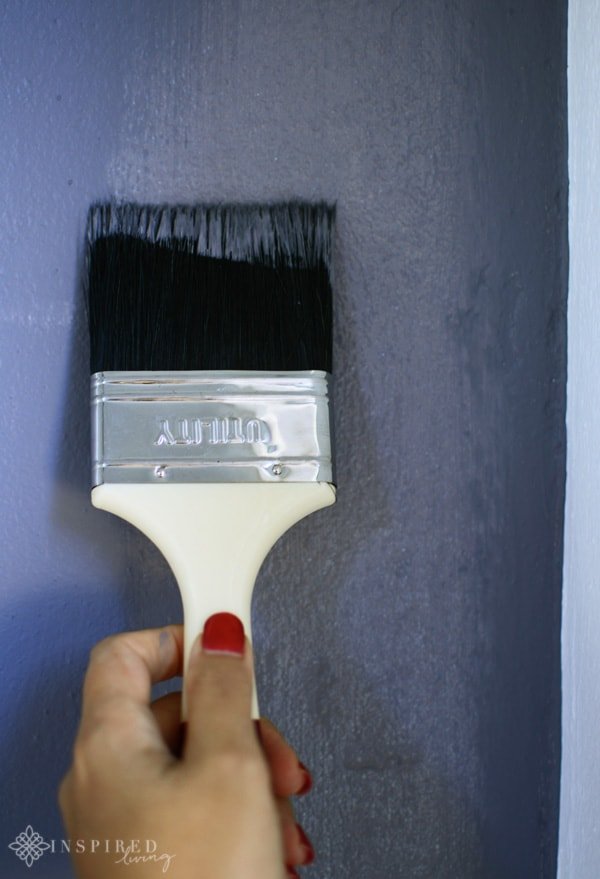 I do not think that the photos I have taken of the room do it justice, but I am thrilled with the result! There are still a few minor items I need to source to complete it, but overall I am happy with the room. What do you think?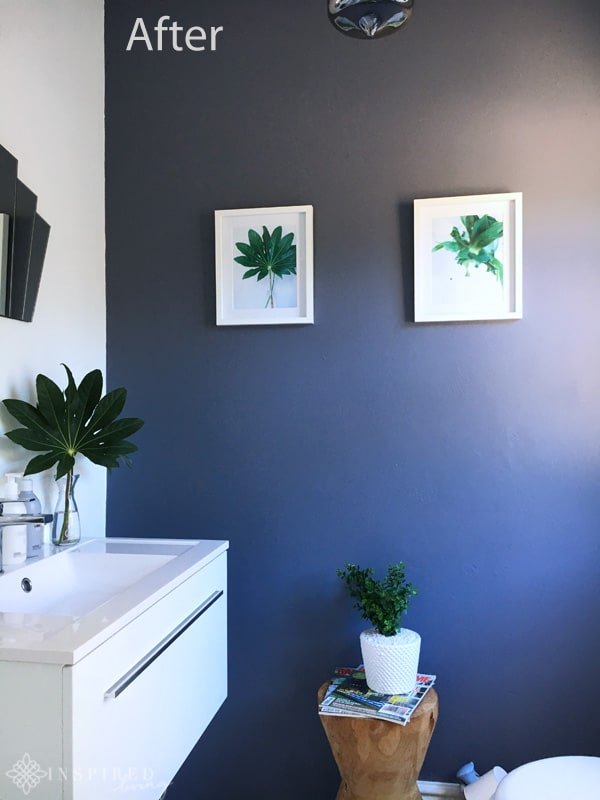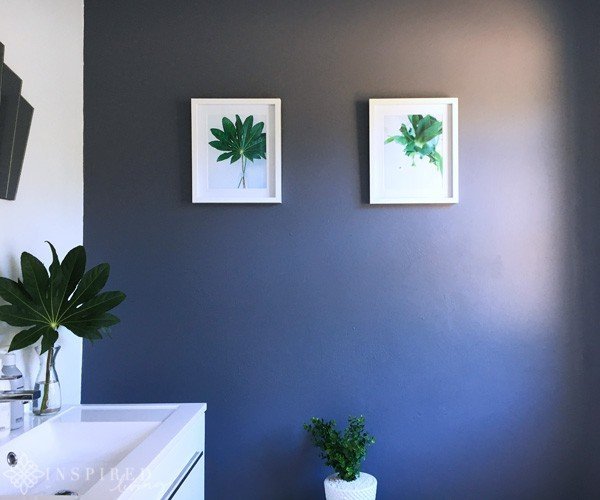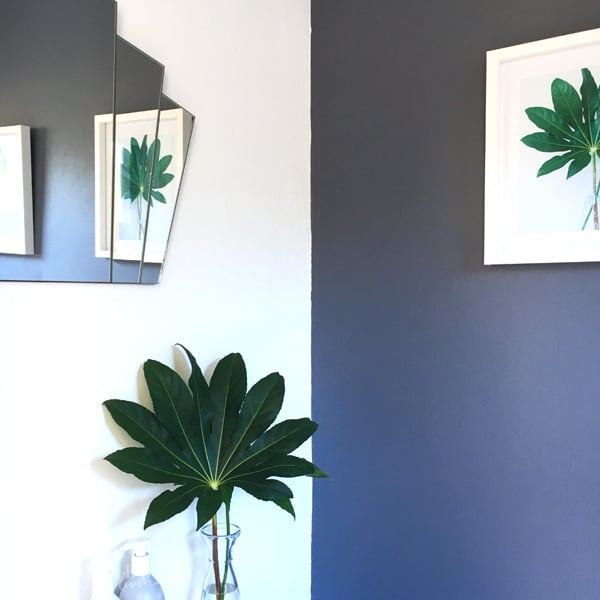 Conclusion
In the next few posts, I will share more about the bathroom makeover, and more specifically my tips on how to find decor items that do not break the bank. I will also share how to get creative and make decor items much like the photographic prints I made for the bathroom.
Disclosure: I received product from Prominent Paints, with the view to share my experience and reviews on said product/s, on Inspired Living and any relevant social media platforms. All opinions and images in this article belong solely to Inspired Living unless otherwise stated.