Winter is not my favourite season, mostly because I truly dislike being cold! One positive I have found, however, is Winter Fashion. Warm jackets and coats, scarves and stylish boots, almost make the cold grey weather bearable. Naturally, every look requires accessories, so I thought I would share some inspiration featuring my new Daniel Wellington watch. 
 
 Classy Glasgow Daniel Wellington
This winter I have been gravitating towards shades of blue, mostly Navy and denim, with accents of burgundy, grey and beige. I am leaning towards shades of brown or grey for boots and shoes.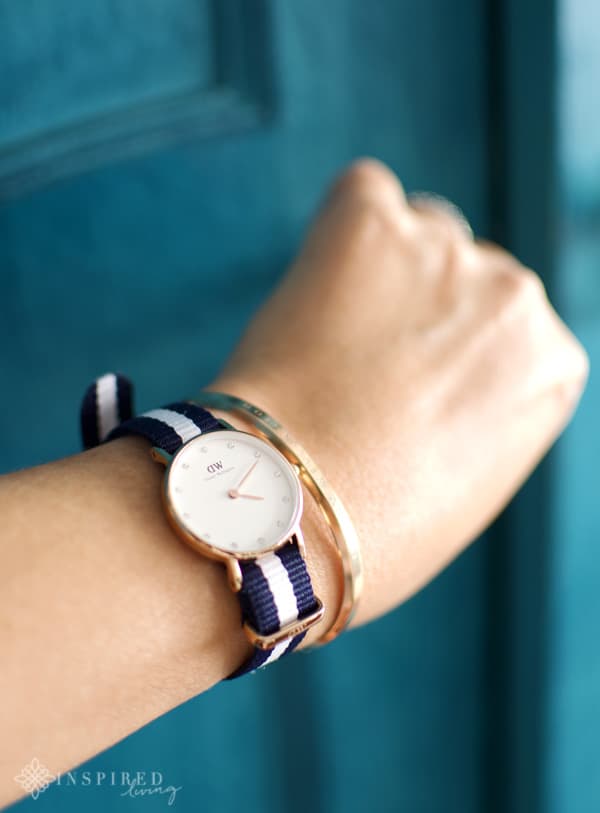 When selecting my new Daniel Wellington watch, I wanted it to be slightly different from the watches I already have, so I decided on a material watch band. In keeping with my winter colour palette, I went with a navy and white Glasgow watch band. The case is rose gold and the face white. I also decided to go for a 26mm watch this time, as I was looking for something more petite.
This is the most minimalistic collection of watches by DW. The slim dial, flawless band, simple design and exclusive Swarovski crystals makes it a timepiece that oozes classy femininity. ~ DW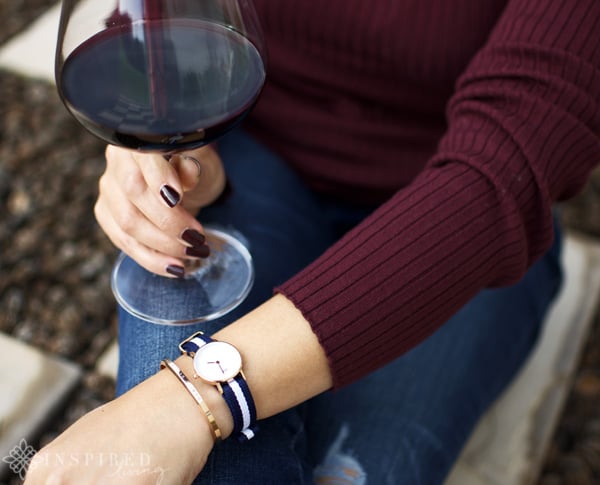 Along with my new watch, I received a beautiful rose gold DW cuff, which I have worn it non-stop since I got it.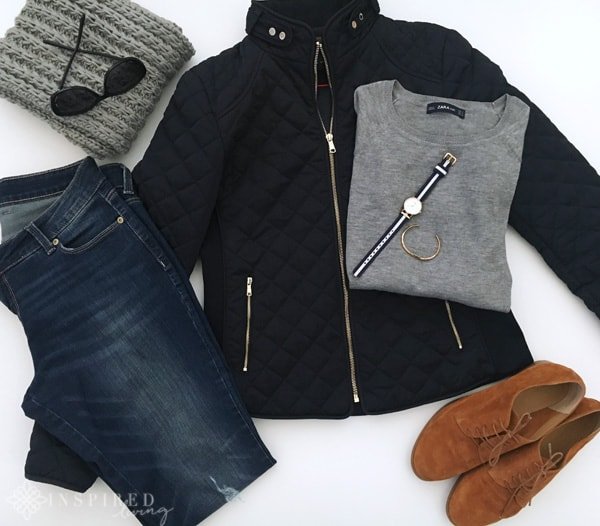 Most of my winter jackets and coats are items that I have had for a while. They are classic pieces, that won't date and more importantly, are good quality. One of my favourite winter jackets is the navy Zara jackets seen above. I have seen quite a few similar jackets at a few different clothing outlets in Cape Town.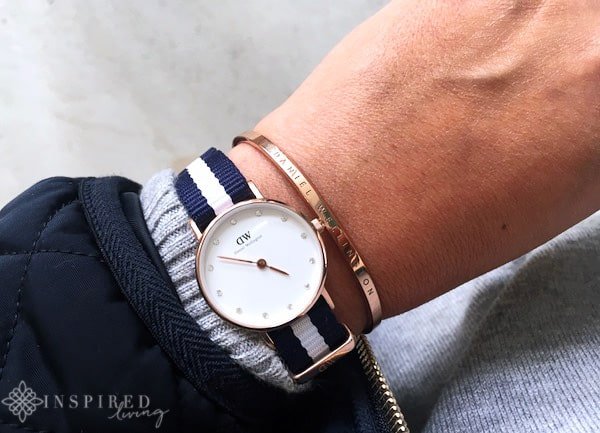 My new Classy Glasgow DW watch has proven to be the perfect accessory to compliment my winter wardrobe, and I am having lots of fun wearing it. The elegant style is ideal for a smart casual during the day or a stylish evening look. DW watch bands are interchangeable which means I could opt for a black leather strap for an even smarter evening look.
Contact Details
You can purchase your watch directly from the Daniel Wellington Website, who offer free shipping worldwide, with UPS Delivery and Standard Post. Use my exclusive discount code "INSPIRED", it gets you 15% off a DW watch of your choice. Alternatively by DW watches online from Watchfinder.co.za.
Items Featured: Top Image: Jeans – Woolworths, Burgundy Polo Neck – Woolworths. Second Image: Navy Jacket – Zara, Jeans – Woolworths, Grey Sweater – Zara, Grey Snood – Woolworths, Black Sunglasses – Slaughter and Fox.
Disclosure
I was sent the DW Watch and Classic Cuff for review purposes. The post does not contain sponsored or paid content. All opinions, content, and images are the property of Inspired Living or Fiona Rossiter unless otherwise stated. To see more, read the full PR & Disclosure Policy below.
Images: ©Inspired Living