Mother's Day is all about spoiling one of the most special people in your life. My perfect Mother's Day would be a day and night away, incorporating all the things I love to do. Who could say no to a wonderfully relaxing Mother's Day in Franschhoek?

Mother's Day in Franschhoek
Choosing a destination for a Mother's Day getaway was quite simple. I love the Franschhoek Valley, and most importantly it offers all the things I like to do. For me, delicious food, fantastic wine, great coffee, chocolate tasting, pampering and not to forget luxury accommodation, are but a few of the things that keep drawing me back there.
Top Things To Do
I thought I would explore a few of The Top Things To Do for Mother's Day in Franschhoek. These undoubtedly include scrumptious meals, lots of wine and naturally a bit of pamper time. Be warned though you should probably refrain from eating for at least 24 hours beforehand!
Lunch in Franschhoek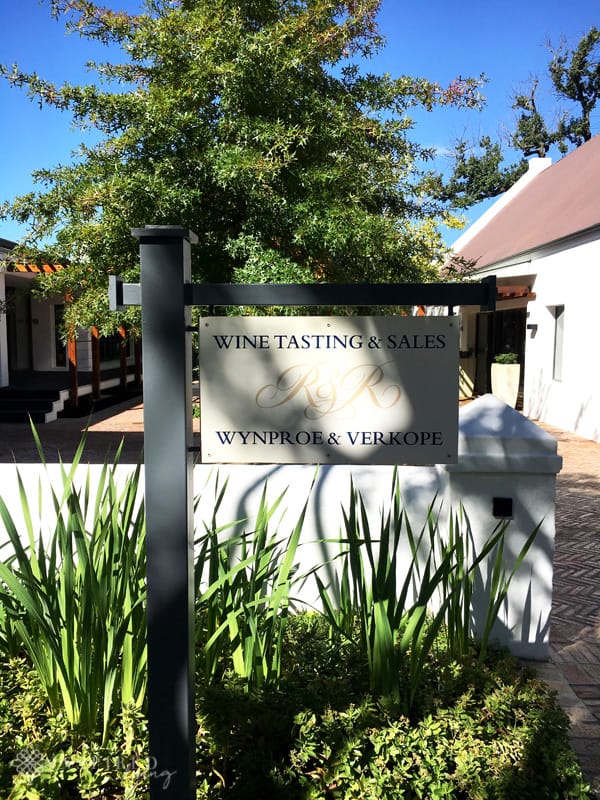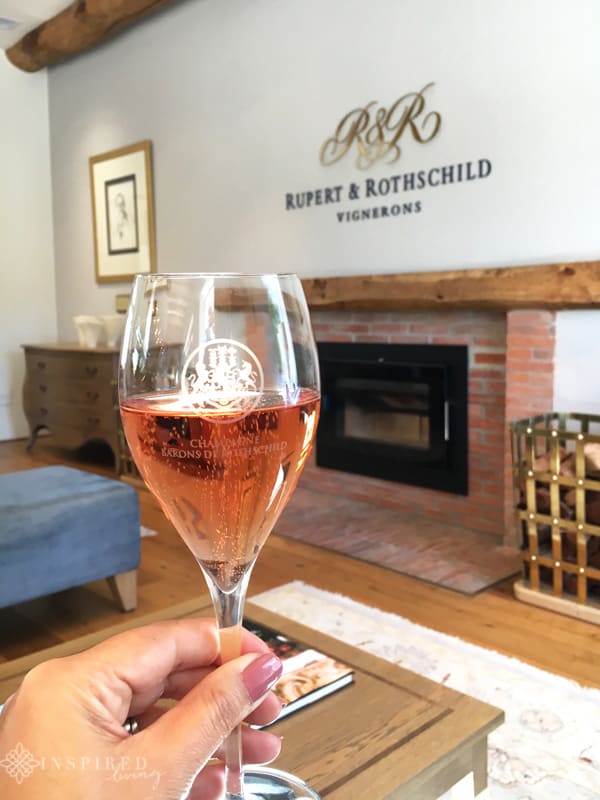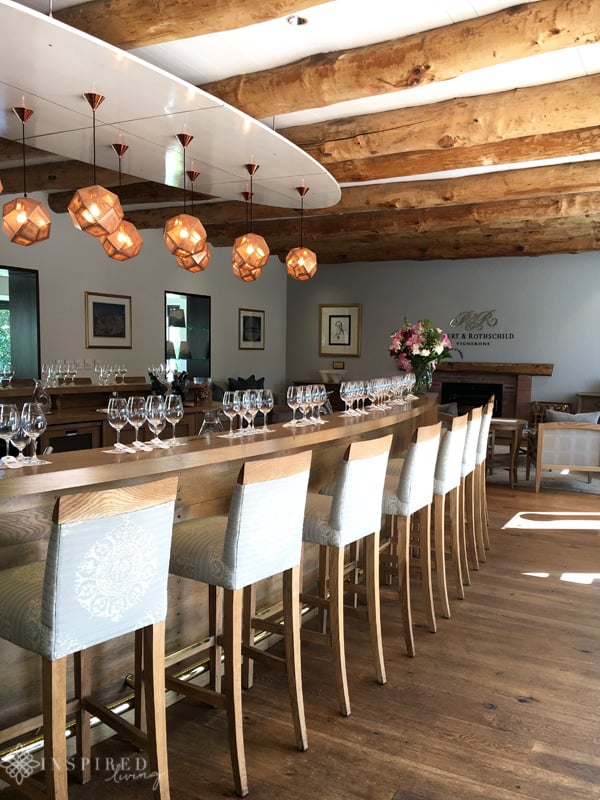 My perfect Mother's Day in Franschhoek would start with a lovely lunch in a beautiful setting; something easily achieved in the Valley. You cannot go wrong with booking a meal at the Rupert & Rothschild Restaurant.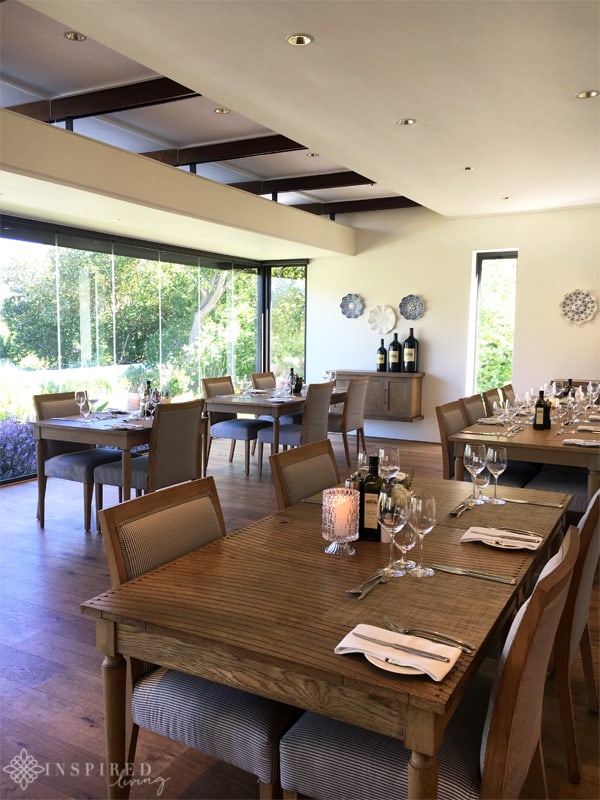 The tranquil setting offers stunning views of the vineyards, as well as the spectacular Simonsberg mountain. Head Chef, Anwar Abdullatief and the culinary team, create unique and flavoursome dishes, using the best local produce and time-honoured cooking techniques.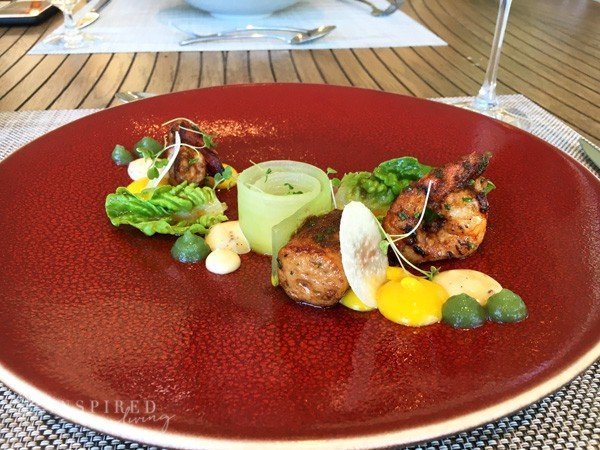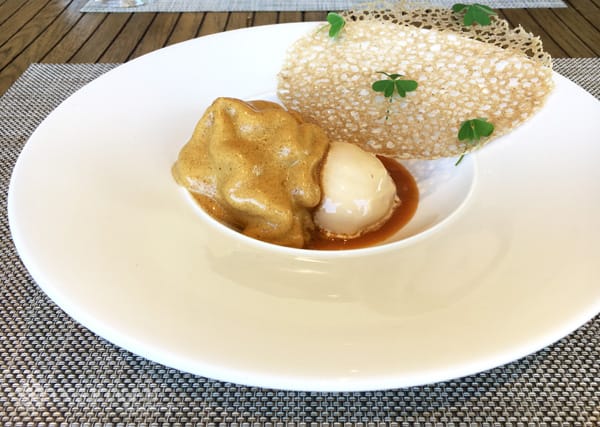 Other recommendations for Mother's Day lunch include Cosecha Restaurant, Haute Cabriere and for the best views, as well as delicious food and wine, La Petite Ferme.
Pampering Spa Treatment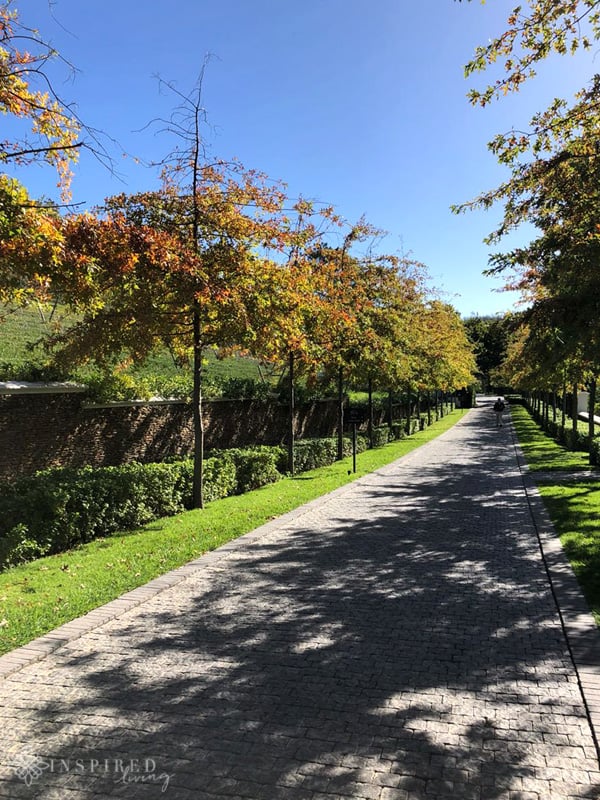 It is becoming increasingly difficult to find the time to book a spa treatment in my day-to-day schedule, making Mother's Day the perfect excuse to indulge in, much needed, pamper time. I spend hours sitting in front of my computer, so my favourite treatment, besides for a facial, is a back and neck massage. If you are looking for a spa to book a relaxing treatment in a gorgeous setting, then The Spa at Leeu Estates ticks all the right boxes.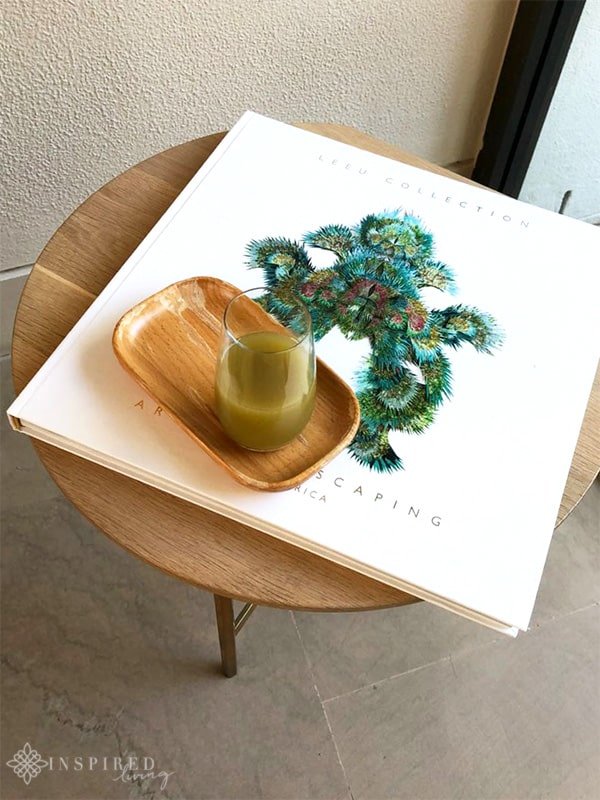 Leeu Spa is a wellness sanctuary, which offers authentic massages and holistic treatments, inspired by Africa's rich heritage and traditional rituals. The spa uses Premium organic products from the innovative Almora, Esse and TheraNaka™ ranges. Leeu Spa also offers a variety of treatments for children, aged six to twelve years.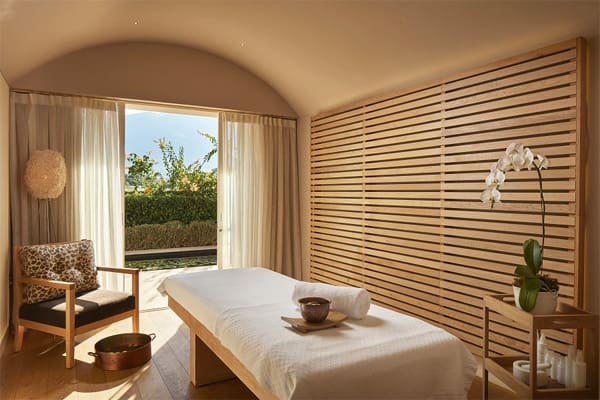 Facilities include three treatment rooms, comprising one couples suite, a hair and nail salon, as well as his and hers changing and steam rooms. Guests at the spa can also make use of the plunge pool, overlooking a tranquil lily pond, or the 15-metre infinity swimming pool.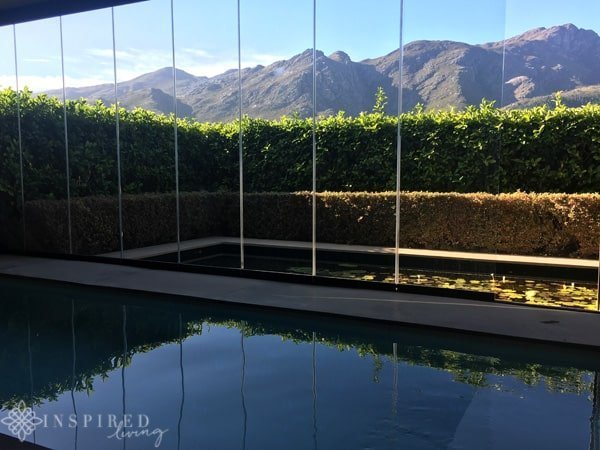 Additional spas on my list of recommendations include Camelot Spa at Le Franschhoek, The Spa at La Residence and the Spa at Babylonstoren.
Chocolate & Ice Cream Tasting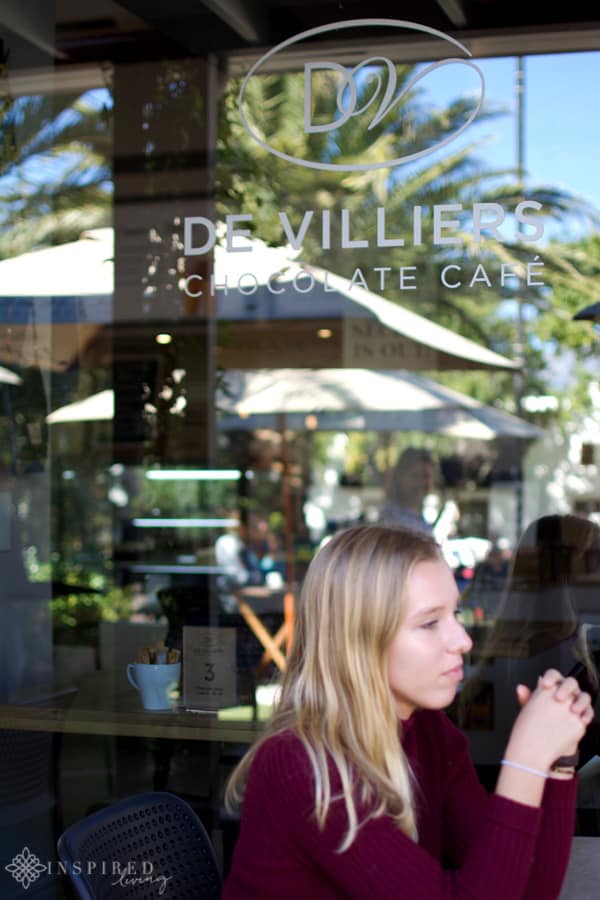 No Mother's Day experience is complete without a few sweet treats, and I could not think of a better place to experience this than De Villiers Chocolate Cafe. Not only were they the first 'Bean to Bar' artisanal chocolate maker in South Africa but they are also one of the county's only producers of premium artisanal chocolate.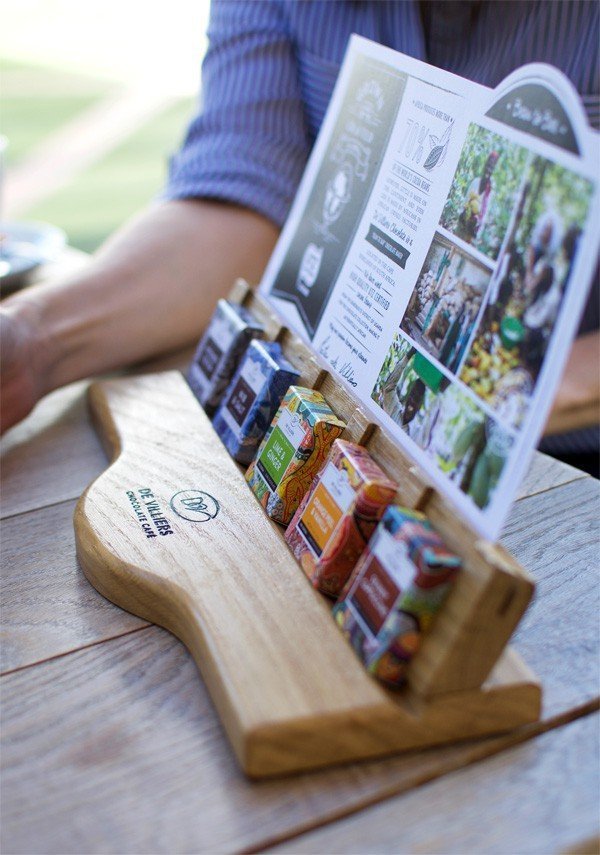 For chocolate lovers, a Self-Tutored Chocolate Tasting is a perfect opportunity to sample chocolates from any of their three collections. These include Single Origin, for the dark chocolate lover, which is my favourite. Then there is the African Collection, which is mostly dark, flavoured chocolates, all made from Ugandan beans. Lastly, for those with a sweet tooth, the Treats Collection, which includes primarily, flavoured milk chocolates.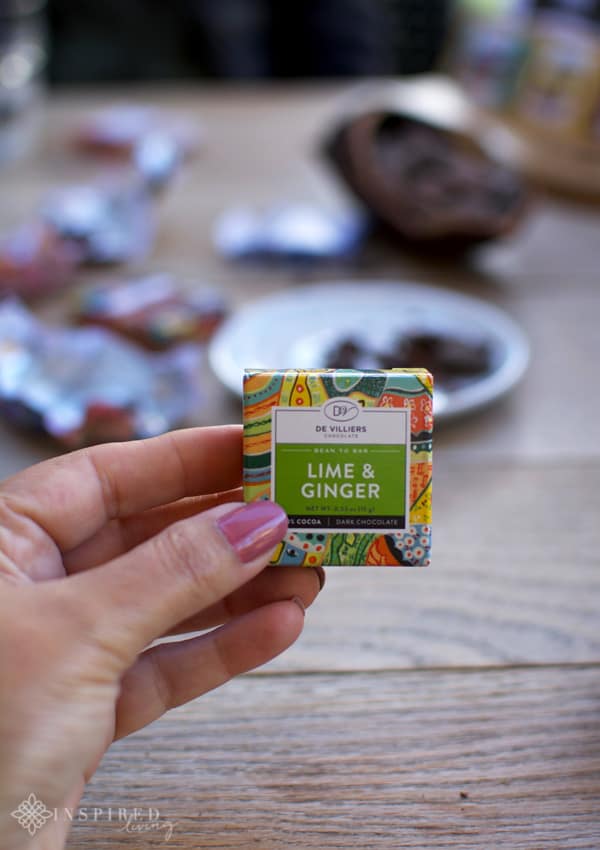 If that is not enough decadence for you, then I highly recommend a signature Ice Cream or Sorbet Tasting. Pick any five flavours from the selection of more than 15 to taste. Round it all off with a coffee, made from your choice of Single Origin beans. There is a daily selection of 3 origins available, which may include Brazilian, Guatemalan, Kenyan, Costa Rican, Ugandan and Colombian. You can also opt for the Coffee Tasting if you would like to try a selection of coffees.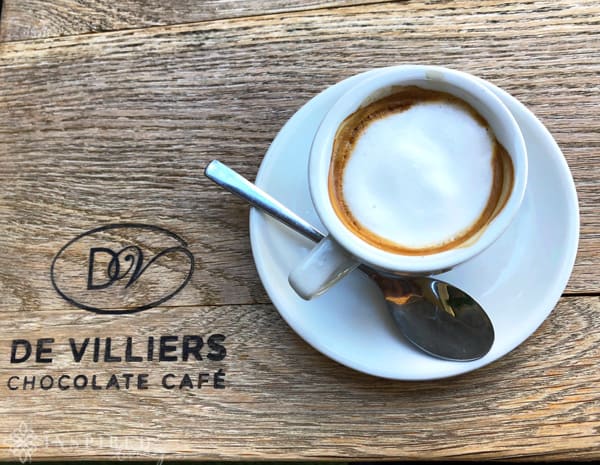 Fine Dining Dinner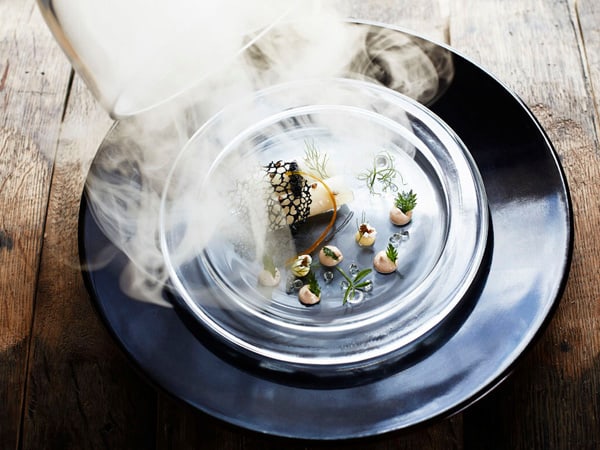 Naturally, a Franschhoek experience would not be complete without a fine dining dinner, especially when Franschhoek is arguably the culinary capital of South Africa! There are a host of fabulous restaurants to choose from, but high on my list is a new favourite Le Coin Français. Chef Darren Badenhorst combines cutting-edge techniques, with time-tested French Cuisine.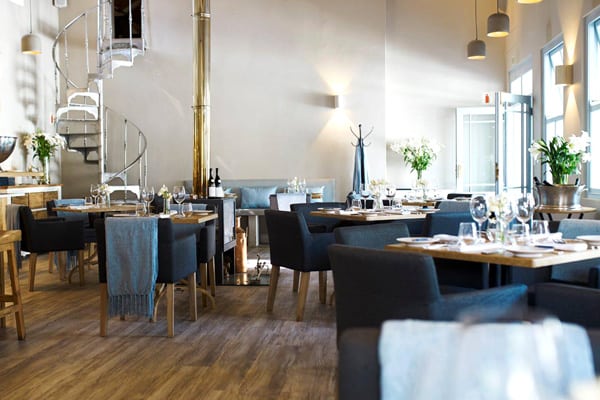 The restaurant decor is modern, with textures of wood and hues of grey and blue, as well as a beautiful stainless steel spiral staircase. The overall feel is both inviting and elegant. Diners have a view of the open plan kitchen, allowing for a bit of "dinner theatre".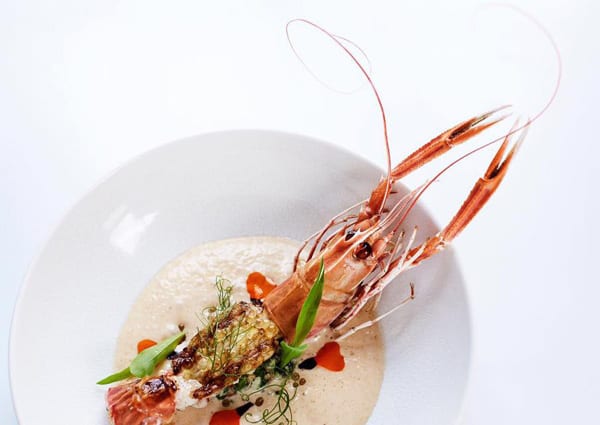 You will enjoy some of the most delicious flavour combinations at Le Coin Français. A clever use of both visual and textural elements create a sensory experience you will remember for some time to come.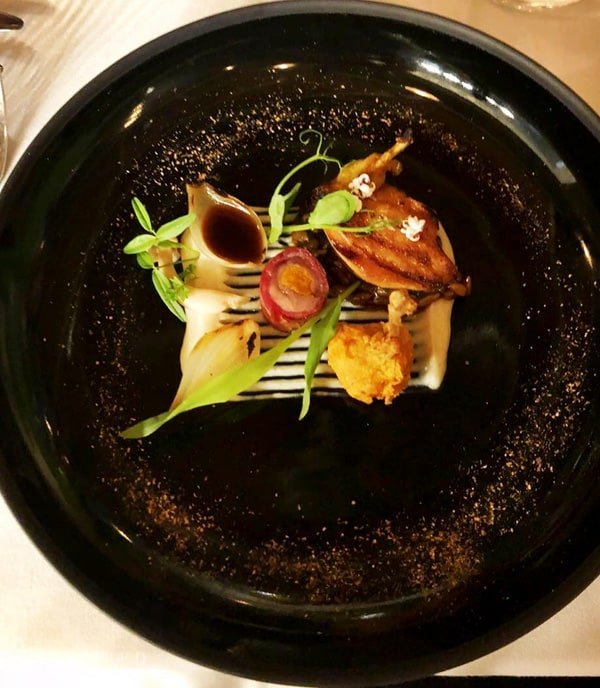 The carefully selected, locally themed wine list, further enhances the culinary journey, as well as showcasing the best local wines. There is also a French sommeliers selection on offer.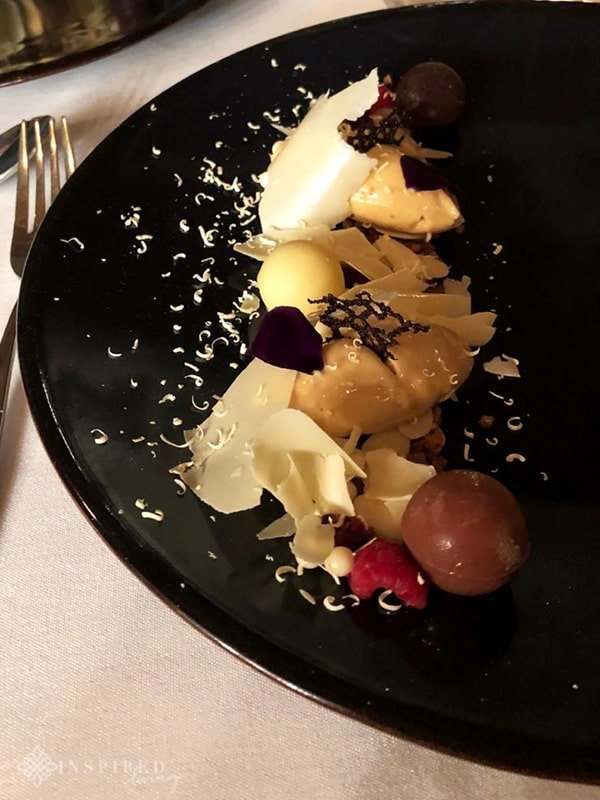 Additional, excellent dining options include Ryans Kitchen, The Kitchen at Maison, Foilage and Marigold, for fantastic Indian dishes.
Lovely Accommodation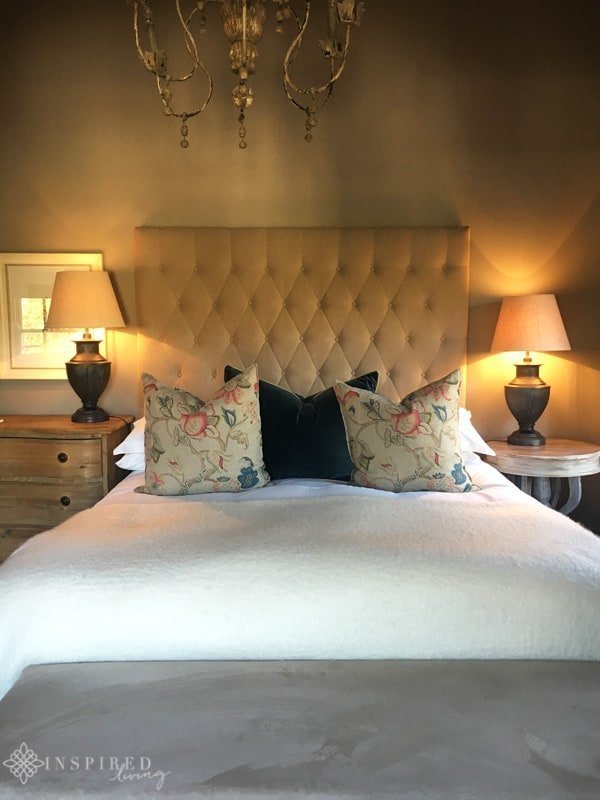 Last but certainly not least, is booking accommodation for the night. The accommodation options in Franschhoek are endless, from budget self-catering to five-star luxury, so there is something for everyone's budget and taste. Although I love staying in a vineyard setting, the convenience of staying in town usually wins. A recent discovery is Avondrood, a four-star Luxury Guest House, which is within walking distance of the town centre.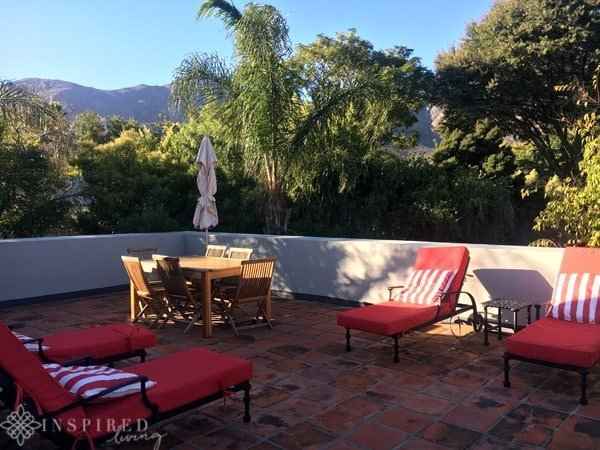 Choose from eight large suites, all elegantly decorated with individual themes and character. If you are taking the family, then the two-bedroom Family Suite is a perfect choice. It comes complete with a private patio, including sun loungers, umbrellas and an outdoor table with seating. There is a wood fireplace, which is great for colder months. The family suite facilities include a spacious bathroom, main bedroom with an extra length, king size bed and a second bedroom with twin beds.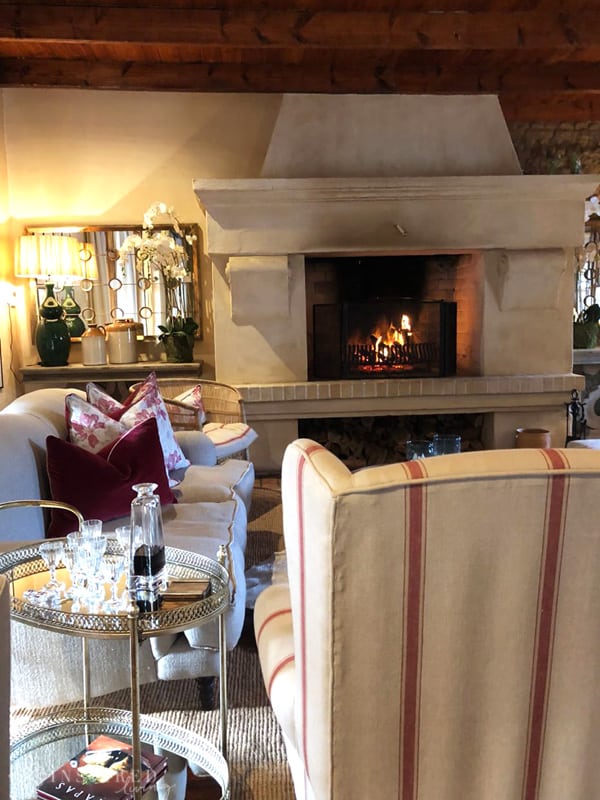 Facilities at Avondrood include a spacious guest lounge with wood fireplace; a perfect spot to sit and relax, with a book, and a glass of wine. There is also a fully stocked honesty bar, where you can enjoy a drink and watch sport on the big screen TV. The lush garden has sun-umbrellas and loungers, as well as a large saltwater swimming pool and a jacuzzi.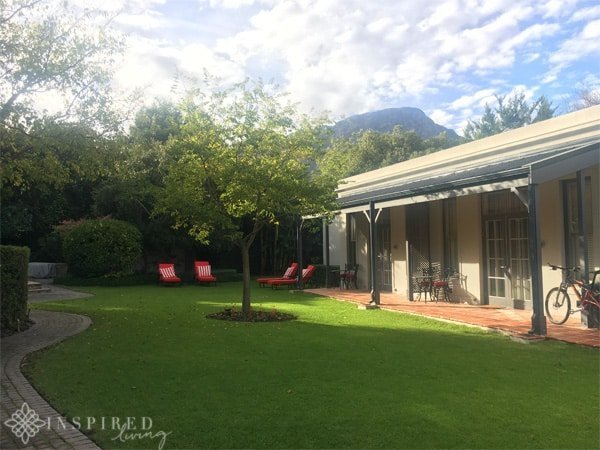 Other great options for family accommodation in Franschhoek include Boschendal, The Villas at Le Franschhoek, Mont d'Or, Fransvliet and the Ivy Apartments.
Enjoy Mother's Day in Franschhoek
I hope you have enjoyed my recommendations of Top Things to do in Franschhoek for Mother's Day. If you have, please consider sharing this post with others – just click the share buttons below.
Image Source: All images are the property of ©Inspired Living and Fiona Rossiter, except for Leeu Collection Spa Interior and Le Coin Français Food and Interior images.
Disclosure
The post does not contain sponsored or paid content. However, meals, wine tasting, spa treatments and accommodation, were complimentary. All opinions, content, and images are the property of Inspired Living or Fiona Rossiter unless otherwise stated. To see more, read the full PR & Disclosure Policy below.