Queenstown is one of New Zealand's most stunning travel destinations. The town sits on the shores of Lake Wakatipu and has a breathtaking backdrop of the dramatic Southern Alps. The resort town itself contains dozens of lively bars, eateries and various styles of accommodation. The buzzing atmosphere throughout the place is something quite special. Written by: Sofia Lockett
Queenstown Top Things To Do

Image from: Wikimedia Commons
Aside from its natural beauty, Queenstown is best known for its adventurous activities. If you're planning a trip to the region, you'll definitely be spoilt for choice of things to do. There are exciting things to do to suit every type of traveller – whether you seek pure relaxation or an action-packed vacation. This travel guide will help you discover all the best activities, places to eat and places to stay on your trip.
Places to Eat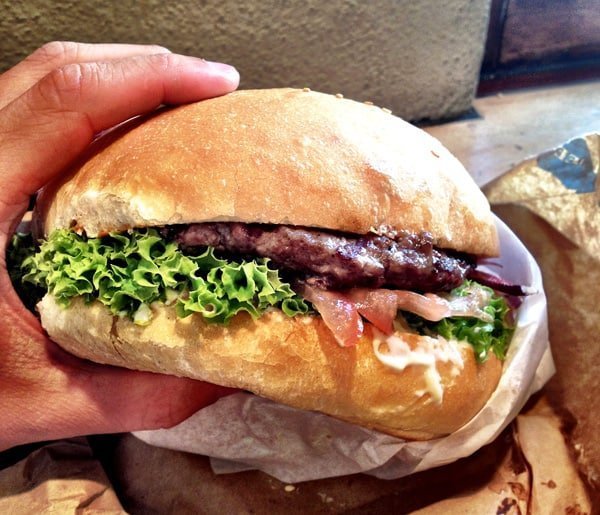 Image from Rob Berends via Flickr
The area boasts one of the most impressive food scenes in New Zealand. The region has over 150 cafes and bars offering a range of different cuisines and dining experiences. This includes everything from fine dining and celebrity-owned restaurants to family-friendly cafes and cool dessert shops.
If you want to grab a meal on the go, there are loads of great takeaway shops and fast food restaurants offering cheap pizzas, tasty fish and chips, and delicious gourmet burgers. Gourmet burger joints, in particular, have garnered quite a large following. Attracting crowds of locals and international tourists every opening hour. Standouts include Devil Burger and the world famous Fergburger. However, if you're after something healthier, there are numerous vegan, gluten-free and vegetarian food offerings spread throughout the city as well.
Queenstown also has a great reputation for its vibrant nightlife. There is something for everyone, from elegant wine bars to lively themed pubs serving great food and drinks. Many of the local clubs, bars and pubs have happy hours and drink specials any day of the week, as well as live music for those wanting to carry on through the night.
Things to Do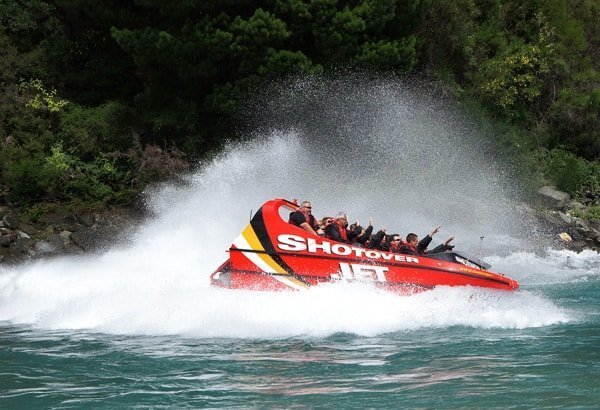 Image from Pxhere
The region is widely and rightfully recognized as the adventure capital of the world. The wide selection of adrenaline pumping activities is unparalleled. Surrounded by rivers and lakes, you will find an array of thrilling water activities like jet boating and white water rafting and river surfing. There's also the iconic bungee jump off Kawarau Bridge, which attracts thrill seekers from all over the world every year.
Most activities in the region can be accessed all year round. But the winter season is a particularly great time to visit if you're an avid skier or snowboarder. The town turns into a picturesque winter resort during the cooler months of the year, with four ski areas available just 20 minutes from the town centre.
Queenstown isn't just limited to thrill-seeking activities. There are plenty of fun things you can do for a slower paced vacation. You could treat yourself at one of the luxurious spas, explore the walking and hiking trails of the region, or take a relaxing boat cruise. For an unforgettable sight-seeing experience, you could soar above Lake Wakatipu with Queenstown Paraflights. This attraction is one of Queenstown's most popular activities, offering an incredible, unique way to experience the region's natural beauty. The flight takes you – securely strapped in by a harness – up to a height of 600 feet.
Accommodation Options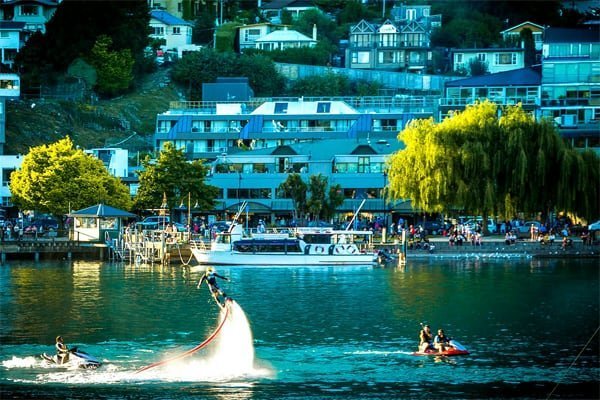 Image from Pixabay
You can find a wide range of accommodation options located throughout the Queenstown region. If you're seeking style and luxury, there is an excellent selection of world-class lodges, retreats and truly spectacular, exclusive penthouses.
There are also many first-class hotels and resorts offering stunning lake and alpine views that are just minutes of walking distance from the town centre. But if you're seeking a more private, quiet place to stay, away from the busy town centre, there are hotels situated along the shores of Lake Wakatipu, as well as the neighbouring Arrowtown. Top-notch hotel and resort facilities have made the city a top accommodation choice for travellers around the world.
Rental homes and holiday homes are a popular choice amongst groups and families. They range from large, luxurious homes to little romantic cottages, and most have easy access to all main attractions. Rental and holiday homes are an ideal option if you want your own self-catering, private accommodation or are planning an extended stay in the area.
There are also various options for more budget-conscious travellers – including backpacker accommodation and comfortable bed-and-breakfast properties. Alternatively, if you have a tent or campervan, you could stay at one of the well-equipped holiday parks. There are also plenty of motels dotted around town for people seeking a self-contained environment. Most motels are comfortable and private, boasting gorgeous views of the surrounding scenery. With so many accommodation styles available, you won't have trouble finding a suitable place to stay in Queenstown that matches your needs and budget.
Travel Guide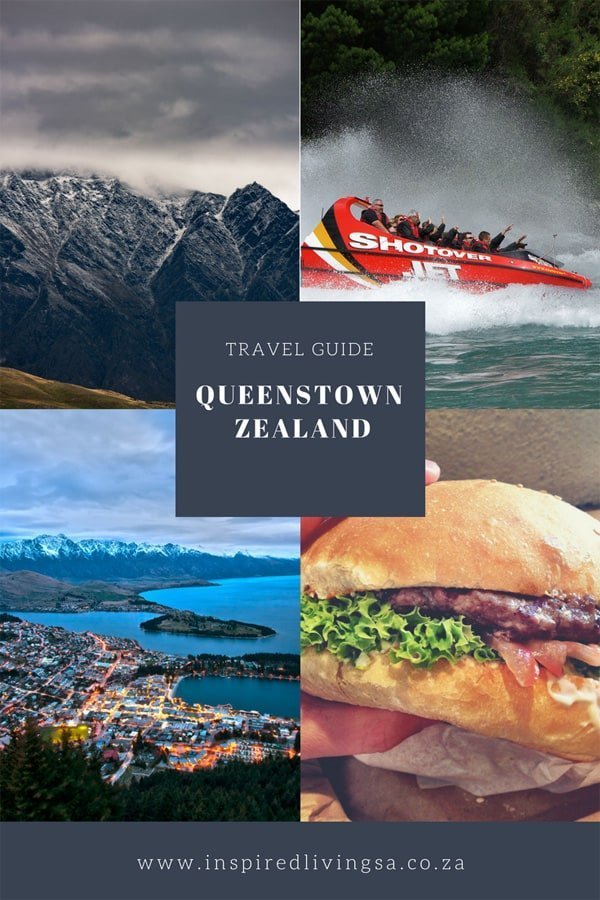 If you have enjoyed reading this Travel Guide please consider sharing by hitting the share buttons or share on Pinterest by pinning the image above.
Image Source: Supplied. All images are the property of ©Inspired Living and Fiona Rossiter.
Disclosure
The post does not contain sponsored or paid content. All opinions, content, and images are the property of Inspired Living or Fiona Rossiter unless otherwise stated. To see more, read the full PR & Disclosure Policy below.