Recently I attended a Ginger & Lime Cooking Experience at their Cooking Studio, in the heart of Cape Town. The "Curries from around the world" evening, spent learning new culinary skills, cooking, drinking wine, eating, as well as meeting new people, was such a blast!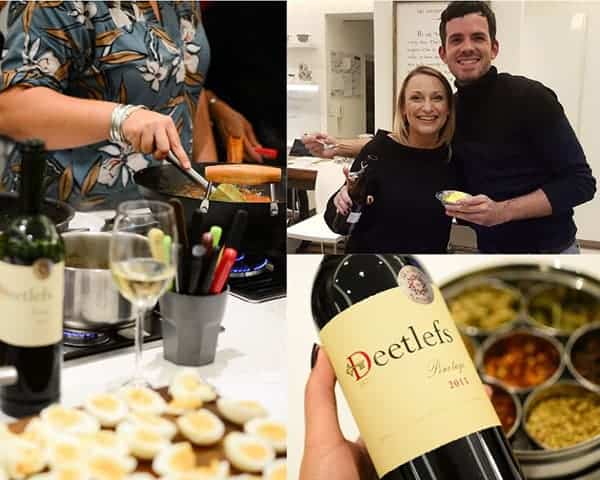 Ginger & Lime Cooking Experience
As you know, I love cooking and eating delicious food. In the pursuit of culinary excellence, I have been known to spend many hours scouring cookbooks, looking for new recipes. The idea of attending a cooking course was right up my alley. A great way to get inspired in the kitchen, as well as having some fun.
Ginger & Lime brings like-minded people, passionate about food and cooking together, teaching them how to cook simple, delicious food from around the world. Or if you do not feel like getting your hands dirty then simply enjoy a few glasses of wine, while you watch the magic unfold. It is also an excellent opportunity to meet new people.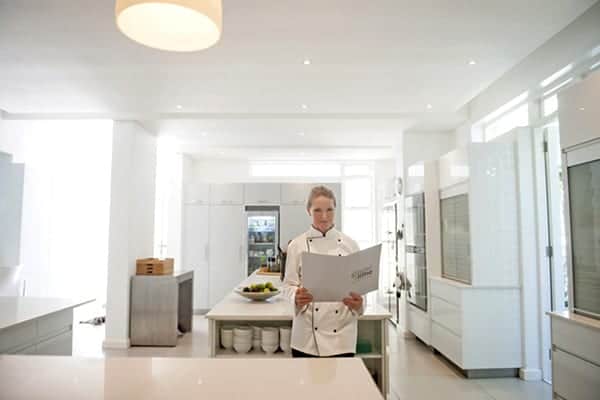 Denise Cowburn-Levy, founder and owner of Ginger & Lime, believes that the kitchen is the heart of the home. It is a place to make special memories with friends and family while preparing and eating delicious food. Denise opens her home and state of the art kitchen to others who share her passion and love of food. Essentially, a Ginger & Lime Cooking Experience allows you to be part of the behind-the-scenes magic. Either get stuck into the preparation of tasty dishes from scratch, gather around the central island as an observer, or sit back and chat with the other guests.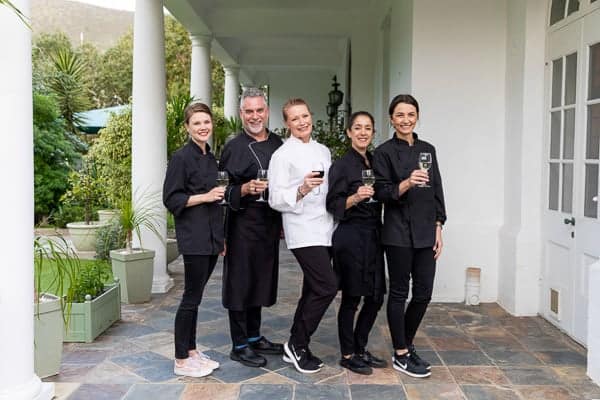 I have a truly wonderful team working with me, who inspire & energise me all the time, & I am truly grateful to them for their support & dedication. They really do this FOR THE LOVE OF COOKING! This kind of support is priceless, & we still have such fun together! I think it is this synergy between us & the shared passion for great food that shines through & sets us apart from other cooking schools.

Denise Cowburn-Levy from Ginger & Lime Cooking Studio
Together with her fantastic team, Denise provides the perfect opportunity to have fun, let your hair down, and naturally, do some cooking!
What To Expect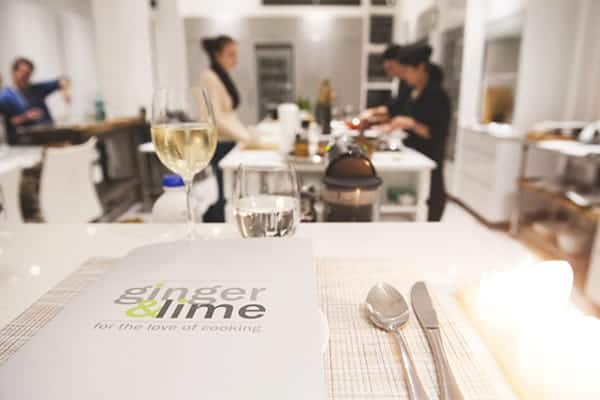 Introduced to international travel and cuisine from a young age, Denise draws on her knowledge about various cuisines to create the course recipes. Courses vary from wonderfully complex Asian dishes to traditional, authentic Italian cuisine, and everything in between.
What I love most about the Ginger & Lime Cooking Experiences, is the fact that they are "interactive". They are not your run-of-the-mill cooking classes. Yes, you will learn new skills and walk away with new recipes, but you are also encouraged to taste along the way, and most importantly give your input!
Classes last about 3 ½ hours, and showcase between six to eight different dishes. All dishes prepared, recipes and wines are included in your course price, which ranges from R650 to R950.
Contact Details & Location:
Bookings: Katy Addison: 083 660 1146 | Events & General Enquiries Denise: 083 251 6282 Email: [email protected] | [email protected]. Address: 2B Ave Disandt, Fresnaye, Cape Town, Western Cape.
If you too would like to embrace your inner Master Chef, then keep reading.
Win A Ginger & Lime Cooking Experience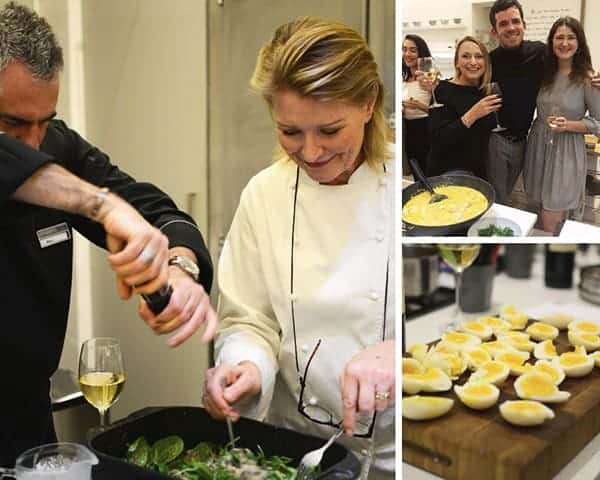 I have a voucher for a Ginger & Lime Cooking Experience, valued at R1390 to giveaway. Follow the simple steps, and you, plus a partner, could be cooking up a storm in no time at all.
How To Enter:
The giveaway is open to all SA residents, Ginger & Lime, however, is based in Cape Town. The voucher does not include transport to Cape Town or to the cooking studio.
Terms & Conditions
Entries close on the 14th of June 2019, after that a winner will be randomly selected. The selection process is final, and no correspondence will be entered into. Please also note that prizes are non-transferable, non-refundable and cannot be exchanged for a cash alternative in whole or in part. The Ginger & Lime giveaway is in not sponsored by, endorsed or administered by, or associated with, Instagram. By entering this Ginger & Lime giveaway, you release Instagram from any association with said giveaway, in addition, you are bound by the Inspired Living SA Terms & Conditions.