During my recent trip to Stellenbsoch, I spent a wonderful few days staying at Evergreen Manor and Spa. The charming luxury guest house is ideally located within walking distance of the historical Town of Stellenbosch.
Evergreen Manor & Spa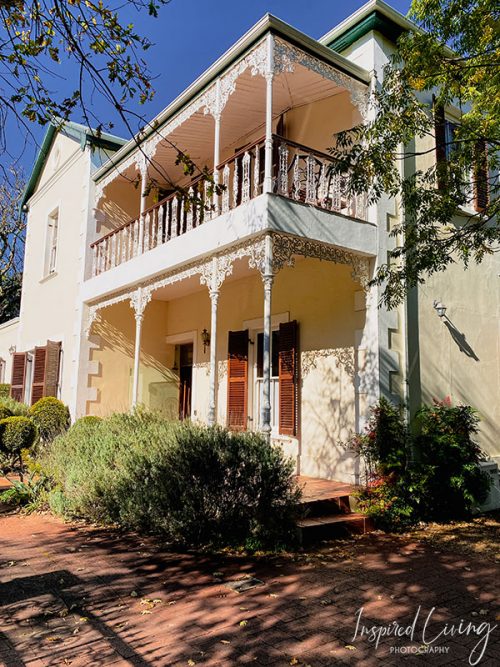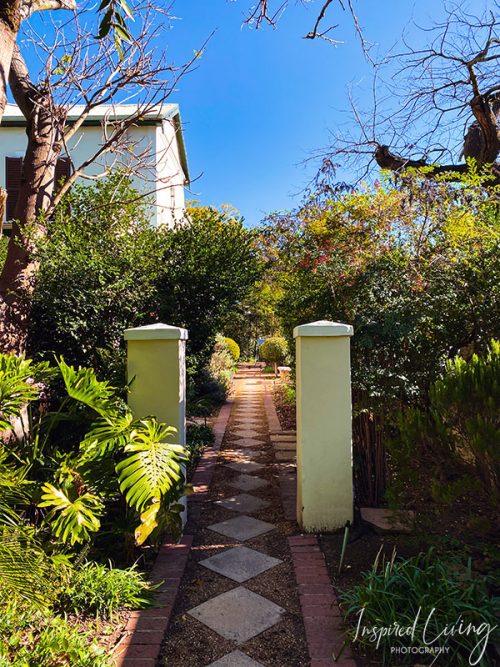 Evergreen Manor & Spa, part of Cape Country Routes, specialises in friendly luxury and warm hospitality! Located a mere 4-minute walk from the centre of Town, it is the perfect spot to use as a base when exploring Stellenbosch. The Town boasts a fabulous selection of restaurants, art galleries, cafés, museums and historical buildings.
The Rooms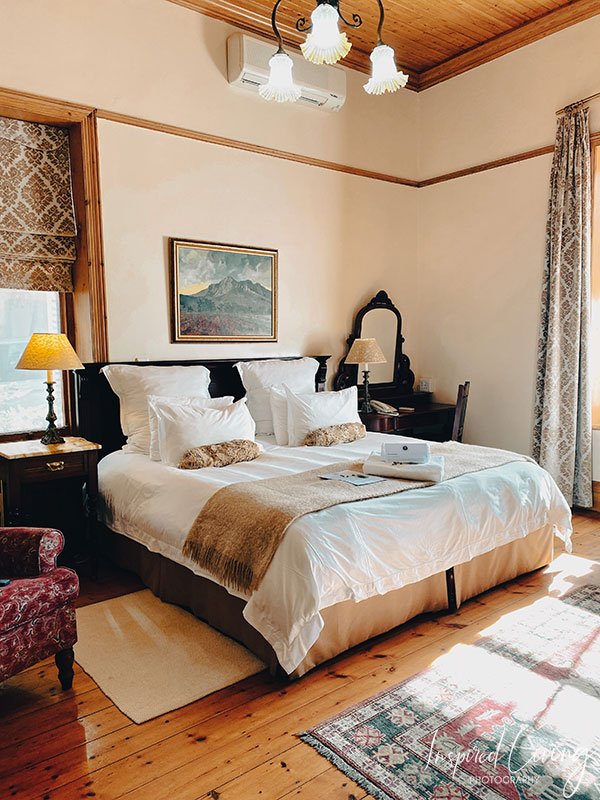 Guests can choose from Classic, Luxury or Premium Rooms, each individually decorated with lovely period and antique furnishings. The bathrooms in each of the 15 en suite, Double and King/Twin Rooms, have a separate bath and shower as well as underfloor heating. Standard room amenities include satellite TV, a mini-bar, tea and coffee facilities, an electronic safe and free Wifi.
Facilities
There is ample relaxation space provided in two lounges, a sun deck next to the swimming pool, and not to forget the spacious patio overlooking the garden and pool area.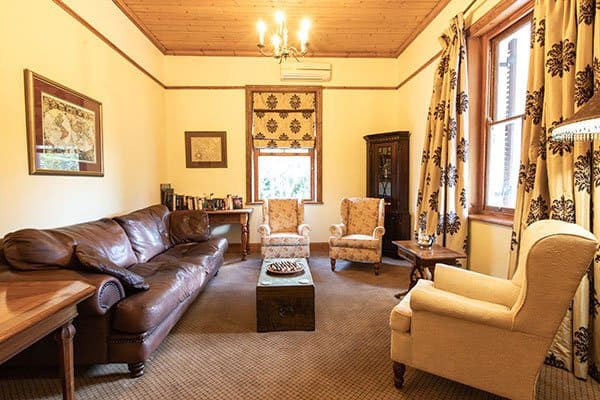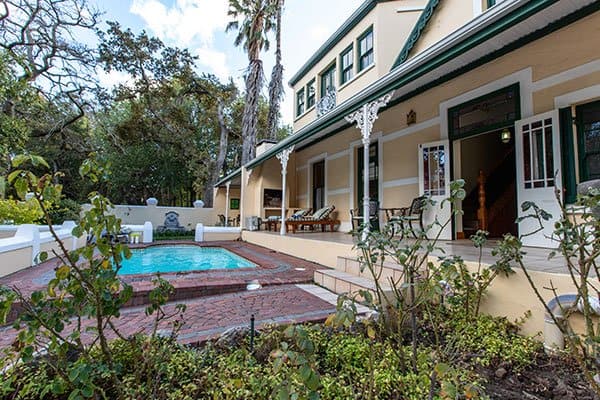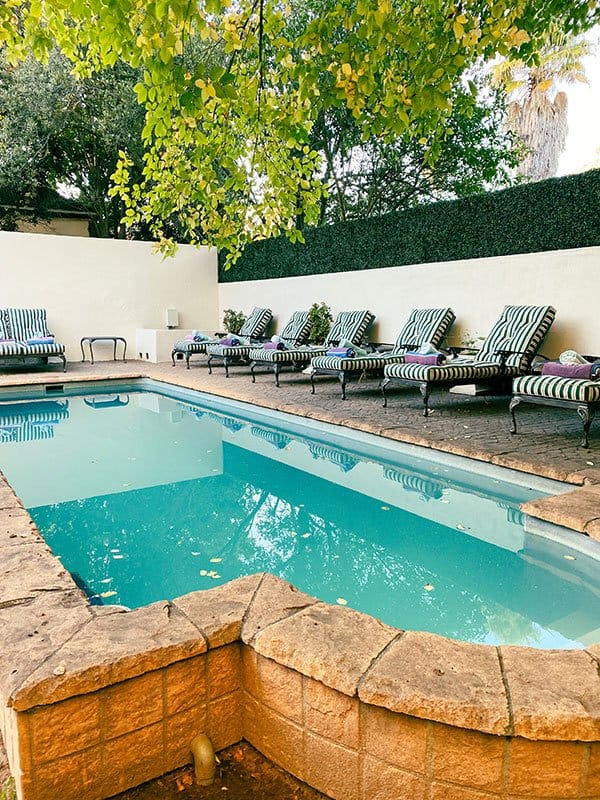 The intimate Evergreen Spa offers a range of wellness treatments. Highly qualified therapists, using the world-renowned QMS Medicosmetics range of products, pamper you with Spa body treatments, Aroma body envelopments and specialised Skin Care treatments.
While You Are In Stellenbosch…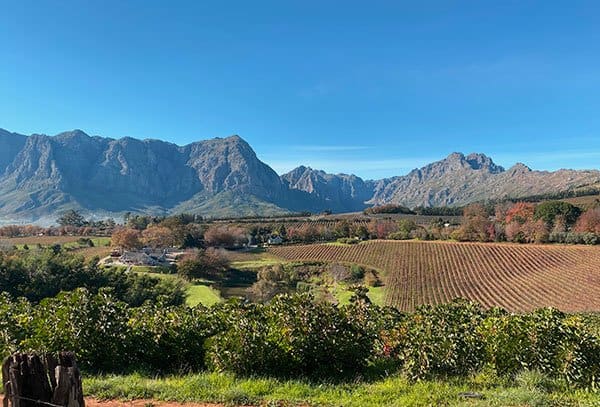 Art & Culture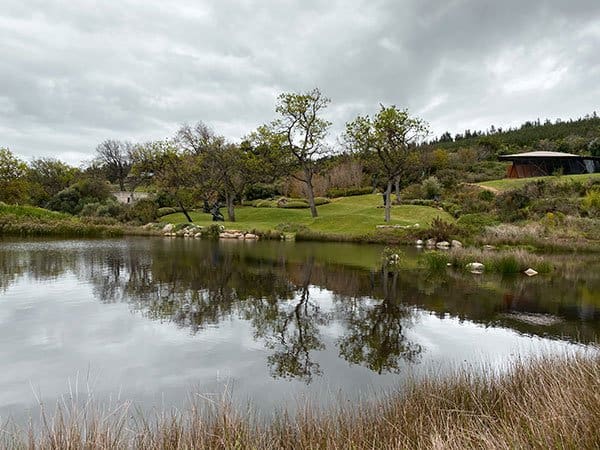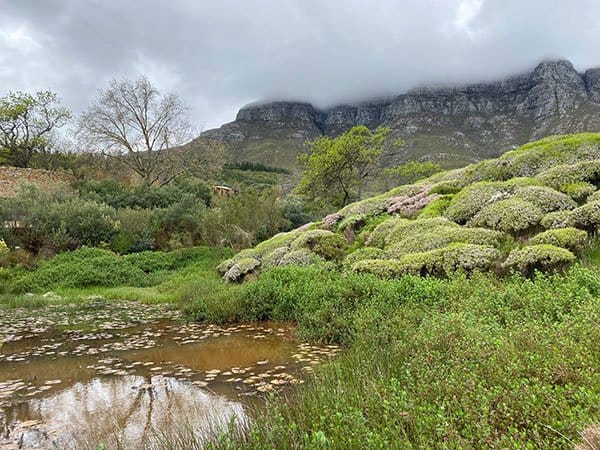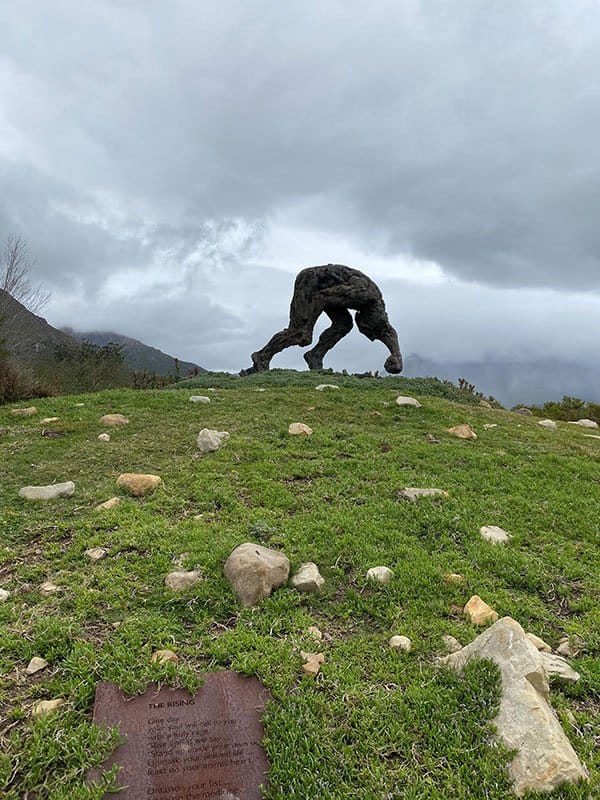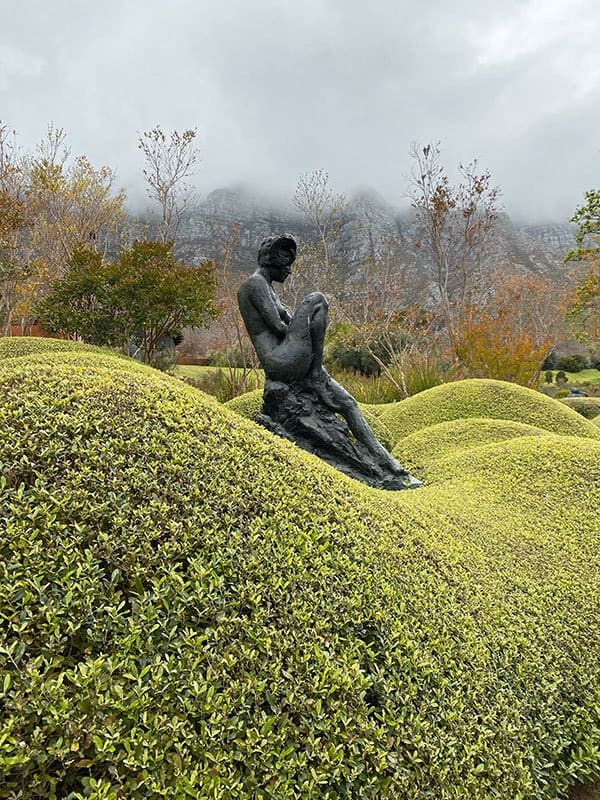 Spend a leisurely morning or afternoon getting your art or culture fix at one of the many galleries or museums in the area. A must for art enthusiasts is exploring the stunning seven-hectare Dylan Lewis Sculpture Garden.
Cafés & Coffee Shops
For me, one of the highlights in Stellenbsoch is the "sidewalk culture"! As well as indoor seating, many of the cafés and coffee shops offer seating on the sidewalk, which gives the Town a wonderful cosmopolitan feel.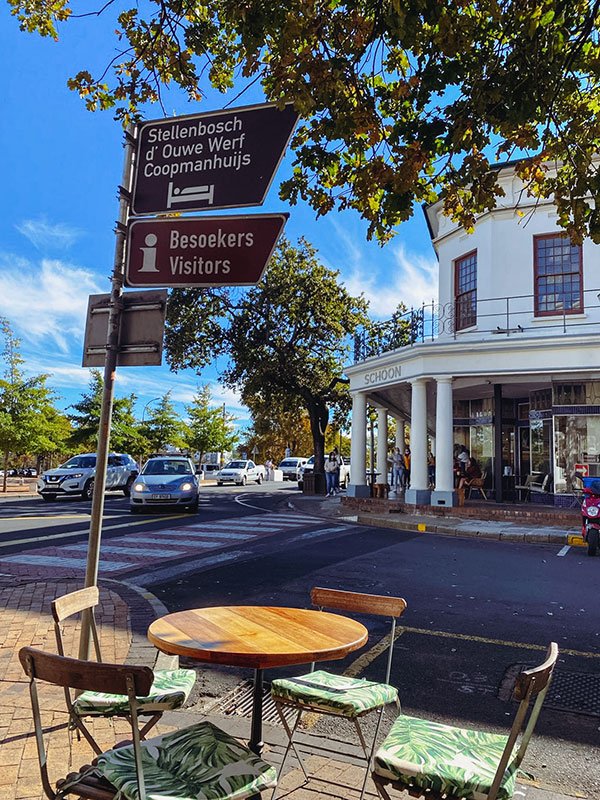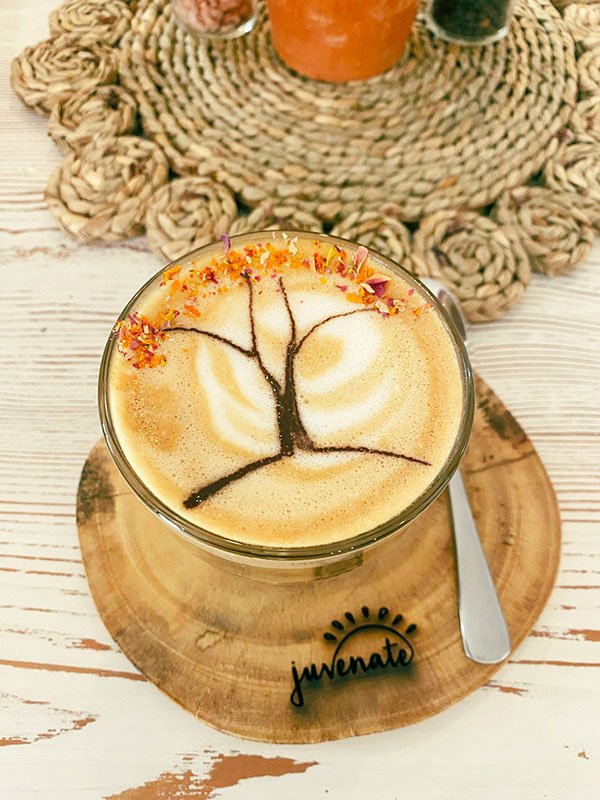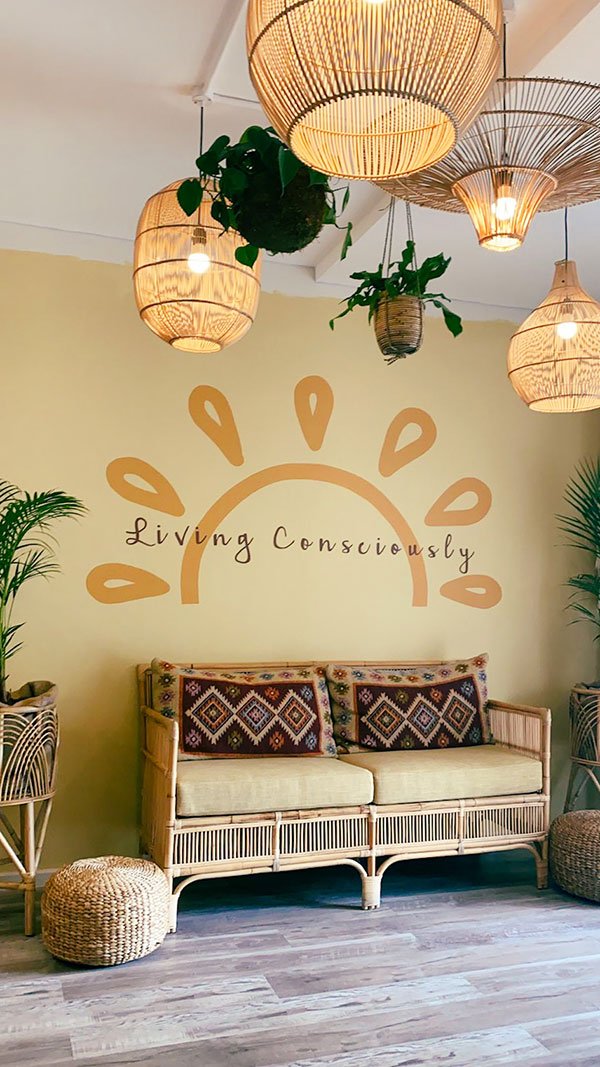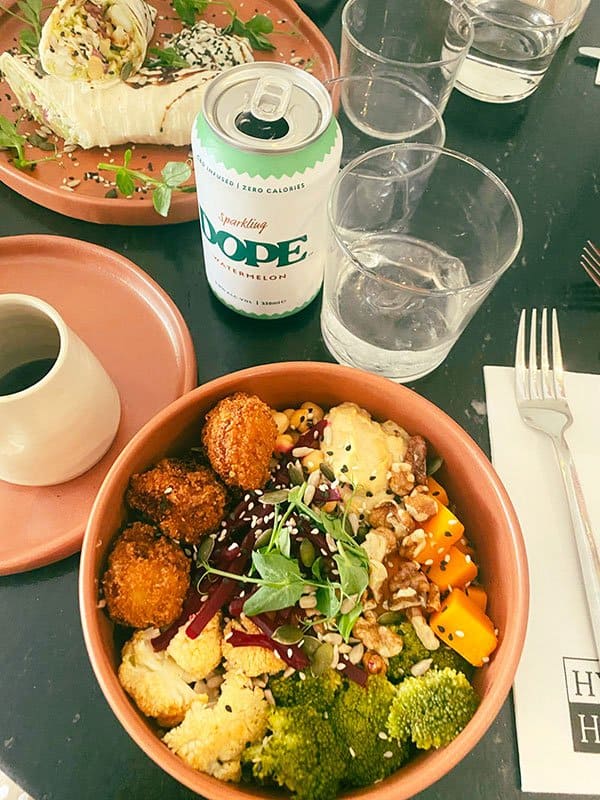 Stellenbosch is a coffee lovers paradise – whether it is a quick cuppa on the go or a catchup with friends, the coffee culture is thriving!
Wining & Dining
As you know by now, I love good food and wine, which means a trip is never complete unless it includes some kind of foodie experience. Gastronomes are spoilt for choice in Stellenbosch. In fact, there is a wide selection of eateries and fine dining restaurants only a few minutes walk from Evergreen Manor. Everything from pub-style food, sushi and Italian cuisine to gourmet tasting menus, is on your doorstep. Furthermore, eating and drinking in Stellies is affordable, and portion sizes are substantial.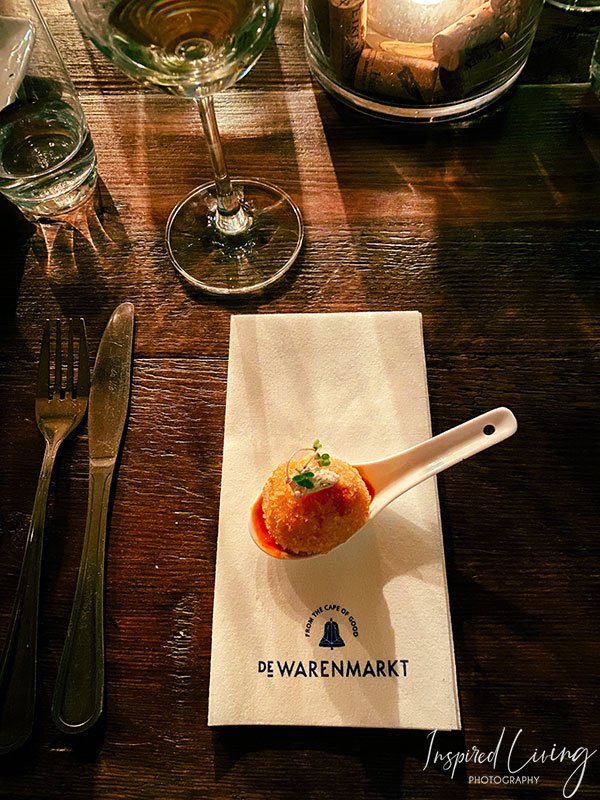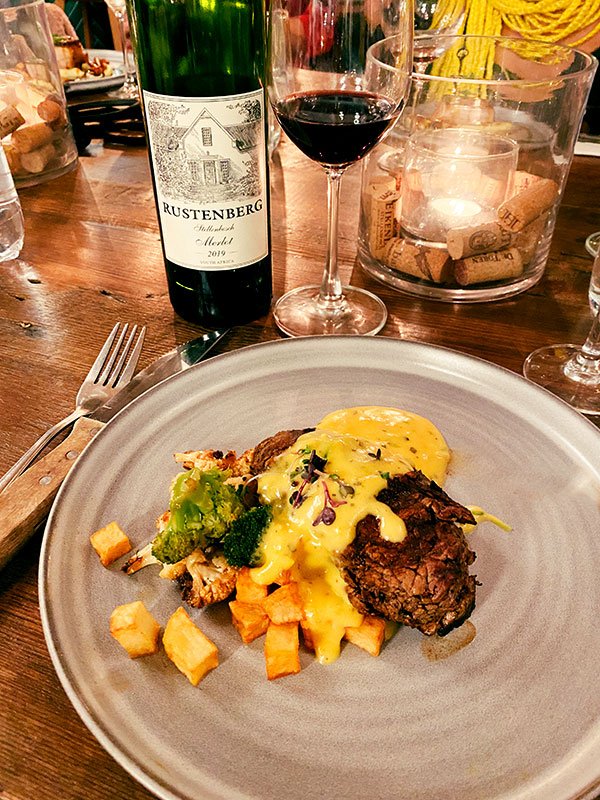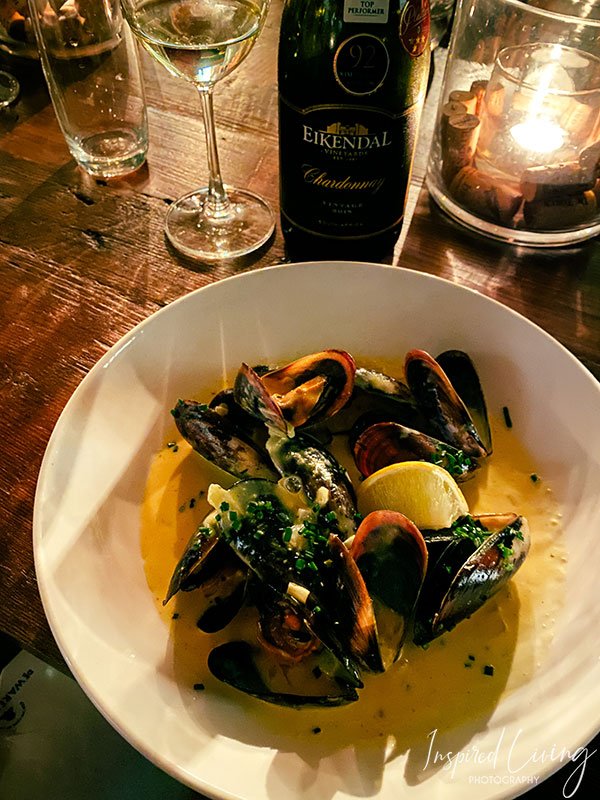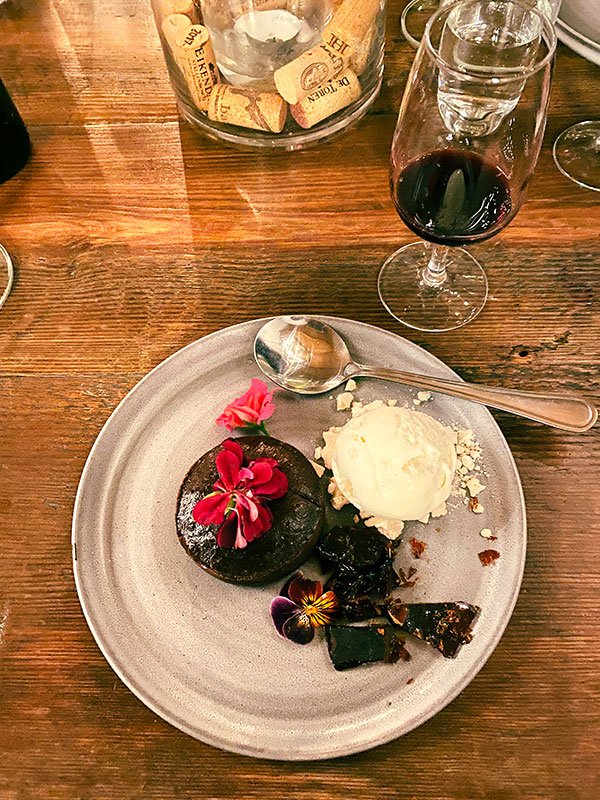 On our first evening in Stellies, we were treated to a tasting of De Warenmarkt's new food and wine paired menu. It was a fantastic experience – as well as delicious food, the offering showcases a selection of excellent local wine. De Warenmarkt is also an ideal spot for cocktails – they make a fantastic G&T, and who can resist their Bubbly and Oysters.
Outdoor Adventures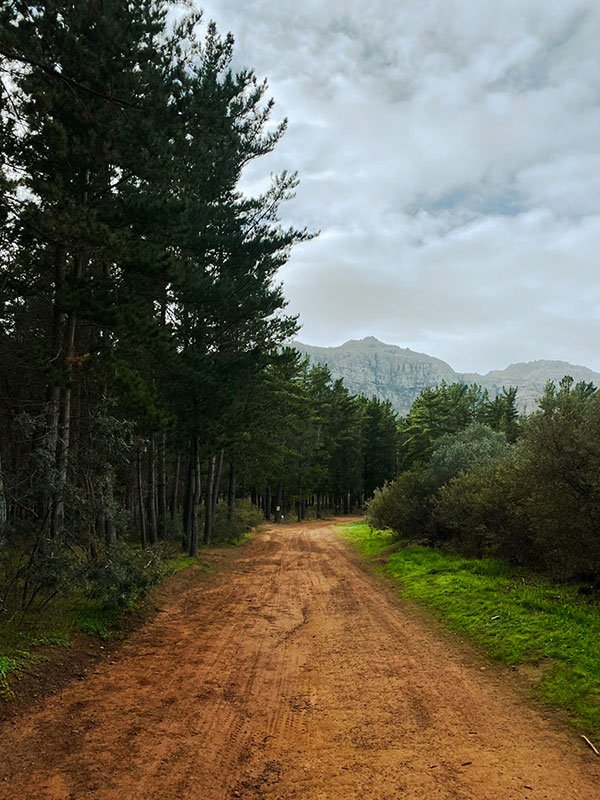 Whether it is a short stroll to the Stellenbosch Botanical Gardens or a hike in the surrounding mountains – the area has so much to offer outdoor enthusiasts.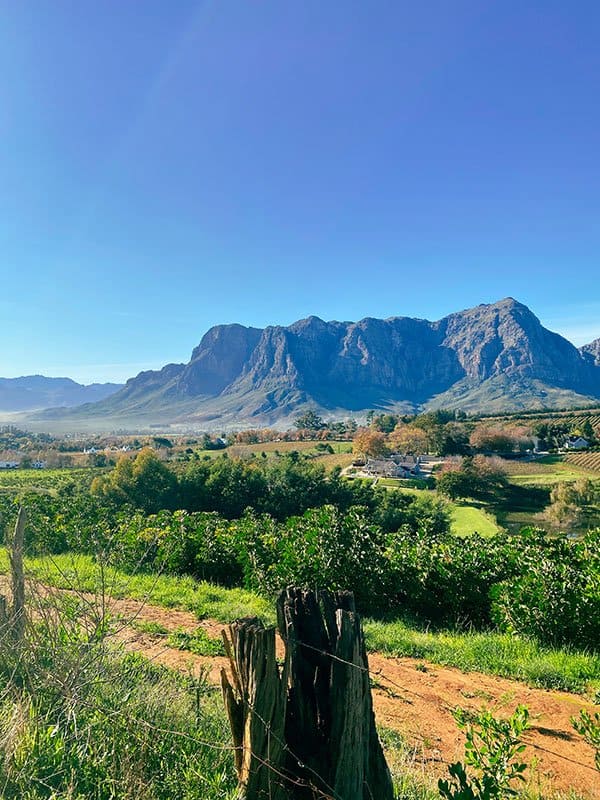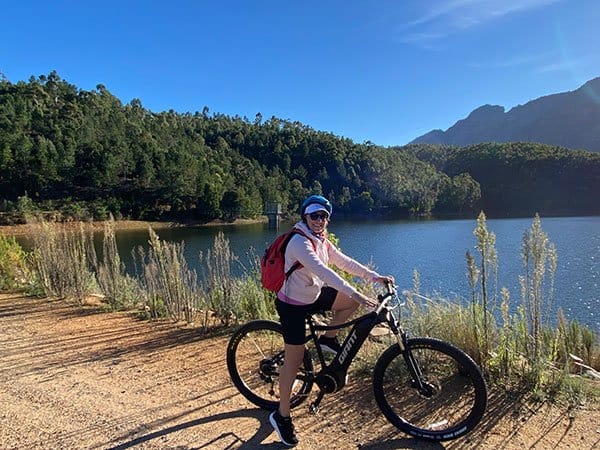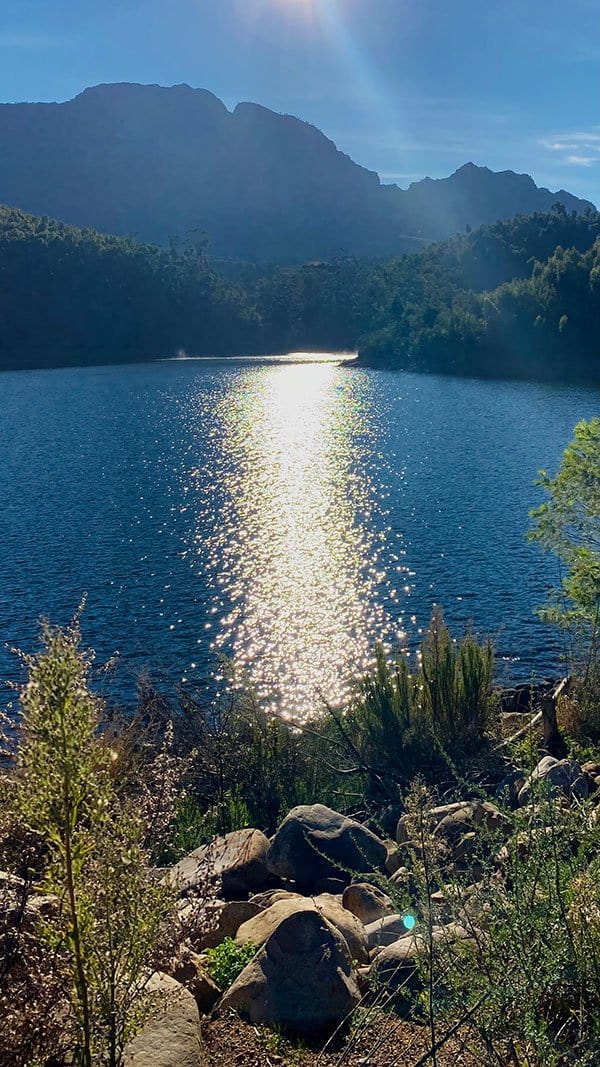 Start your day with a Winelands meander of a different sort, courtesy of Adventure Shop Stellenbosch, also a member of Cape Country Routes. A half-day E-bike tour is definitely a unique way to explore the beautiful, scenic landscape. The guided E-Bike tour takes you from Stellenbosch to Boschendal Wine estate via arguably the most picturesque valley in the Winelands.
Exploring The Winelands
You simply cannot visit Stellenbosch and not take a trip out to the Winelands. Again there are so many wine farms offering tastings and pairings. You will however need a few days to visit even a fraction of them.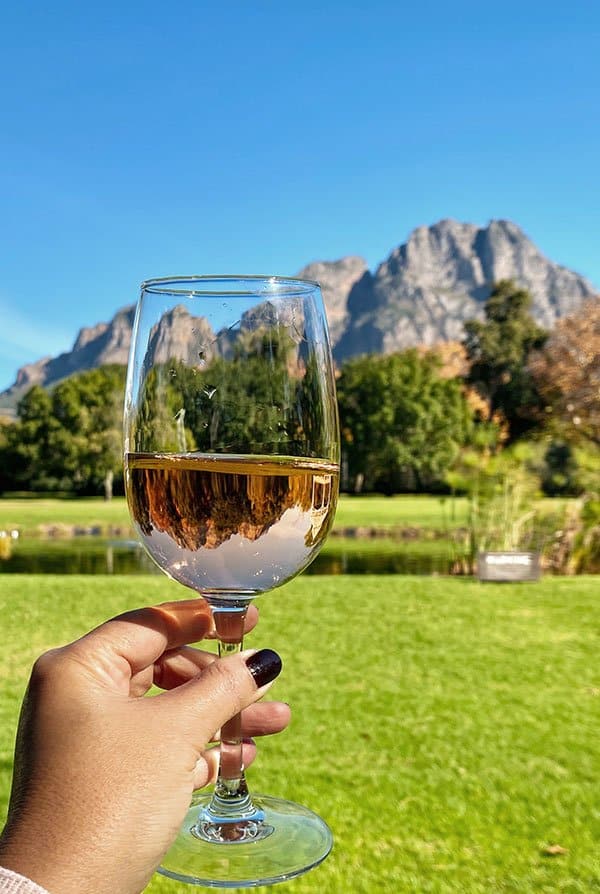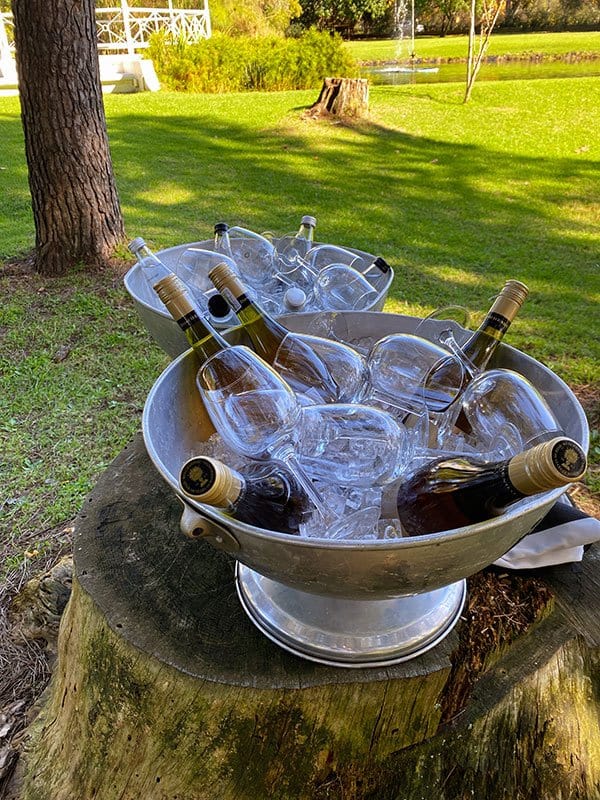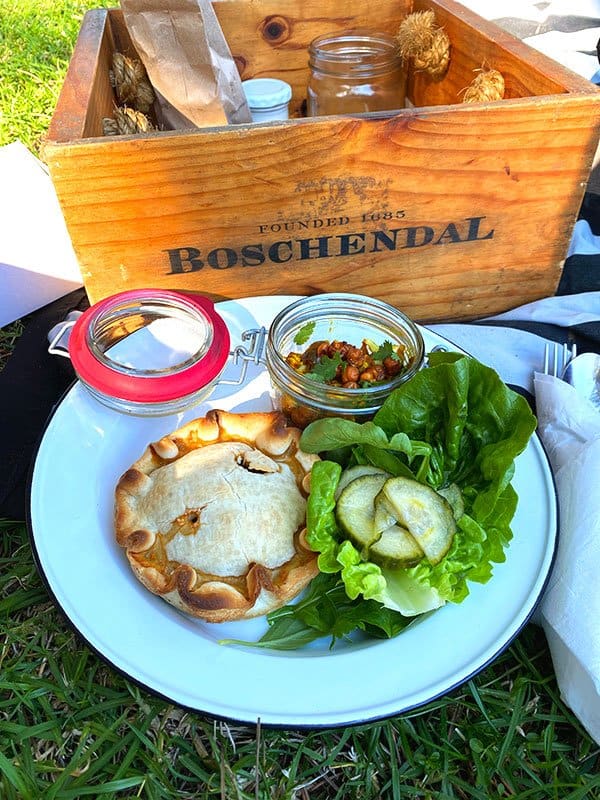 After a day of adventuring in Stellenbosch, I can highly recommend a picnic at Boschendal. Sitting under the trees in dappled sunlight, sipping estate wine and eating delicious food is the perfect way to spend an afternoon. Their Tree House is the ideal way to keep kids occupied – they can also explore the jungle gyms and mini bike track.
Take To The Sky
For the adrenaline junkie, an exhilarating scenic air flip should definitely be on your bucketlist. Alyd Air Services is an easy 10-minute drive from Evergreen Manor. I was treated to a flight onboard "Juliette", a four-seater Piper Arrow, over Stellenbosch and Franschhoek, during my stay.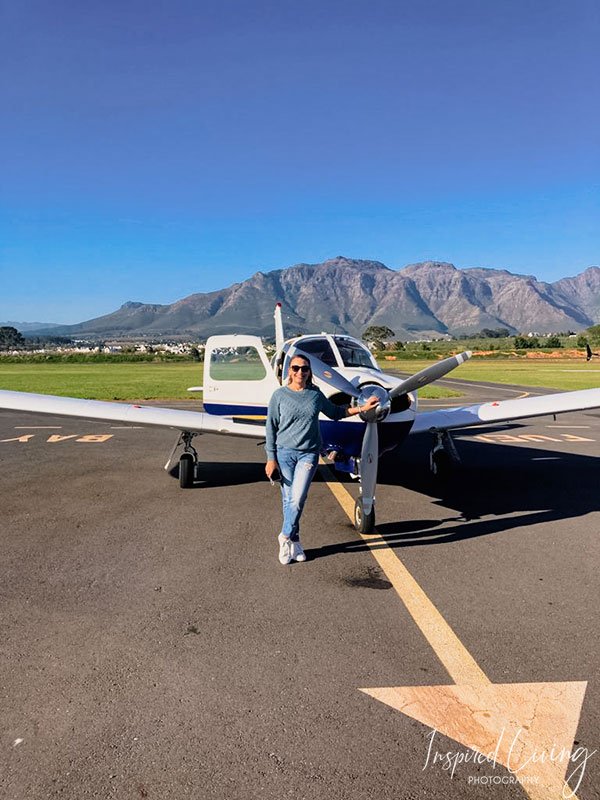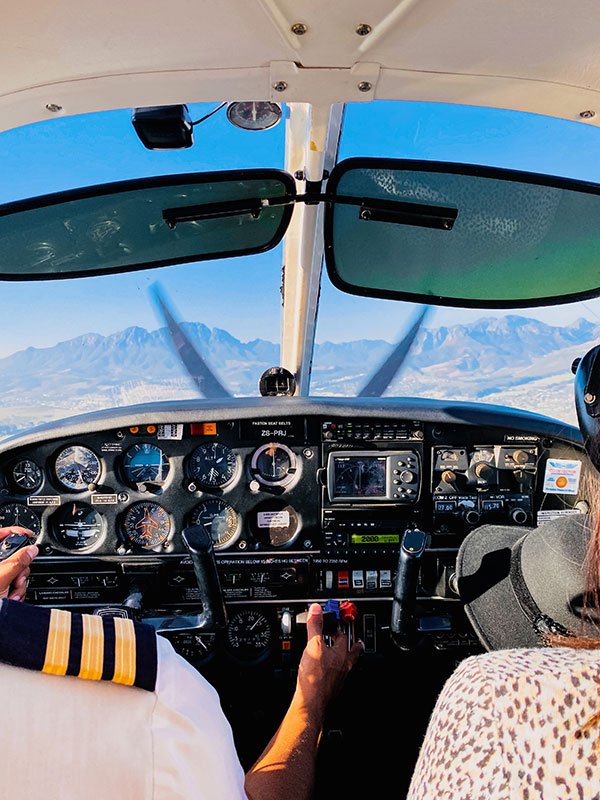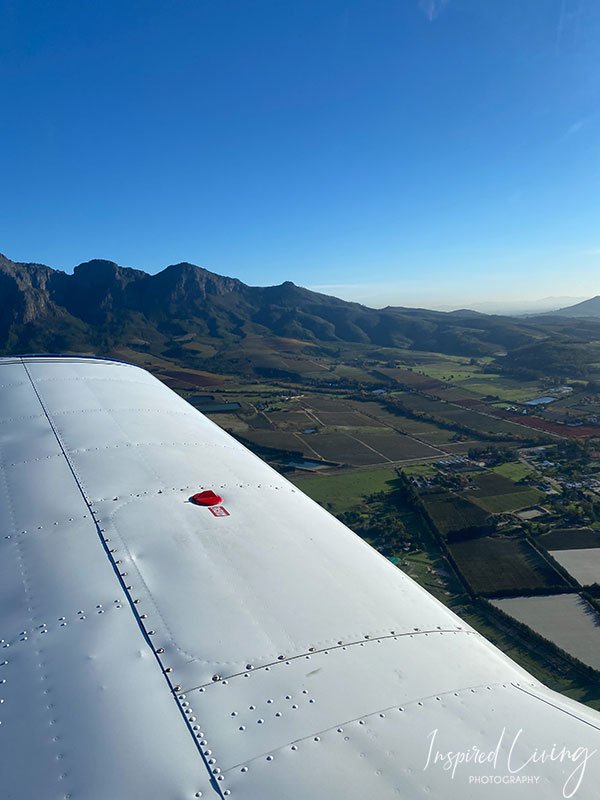 Alyd Air, part of Cape Country Routes, is an on-demand charter service offering air transport to locations not served by the larger commercial airlines.
Closing Thoughts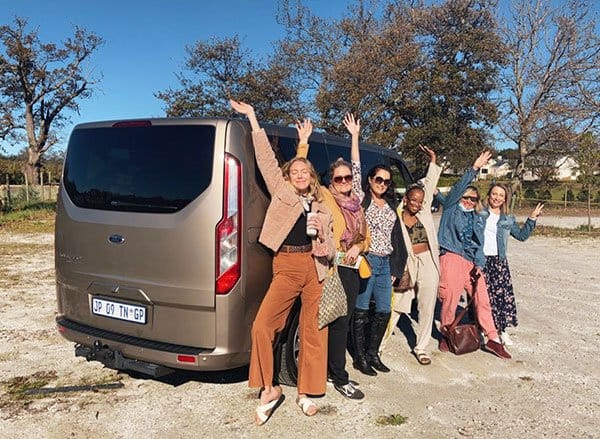 A special thanks to Ford SA who sponsored the luxurious Ford Tourneo as transport for our trip! In conclusion, a trip to Stellenbosch should definitely be on your to-do list! Whether you are looking for adventure or a relaxing getaway, there is something for everyone. I hope that you are inspired to book a trip to Stellenbosch soon and include some of these fun activities in your itinerary!
Location and Contact Details
Location: 11 Murray Street Stellenbosch 7600, Western Cape, South Africa
Contact Details: via telephone +27 21 886 6947 or email [email protected] or visit www.capecountryroutes.com to find out about any special offers or experiences available, not only in Stellies but also across the country. 
Images
©2010 – 2021 Inspired Living and Fiona Rossiter. Please do not use any images featured on this website without written consent from the copyright holder and owner.
Disclosure & Disclaimer
My trip was hosted by Cape Country Routes and Evergreen Manor & Spa, which included complimentary accommodation, meals, drinks, in addition to certain activities. All information and rates are deemed accurate at the time of publication.