Last week I posted about the Essie Winter Collection on our Beauty What's Hot feature. I promised I would share one of my favourite shades from the collection, so read on!
Essie Double Breasted Jacket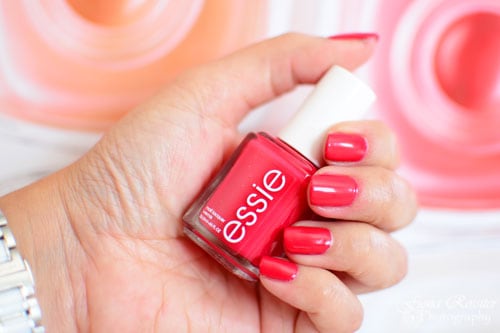 The Colour ~
I definitely have a bit of a soft spot when it comes to red nail polish shades and this Essie polish, is no exception! Essie Double Breasted Jacket is, in the poetic words of the Essie creatives, a "passionate tourmaline ruby". Instead of it being a blood red, which is more common for winter, it has a gorgeous deep pink tinge to it. It is one of those shades, which is hard not to love!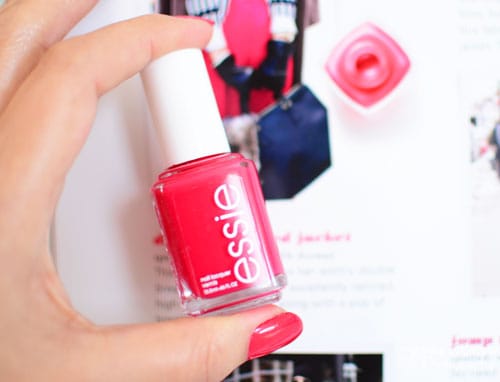 As with most of the shades from the Essie Winter Collection it is bright and sexy, rather than being dark and sultry, which is a bit more unusual for winter. It does make for a nice change and will brighten up any cold grey winters day!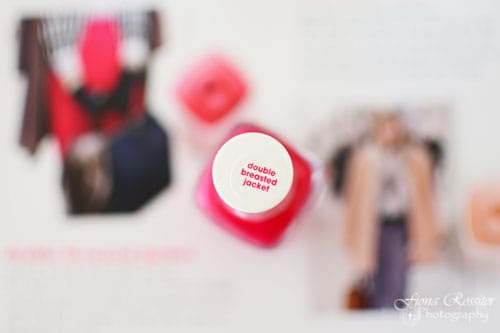 The Application ~
As you may know by now, I am and always have been an Essie fan. I have loved most of the colours I have tried, with only a few exceptions and the quality of the polish is always of a high standard. Essie Double Breasted Jacket applies well and it is one of those awesome polishes, which is opaque in one coat. It dries with a glossy finish, which is great, especially if you are in a hurry and don't have time for a top coat. However for a more professional finish, I would recommend two coats, plus a top coat.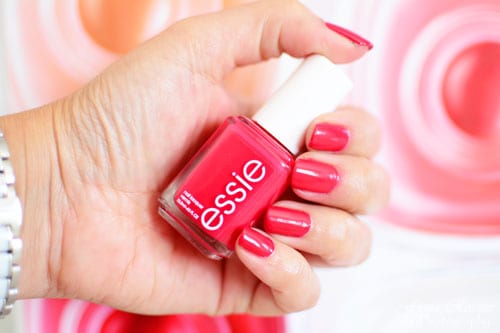 The Verdict ~
I absolutely love Essie Double Breasted Jacket! The colour is one that I will definitely wear throughout winter and it will look as great in summer as well, which is a bonus. The polish lasted about a week, without chipping or peeling.
Have you tried Essie Double Breasted Jacket? I would love to know your thoughts if you have or if you have any other nail polish shades you are loving for winter. Please leave a comment below.
The Essie Winter Collection is available at selected Dis-Chem, Clicks and Foschini Stores, as well as selected Beauty Salons.
Follow Essie on Facebook to keep up to date with new collections and product launches.
Disclosure Ranking: 2