As you know I love interior decor and finding creative ways to give a space a new lease on life, whether it is by changing wall colour or introducing interesting decor items.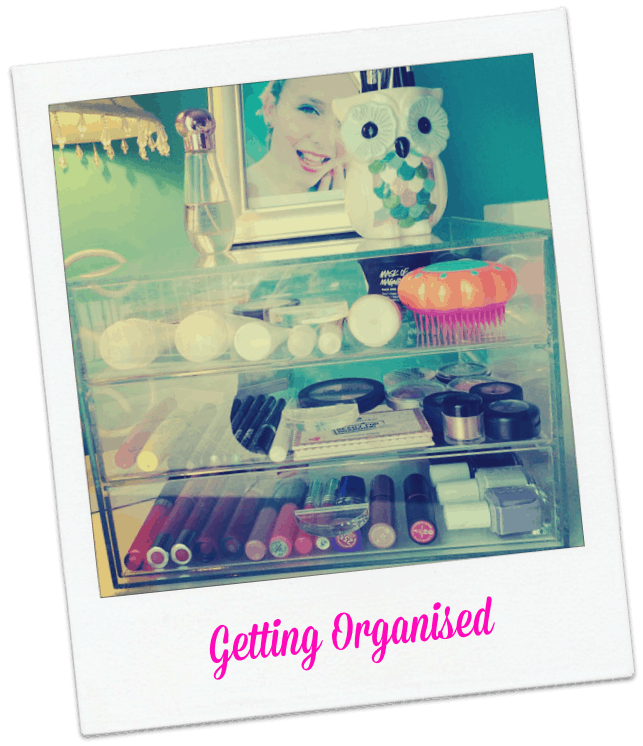 The thing is decor and interiors are not only the pretty, aesthetic aspects but also involve organisation and practical storage solutions, to help a space function better.
My eldest daughter turned 13 this year which has prompted making a few decor changes in her bedroom. In essence removing all the very girlie items to make way for a more mature, trendy look. We created an accent wall by painting one wall a vibrant jewel green shade and introduced visual interest by adding Black and White prints.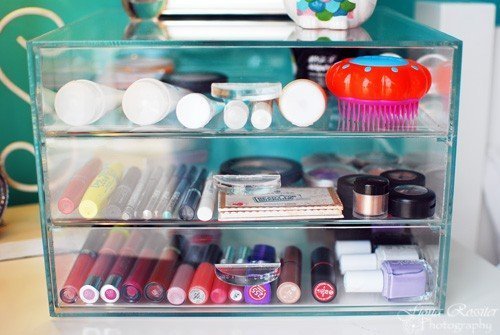 We also need to find a home for her ever expanding makeup collection – she is my daughter after all! There are so many different types of storage solutions to choose from but my favourite for makeup are perspex draw organisers, like the one above from 27Pinkx. I love the fact that they are clear and you can actually see all your makeup but at the same time it is not cluttering up your dressing table or desk!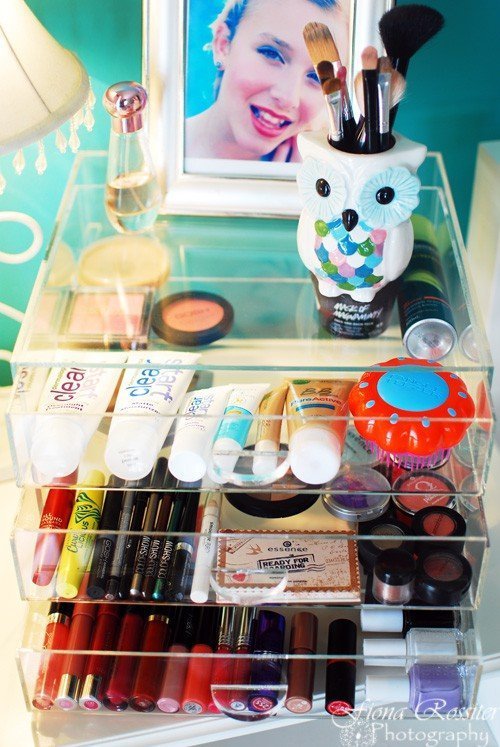 For my daughters room we used the 3 draw perspex mini organiser from 27Pinkx. They have a variety of sizes but this one was perfect for the amount of makeup she needed to store.
You can very neatly arrange all your different makeup and beauty items into categories, in the various draws, as we have done above.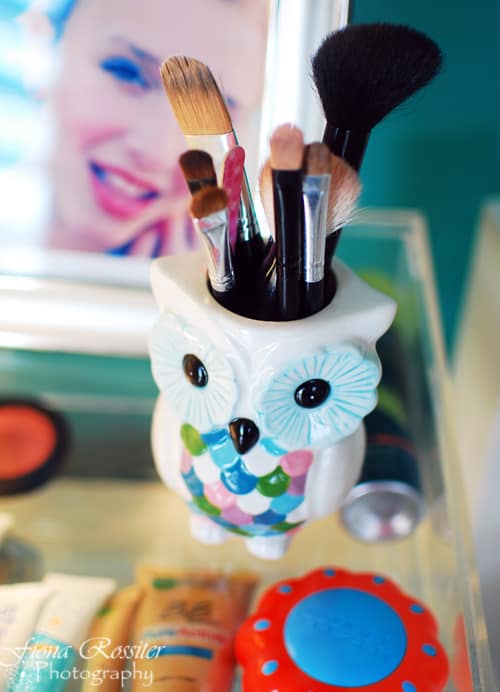 We also styled the unit with a few of her favourite personal items, including a cute owl as a makeup brush holder. Adding these personal touches, makes it become part of the room decor, rather than just a storage unit!
For more information on the 3 Draw Mini Organiser and other products on offer please check out the 27Pinkx Website.