A few days ago I reviewed Regen Ceutic, a skin recovery cream, from the Dermaceutic Homecare range. Dermarceutic is a range of cosmeceuticals created by Dermatologists and surgeons specialising in facial rejuvenation. The Dermaceutic range offers technologically advanced skin care products for their patients, to accompany general medical and cosmetic procedures. The range helps to prepare skin, optimize and maintain the results of all medical and cosmetic procedures.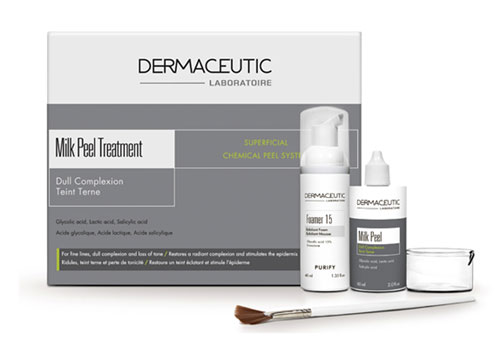 As well as their homecare range, Dermaceutic have a deep knowledge of the most efficient chemical peel agents and have also developed a range of professional peels. A chemical peel is essentially an accelerated form of exfoliation, induced by a chemical agent. It activates different types of modifications in the skin, depending on the depth of the peel.
Along with the Dermaceutic products, which I was given to review, I was invited to experience a Dermaceutic Milk Peel. I only started doing peels on my skin quite recently and I am still nervous when I go for one, as I have heard so many horror stories! You are, after all putting chemicals on your delicate skin.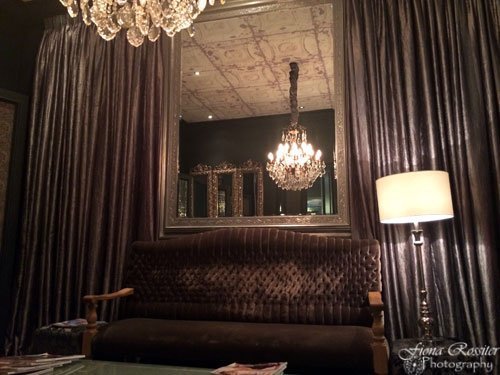 On Monday I visited the stunning Chelsea Aesthetic Centre, in Wynberg to enjoy my treatment. I was placed in the very capable hands, of the owner of Chelsea Aesthetic Centre, Melanie. After assessing my skin and discussing my skin care needs Melanie began my treatment. Before applying the Milk Peel Melanie performed a series of treatments to prepare my skin for the peel and make it more receptive.
Once Melanie had applied the peel, I did experience a mild stinging sensation but nothing unbearable. After about 10 minutes a neutraliser was applied to my skin, which I was warned would make the stinging sensation worse but again it was not unbearable. As Melanie explained the Milk Peel, is a smart peel, it targets areas of your skin, which require attention, such as fine lines, dull complexion and loss of tone or in my case pigmentation and helps to restores a radiant complexion.
After the peel has been removed, Melanie performed a few extra specialised treatments to help target my pigmentation, before she applied a serum and cream, to my skin, to help reduce the sensitivity caused by the treatments.
Initially my skin was quite red and sensitive in the areas which Melanie had targeted, specifically the areas of pigmentation but after two days this subsided. I have experienced a bit of dry peeling skin but overall my skin looks and feels amazing, which is one of the huge bonuses of the Milk Peel – there is very little down time! Melanie did say that it would take at least a week for my skin to return to normal.
I am continuing to use the Regen Ceutic as post treatment care, as well as the most amazing foundation by Oxygenetix, which I will tell you about in another article.
I would just like to say thank you to both Dermaceutic and Chelsea Aesthetic Centre for giving me the opportunity to experience the Milk Peel, it is definitely something I will be doing again! RRP Dermaceutic Milk Peel at Chelsea Aesthetic Centre R550.
[usr=4 img="03.png"]
For details on these and other products please visit the Dermaceutic SA Website and to book a treatment with Chelsea Aesthetic Centre you can call them on (+27) 021 797 5001.
Disclosure Ranking: 4