I know everyone has there own set makeup routine and products which they love but I thought I would share some of my Everyday Makeup Essentials with you.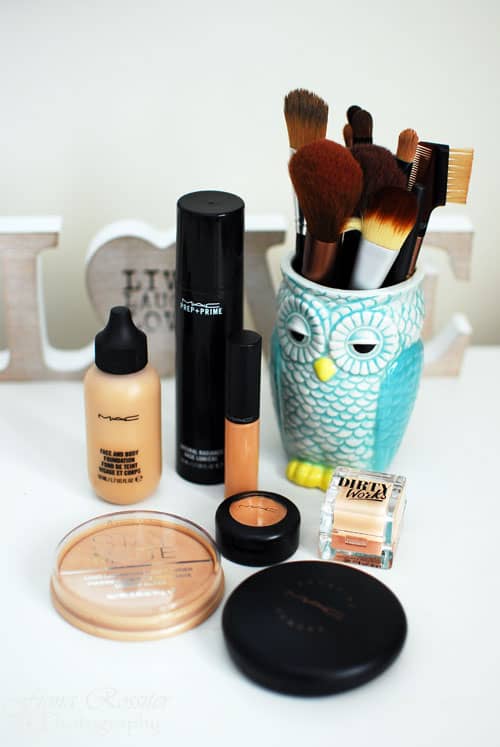 As some of you may know I have been struggling with pigmentation over the past few years! Unlike most women who get pigmentation during their pregnancies, mine only arrived after I had my kids. I used to be one of the lucky ones, who could get away without wearing any foundation at all! Well those days have passed and like most challenges in life you can either deal with it and accept it or let it ruin your life. So deal with it we must 🙂
After searching for foundations and concealers for a while now and buying so many products which do not work, I eventually enlisted the help of professional makeup artist Kirsten Murphy Rossiter(yes my sister-in-law – lucky me)! She helped me find the best products for my skin type and more importantly the correct colours for my skin-tone.
The most important thing for me is that I don't want to look like I have too much foundation on, that "caked on" effect, especially for everyday wear. I need medium buildable coverage, which looks as natural as possible! Having combination skin I also need to stay away from products which will leave me looking like an oil-slick by lunch time.