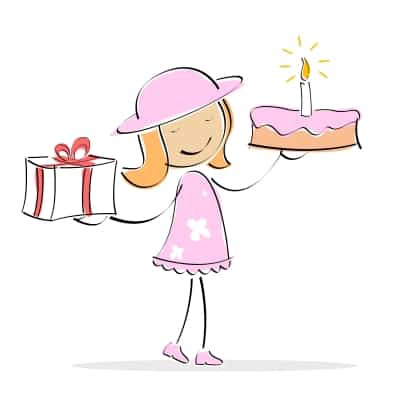 In my opinion little girls are the easiest to buy for but then I don't think I ever fully lost my inner child. I know there are others that will disagree with me and say it's easier to buy for boys. Either way, today's topic is all about young girls and what they like. I've done my research and found out what the latest crazes are in this category and I am ready to share with you. Hopefully this will be of help to you for an approaching birthday gift for that precious little blossom of femininity!
Fairies – It seems that anything fairy is the rage. There are fairy dolls, fairy houses, stuffed fairies, fairy figurines, fairy costumes, fairy jewelry boxes, fairy books, fairy gardens, fairy castles, and even fairy terrariums! In the past few years the Tinker Bell movies have been coming out one right after the other which I suppose is why little girls love fairies so much. If you have ever seen one of those movies you can see why it's appealing, it's such a magical world with bright colors and sweet music.
Weaving Looms – I'm so glad to see that the weaving looms are still around. The potholder weaving loom was one of my favorites as a child because it was so easy to use and I felt like I was making something great for mom to use in the kitchen! They have many different kinds of looms made for children, a couple which are easy for a six-year-old. I ran across one for this age group that can make scarves, purses, and handbags. Little girls love to create and this would be a great gift.
Shrinky Dinks – I love Shrinky Dinks! What fun it is to design your own jewelry and accessories and then bake them and watch them shrink in the oven! Of course mom and dad will have to be on hand when the baking is done but this is something that is fun for some of us older folks too. I've even seen adults making creative tags and other items from Shrinky Dinks. I read where one mother helped her daughter in making friendship necklaces as Christmas gifts for her friends. Great idea!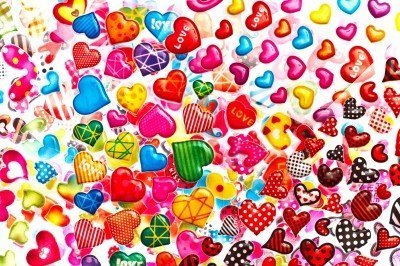 Stickers – Stickers and sticker books are always popular. I ran across one sticker set that was a mosaic. Similar to the paint by number paintings this one had you matching up the sticker to the appropriate number on the picture to create the final creation. There are many different sizes and shapes of stickers and books.
Hidden Picture Books – I remember with my children these were always a hit. We would get a new book and see who the first person was to find the hidden pictures. I always loved it because as they start to grow up it gets harder to get them to sit quietly with you and share. My kids loved the Where's Waldo books, the I Spy, and the Highlight's Magazine.
School Sets – Little girls love to play school and they have sets out there just to do that! This set will make her feel like a proper teacher. The sets have grade books, stickers, a clock, a bell, hall passes, a hand pointer, dry-erase board, calendars, maps, crayons, and more. All she will need is the students! I have a cousin with a young girl and she tells me that often times the family dog is her student!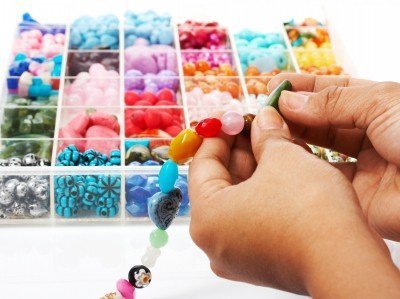 Bead Kits – There are some wonderful bead kits for girls. They can make bracelets, earrings, necklaces, and you name it. The kits come with everything you need to get started and keep you busy for hours. Girls love to create, especially things they can wear or give away to friends.
Art Sets – The portable drawing sets that you can take with you on the road or to grandma's house are a good idea for a child that loves to draw. Many sets come with the paper, colored pencils, pencil sharpeners, erasers, stencils, and more.
Barbie Dolls – Always a favorite of girls over the years these dolls are still at the top of most girls lists. These dolls have all the clothes, shoes, and accessories to keep your Barbie in style. Here is an endless gift possibility since they are always coming out with new clothes, cars, houses, and carry cases. You can seldom go wrong with a Barbie.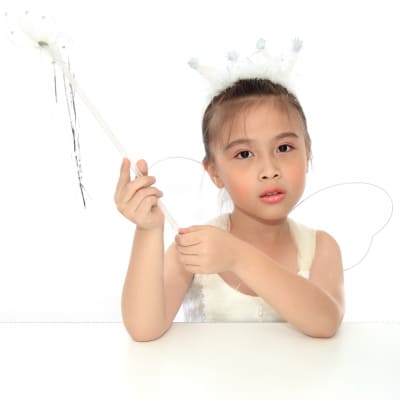 Dress Up Clothes – I recall my daughter putting on my heels and carrying around one of my purses at this age. Now they have the most adorable dress up clothes for little girls including tutus! They have cases full of clothing if you want to splurge or you can buy it piece by piece. They have fairy wings, magic wands, jewelry, shoes, and of course purses. The princess dresses are very popular as well which topped off with a crown completes the outfit for your little princess!
Tea Sets – I do not know of a little girl who has not wanted to sit down and have a proper tea. There are all kinds of tea sets that are just precious. One I ran across in my research was a tea set that came with paints to paint your own tea set. This would be nice for the artsy child. We've all seen the pictures of the little girls having tea with her dolls or stuffed animals. This is a sweet gift to give any girl.
Stamp Sets – All children love stamps and they have some really great stamp sets that come with multiple stamps, paper, and ink pads. It's so much fun to decorate letters to family members and notes to friends with a cute stamp. Some of these sets actually come with stationary as well. If you are a grandma or aunt giving this gift you can be sure you will probably get a very sweet letter in return.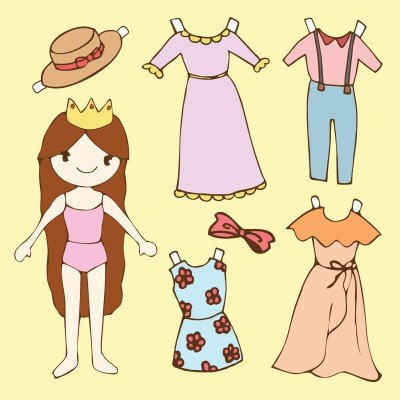 Paper Dolls – Or should I say plastic? I loved paper dolls growing up but they were hard to work with sometimes. Now I see that they have plastic clothes that stick to the shiny surfaces of the dolls. These are like the Colorforms we used to play with. They still have the traditional paper dolls as well. There's something about paper dolls that most young girls love.
These are just a sample of some of the gifts that little girls would like. Don't forget about jewelry and jewelry boxes, these are always a hit. I spent quite a lot of time last year looking for the perfect jewelry box for my young niece. It came with a key necklace that locked the box so it was her secret treasure. Along these same lines little girls love diaries that lock especially after they learn to write! Some girls like taking pictures and keeping scrap books and there are some great scrap-book sets to be had. Finger nail and toe nail polishing kits are a hit but that's a gift that needs supervision for sure! Any kind of clay or dough is popular at this age as well as sidewalk chalk to play hopscotch or just create a work of art. Books are always great gifts for any age. Oh, and I recall both my children loving memory games when they were this age. I know you remember these games; it's where you turn over two cards and try to remember where the matching card is.
I hope this list has been helpful in finding that perfect gift for the little girl in your life. I know it stirred up some wonderful memories from my youth and my children's. Most of these toys have been around for many years; one's we have played with and loved. Times change but children stay the same, especially when they are this age.
Author Bio:
Amanda Carlson, a blogger as well as a former newborn care nurse contributed this post. To stay connected to her previous career and share the knowledge she gained, she began writing for Newborn Care. You can reach her at [email protected]
*Images courtesy of Free Digital Photos