The Victorian Garden, a South African, organic skin care company, recently re-launched their hair masks and I was fortunate to receive one to try out. After going very blonde last year, which I must admit I have loved, my hair is soooo dry! This is probably largely because I heat style my hair – usually everyday, naughty I know. This is a habit I am trying hard to break!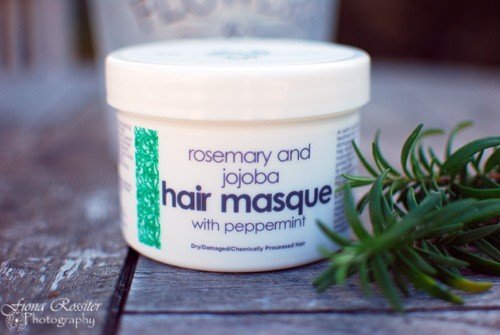 I have been testing quite a few different hair masks and treatments and was keen to try out The Victorian Garden Hair Mask. I am currently using their Mango and Vanilla Exfoliating Salt Body Scrub, which I love.
There are two hair masks in The Victorian Garden range: a Rosemary & Jojoba Hair Masque, with Peppermint and a Cocoa & Mafura Butter Hair Masque, with Orange & Rosemary.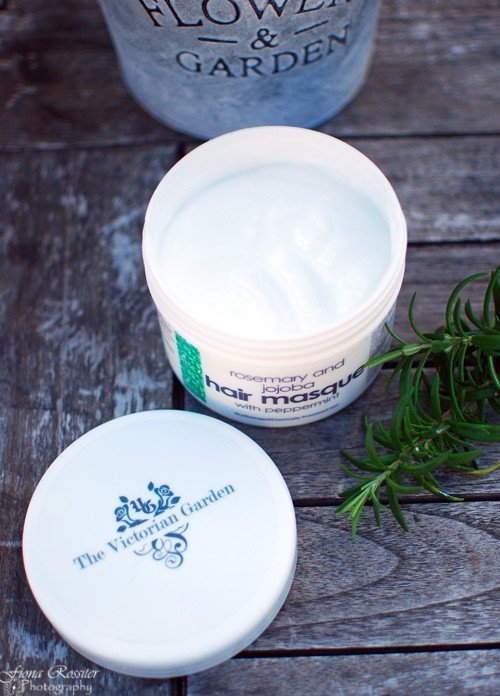 I received the Rosemary & Jojoba Hair Masque, with Peppermint to review. The mask is recommended as an extra nourishing treatment for dry or damaged hair, to help repair, moisturise and protect the hair shaft for smoother, shinier hair with less frizz. The formula combines Jojoba wax, Shea Butter and Avocado to deeply penetrate the hair and plant proteins to build strength and manageability. Rosemary and Lime essential oils assist in root health, soothing a dry and itchy scalp, while revitalising Peppermint balances pH and promotes hair growth.
I must admit I am always hesitant when trying new hair care products, as many of them leave my super fine hair unmanageable but I was keen to see if this masque could work its magic on my hair!
You do need a bit of time when using a hair mask – so for me the evenings or weekend mornings work best. The mask has a pleasant botanical fragrance, which smells quite strongly of rosemary but I did not find the smell lingered in my hair after rinsing. To use, apply the mask after shampooing from mid-lengths to ends of hair. You do need to leave it on for 5-10 minutes and then rinse well.
Tip: For a deep treatment, apply mask to damp hair and wrap head in a towel for 20 minutes or overnight. Rinse well after use.
I was initially quite surprised after rinsing my hair,as it felt quite dry and not as silky smooth as it has using other masks or treatments. After combing through and applying my everyday heat protection and styling products to my hair, I dried it as per normal. My hair was definitely easier to manage when styling it and not as "fly-away" as it usually is. My initial reaction was completely forgotten because my hair looked awesome – it had much more body and a great healthy shine to it. I was even asked later that day, whether I had gone to the hair dresser because my hair looked so amazing 🙂
Needless to say this product is a winner – well for me anyway! I recommend that you give it a try, especially if you have dry, over-processed hair.
To find out more about these and other products please visit The Victorian Garden website.