Hi everyone I thought I would let you about a fabulous Dermalogica beauty event, which is happening in Cape Town, on the 27th March 2014.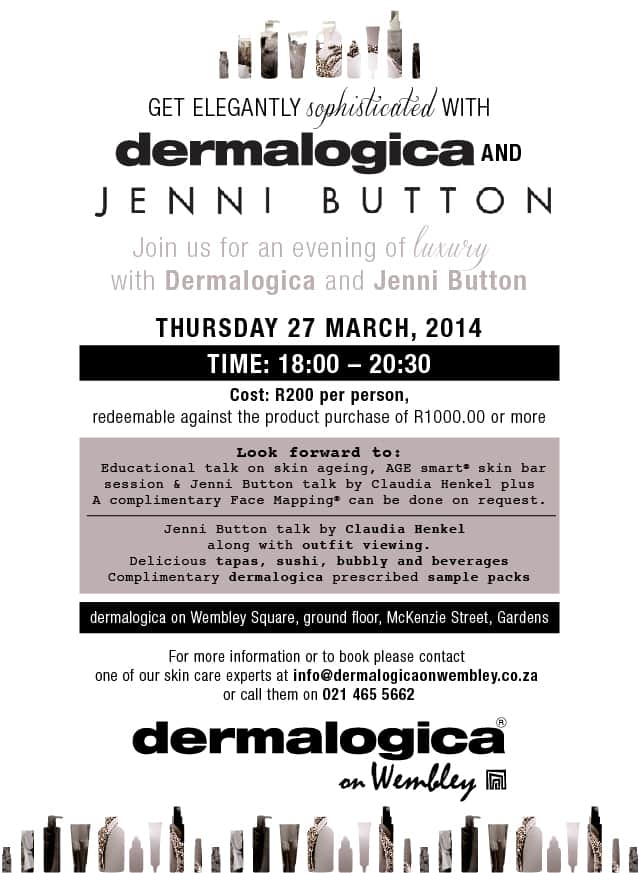 Dermalogica Event
This evening of luxury will be co-hosted by Jenni Button at the Dermalogica on Wembley, in Gardens, Cape Town, from 18:00 – 20:30. There will be an educational talk on skin aging, as well as talk by Claudia Henkel, from Jenni Button.
The cost of the event is R200, which is redeemable against a product purchase of R1000. You are also able to request a complimentary Face Mapping, at the event.
Along with all of the above you will be treated to delicious tapas, sushi and not to forget the bubbly! Sounds great don't you think!!!
For more info or if you would to book yourself a spot via email or call them on 021-4655662.