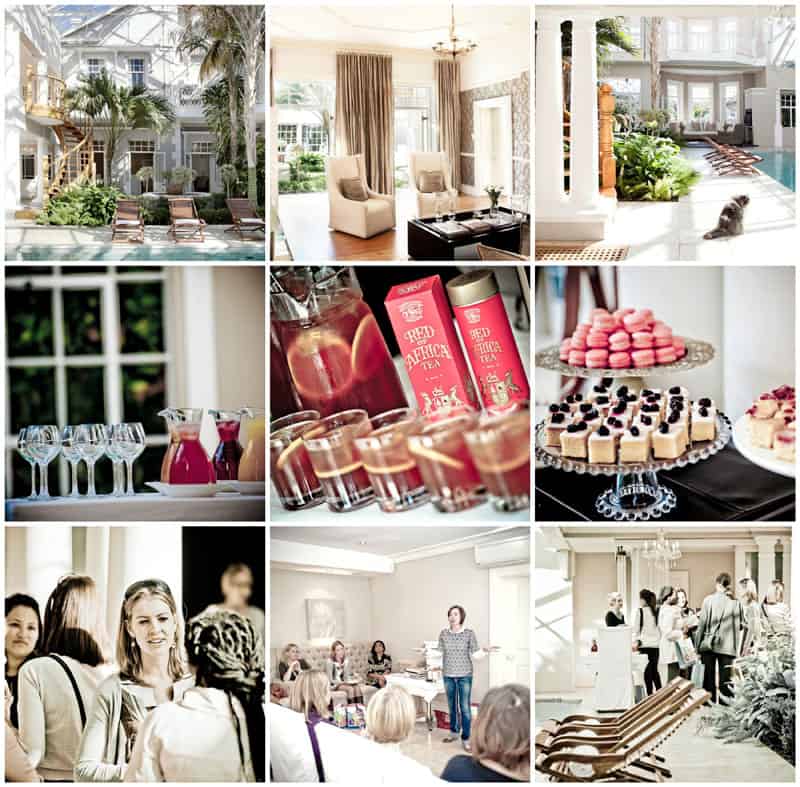 Last Saturday I was invited to attend a Mom's Morning hosted by Just Engage, at the stunning Banksia Boutique Hotel and Spa, in Cape Town.
Just Engage is an online but interactive antenatal course, created to assist those who are preparing to become parents. The amazing thing about the course is that it does not matter where you are located, whether it is Cape Town, Gauteng or Durban or some tiny village or town in between, you can have access to one of the most comprehensive courses this country has to offer.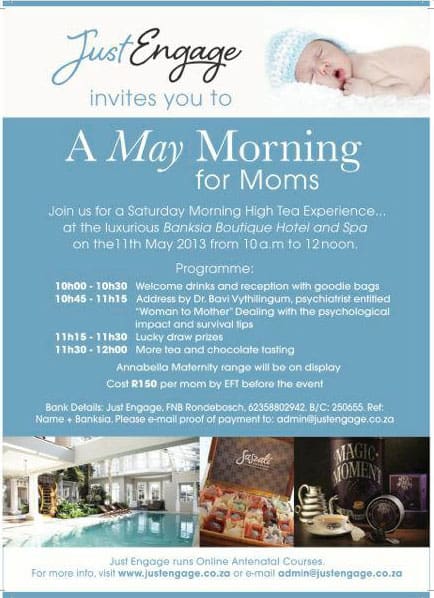 Upon arrival at Banksia Hotel, each mom or mom to be received a wonderful goodie bag, filled with an array of products, vouchers and information leaflets. We were then given the opportunity to mingle and explore the beautiful Banksia Hotel – what a stunning location! A variety of yummy eats and gorgeous teas, were elegantly displayed and begging to be sampled 🙂 who could resist!
Sharon, the founder of Just Engage then invited us to take our seats and gave us a brief run down of the mornings events. She then introduced the guest speaker for the morning, Dr. Bavi Vythilingum, who is a mom, as well as a qualified Psychiatrist in private practice and an honorary senior lecturer at UCT. She previously held the position of the head of the Woman's Mental Health Unit at UCT. Her clinical research interests are in the field of Women's Mental Health.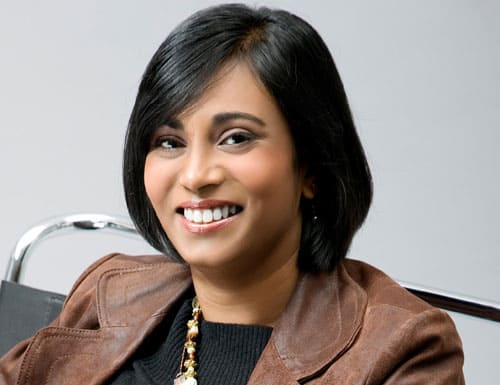 Dr. Bavi Vythilingum's talk focused on a mothers well-being post birth, high-lighting the very real issues surrounding Postnatal Depression(PND) and dealing with motherhood as a new mom. PND is something that can affect anyone after birth and the most important thing is to seek help! The amazing thing is, despite all her accreditation's, even Dr.Vythilingum, was not immune to suffering from PND, once again illustrating that it can happen to anyone. As a mom you slowly realise, as you get older and wiser that "good enough" is often more than enough, so remember to not be so hard on yourself and simply enjoy the journey because no one is perfect!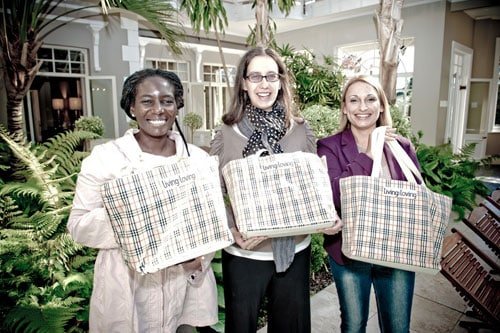 Thank you to Sharon and the Just Engage team for a wonderful morning and spoiling us with wonderful prizes! I received a stunning baby bag from Living and Loving, which I will definitely be passing on to a new mommy 🙂
Just Engage is offering 10 Expectant Mommy readers a chance to receive 50% Discount off an antenatal course before August 2013. All you need to do is leave a comment below this post with your details and a contact email address and the first 10 readers to do so will receive an email with the code to secure your 50% Discount from Just Engage.
If you would like to find out more about Just Engage and the courses they offer please pop over to their website by clicking here. If you would like to keep up to date with future event dates you can also follow them on Facebook.