Weddings like people come in all shapes and sizes. Every girl fantasizes about planning her Dream Wedding, pretty much from the time she is born the dream begins. The dress, the cake, the flowers – there are so many things at play and someone needs to co-ordinate it all. Having planned my own wedding, 15 years ago and having the pleasure of assisting in the planning of my brother's wedding, you quickly realise the enormity of the task at hand.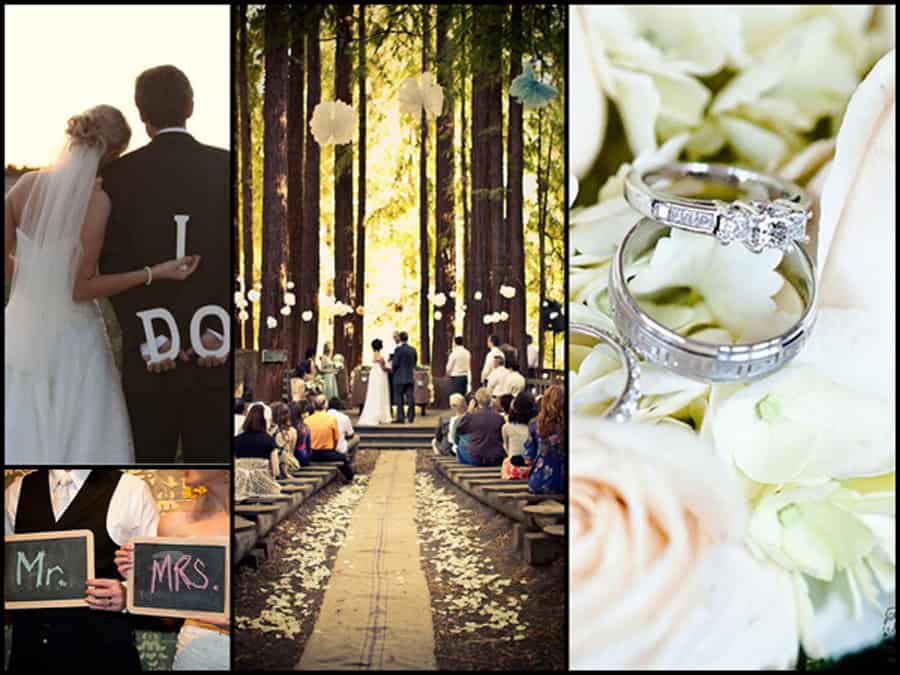 Planning Your Dream Wedding
Every bride-to–be has her own idea of what her dream wedding should be like – all you need to do is watch the endless array of reality "wedding" TV productions to realise how different peoples ideas can be.  Different cultures and religions can also influence the path that the "big day" will follow – I guess some people can handle all the pressure and stress while many opt to use a wedding planner or co-coordinator.
One thing you quickly realise is how out of control the "spend" can get when you start planning your wedding, especially if you are having a big wedding. Which is quite a scary thought, seeing as we have two daughters! Yes we probably need to start saving now. Many couples do however choose to have a smaller, more low-key wedding and successfully manage to keep their budget under control.
From personal experience there are a few key elements that should be your top priority when planning your wedding – your dress should be top of the list, followed very closely by choosing and booking your venue, next on the list should be a photographer and flowers. If you are making use of a wedding planner they will steer you in the right direction as to prioritising all these various elements.
Choosing your wedding dress is an exceptionally personal thing and can be quite daunting when faced with the vast array of styles and fabrics available. Again there are various factors that should be considered when making your choice, like the climate and venue you have chosen – you do not want a wedding dress with long sleeves if you are getting married in Cape Town, in December. If you have chosen a beach wedding – a loose flowing chiffon gown could be the way to go. As I said the choices are endless and can pretty much go wherever your imagination takes you and your budget allows.
We are fortunate to live a truly beautiful city, Cape Town, which easily lends it's self to be a perfect wedding destination. From beautiful beaches, breath-taking vineyards, spectacular garden and mountain back drops who could ask for more? Venues vary in size and price so there is something to suit all tastes and budgets.
In my mind the major stress factors when planning a wedding are the guest list and the table seating plan – if ever you want to see sparks fly this is where it will happen. Especially when your Mom insists that you invite your long lost Aunt that nobody has seen or heard from in years and then where do you seat "Aunt Mary" seeing as nobody likes her! I think that it is advisable to take a few steps back and remember that this is your special day! In my mind nobody remembers where they sat or what they ate, they are there to see the bride and groom and witness a truly momentous occasion.
So most of all – remember to have fun and enjoy the whole experience from beginning to end, it is your one opportunity to live out your fairy-tale, so make the most of it.
I have included the details of a few wedding and event planning companies, photographers and other wedding resources, to assist you when planning your Dream Wedding:
Wedding & Event Planners:
Affinity Wedding & Event Management
Celebration
Theme Creation
Wedding Concepts
Photographers:
South African Wedding Photographers (A comprehensive list compiled by SA Venues)
Images: Pinterest Wedding Board