The Majestic Garden Route and East Coast are one of our favourite local destinations in South Africa. The trip from Cape Town to Knysna is approximately six hours by road. It is one of the most beautiful places to visit, and you are in complete awe of the beauty that surrounds you. It also allows me to indulge my passion for photography!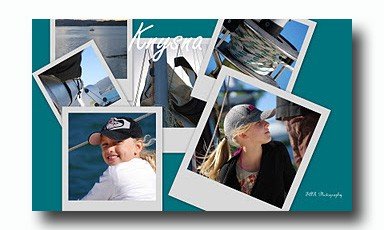 The Majestic Garden Route
The Milkwood tree, which is synonymous with the area, has a distinct smell.  I associate this smell with that 'holiday feeling'; it lets you know you are away from it all. The resort Under Milkwood, on Knysna Heads, takes its name from these majestic trees.
Leisure Isle
We have enjoyed many memorable holidays in Knysna and after a break of two years returned, this year, for our Easter break. Our choice of area to stay, in Knysna, is Leisure Isle. If you are lucky enough, you can rent a home directly on the Knysna Lagoon. It offers the tranquility of island style living, with the most fantastic views and the town is a mere 10 min car trip away. The area is ideal for families; children can happily bike ride around the island.
Walking across the Lagoon at low tide is something you have to do, it is a somewhat surreal experience.
Looking across the Lagoon towards the Heads
The Knysna Heads
The Knysna Heads is also a popular area, also with fantastic views from a slightly different perspective, looking down on to Knysna and the Lagoon. The area boasts a handful of restaurants, which as you can imagine, have the most spectacular views.
Thesen Island
Thesen Island is a Martha's Vineyard style development, is a more recent addition to the area and is a very popular choice for holiday rental. We have stayed there in the past but still, prefer the peace and tranquillity of Leisure Isle. The marina on Thesen Island sports many shops and restaurants and a boutique Hotel, catering to holiday makers every need.
Knysna is a skipper's paradise, with all sorts of vessels on display and plenty of boating shops in the area.  There are a variety of boat trips on offer, for those of us who do not own our own boat. These scenic adventures depart from the Knysna Waterfront and provide the seafaring traveller a variety of options; from simple sightseeing to a luxurious trip including a meal and drinks.
Knysna forest
If it's the outdoors that you enjoy, the walks and trails in the area are fantastic. The enchanting Knysna forest is wonderful for children of all ages. It is the largest indigenous forest in South Africa and was once home to vast herds of the Knysna elephant. If you would like to get up close and personal with these magnificent creatures, then a visit to Knysna Elephant Park is a must.
Other Garden Route Attractions
Other interesting things to do with children while in the area, other than visiting the beautiful beaches; you can pay a visit to Monkeyland, a primate sanctuary or Birds of Eden, a bird sanctuary. They are both in the Plettenberg Bay direction, heading out of Knysna going East. Both of these venues will keep you and your family enthralled for hours.
Lookout Beach Plettenberg Bay
Although the weather was rather inclement during our trip, this Easter, we still managed to enjoy the sights and do all the touristy things. We were even treated to a trip across the Knysna Lagoon, on a beautiful catamaran, which was a definite highlight of the holiday. Knysna is a place for relaxing and getting away from city life, and we always enjoy it immensely. We are so blessed to live in such a beautiful country!