Fridays are our chilling nights – we keep food simple, drink good wine and just relax. Fridays, are when do our version of "take-out".  The girls love the idea and helping with whatever is on the menu. My favourite is Pizza Fridays – we do homemade pizza with a variety of toppings. I thought I would share my recipes with you.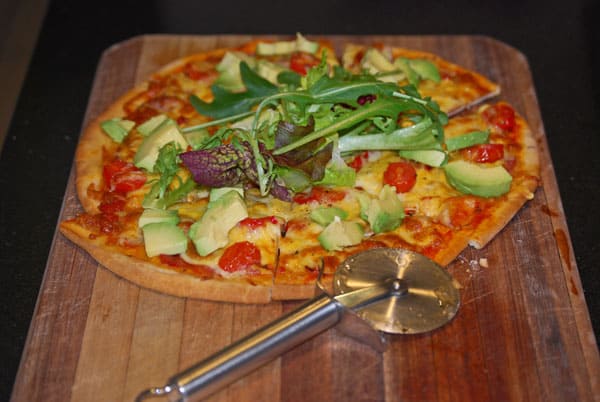 Pizza Fridays
The Base:
It is not my original recipe. However, there are not many, basic recipes, that are anymore. I think credit for this one belongs to Jamie Oliver; it was on one of the first TV series he did – yes I am probably showing my age. One thing that it is, is easy, so no excuses for shop-bought!
Ingredients:
500g Strong White Flour (If you can get "Stoneground" that is the best)
300ml Tepid water ( blood temp)
15g Fresh yeast or 2 sachets dry yeast ( I use dry it more easily available)
15g Ground Salt
15g Sugar ( I use brown but whatever you have is good)
Mix together your dry ingredients (you can sieve them if you like). Make a well in the centre add the water and mix – I usually start to mix with a fork, then I use my hands to mix. Knead into smooth dough – get rid of all your frustrations from the past week. 😉 Roll the dough into a ball – then I let it rest for at least half an hour. Once rested you can divide into portions – this recipe makes +/-4 medium/large pizzas. Then roll out dough into your desired shape.
Tomato Base topping:
This recipe is very much to my taste which you can adapt if you like.
One tin plum tomatoes in their juice
15ml Tomato paste
2 Garlic cloves(Crushed or finely chopped)
1 Tbsp. Fresh or dried oregano (If fresh then chop finely)
1 tsp. Chilli paste or one small chilli (chopped finely)
1 tsp. Sugar
Salt and pepper to taste
It is essential to use plumb or any whole tinned tomatoes as it makes a more luxurious sauce, otherwise, I find it too watery. Purée your tomatoes with a stick blender – then add all the other ingredients and mix well. This recipe is usually more than you need for four pizza's, so just freeze the leftovers in an air-tight container – for next time.
Toppings:
Well this is such a personal thing, but my favourite is:
Add your tomato sauce topping, followed by Salami, pepper dews (pickled baby peppers), fresh baby tomatoes and grated mozzarella. Bake in a preheated oven at 200°c, for 5-10mins, until the cheese is sizzling and golden. Once the pizza is out of the oven, I add fresh avocado and fresh rocket leaves – yum! Last week we also added sliced goats cheese (before baking in the oven) – which was rather delicious!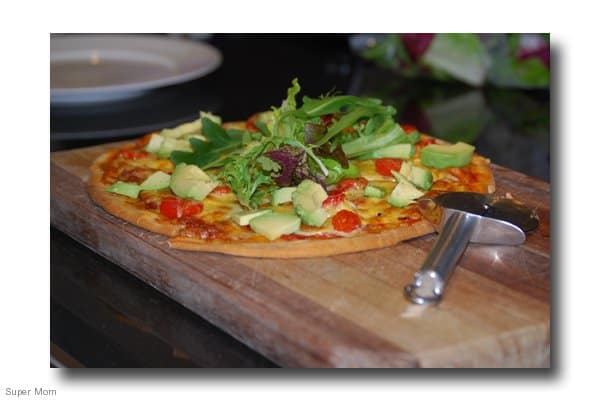 So give this a try. It is lots of fun; the kids love rolling out the dough and choosing their toppings. Not forgetting that it is so tasty and it's homemade.
ENJOY!