On our new healthy eating plan, I have had to become a bit more inventive in the kitchen! This is one of the fish recipes we currently love – my Healthy Yellowtail Recipe with Leeks and Courgettes.
Yellowtail with Leeks and Courgettes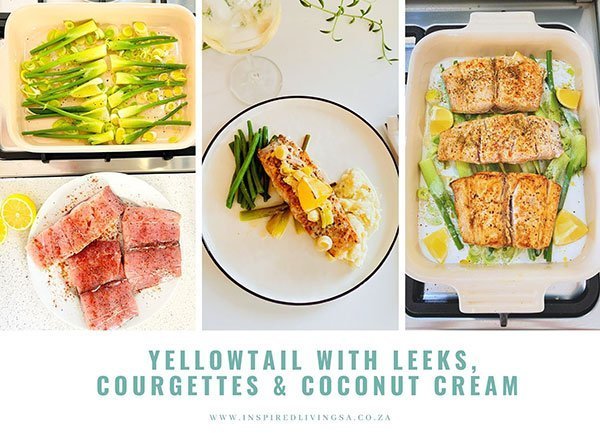 Initially, when I made this dish, I used baby fennel and leeks but have subsequently decided to replace the fennel with courgettes. It is a simple recipe to make but utterly delicious. Please let me know if you try my Healthy Yellowtail Recipe with Leeks and Courgettes.
Ingredients: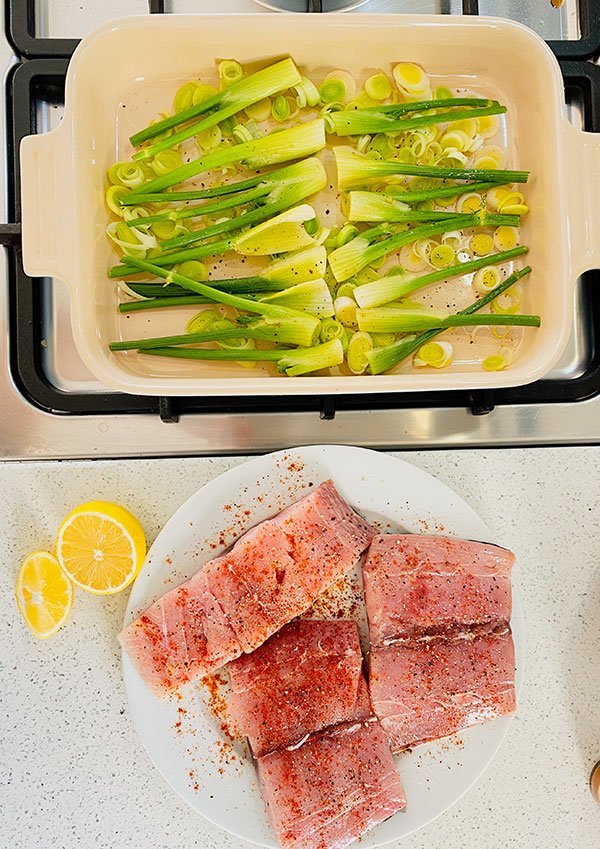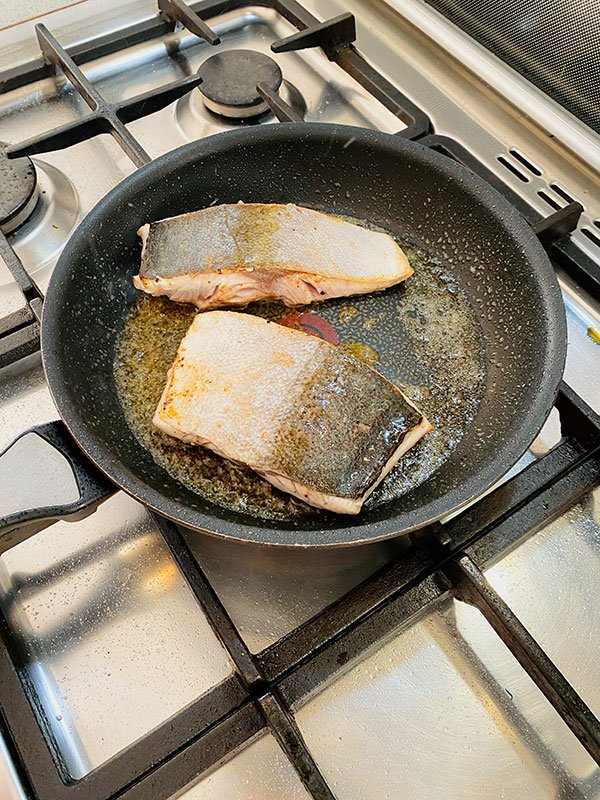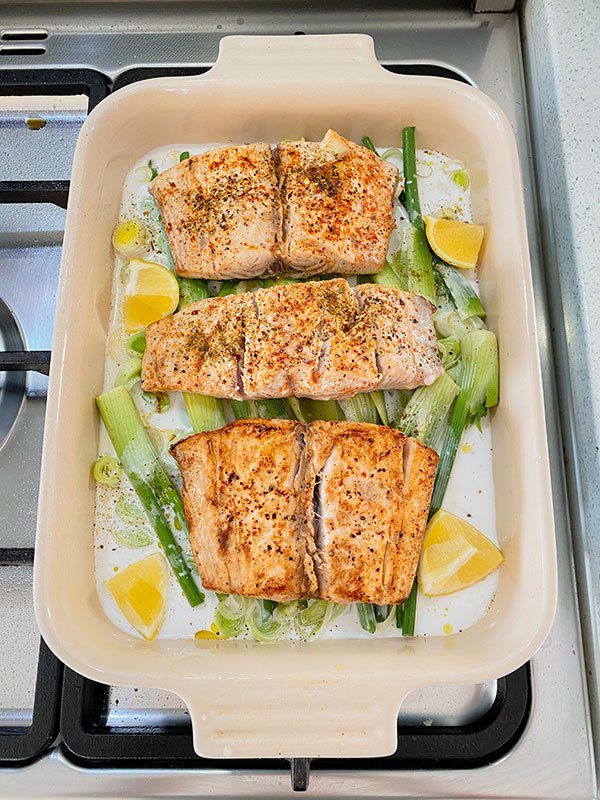 4 Large Yellowtail Fillets (or similar firm-flesh fish ) – Skin On
1 TBS Olive Oil or Coconut Oil
Leeks
Courgettes
1 Garlic Clove – Crushed
125ml Coconut Cream
1 TBS Fresh or Dried Dill
Salt and Pepper for seasoning
1 to 2 Lemons
Method:
Season the fish fillets with dill, salt and pepper. Slice the leeks and courgettes.
Heat 1 tablespoon of olive oil in a heavy-based pan, place the Yellowtail in the pan skin-side up and cook for 3 to 4 minutes until golden. Turn the fish carefully, add a squeeze of lemon, and cook for a further 3 to 4 minutes, do not overcook. Remove from the pan.
While you are panfrying the fish place the sliced leeks and courgettes into an ovenproof dish. Pour the coconut cream over the vegetables, add the crushed garlic and season with salt and pepper. Oven bake the vegetables for approximatley 5 to 10 minutes. Place the fish fillets, skin side down, on top of the bed of vegetables. Cook in a preheated oven at 180°c for a further 10 minutes or until done. 
To Serve: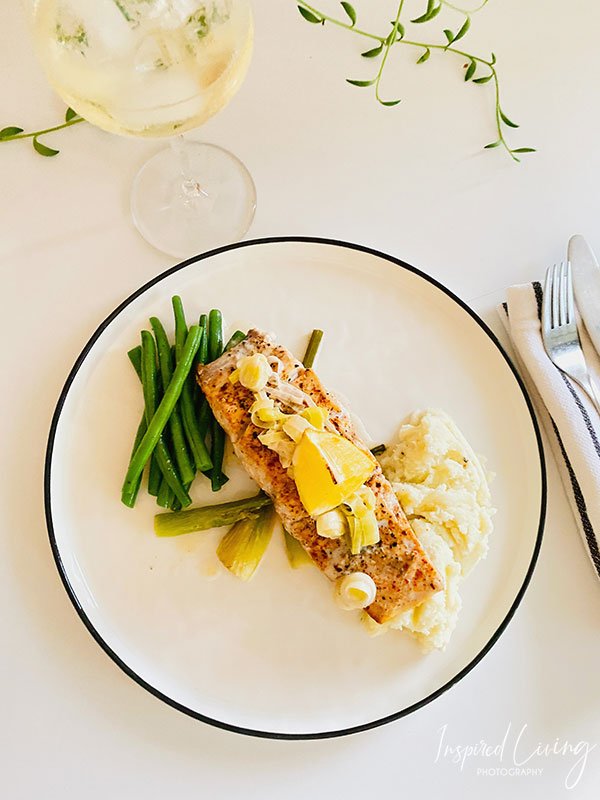 Serve with cauliflower or potato mash, along with sauteed green beans and a wedge of lemon. I recommend pairing this recipe with a glass or two of chilled Chenin Blanc or Unoaked Chardonnay.
Wine Details
The wine featured here is the Middelvlei Unoaked Chardonnay, priced at R110 per bottle and available online from selected retail outlets.
If you have enjoyed Healthy Yellowtail Recipe with Leeks and Courgettes, you will also love my recipe for Pan-fried Salmon and Caper Pasta.
Images
©2010 – 2021 Inspired Living SA and Fiona Rossiter. Please do not use any images featured on this website without written consent from the copyright holder and owner.
Disclosure & Disclaimer
All information and rates are deemed accurate at the time of publication.