There is definitely a trend, as far as the common shade of colour, that runs through most of my favourite fashion items at the moment, tangerine is big this season and I could not resist adding a bit of tangerine to my own wardrobe!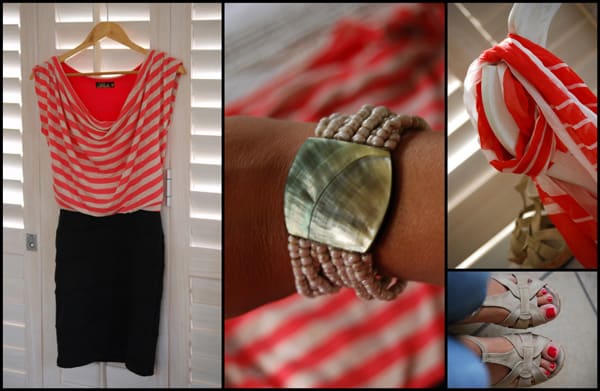 My Top 4 Fashion Items
It is fun and a bit sassy and I feel wonderful in it!
The shell bracelet I am wearing was a gift from brother and my new sister-in-law for Christmas! I am loving it, it's great with most colours but works exceptionally well with more earthy tones.
The beautiful geometric print scarf was also a gift, from good friends and it is so pretty and soft. It looks beautiful with white linen trousers and a white T or vest.
My old faithful suede wedges have been out and about quite a bit of late, as well as being super comfy they work well with a skirt, a dress or jeans. The colour is neutral so you can get away with wearing them with just about anything, day or night! Oh and the added bonus is they make my legs look awesome!
What are your favourite fashion items? Please share them with us we would love to see what they are!
Photography by ©FAR Photography