As many of my readers already know coffee is somewhat of an obsession of mine. I will not drink coffee unless it's the "real-deal", I am not embarrassed to say I am a big coffee snob, instant coffee does not pass my lips – EVER! I would quite honestly rather drink Rooibos tea or water, than drink instant coffee. That said you can also get coffee served to you that is masquerading as espresso coffee, some watered down excuse for coffee. I guess like great wine; it is all about what goes into the product that determines the outcome, as well as who is making it! It is important to know where the source of the coffee beans, as well as how they are roasted and brewed. Hence my plan to source some of the best Coffee in the City. 
Coffee in the City
Coffee culture has become a rather serious business in Cape Town, with many Artisanal roasters popping up all over the city. You may have read my previous post on the Top Coffee Shops in Cape Town. One such spot which recently caught my attention is Truth; their strap-line reads WE ROAST COFFEE. PROPERLY.

Not all coffees are created equal. The streets are overflowing with watery brew; and this taste-bud nightmare continues to exist because good people remain silent. No longer! This travesty of coffee justice ends right here with this institution. At Truth. the bitter horror of the over-roasted bean is avoided, the coarse grind is banished and poor preparation is shunned. Say no to mediocrity! Experience coffee as a religion. ~TRUTH.coffeecult
I love reading manifesto's such as theirs; it highlights the fact that there are indeed still people out there like David Donde, who focus on quality above quantity and set out to do something the right way! I have yet to visit Truth, but it is at the top of my to-do-list for October! If you would like to pop in and visit them, Truth Headquarters located at 36 Buitenkant Cape Town.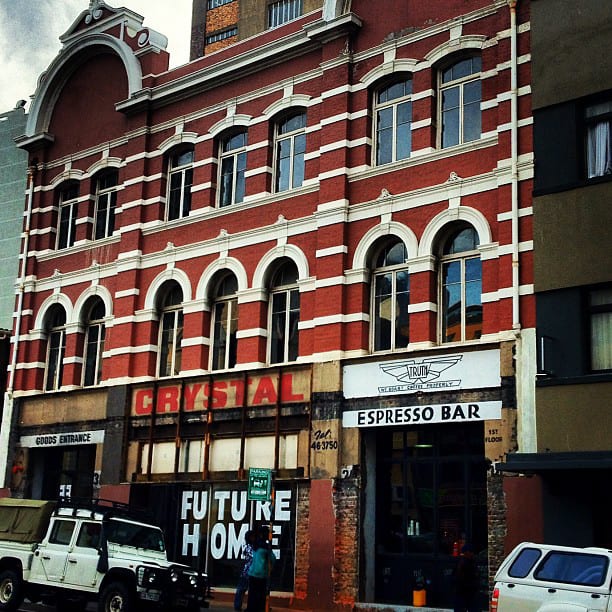 Situated in Cape Town's gritty design fringe, the striking venue provides a central location for David Donde's artisanal approach to the coffee bean and his reverence in its preparation and service.
Do you have a favourite coffee spot in your city? I would love you to share it with us, and where possible I will try it out for myself – if I have not been there yet.