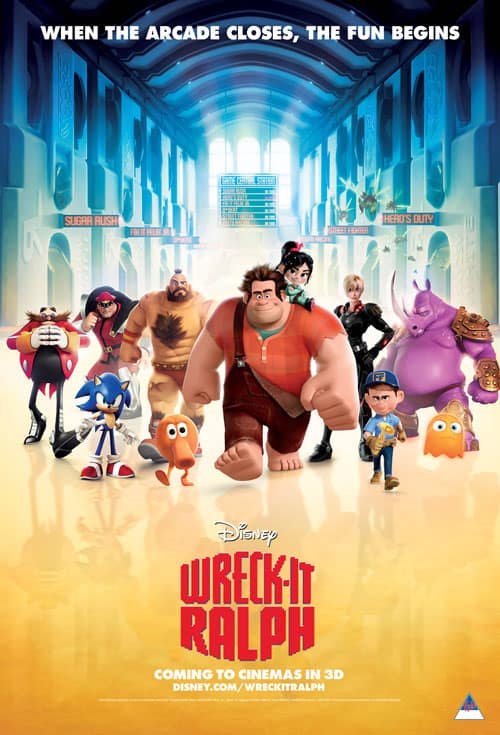 Last week I was treated to a preview of Walt Disney Animation Studios "Wreck It Ralph", a hilarious, arcade-game-hopping adventure.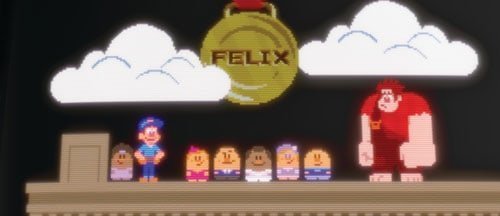 When director Rich Moore joined Walt Disney Animation Studios and began developing "Wreck-It Ralph," he had a big problem. "Arcade-game characters have no free will," he says. "They're programmed to do one thing day in and day out—they don't have a choice in the matter. I thought, 'That's boring.'"
Or is it?
"I realized it's actually a great conflict," says the director. "Within this world, there are strict rules: you do one job and one job only. What if there was a character who didn't like his job?"
At nine feet tall and 643 pounds, Ralph is certainly a force to be… well, wreck-oned with. He is a massive guy charged with wrecking the apartment building in a place called Niceland. Much to Ralph's dismay, Fix-It Felix Jr. is called on to fix the building and save the day. With his magic hammer, Felix earns love, respect and a fancy gold medal, from the Nicelanders.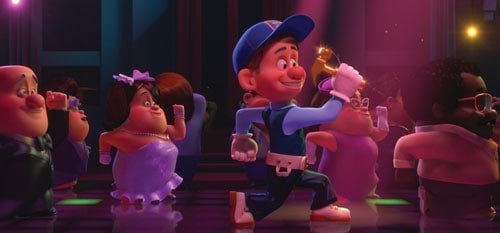 After 30 years of playing his assigned role of the "bad guy" Ralph decides to turn the tables, his plan is to win a medal and by doing so earn the kind of love and respect that Felix gets.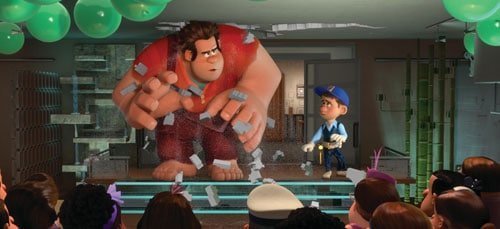 Ralph's quest to win a medal will take him from his home in the game Fix-It Felix Jr. into the vast worlds the arcade has to offer. In his first adventure Ralph find himself in "Hero's Duty", a modern, first-person shooter game—it is brand new and the best game in the arcade. In this game, Sergeant Calhoun heads up a platoon of soldiers fighting off Cy-Bugs that are annihilating the universe. Calhoun and Ralph do not see eye to eye and her sole mission becomes getting Ralph off her turf. Ralph however will not let anything stand in the way of him getting his medal.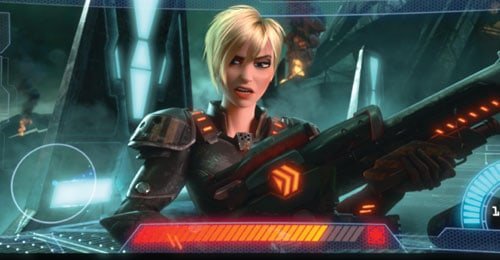 In his attempt to make a getaway with his acquired medal Ralph accidentally lands up in a game called "Sugar Rush", a 1990s cart-racing game, set in a world that is made entirely out of candy. Here Ralph meets an unusual little girl named Vanellope von Schweetz. Vanellope lives on the fringes of Sugar Rush. She's a glitch (a programming error) so she's ostracised and banished from the activities of Sugar Rush and has to take care of herself. Ralph and Vanellope do not see eye to eye and she gives him a hard time but they soon start to realize that they're a lot alike. They are both misfits.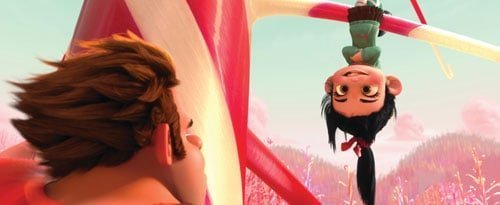 Ralph learns that Vanellope is on her own quest to join the ranks of the Sugar Rush racers, even though none of the other Sugar Russians support her. As a result, she's developed a tough exterior and a sharp tongue to go with it. But Ralph can take it—the verbal sparring between the two leads to a real friendship between them. And Vanellope—through her plight—opens Ralph's eyes to what it really means to be a hero.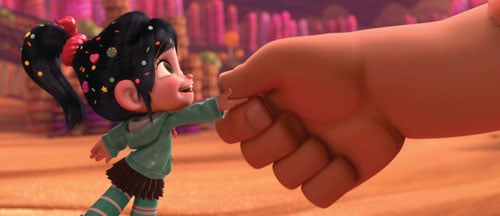 I loved the character of Vanellope, someone who has been misunderstood by her peers and all she desperately wants, is to fit in. Ralph personifies the gentle-giant, who no matter how hard he tries cannot get people to like him but realises in the end that all he needs to do is just be himself. 
I really enjoyed the movie it is a heart warming feel good movie that illustrates that what you wish for, is not always what is meant to be but you should be true to yourself and most of all believe in who you are!
Wreck It Ralph is due to be released in Cinemas in South Africa on the 25th January 2013.