This recipe was created as part of a "Spice It Up" cooking challenge. I thought that a Spiced White Chocolate Panna cotta would be a change from the norm.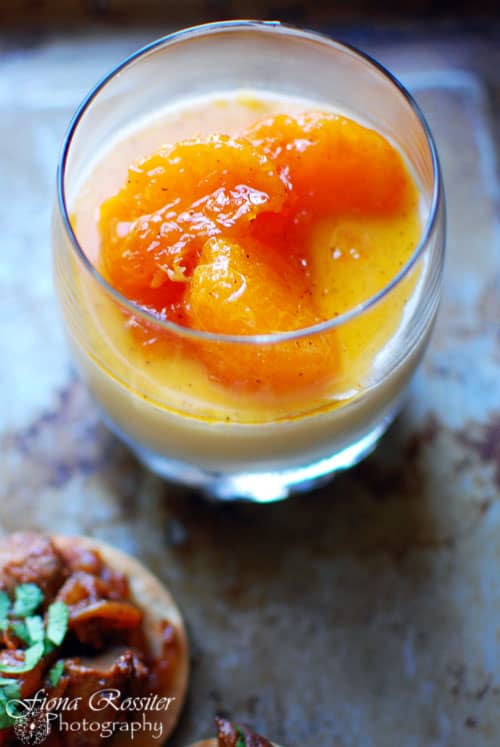 As I mentioned this recipe was part of a cooking challenge. We need to create two dishes as part of a "Spice It Up" theme and this was my dessert. The other dish I made was Spicy Chicken Livers.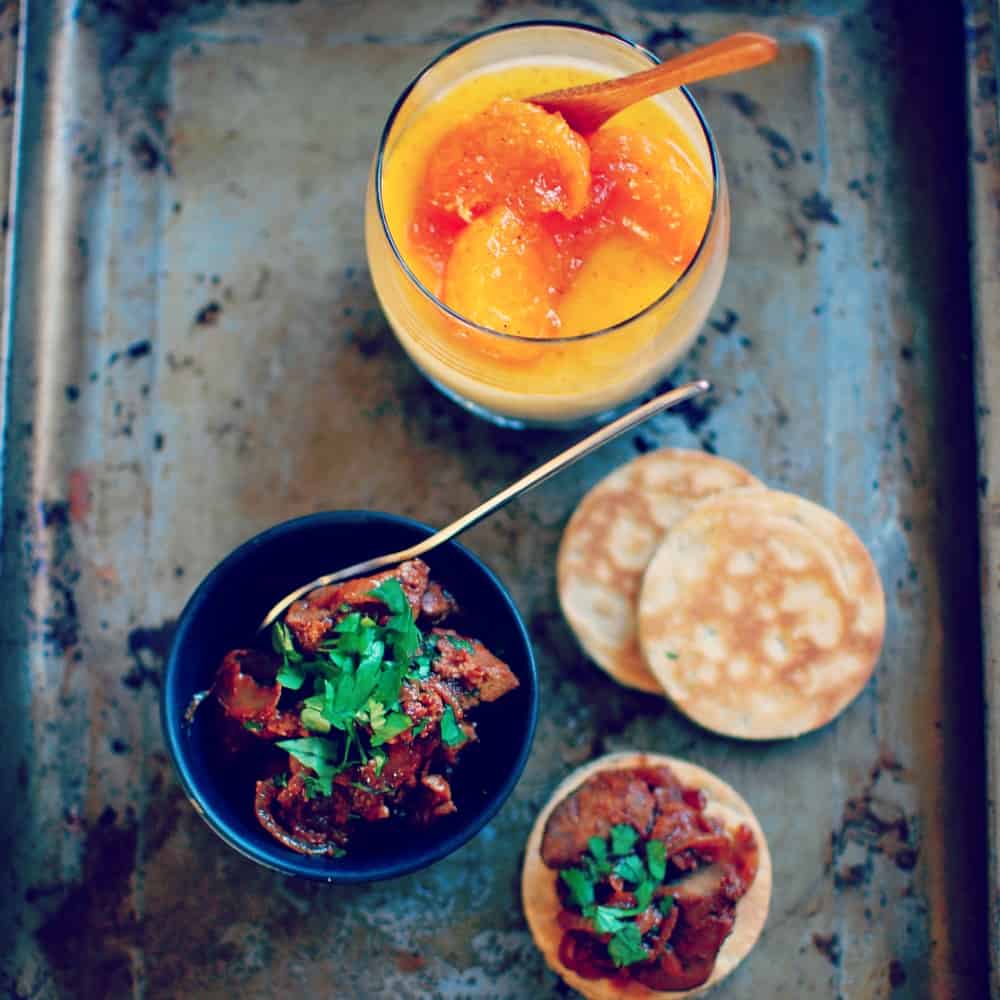 For the chocolate Panna cotta:
1 cup fresh cream 1 Tbsp unflavoured gelatin 80g white chocolate, chopped 1/4 cup castor sugar 1 strip orange rind 1/4 tsp Robertson's cinnamon A pinch Robertsons cayenne pepper 1 cup full-fat milk
For the spiced clementines:
3 clementines, peeled Juice of 1 clementine Rind of 1 clementine 1/2 cup water 1/2 tsp Robertsons cinnamon  1/4 tsp Robertsons cayenne pepper  1/2 cup sugar
Method:
For the spiced white chocolate Panna cotta: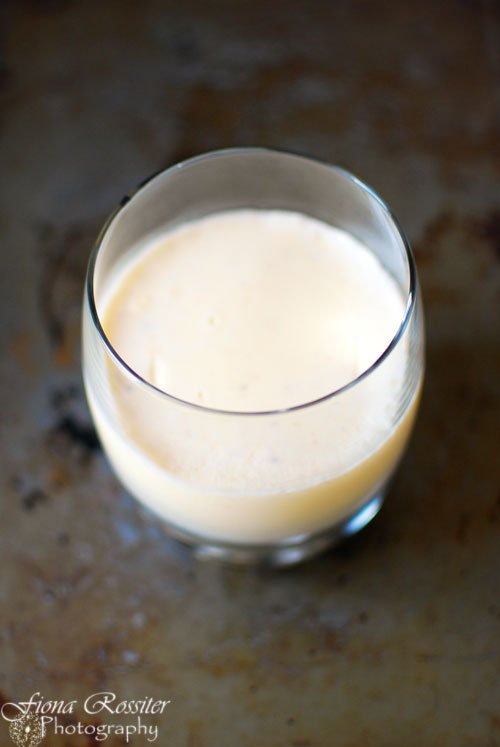 Chefs note:  The Panna cottas need to be refrigerated for at least 4 hours, but can be made in advance and refrigerated overnight. The cooking time does not reflect these 4 hours needed for setting.
Pour 50ml of the cream into a small pot and sprinkle over gelatin. Let it stand for 5 minutes before heating over a medium to low heat until gelatin is dissolved. In another pot, add the remaining cream, chopped white chocolate, sugar, orange rind, cinnamon and a pinch of cayenne pepper. Heat gently until the chocolate is melted. Stir in the gelatin mixture and the milk. Sieve the mixture and pour into dariole moulds or individual serving glasses. Cool for 5 minutes before placing in the fridge for approximately 4 hours to set.
For the spiced clementines:
Peel and segment 3 of the clementines. Juice the remaining clementine and keep the flesh. Add water, juice, clementine flesh, rind, spices and sugar to a small pot and heat over a medium to high heat until reduced and sticky. Add remaining segments and cook over a medium heat for 5 minutes. Remove from the pot and allow to cool. Once the Panna cottas are set, spoon 3 segments, along with the sauce, over the Panna cottas and serve immediately.
Prep time: 30min Total time: 1hr35min (this excludes the 4hr setting time of the panna cotta) Serves: 4