As you may be aware, we moved home at the end of last year, which was quite an upheaval! We are relatively settled now but are battling a bit with a lack of space, as the house is incomplete – our project for 2015! The most important project, for me that is, is my Home Office!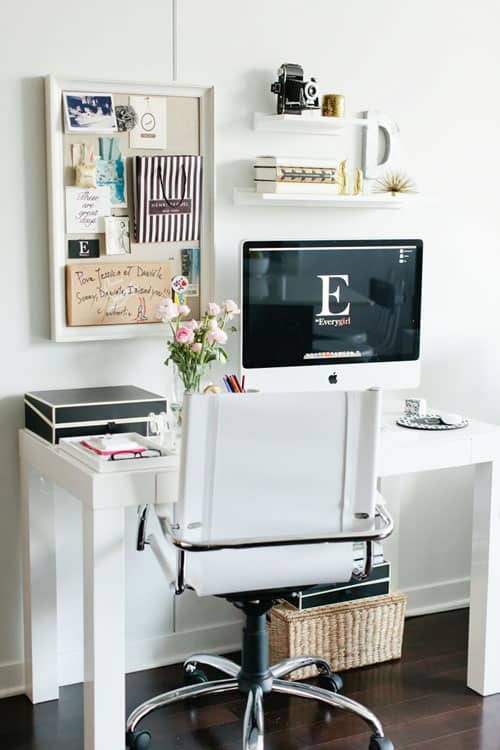 Home Office
Unfortunately, we have ended up in a situation, where we have less "general" space than in our previous house but once we have completed our planned alterations, that should be sorted. One of the main areas I am struggling with is not having a proper home office. In our old home, my workspace was in our spare room/study, but it is now in our bedroom. I am finding this setup less than ideal, as our bedroom is mezzanine and open plan. Which means I hear all the noise from downstairs, this is not good for writing or work productivity in general.
Home Office Planning
We have just enlisted the help of an architect, to ensure that the alterations we do, address and satisfy all our needs for the future. The entire process will probably take over a year(who am I kidding – more like two) but it will be worth it in the end!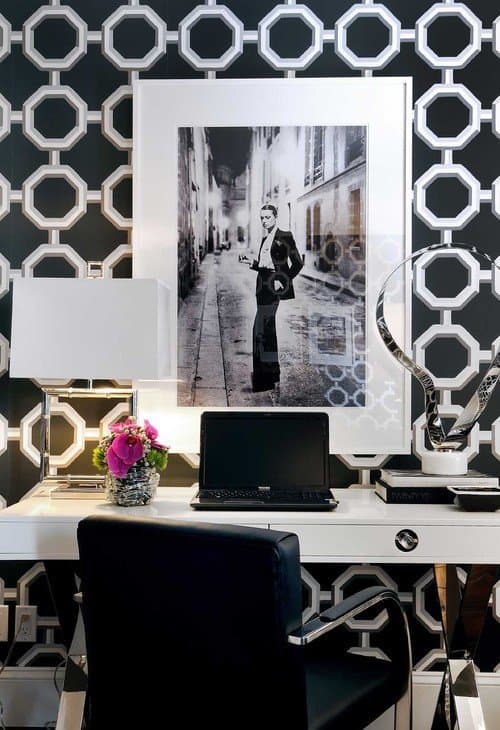 I have been scouring the internet, mainly Pinterest, for home office ideas and inspiration. I thought I would share a few of my favourites with you.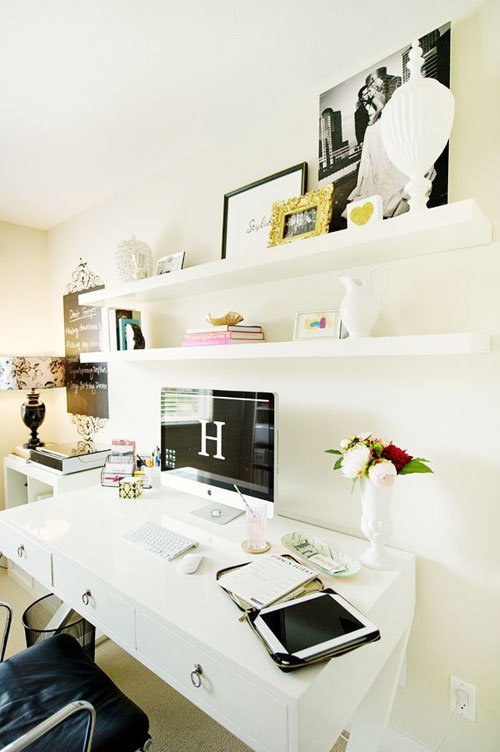 Black & White
I would love a black and white theme for our home office, with elements of glass and wood. My general decor style is modern-contemporary, with touches of French country thrown, in other words, a bit eclectic. For our new home office, I am leaning towards clean lines and a slightly more minimalist approach. As I mentioned before I would love to have wood and glass in the space, as well as metallic elements.
Sticking to a black and white theme will keep help keep the general space neutral and minimalistic. I will add visual interest and character to the area, by using bright accessories and soft furnishings.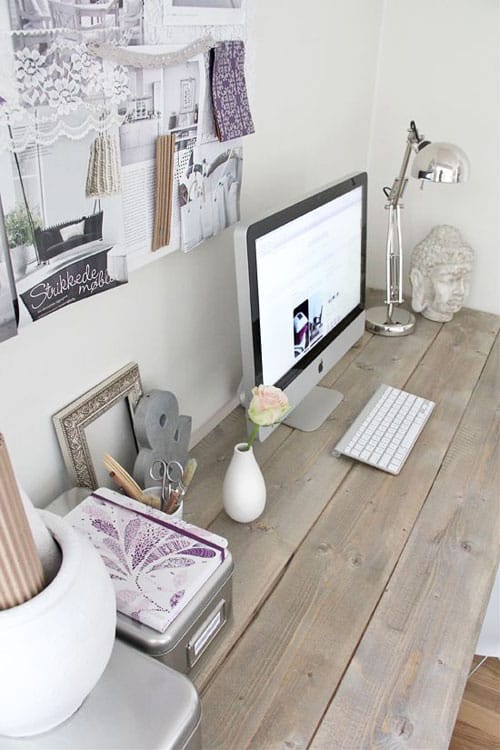 The Workspace
My main criteria for a home office space is a functional desk, comfortable chair and lots of storage space. Naturally, it has to be ascetically pleasing as well, but functionality is vital!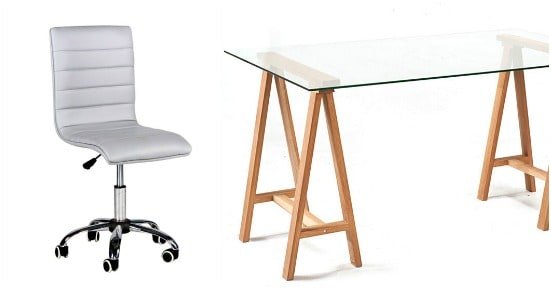 As far as a desk goes, I think a glass trestle style table, much like the one above, from MrPrice Home, would be amazing. I would prefer white legs, but I do like the wood element as well. I also have my eye on a padded, leather or faux leather, swivel chair, in either black or white.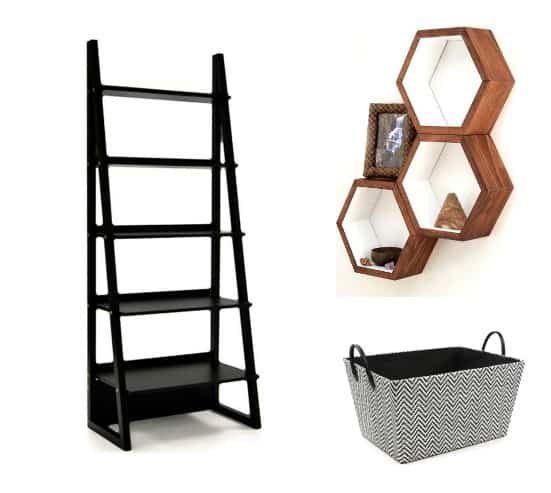 With a trestle style desk, I would need to have a separate set of draws, preferably on casters, which I can move around if necessary. I love the idea of a ladder style bookshelf and floating shelves or even something entirely different, like the hexagonal ones above from Typo.
So what do you think of these ideas for a home office, is this something similar to what you would choose or is your taste very different. Please let me know your thoughts in the comment section below.
For more Home Office Inspiration and other exciting things, follow Inspired Living on Pinterest.
Disclosure Ranking:1