Babor Reversive
I am back from the UK, a whirlwind trip, to see friends and family but most importantly, to meet my new baby nephew, for the first time! Then a bit of a family break up the West Coast, for Easter but also trying to squeeze  in some work, as I have such a back-log of new products to share with you!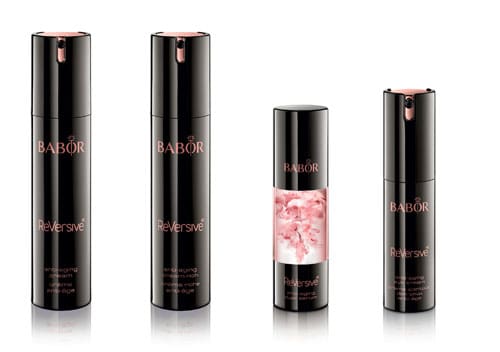 One of the products I am most looking forward to trying and reviewing is the new Barbor ReVersive Anti-Aging Cream! There are definitely moments when I would love to be 20 again but then what about all the amazing experiences, which make your life more beautiful! It is just a pity that these life experiences sometimes leave their traces on our skin. Over the course of time, the skin's natural defense mechanisms are weakened and the process of cell renewal slows down. However, the good news for skin is that BABOR ReVersive can now turn back time a little bit.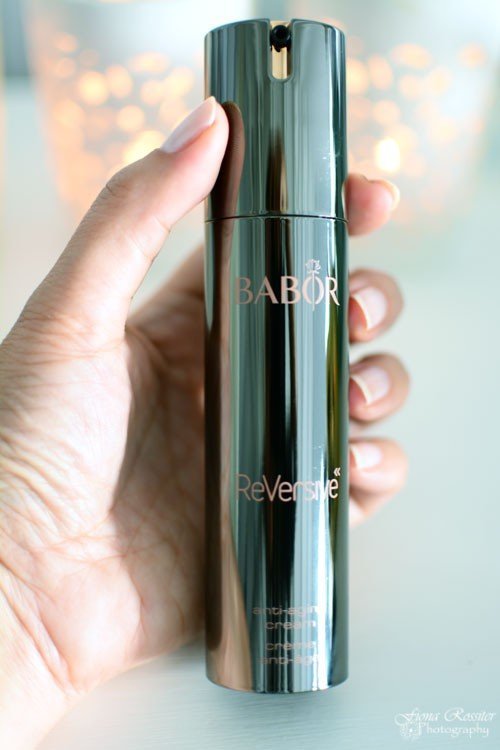 I have just started using the Babor Reversive Anti-aging Cream, so I cant really give you too many thoughts on the product yet but thought I would share a bit more about this new range with you:
BABOR ReVersive – Time reverse skin care with the revolutionary RE-YOUTH COMPLEX
The RE-YOUTH COMPLEX
BABOR's Research and Development Center has created an exclusive precision formula exclusively for ReVersive. It contains four high-performance active ingredients that work together in perfect synergy. In order to create ReVersive, BABOR relied on award-winning medical research, the protective effect of plant-based stem cells and the power of active marine ingredients – with one common goal in mind: to reactivate and maintain the beauty of each individual woman.
Telovitin: keeps cells younger for longer
Telovitin, an active ingredient based on Nobel Prize-winning research, combats skin aging at its source: cell activity. It protects the telomeres (the ends of the chromosomes) and thus extends the life cycle of the skin cells.
Agicyl: activates defenses against skin aging
This multifunctional active ingredient, which is extracted from the stem cells of the Alpine plant Globularia cordifolia prevents glycation of the collagen fibers so that the skin retains its elasticity. It also stimulates the longevity gene SIRT-1, enabling it to reach peak performance, and boosts the skin's detoxification systems. Thus, it neutralizes free radicals and environmental aggressors.
Lumicol: creates luminosity and radiance
When freckles cease to look cute, but become pigment marks, protein deposits in the skin tissue are to blame. The active radiance-boosting ingredient Lumicol, which is extracted from microalgae, can activate a protein that destroys these marks. This ensures an even-looking complexion and restores radiance to the skin.
Epocyl: for an instantly visible smoothing effect
This active marine ingredient, which is obtained from plankton, forms a film on the surface of the skin, and within 15 minutes visibly fills in any wrinkles and unevenness.
These four components create the RE-YOUTHing effect. Although ReVersive can't turn back time, it can reverse its visible traces. Essences of the unique BABOR rose give the products their incomparable fragrance.
The products:
ReVersive anti-aging dual serum (set of 4) 4 x 8.7 ml, R3650
Thanks to the innovative booster technology, the serum is freshly activated for a one-week application. Once it is activated, the two phases of the serum blend together to form a micro-emulsion, which penetrates the skin noticeably deeper and faster. This is what gives the RE-YOUTH COMPLEX in this serum its highly intensive action. The set contains four little bottles of ReVersive anti-aging dual serum, each of which is designed for seven days' use. For best results, it should be applied over a four-week period, in harmony with the skin's natural renewal cycle.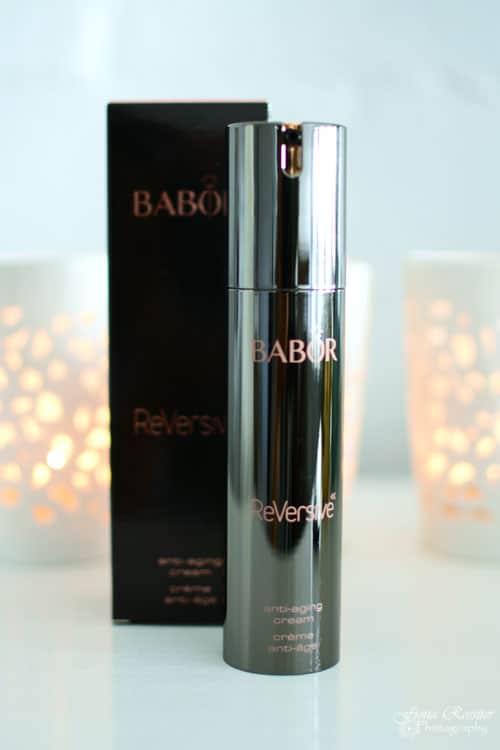 ReVersive anti-aging cream 50 ml, R2560
ReVersive anti-aging cream rich 50 ml, R2783
Two creams to choose from: Thanks to the RE-YOUTH COMPLEX, the light 24-hour cream has a comprehensive anti-aging, smoothing effect and creates a youthful glow, making it an ideal day cream. The slightly richer, soft-textured cream is ideal for dry skin, and can also be used as night cream to pamper the skin.
ReVersive anti-aging eye cream 15 ml, R1319
This ophthalmologist-tested eye cream, which was specially designed for the sensitive eye area, absorbs quickly and firms delicate skin extremely gently. In addition, extracts of rhodiola rosea, sugar beet and yeast stimulate lymph flow, and thus reduce dark rings under the eyes. For an eye pack, apply a generous amount of the cream twice weekly.
For more details on these and other products please visit the Babor Website.
Disclosure Ranking:2