We have had a few glimpses of balmy spring weather over the past few weeks, which has been wonderful! There is no better way to enjoy this weather, than alfresco dining, in a beautiful setting! A few weeks back we spent a glorious Saturday, in just such a setting, at The Tokara Deli.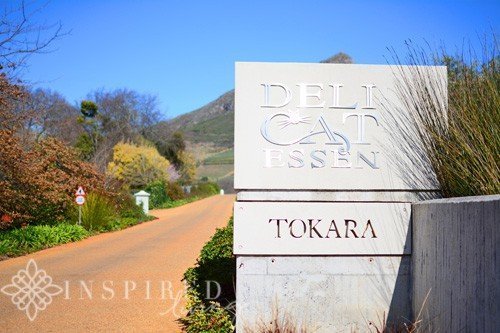 The Tokara Estate is situated on the R310 outside Stellenbosch and is nestled among vineyards and olive groves, on the Helshoogte Pass. 
The Tokara Deli
Tokara Deli has recently been revamped and is also under new management. The Deli has always been one of my favourite lunch spots in Stellenbosch. I think this is mainly because of the setting and picturesque views, as well as the child-friendly environment.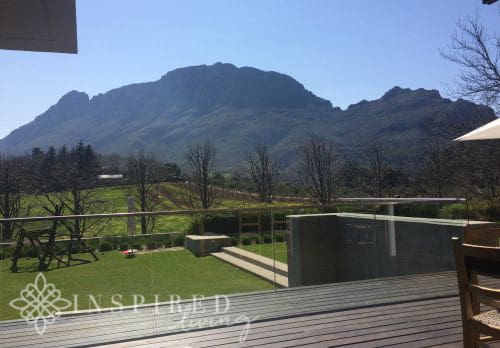 Kids can happily run on the lawn and climb the wooden jungle gym, to their heart's content. While adults relax on the patio, sipping on a glass of wine.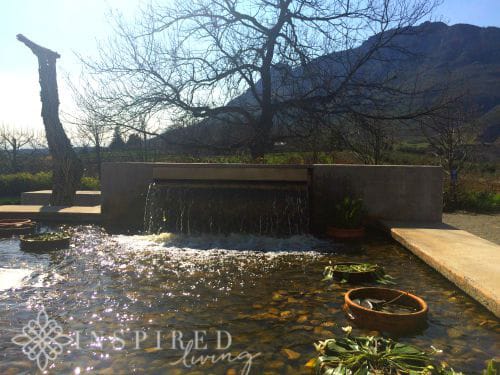 The 60-seater bistro is elegant and modern, without being fussy and has a wonderfully relaxed atmosphere. Large folding doors, lead out from the restaurant, onto the patio, creating a wonderful light and airy, inside-outside feel.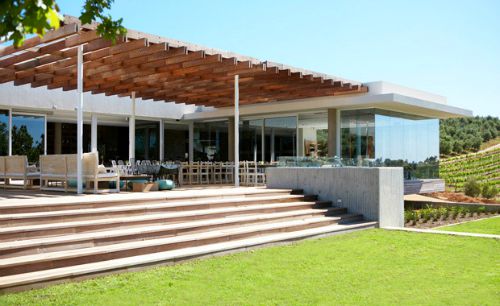 Tokara Deli now boasts a new bakery, as well as a large wood-fired oven. These additions, have in turn inspired some delicious new additions to the menu, under the guidance of Richard Carstens. Carstens is the consultant chef, who has worked closely with Deli on their menu and helped introduce, some exciting new changes and additions, to the breakfast and lunch menus. Aviv Liebenberg, the former Tokara Restaurant sous chef, is currently head chef at the Deli.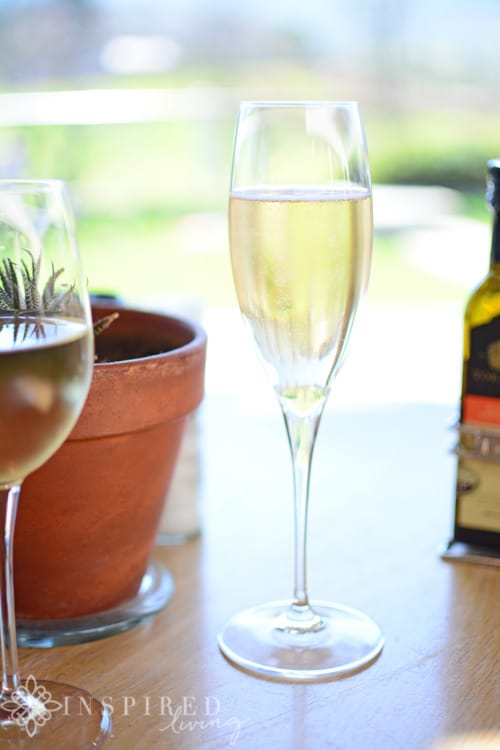 I started lunch off with a chilled glass of bubbly, while Grant opted for the Tokara Sauvignon Blanc.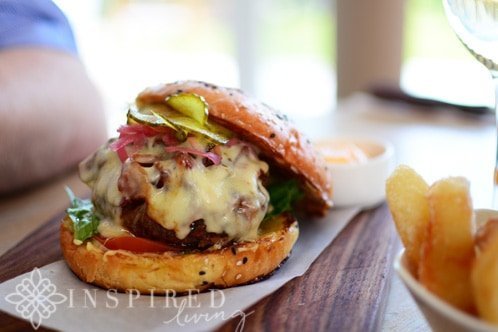 For lunch Grant decided on the Deli Burger, served on a Brioche Bun, with Melted Mozzarella and Bacon.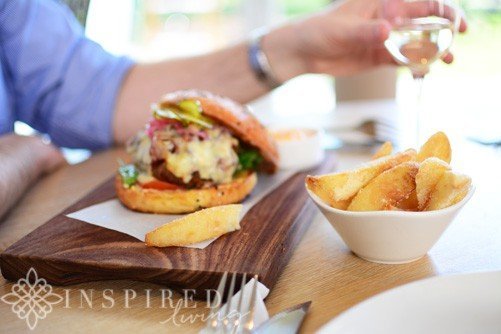 The burger was accompanied by a deliciously sweet and tangy mayo and the most heavenly parmesan dusted, handout fries! We both agreed that it was the best burger, that either of us have tasted in quite a while!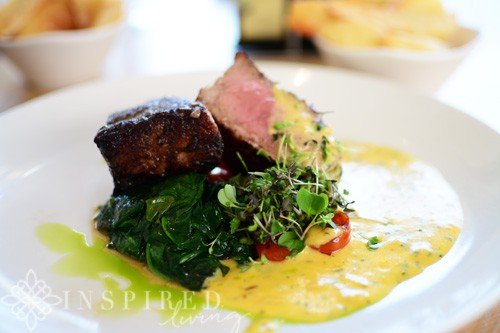 I opted for the Sirloin Steak, which was served on a bed of Sautéed Spinach, with Roasted Tomatoes.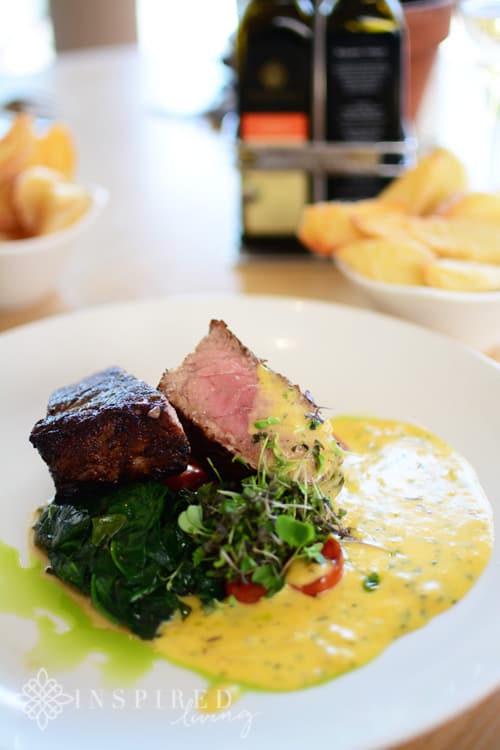 My steak was accompanied by a delicious béarnaise sauce, with a hint of citrus running though it and crispy fries.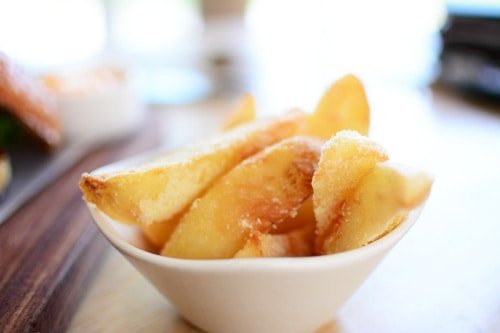 Both our dishes were amazing and I must make particular mention of the fries, which were perfectly crispy on the outside and soft and fluffy on the inside!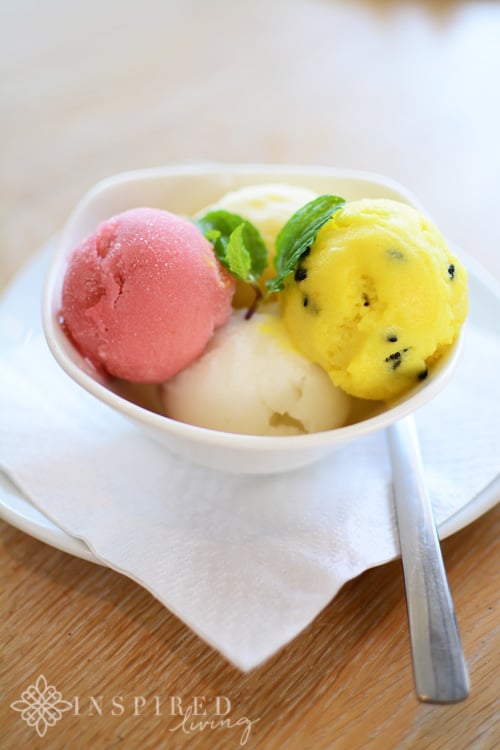 The deserts sounded way to go to pass up! Grant had his favourite – a selection of Sorbets, perfect in the warm weather. The flavours were Rhubarb, Passion Fruit, Lemon and Pineapple & Coconut. I really loved the Rhubarb, as well as the Pineapple & Coconut – Grant loved them all!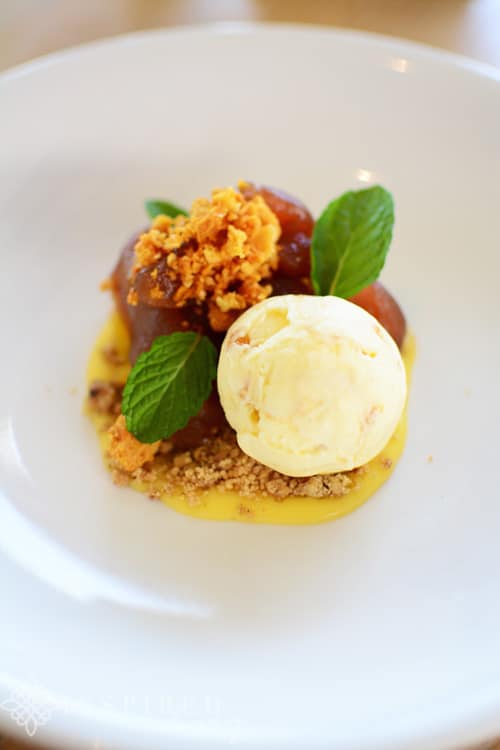 My desert was Caramelised Poached Pears, with Orange Curd, a Walnut Crumble, Honeycomb and Honeycomb Ice Cream. In my opinion this was definitely the dish of the day and I have been dreaming about the honeycomb ice cream ever since!
What a truly delicious lunch, enjoyed in the most perfect setting! A visit to Tokara Deli is a must, especially if you have never been before!
The Deli Shop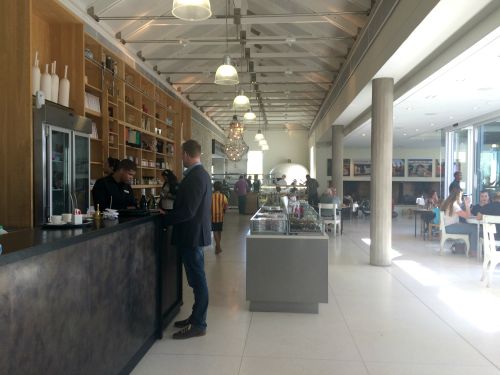 As well as the Deli, I recommend a visit to the Deli Shop. You can enjoy a complimentary tasting of Tokara olive oils and buy the estate wines.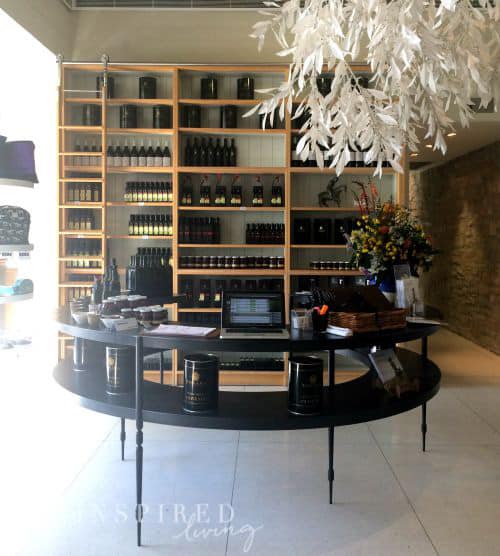 Also on offer are a range of Deli Meats, Karoo Venison, Home-made Chicken Pies, Free-range Duck Breasts, Nico Nel's Suiderland Boerewors, Freshly Baked Bread, Gourmet fudge, and a sublime selection of Chocolate Truffels…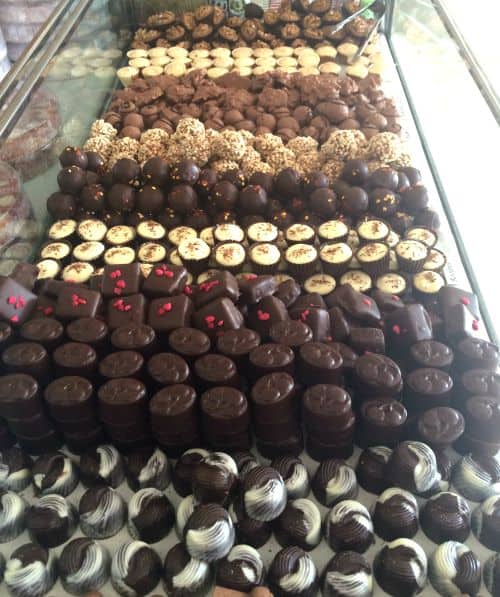 Location: Off R310 on Helshoogte Pass, outside Stellenbosch. GPS Coordinates 33°55'05.13″ S
18°55'15.29″ E or click here to view a map.
Contact Details: DELICATESSEN Tel: +27 21 808 5950 Fax: +27 21 808 5900 or email [email protected].
Hours: Open 09:00 – 15:30 Tuesday – Sunday (Breakfast + Lunch) Closed: Monday and 25 December | 1 January | 2 January.
Disclosure Ranking:4