The Vineyard Hotel is one of my favourite hotels in the Southern Suburbs. Located in the leafy suburb of Newlands, the hotel is popular with the both locals, as well as international visitors. One of the major draw cards of the hotel, is the wonderful culinary offering and more especially the Myoga 7 Course Tasting Menu!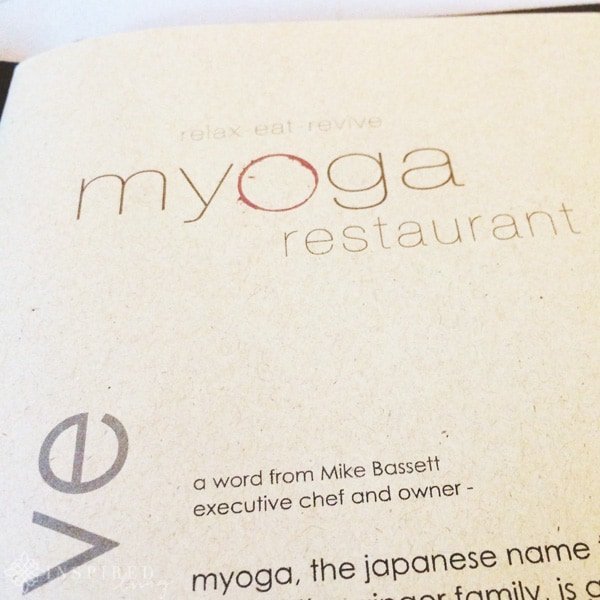 Myoga 7 Course Tasting Menu
One of my favourite dining experiences to date, has to be the tasting menu at Myoga. The restaurant recently underwent a revamp and we were delighted to be invited back to enjoy the 7-course tasting. The sophisticated space is now lighter and brighter, making it an ideal lunchtime venue as well as a special place for dinner.
Myoga offers a tasting degustation menu, which is different from the tasting menus found in other restaurants because it offers so many choices.
Degustation ~ a culinary term meaning a careful, appreciative tasting of various foods and focusing on the gustatory system, the senses, high culinary art and good company. Dégustation is more likely to involve sampling small portions of all of a chef's signature dishes in one sitting.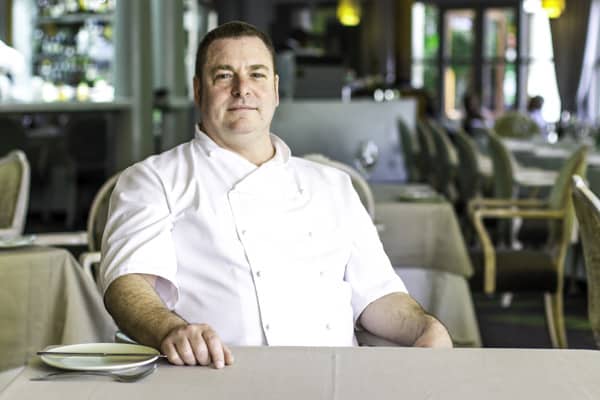 The Myoga 7 course tasting menu, created by award winning chef Mike Bassett, offers no less than five (sometimes six!) options for each course.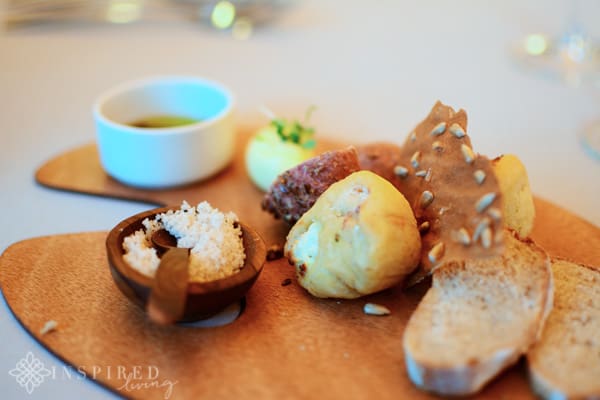 In addition to the 7 course menu, you will find a unique dish of the chef's creation – a palate "tickler". To delight your palate even further, there is a clever and delicious surprise at the beginning and the end of the meal. I will spoil the surprise for you – you will simply have to experience it for yourself!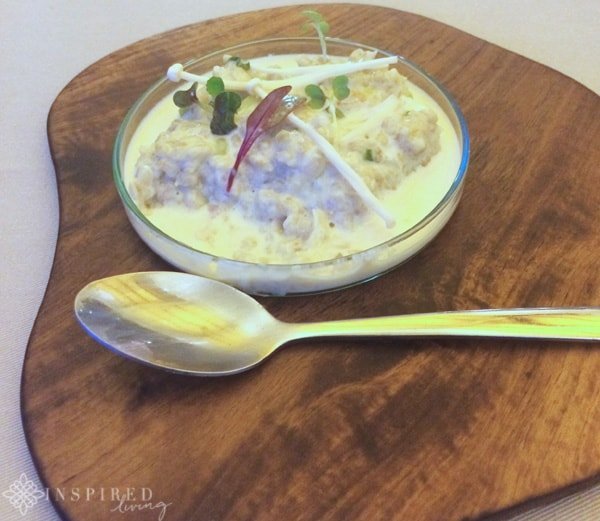 The innovation and creativity, which Mike Bassett is renowned for is evident in every one of the dishes served! One of the dishes, which stood out for both Grant and I was a savoury Oatmeal porridge. What an amazing taste journey, from such an unassuming dish!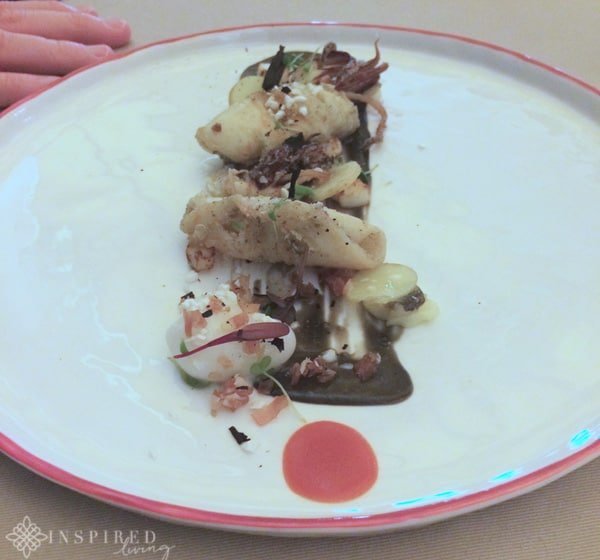 The menu will truly delight all your sense and take you on a culinary adventure! The Black Salted Squid, with black aioli, anchovy lime condensed milk, white almond gazpacho sphere, Iberico ham and celery scented potato, was pure sophistication on a plate.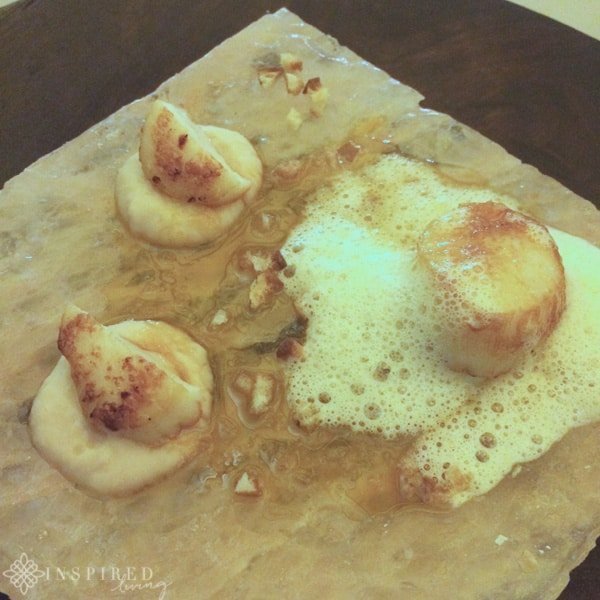 One of my favourite dishes was the All White Scallop! Served with macadamia buttered root vegetable puree, refried white beans, horseradish cream and a orange gastrique – it was one of the most amazing scallop dishes I have ever eaten!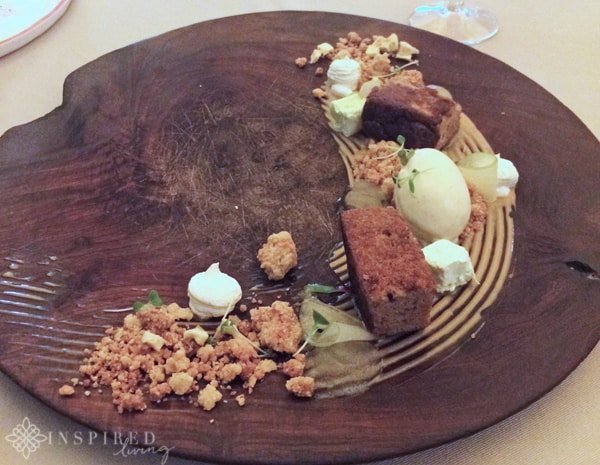 Every dish is beautifully presented – an artwork on a plate. The "Granny Smith" desert above is no exception! Sour cream apple cake, served with caramel créme pâtissière, roasted apple ice cream, apple gel and almond crumble was a sublime ending to an extraordinary meal!
As well as experiencing amazing new taste sensations, we enjoyed a great selection of excellently paired wines. Some of which neither of us had tasted before.
I can go on and on about the Myoga 7 Course Tasting Menu but it is something you should definitely experience for yourself! Just when you thought the was nothing new under the sun, you taste something which truly surprises you!
Details and Location:
The Myoga 7 Course Tasting Menu including wine pairing is R620 per person or R355 without wine. To book please contact Restaurant Reservations Tel: +27 21 657 4545, Fax: +27 21 657 4543, via email: [email protected] or visit the Myoga Website .
Opening Hours: Dinner: 19:00pm – 22:30pm Monday to Saturday, Lunch: 11:30am – 15:00pm Tuesday to Saturday
Location: The Vineyard Hotel, Colinton Rd, Newlands, Cape Town, 7700, South Africa