I was delighted when I heard that Open Door Restaurant, at Constantia Uitsig, had introduced a breakfast menu. Going out for breakfast on the weekend has always been something of a family ritual, and I love finding new places to try!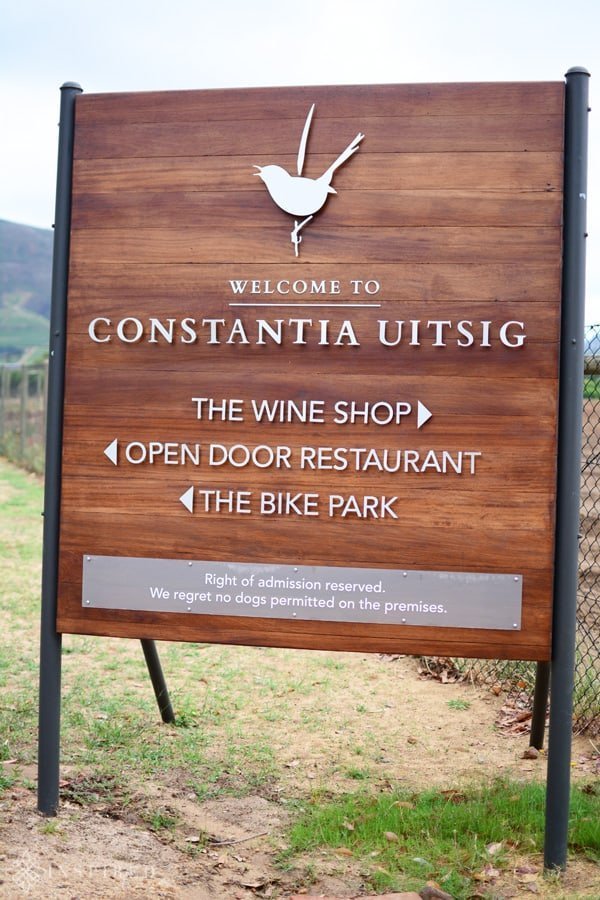 Open Door Restaurant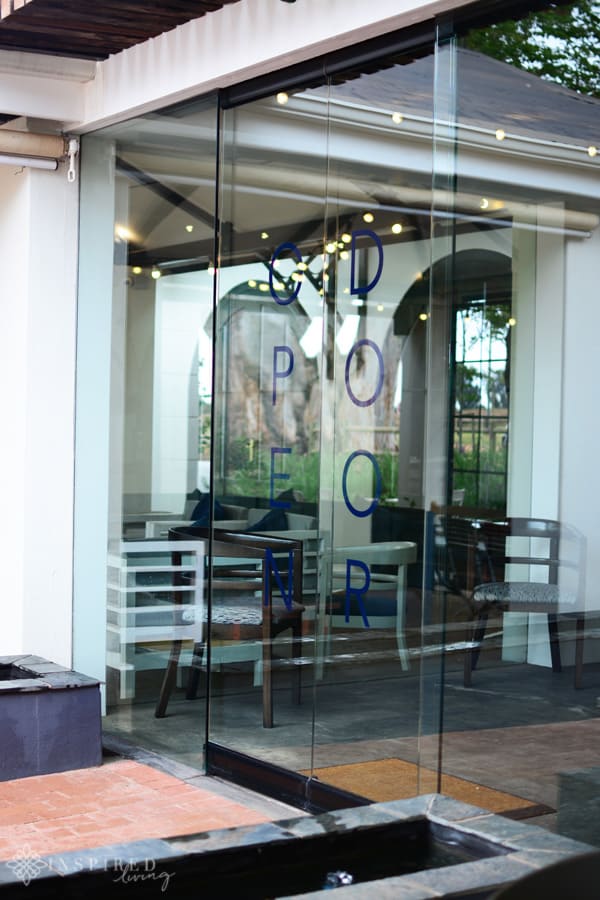 Open Door is the latest venture of restaurateur and sommelier Neil Grant and business partner Barry Engelbrecht of Burrata and Bocca fame. The restaurant opened its doors in May this year. They are open seven days a week, for breakfast, lunch and dinner.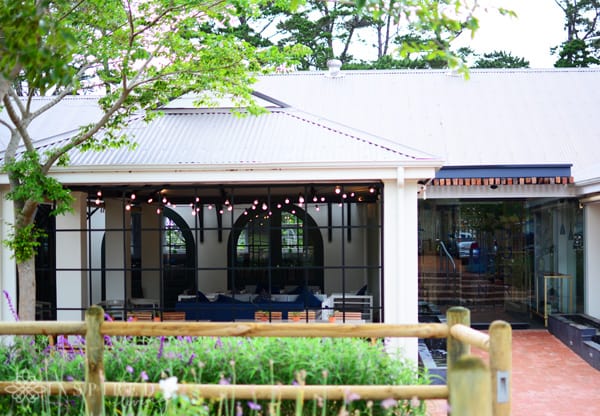 I recently had the chance to pop in and try out their new breakfast menu. The location is perfect for one of our family outings; a short 5 minute drive over the mountain! Breakfast is served between 9 am, and 11 am daily.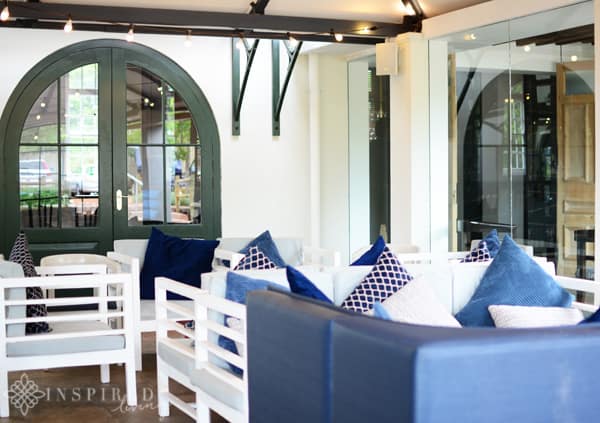 The Restaurant
You even have a choice of dining options! You can either enjoy breakfast in the picturesque, bright breakfast room or on the terrace, which overlooks the surrounding mountains and vineyards. The beautiful location makes the restaurant even more appealing!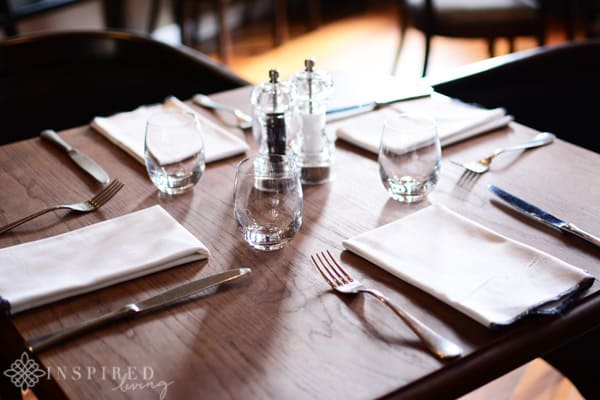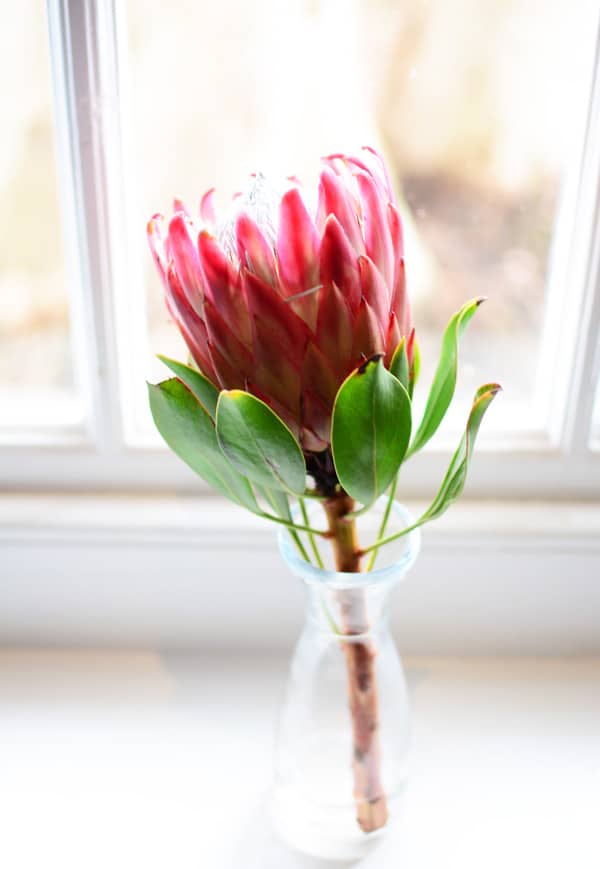 The Open Door Restaurant interior is wonderfully light and bright, with gorgeous furnishings. The decor is contemporary, with a modern edge. I love the natural light, which seems to stream in from every window. The use of pendant lighting, which happens to be my favourite, keeps the restaurant decor comfortably on trend!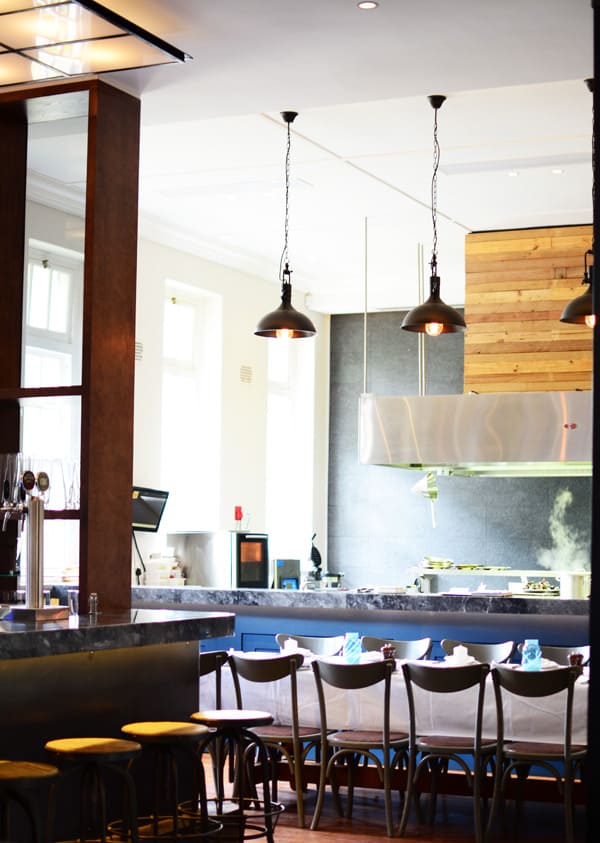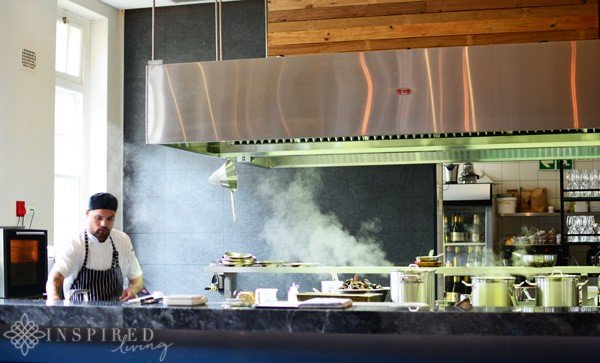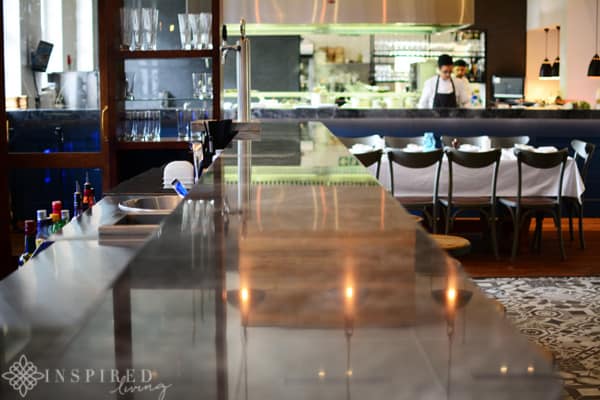 On The Menu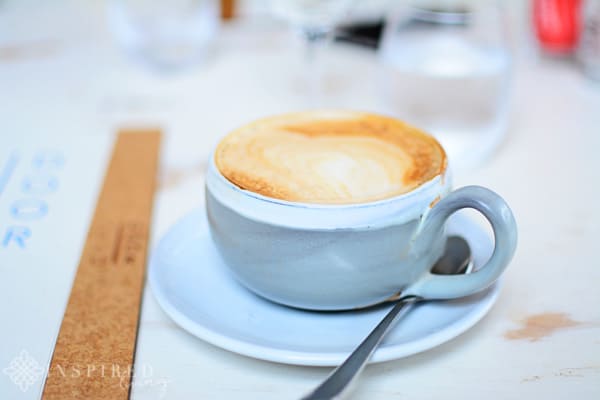 Naturally, the first thing to do is to order a cup of coffee, or in my case a cappuccino! Open Door Restaurant serves the finest Brazilian, Guatemalan and Ethiopian coffees by Deluxe, as well as a selection of teas.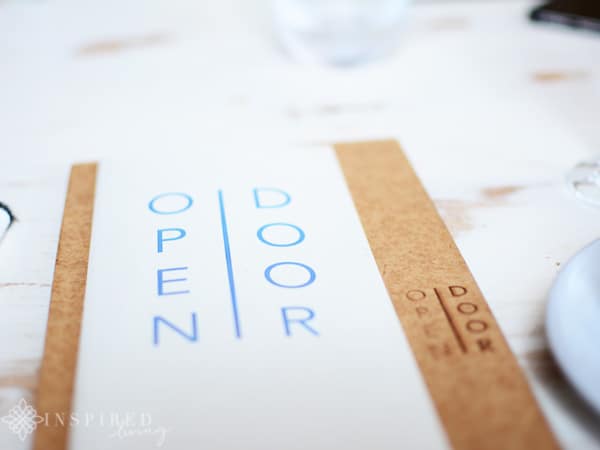 The breakfast menu, created by Executive Chef Annemarie Steenkamp and Pastry Chef Christine de Villiers, former Pastry Chef at The Tasting Room/Le Quartier Français. There is something to suit everyone's palate.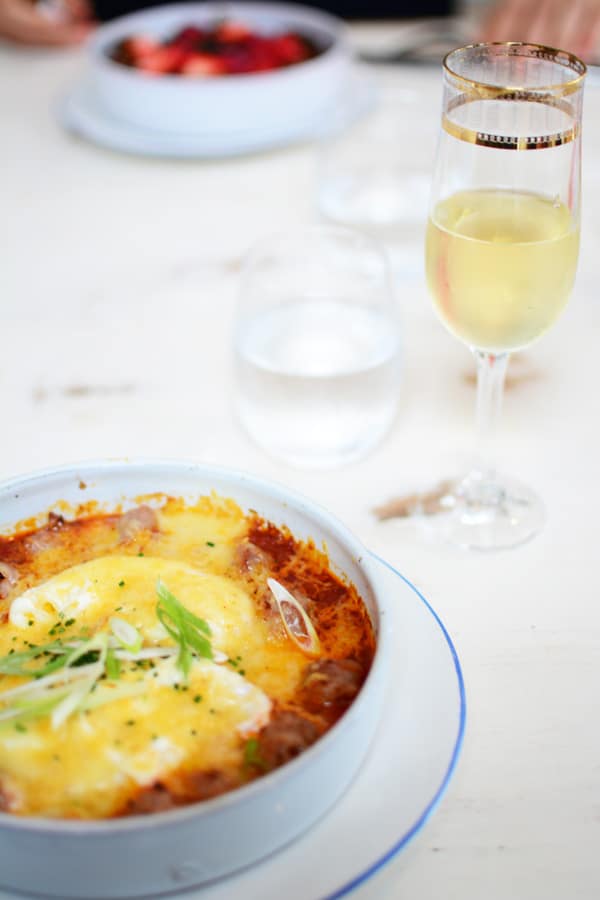 I am somewhat set in my way as breakfast is concerned, but on this occasion, I decided to be a bit more adventurous! I opted for the Baked sausage, poached eggs, spiced tomato sauce and gruyere cheese, served with sourdough bread. The eggs were poached to perfection, and the tomato sauce was sticky and delicious. I could not stop myself mopping it up with a piece of sourdough bread! It reminded me of dishes I tasted in Italy last year! The meal was wonderfully tasty and the portion size very generous.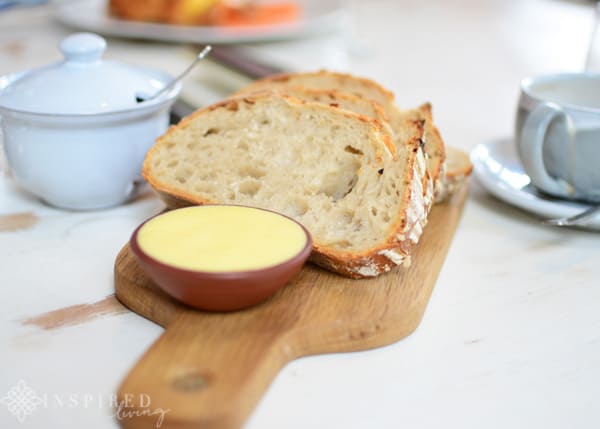 You will also find some firm favourites, such as a baked Croissant with scrambled egg, smoked salmon, sour cream and capers, on the menu. Other dishes of note include Toasted brioche with poached eggs, bone marrow, citrus hollandaise, chorizo and sweet corn. There are quite a few dishes I am looking forward to trying on a return visit!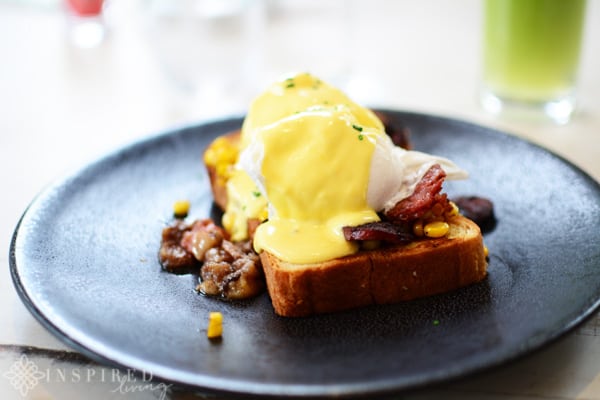 The Cinnamon brioche French toast, with bacon, glazed pears, pecan nuts and banana brandy butter, also looked delicious.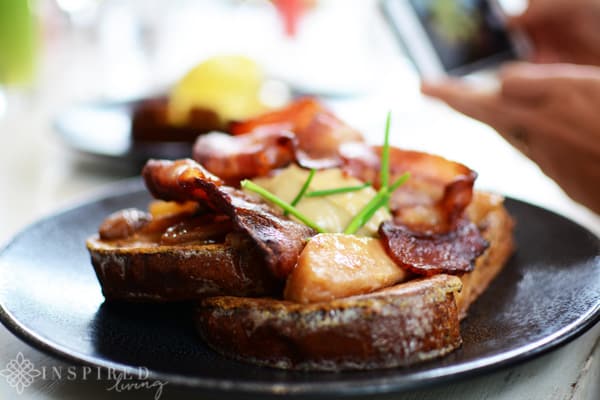 Guests can also enjoy a hearty Constantia Uitsig Farm Breakfast or the Open Door breakfast of eggs, beef sausage, avocado and marinated tomatoes.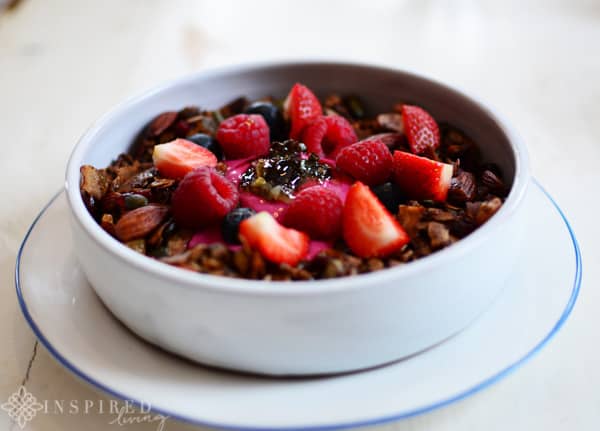 The menu features a selection of nutritious, fruity options too, which include Stewed fruit and mixed nut crumble with double thick yoghurt. For an early morning health boost, you can try the Mixed seed, nuts and coconut granola, served with beetroot yoghurt and seasonal fruit.
Drinks Menu
Open Door also serves a unique range of freshly prepared juices, as well as a selection of delicious smoothies. For a special celebration, a bottle of bubbly is definitely in order! Choose from their range of top quality South African sparkling wines or spoil yourself with a bottle of one of the French champagnes on offer.
I know I will be back to enjoy breakfast again soon (with the family in tow!!) and I am also super keen to try their lunch and dinner menu as well!
Contact Details and Location:
Contact via Telephone (021) 794 3010 or Email: [email protected] or visit the Open Door website for more info. Address: Constantia Uitsig Spaanschemat River Road Constantia.