I love fresh coriander, especially sprinkled over a hot curry! Coriander or cilantro (as it is known in the US) leaves are so versatile and are delicious as salad leaves. Coriander contains antioxidants and has been found to have significant antibacterial properties! I thought I would try my hand at making a Coriander Pesto, as an alternative to Basil Pesto.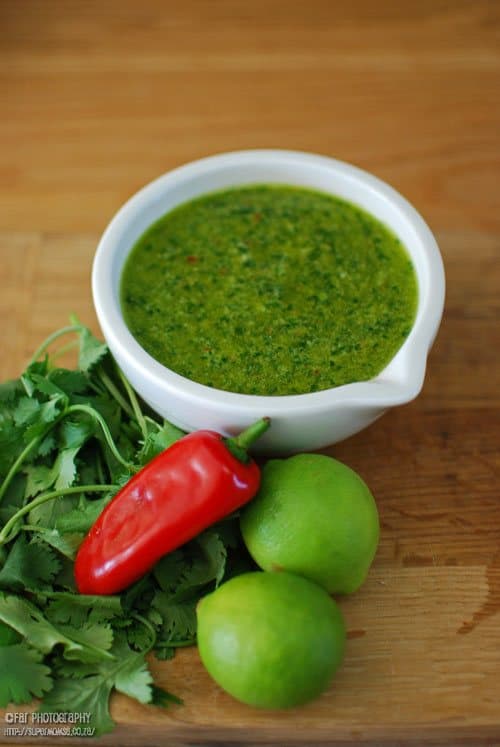 Coriander Pesto with Chilli & Lime
I am not a lover of basil pesto, so I thought instead I would make a fresh and zingy Coriander, Chilli and Lime Pesto – success! It is delicious, and a perfect accompaniment to seafood or grilled chicken or tossed through pasta.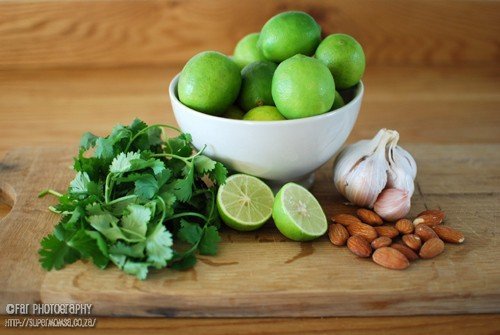 Ingredients:
1-2 Cups of Coriander (leaves and stalks no roots)
1 Cup Basil Leaves
3 Cloves of Garlic
2 Small or 1 Large Red Chilli
½ tsp. Sea Salt
¼ Cup Roasted Cashew Nuts
¼ Cup Roasted Almond Nuts
Juice of 1-2 Limes(depending on the size of the limes)
200ml Extra Virgin Olive Oil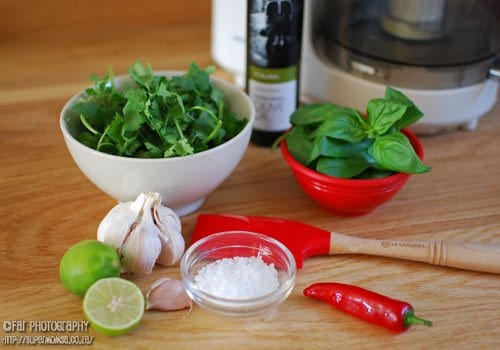 In a food processor blend all your ingredients except the olive oil, until the mixture comes together. You can add a cup of Parmesan if you like, but I prefer to leave it out. Continue to blend in the food processor while adding a steady stream of olive oil until your pesto has reached a smooth consistency. If you prefer it creamier, merely mix for longer.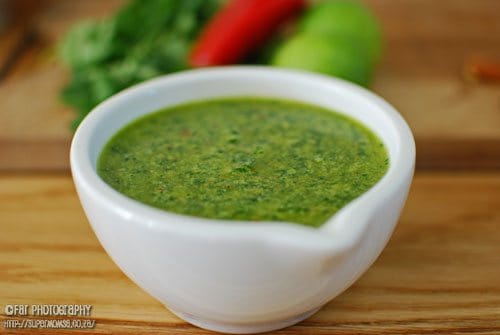 You can enjoy immediately or pour the Pesto into either glasses bottles or jars for storing in the fridge; it will store for up to 2 weeks in the refrigerator. For a quick, tasty sauce to drizzle over Parmesan Crumbed Chicken, add a teaspoon of Coriander Pesto to mayonnaise and mix well.
For more food inspiration and delicious ideas visit our Recipes Page and follow Inspired Living on Instagram.