I love entertaining alfresco, but in winter it becomes less comfortable, especially as temperatures drop lower and lower! With winter hitting us hard last week, the opportunity to try out a Falo Evo patio heater, from Mobelli, was rather timeous.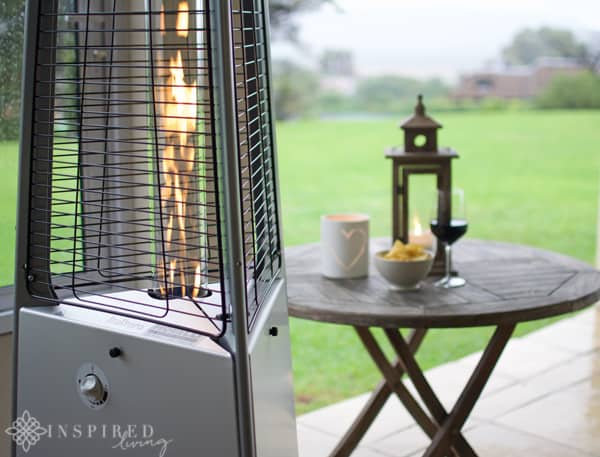 Stay Warm with Mobelli
Outdoor patio heaters do more than add warmth to your outdoor space and like the Falo Evo heater; they become an attractive centerpiece and bring ambiance to your space, reminiscent of romantic nights and dancing flames of evening campfires. ~ Mobelli
The Falo Evo Patio Heater
The Falo Evo patio heater is more than just a heater – it is indeed a piece of design mastery. I particularly love that the flame is visible though the glass tube, which runs through the centre of the heater.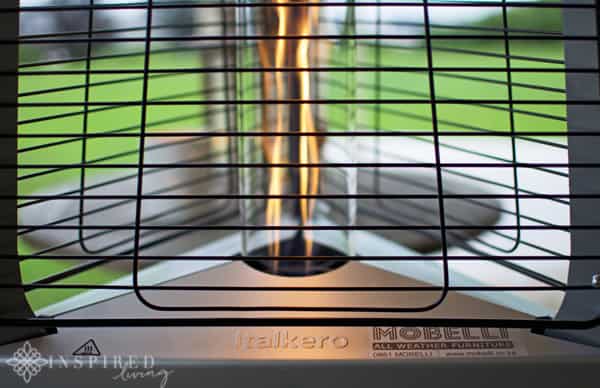 The main advantage of having a patio heater is that it allows you to enjoy your outdoor spaces long after summer has gone. An optional clip-on table turns the heater into a bar table so that friends can gather around and enjoy being outdoors. It also has two wheels on the base, making it easily mobile.
Operating The Heater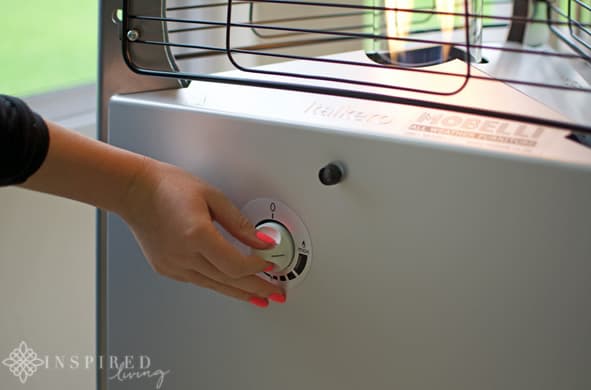 Once you have opened the gas connection, operating the heater is super simple and safe. Using the electronic ignition, means that no matches are necessary to start it up. It is just as easy to switch off. The Falo Evo also consumes less gas than other heaters and if it tips over it will automatically stop gas flow, making it extremely safe, especially if you have young children around.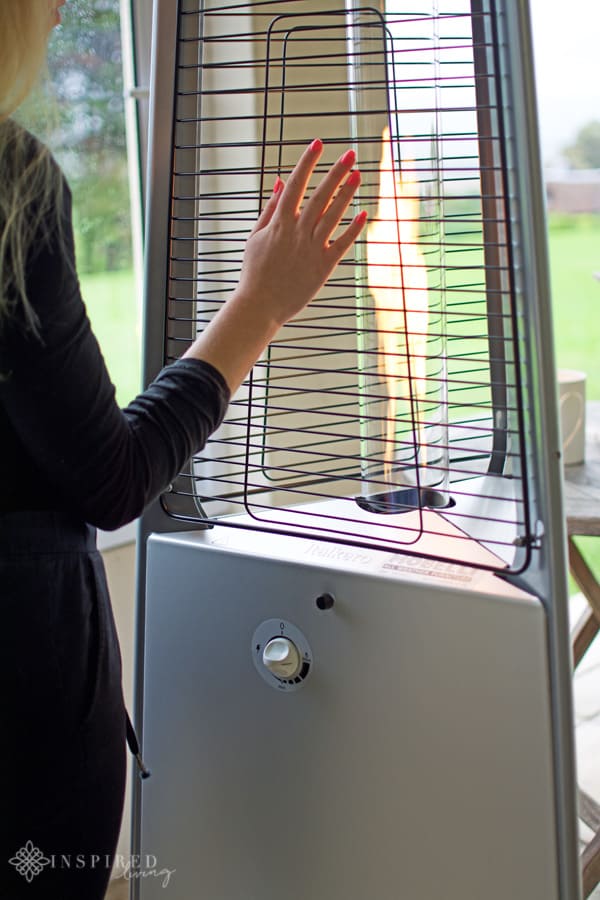 Another great safety feature is that the metal grid around the frame does not heat up while the heater is on, making it safe to touch.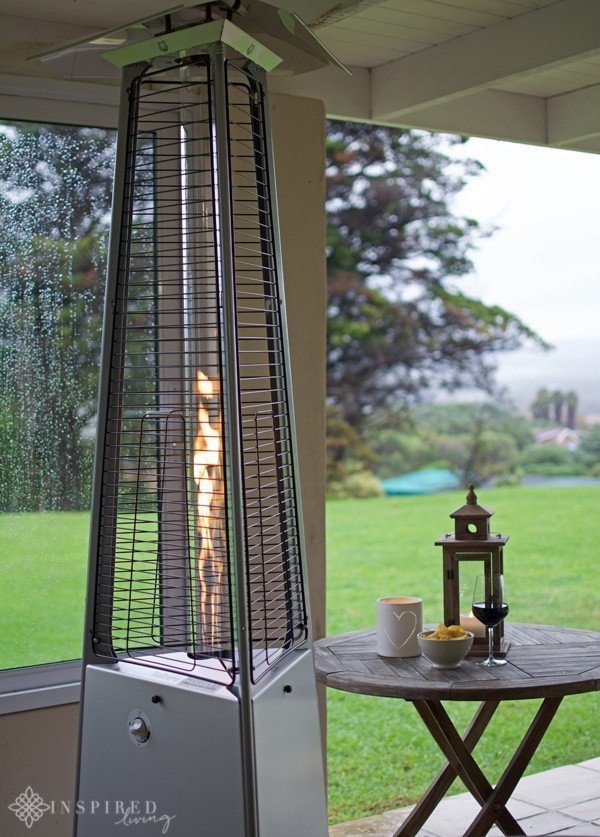 Conclusion
The Falo Evo patio heater would be a great addition to any outdoor space, whether it is your own home or a restaurant patio area. It is exceptionally well designed, both aesthetically, as well as from a functional point of view. I found it very effective in keeping our patio area toasty and warm! The heater is very easy to operate and safe to have in your home and something I would love to own. It does, however, come with a rather hefty price tag, so it is something I will have to add to my wishlist for now.
Product Specifications
The heater operates on LPG gas.
The flame is visible through a glass tube running the length of the heater.
The metal grid around the frame does not heat up, and so it is very safe if someone places their hands on it.
The output of the heater is 10KW and has a variety of settings for different flame heights.
The heater features electronic ignition. No matches are necessary to start it up.
The heater disperses heat evenly along the glass, and so it is never too hot near the heater and never too cold away from it.
The heater is 2.18m tall.
Available from R 22 999.
Disclaimer: I was sent the Falo Evo Patio Heater review purposes. This post contains sponsored or paid content. All opinions, content and images are the property of Inspired Living or Fiona Rossiter unless otherwise stated. To see more, please read our full PR & Disclosure Policy below.
For more information visit: www.mobelli.co.za
Summary
Reviewer
Review Date
Reviewed Item
Author Rating





Product Name
Price
Product Availability