Needless to say the festive season is definitely a time of celebration! Celebrations in the South Hemisphere are somewhat different to that of our Northern counterparts. Think summer sun, days lounging poolside, alfresco dining and lots of festive parties. To really get into the swing of the festivities I thought I would share My Top Festive Bubbles for 2016.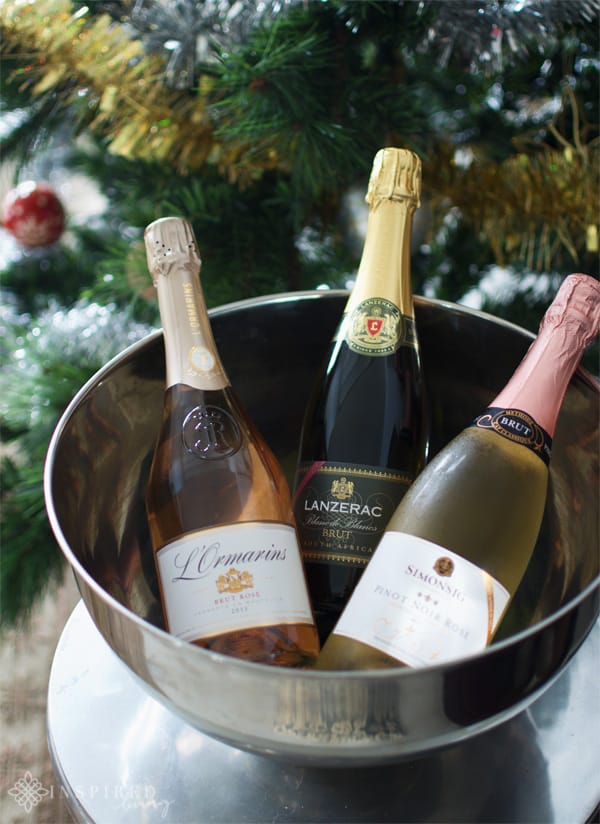 Top Festive Bubbles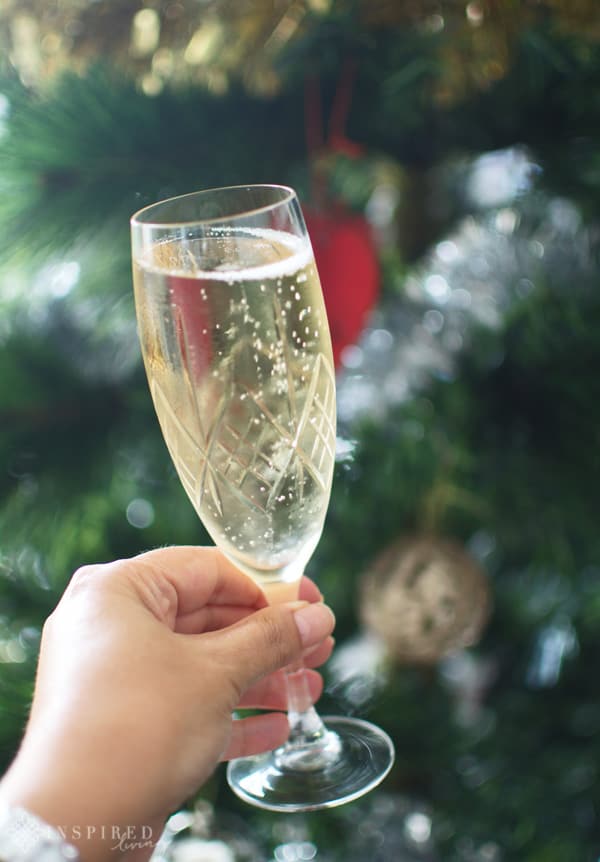 Bubbly is certainly not a drink reserved for high-days and holidays but personally I like to pop open something special for a celebration. My Top Festive Bubbles or MCC's listed below include a few of my old favourites, as well as a few new discoveries. I have included what I consider to be premium wines of great value, that won't break the bank!
Graham Beck Brut Rosé
One of my all-time favourite is Graham Beck Brut Rose. This fine silver pink blush is expertly crafted in the traditional Methode Cap Classique, combining Pinot Noir and Chardonnay grapes, to create a bubbly that bursts with flavour on your tongue. RRP 139.95 available from Woolworths.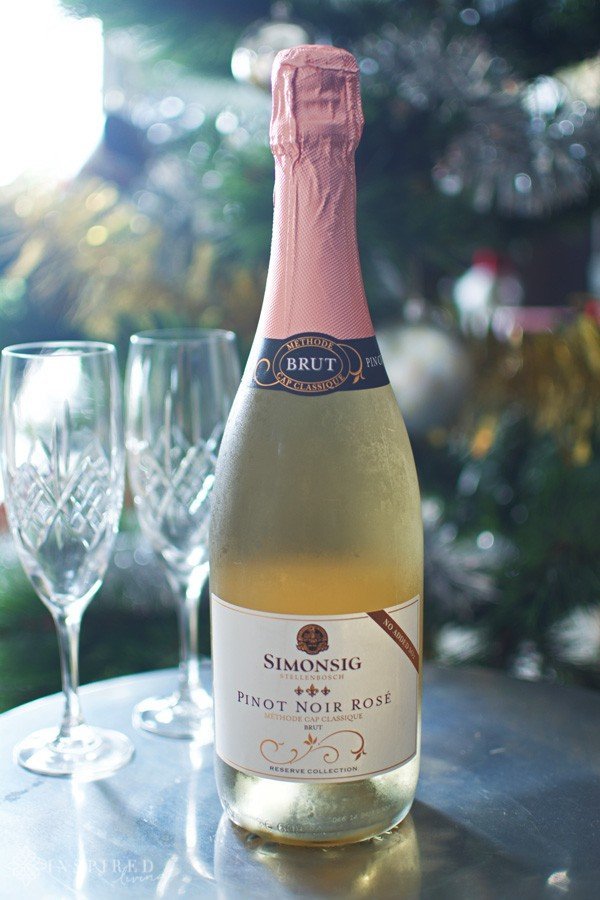 Simonsig Pinot Noir Brut Rosé
The Pinot Noir Brut Rosé, is made with 100% Pinot Noir grape, and has the palest salmon tinge with an enticingly fruity nose. In my personal opinion it also has a faint flavour of whiskey on the palate – leading to a crisp, dry finish. RRP 119.95 available from Woolworths.
Allée Bleue Brut Rosé 2013
It is a fresh and lively MCC filled with flavours of strawberries, rose petals and candyfloss. The palate is clean and refreshing with great balance and zesty minerality. It is a blend of 61 % Pinotage, 30 % Pinot Noir and 9 % Chenin Blanc. Available directly from the estate or online from wine.co.za at R138 per bottle.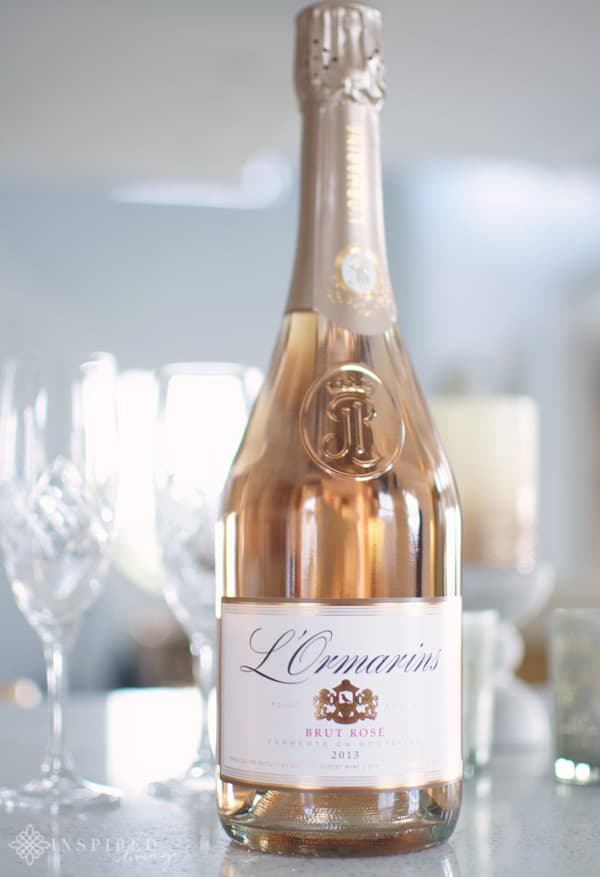 L'Ormarins Brut Rosé
The L'Ormarins Rosé is a tantalising new discovery! The first appeal of this wine is the gorgeous pale salmon colour. I love the mouth feel, which is wonderfully lively, with crisp fruit flavours on the palate. From the first sip I knew that this MCC would be a firm favourite this festive season! Available directly from the Anthonij Rupert Wine or online from Cybercellar in gift box at R209 per bottle.
Steenberg 1682 Chardonnay MCC
The 1682 Brut Chardonnay is definitely my bubbly of choice if I am not drinking a Brut Rosé. It has a pale lemon colour and a delicate mousse upon pouring. On the nose there are vibrant notes of Granny Smith apple, white blossom, candied lemon rind and white peach. It is fresh and lively on the palate, with wonderful complexity and a crisp acidity. Available from Steenberg at R160 per bottle.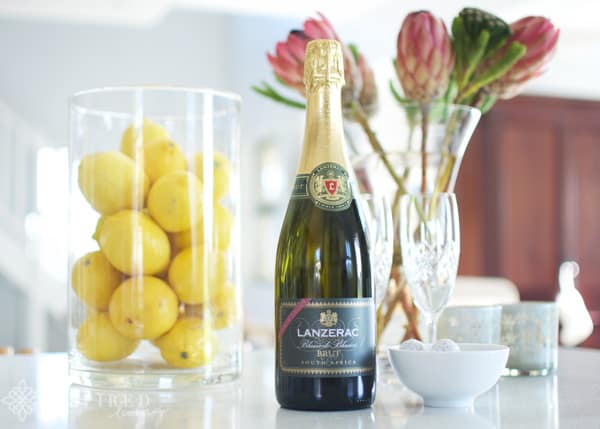 Lanzerac Blanc de Blancs Brut NV
This elegant MCC is one of my more recent discoveries. Entirely made from selected Chardonnay vineyards this MCC has typical fresh citrus and lime flavours on the nose, with a biscuit, yeasty undercurrent on the palate. Cellar Price R180 available from online Lanzerac.
Boschendal Chardonnay Pinot Noir Brut
The Boschendal Chardonnay Pinot Noir Brut has a pale gold hue, with a flourish of delicate bubbles. Enticing notes of lemon cream and almond Biscotti precedes a soft explosion of zesty lemon and orange peel, that finishes with appealing length and freshness. Available directly from the estate or online from Bottleshop at R129 per bottle.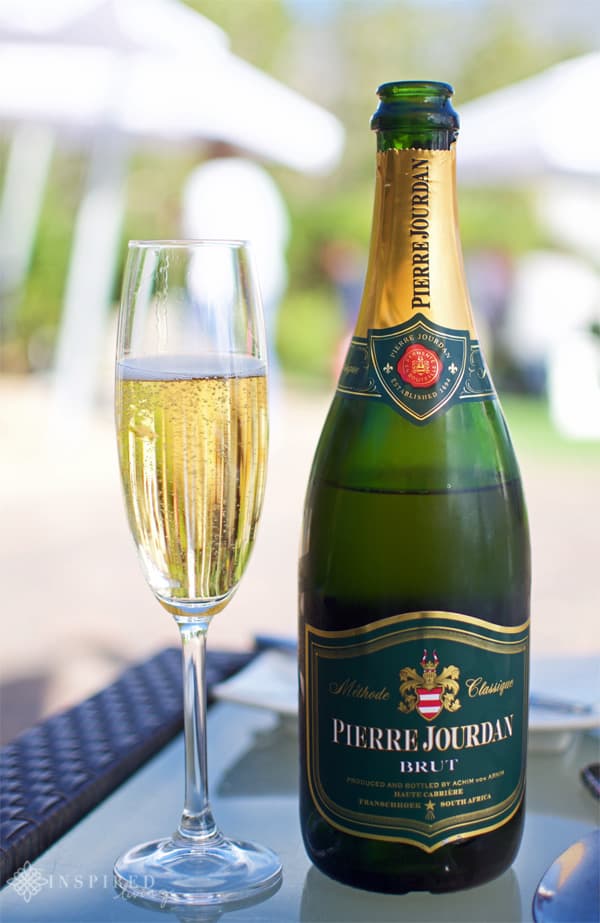 Pierre Jordan Brut
Pierre Jourdan Brut is a classic blend of Chardonnay and Pinot Noir grapes. It is a wine which would work well if you are entertaining a larger crowd as it is great value for money. Available directly from the estate or online at R100 per bottle.
These are a few of my favourite bubblies for the Festive Season. If you have any you love and would like to add please leave a comment below.
Disclosure: This is not a sponsored or paid post.