The Airports Company South Africa (ACSA) announced on Thursday that they had received permission to reduce the Passenger Service Charge levied by the airports for both domestic and international departures. FlySafair has celebrated the ACSA Tariff Reduction, saying that it's not only a great testament to ACSA management, but excellent news for South African flyers and the economy as a whole.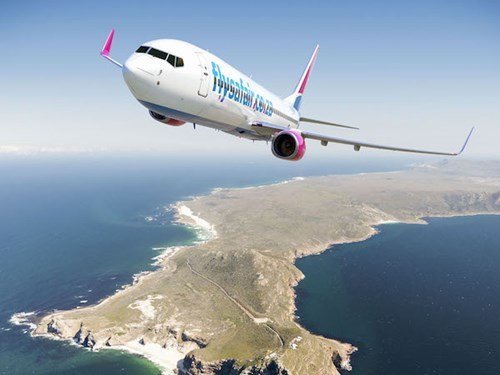 ACSA Tariff Reduction
The new tariffs will take effect on 1 April 2017, and will see the Passenger Service charge for domestic passengers reducing from R127 per passenger departure to R82 – a 35.5% reduction.
The question on everyone's lips is whether or not this will mean a further reduction to airfares in 2017. "Overall pricing of tickets is a complex issue where we need to consider a number of factors. Fuel alone can account for 40% of direct costs, so our exposure to the rising price of oil and a weakening rand tends to have a stronger influence on fares. That said, the decrease in these tariffs is great and is a saving that we will most certainly seek to pass onto our customers," says Kirby Gordon, Head of Sales and Distribution at FlySafair.
Comparison website CheapFlights recently reported that South Africa travellers are enjoying lower airfares this year than last. Andrew Shelton, Managing Director of CheapFlights reported that South Africans are seeing a reduction in fares of up to 15% on both domestic and international flight prices.
"There's no doubt that the reduction in this tariff is excellent news for the industry and the consumer collectively," says Gordon. "We applaud the management at ACSA for achieving the efficiencies required to reduce this tariff. It's a great note to start the year on."
Disclosure: This is not a sponsored or paid post. Please note information and image supplied by FlySafair.